Winners Revealed At The GUPES Green Gown Awards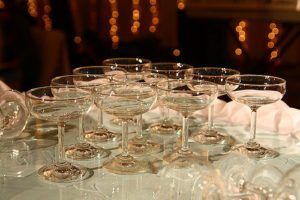 From across 5 global regions universities went head to head to become the first GUPES Green Gown Awards winners. A range of entries included solar dancing flowers to fog catchers to protecting Nemo to aboriginal engagement and much more.
The Asia and the Pacific Winner, Fiji National University, won for their community engagement project in Ba (Viti Levu) Fiji Islands which shows climate change adaptation can be made simple and effective to enhance community resilience. On their achievement, Professor Nigel Healey, Vice-Chancellor/Principal says, "We are very honoured to receive this GUPES Green Gown Award, as this will propel us towards quality international recognition. This will demonstrate that resilience can be achieved through simple practical measures that don't require large external funding. Sustainability is derived from bottom-up practical means of adaptation, thus creating shared interest and mutual interconnectedness, emphasising traditional knowledge and strengthening institutional research and development endeavours in Small Islands Developing States."
The Latin America and the Caribbean Winner, Universidad San Francisco de Quito, won for their community engagement project in Ecuador using Human-Centered Design. Fog catchers were implemented within the community to increase water available for agricultural purposes in an indigenous Andean community, whilst in the Galapagos water quality has been improved by a cleaning and filtration system. Both projects are now microenterprises within their relevant community to ensure their long-term sustainability. On their achievement, Carlos Montúfar, Rector, says, "USFQ are honoured to receive the GUPES Green Gown Award. We are inspired to use social innovation to strengthen our community engagement as well as encourage freedom of thought and education."
The Europe Winner, Chalmers University of Technology, won for their student engagement project Challenge Lab where students learn to explore, define and act upon global challenges that will transform the way we live together on this planet. Challenge Lab acknowledges, equips and empowers students to have a transformative impact on society. On their achievement, John Holmberg, Vice President, says, "From the university's standpoint we will gain recognition that verifies that we are on the right track in our work to bring transformative change being a long-term actor in society."
The North America Winner, University of British Columbia, won for their student engagement project SEEDS Sustainability Program which has engaged over 6,000 students and staff resulting in over 1,200 publically accessible research reports. Projects range from food gardens to a $1 million revolving fund that provides loans for energy and water saving projects to public realm installations to highlight political refugees. On their achievement, Michael White, Associate Vice-President, says, "Winning the GUPES Green Gown Award helps demonstrate UBC's ongoing commitment and leadership in sustainability by spotlighting our SEEDS program on a global scale. This is a humbling recognition which will only strengthen our commitment to continue sharing our model and building partnerships with other institutions around the world."
The GUPES Green Gown Awards is a joint initiative supported by the United Nations Environment Programme (UNEP) and the Environmental Association for Universities and Colleges (EAUC) that expands the Green Gown Awards further across the globe with an emphasis on recognising and sharing successes for sustainability. This exciting partnership with the Global Universities Partnership on Environment and Sustainability (GUPES) will position universities and colleges as leaders in sustainability as well as enabling them to continue their learning from global leaders. The GUPES Green Gown Awards were open to GUPES Members across 6 regions (Africa, Asia and the Pacific, Europe, Latin America and the Caribbean, North America and West Asia). The GUPES Green Gown Award Winner from each of the regions will automatically be entered into the International Green Gown Awards contest.
Monika MacDevette from the United Nations Environment Programme explains that, "Universities are a rich source of innovation, commitment and passion for a sustainable future of people and planet in harmony. The GUPES Green Gown Awards showcase this and provide a source of inspiration and can-do spirit that the UN Environment Programme applauds and celebrates."
The education sector is a critical player in ensuring that future generations are equipped with the skills and experience required to provide a sustainable future. The GUPES Green Gown Awards celebrate those that are taking the bold steps necessary to develop resilience and adaptability and to showcase the education sector's contribution to society.
Iain Patton, CEO, EAUC said:
All around the world universities are beacons of hope for a more sustainable future.
"The GUPES Green Gown Awards recognise and celebrate the powerful contribution of university staff and students and most importantly let us learn and benefit from their excellence".
The Awards help to achieve the United Nations Environment Assembly Resolution "investing in human capacity for sustainable development through environmental education and training", the Agenda 2030 for Sustainable Development and the outcome document from Rio+20 Summit – The Future We Want.
RESULTS
Africa: Continuous Improvement: Institutional Change
· Strathmore University, Kenya – Highly Commended
Asia and the Pacific: Community Engagement
· Aklan State University, Philippines – Finalist
· De La Salle University, Philippines – Highly Commended
· Fiji National University, Fiji – Winner
· Xavier University, Philippines – Finalist
Europe: Student Engagement
· Ca' Foscari University of Venice, Italy – Highly Commended
· Chalmers University of Technology, Sweden – Winner
Latin America and the Caribbean: Community Engagement
· Red Costarricense de Instituciones Educativas Sostenibles (REDIES), Costa Rica – Highly Commended
· Universidad Nacional del Centro del Peru, Peru – Finalist
· Universidad del Norte, Colombia – Highly Commended
· Universidad San Francisco de Quito, Eduador – Winner
· Universidad San Ignacio de Loyola, Peru – Finalist
North America: Student Engagement
· McGill University, Canada – Highly Commended
· University of British Columbia, Canada – Winner
Further details, videos and case studies on the GUPES Green Gown Awards winners and finalists can be found at:  http://www.unep.org/training/programmes/GUPES_Green_Gown_Awards_2016.asp and at http://www.greengownawards.org/gupes-green-gown-awards
The GUPES Green Gown Awards and the International Green Gown Awards are administered by the Environmental Association for Universities and Colleges (EAUC).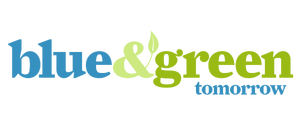 Want to Connect With Nature? Start by Disconnecting From Busyness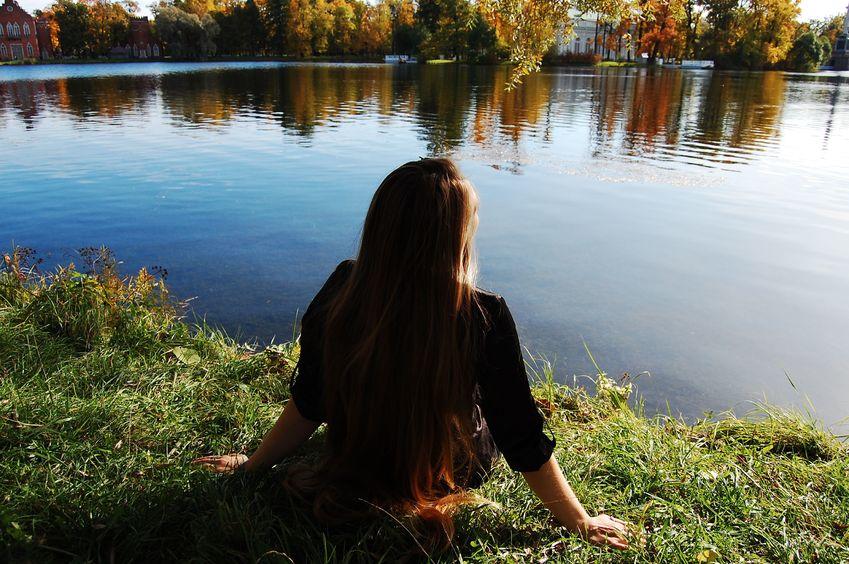 Have you ever found yourself staring at one of your (many) devices and feeling slightly disgusted with how much time you waste on technology? If so, you aren't alone. We all have moments like these and it's important that we use them as motivation to change – especially if we want to be more connected with nature.
How Busyness Impacts Your Connection With Nature
Whether you realize it or not, you live an ultra connected life. Between smart phones, tablets, computers, and wearable devices, you're never very far from some sort of technology that can connect you to the internet or put you in touch with other people. That's just the world we live in.
While it could be argued that this sort of omnipresent connectivity is a positive thing, it's also pretty clear that being permanently tethered to technology impacts our ability to strip away distractions and connect with nature.
When you're always within arm's reach of a device, you feel a sense of busyness.  Whether it's browsing your social media feed, uploading a picture, reading the news, or responding to an email, there's always something to do. As someone who wants to spend more time in nature, this is problematic.
4 Practical Ways to Disconnect
If you want to truly connect with nature and live a greener lifestyle, you have to be proactive about finding ways to disconnect. Here are a few practical suggestions:
1. Switch to a New Phone Plan
It's not always practical to totally unplug from the world. Family and work responsibilities mean you can't go off the grid and continue to fulfill your responsibilities. Having said that, there are some ways to scale back.
One suggestion is to switch to a prepaid phone plan. When you have a prepaid phone plan, you're far less likely to spend hours and hours of your time making phone calls, sending texts, and surfing the web. It forces you to be more conscious of what you're doing.
2. Get Rid of Social Media
Social media is one of the biggest time wasters for most people. Whether you realize it or not, it's also a huge stressor. You're constantly being exposed to the best snapshots of everyone else's lives, which makes you feel like you're missing out on something (even when you aren't).
If you want to feel a sense of relief and free yourself up to spend more time in nature, get rid of social media. Don't just delete the apps off your phone – actually disable your accounts. It's a bold, yet necessary step.
3. Create Quiet Hours
If you aren't able to get rid of social media and disable various online accounts, the next best thing you can do is establish quiet hours each day where you totally detach from technology. You should do this for a minimum of three hours per day for best results.
4. Build Community
Do you know why we're drawn to social media and our devices? Whether consciously or subconsciously, it's because we all want to be connected to other people. But do you know what's better than connecting with people online? Connecting with them in person.
As you build real life, person-to-person relationships, you'll feel less of a need to constantly have your eyes glued to a screen. Connect with other people who have an appreciation for nature and bond over your mutual interests.
Untether Your Life
If you find yourself constantly connected to a device, then this is probably a clear indicator that you aren't living your best life. You certainly aren't enjoying any sort of meaningful connection with nature. Now's as good a time as any to untether your life and explore what a world free from cords, screens, and batteries is really like.
6 Tips for an Eco-Friendly Move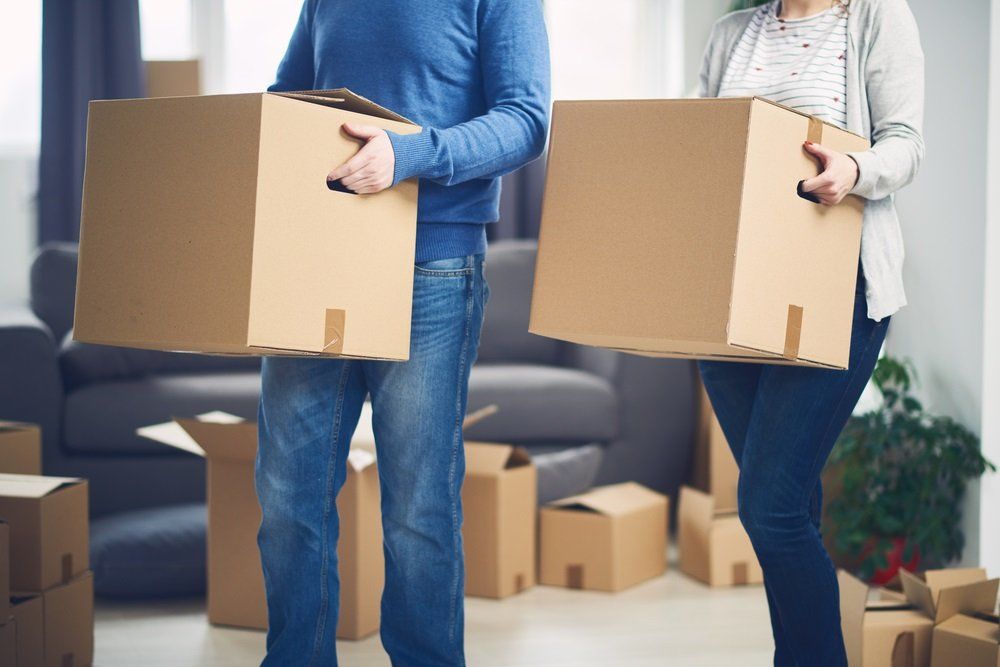 Moving can be a stressful and challenging time. No matter how many times you've done it in the past, the process of packing up, transporting, and unpacking isn't very fun. It's also not very eco-friendly. As you prepare for your next move, there are things you can do to ensure you leave less of a footprint behind.
6 Tips for a Greener Move
Because of the stress and pressure felt when moving, it's pretty common for people to rush through the process and focus on getting it done. In fact, a lot of people take an "at all costs" approach; they'll do whatever it takes to make the process as cheap and fast as possible. Don't be one of those people. It doesn't take much effort to turn a standard move into an eco-friendly move.
1. Maximize Each Trip
When moving across town, it's imperative that you make as few trips as possible. Each trip requires more gas, more emissions, and more waste, and more time.
If you're taking your personal vehicle, consider pulling a trailer behind it. You'd be surprised how much stuff you can fit into a small trailer. Not only will it make your move greener, but it'll also save you a lot of time.
2. Donate Things You Don't Want to Keep
The longer you live somewhere, the more junk you accumulate. This isn't always obvious until you start packing for a big move. Instead of bringing all of these things with you to your next home, get rid of the stuff you don't need! If the items are useful, donate them. If the items don't have much value, toss them.
3. Reuse Moving Boxes
Not only are moving boxes expensive, but they're also wasteful. If you need a bunch of cardboard boxes, consider looking around on Craigslist, asking friends, or checking the dumpsters behind stores. You can usually find a bunch of recycled boxes of all different shapes and sizes. Here are 12 places you can get them for free.
4. Get Creative With Packing
Who says you need moving boxes? You may find that it's possible to do most of your move without all that cardboard. Things like storage containers, trashcans, filing cabinets, buckets, and dressers can all store items. Blankets and sheets can be used in lieu of bubble wrap to prevent your items from getting damaged.
5. Use Green Cleaning Supplies
Once you arrive at your new place, resist the urge to pull out a bunch of harsh chemicals to clean the place. You can do yourself (and the planet) a favor by using green cleaning supplies instead. Ingredients like vinegar, baking soda, and ammonia are great to start with.
6. Forward Your Mail ASAP
Don't delay in forwarding your mail from your previous address to your new one. Not only is it wasteful for the Postal Service to route your mail to a place where you don't live, but the next owner is probably just going to toss your letters in the trash.
Moving Doesn't Have to be Wasteful
Most people only move once every few years. Some people will go a decade or more without a move. As a result, the process of moving often feels strange and new. The less experience you have with it, the less likely it is that you'll be as efficient as you should. But instead of just diving into the process blind, take some time to learn about what an eco-friendly move looks like. That way, you can leave behind the smallest footprint possible.