Charity-Owned Alternative To High-Cost Credit Performs Better Than Expected In First Year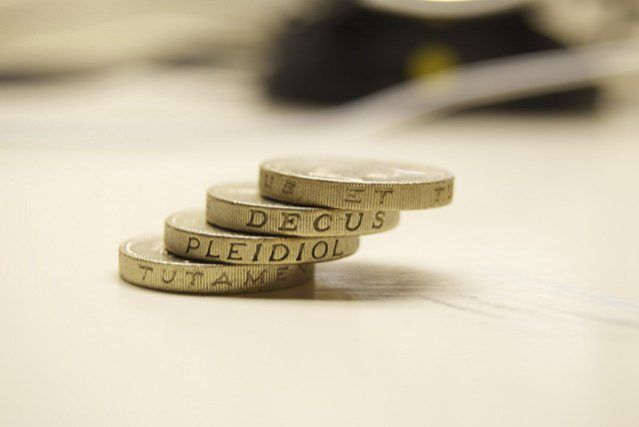 Fair for You Enterprise CIC was granted its full FCA authorisation exactly one year ago today, on Wednesday 30th November 2015.
As a result, the charity has been able to offer an alternative to high cost lenders and rent-to-own stores by providing affordable loans to lower income families for essential items. The loans are repaid in affordable weekly, fortnightly or monthly instalments, depending on the customer's income patterns.
Despite having to compete with the multi-million pound advertising budgets of the incumbent lenders and rent-to-own stores, in its first year, Fair for You has delivered:
3,500 loans to customers from across the UK, from Lerwick on Shetland in northern Scotland to St Ives in Cornwall, and everywhere in between.
Customer savings estimated at >£1,000,000, when compared to the cost of obtaining the same items from a rent-to-own store.
£1,000,000 of affordable lending issued to lower income families.
>550 independent customer reviews on Trust Pilot, with an overall Trust Score rating of 9.8, making it =3rd in the non-bank finance category.
Founder and CEO, Angela Clements Highly Commended as Social Enterprise Woman's Champion in the 2016 SEUK awards, and a finalist in the Consumer Facing Social Enterprise category.
Fair for You Founder and CEO, Angela Clements said, 'It's been phenomenally hard work, and we could not have achieved it without the support of many around us – our Board, our Trustees, our staff, our retailer partners, and not forgetting our customers.
'None of this would have been possible though without the faith and belief placed in us by our amazing initial funders; Joseph Rowntree Foundation, The Esmée Fairbairn Foundation, The Garfield Weston Foundation, The Barrow Cadbury Trust, The Tudor Trust and the JP Morgan Chase Foundation. We are delighted to report that we have just secured our next tranche of funding to allow us to develop further in 2017, and that comes from The Robertson Trust in Scotland, among other social investors.
'From very small beginnings, we have built something that we're very proud of, and we are just starting. We now provide a credible challenge to the high cost credit sector, who for too long have preyed on customers who have felt without useful alternatives that meet their needs.
'Whilst we are only just 12 months old, we have led the way in highlighting the issues, and, through our charity's Social Impact reports, have shown the immense benefit that a simple £300 loan for a washing machine can make to our customers' lives; it is actually life-changing. We have the proof that we can change the way that credit is delivered to our poorest households. The way to address poverty is to remove the premium paid when buying essential items for the home.
Customers tell us how they feel that their children's bedrooms are warm, they have their own beds, and that they can cook a proper meal. This is not just about providing them with small, affordable loans – what we do goes way beyond that.
Customer, Marie Marland, from Manchester said, 'Finding Fair for You was brilliant for me. The application process was simple, and streamlined, and the people I dealt with were brilliant. The cost, because they don't much interest, was a bonus. I'd recommend them to anyone.'
Peter Holbrook, CEO of SEUK said, 'Fair for You are taking on the often predatory actions of high cost weekly payment stores. They're a fantastic example of a social enterprise entering a dysfunctional market, causing disruption and transformation that works for low income communities.
'We need more social enterprises like Fair for You, to show that there is a different way of doing business – one that puts people and communities ahead of private profit.
Ben Reid, Chair of Fair for You CIC said, 'Clearly what we have achieved in our first year is nothing short of fantastic. However, to continue to build on that great start, and to be able to reach even more people who need us, we need those in the sector – social enterprises, social landlords, charities, voluntary and community groups to get behind our efforts and spread the word about Fair for You to their service users.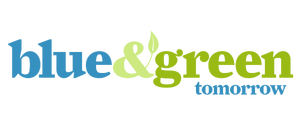 New Director Strengthens Quilter Cheviot Charities Team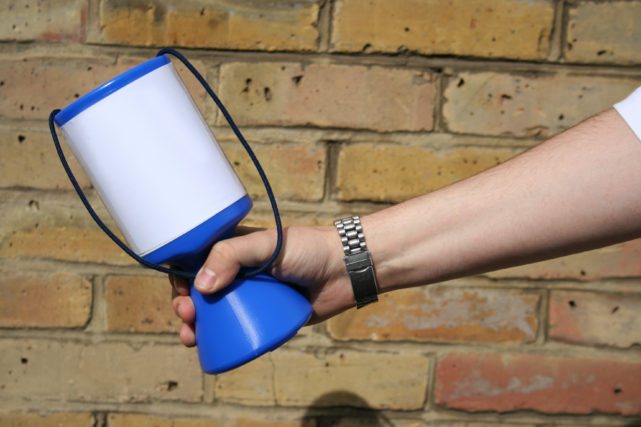 Quilter Cheviot, a leading investment management firm that forms part of Old Mutual Wealth, has appointed a new Charity Director, Charles Mesquita, as an addition to its charities team.
Charles will join the 10 strong team at the beginning of January, reporting to Head of Charities William Reid. 
Quilter Cheviot's charities division has funds under management of over £1.5 billion of assets on behalf of 643 charities nationwide, making it a leading charity manager in the UK.
Charles has over 30 years' investment experience and has worked for a number of leading financial institutions, including Newton Investment Management and Investec Wealth & Investment. Among other key roles at these firms, he was responsible for founding and launching the Charities Property Fund with Savills in 2000: the first Common Investment Fund investing in UK commercial property. Over 1,800 charities have invested in it to date with assets of over £1 billion.
In his new role at Quilter Cheviot, Charles will help develop the firm's specialist charity capability. 
Charles commented: "It is an exciting time to be joining Quilter Cheviot. Not only do they have an envious track record of delivering robust performance, but also a strong reputation for helping charities with their investments. Quilter Cheviot retain the ethos that the people you meet are the people managing your portfolio. As a trustee, I am only too aware of the challenges facing charities and the value put on having a strong relationship with someone you can trust."
William Reid head of charities commented "We are delighted to welcome Charles to Quilter Cheviot as he is well qualified to enhance our capabilities. In light of the significant advice gap in the charities sector, the key to help resolving this is to recruit high calibre individuals who not only understand investment but are in tune with the challenges that trustees face."
Charles is a trustee of Bowel & Cancer Research, RL Glasspool, a grant giving charity which aims to help people step out of poverty, and PRISM, which helps to promote and to facilitate charitable giving in a flexible and efficient manner. Charles also sits on the board of the Charity Investors Group, a forum promoting a greater understanding of investment within the sector.
Investors should remember that the value of investments, and the income from them, can go down as well as up. Investors may not recover what they invest. Past performance is no guarantee of future results.
£6,000 Raised For Charities Through Business Networking Events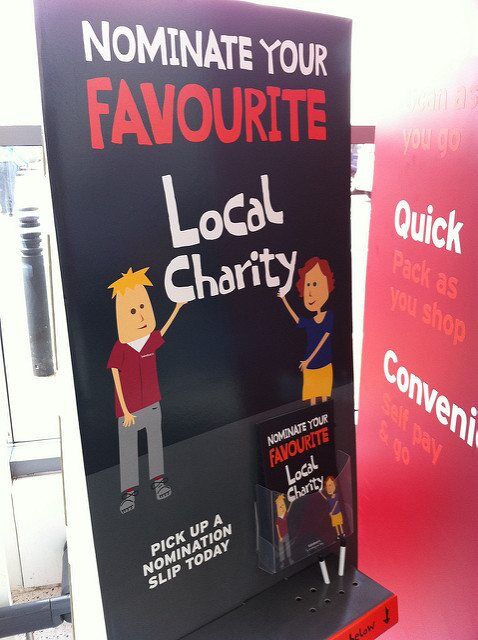 Double Whammy Networking CIC (DW), a social enterprise that organises successful Southend and Castle Point business networking events.
The events focus on effective business networking, but the events are sponsored and at least 60% of the ticket price goes to a 'charity pot' to support local charities and good causes.
By the end of 2016, DW had raised a grand total of £6,000 to support 22 different charities and community groups.
Managing director Jill Poet stressed that ensuring quality business networking is always a priority and that, apart from an optional card draw, no fundraising takes place at the actual events. She explained: "I'm a veteran networker myself and I understand the importance of business people being able to attend an event without feeling pressurised to give, give, give.. We just don't do that, although we often find that excellent long term relationships are established between the business and community sectors. Additionally, our events are ad hoc and there is no joining or membership fee, no commitment to attend regularly, and no requirement to give an elevator pitch. The events are relaxed and ideal for established businesses and start-ups: we make everyone welcome."
The next event is a networking breakfast sponsored by and to be held at the Arlington Ballrooms in Leigh-on-Sea on 17th January. A basic ticket is just £7.50 including refreshments. £6 from each ticket sold will go towards supporting the SoS Domestic Abuse Project and SAFE (Supporting Asperger Families in Essex)
Booking is essential. Book via this link http://buytickets.at/dwnetworking/73578. Or call Jill Poet on 01702 468387 for more information.