Robin Hood Tax: retrospective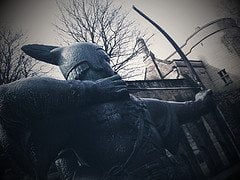 We first wrote about financial transaction taxes back in 2011. Here we take a look at those articles and the developments of the last four years. Progress has been glacial, at best in the UK.
The Robin Hood tax comes from a term coined by economist Hunter Logan in 1998 and refers to a package of financial transaction taxes (FTT), proposed by a campaigning group of civil society NGOs. In 2001 the charity War on Want released The Robin Hood Tax, an earlier proposal presenting their case for a currency transaction tax. By 2010 the UK had launched the campaign that we know today.
In 2011 we wrote how the Robin Hood Tax could be 'Turning a global crisis into a global opportunity', adding: "It's been promoted by everyone from Bill Gates to the Archbishop of Canterbury and the Pope, but what is the so-called Robin Hood Tax all about.
"Styled as the tax which, like the folkloric Nottinghamshire outlaw from which its name derives, 'takes from the rich and gives to the poor', the Robin Hood Tax claims it will potentially generate billions of pounds to be used in the fight against global poverty.
"It would do this by placing a relatively small tax – a meagre 0.05% – on all financial market transactions in the UK. The general public, won't be taxed a penny. Well, not extra anyway. It's all focused on transactions made by banks and financial institutions."
A year later, in December 2012, we wrote how Bill Nighy had called for a Robin Hood tax to create an 'Aids-free generation'. "The actor, star of such films as Love Actually and Pirates of the Caribbean, explained that a Robin Hood tax, which takes from the rich and gives to the poor, could bring an end to a disease that claims the lives of 1.8 million people a year and affects about 20 times that number.
"In the UK alone, more than 90,000 people – more people than ever before – are living with HIV, with 25% of those apparently unaware they have the virus."
UK chancellor, George Osborne, has opposed the levy. He, and others, argue it damage the City and weigh on growth, jobs and investment in the UK. In April 2013, Osborne, announced that the UK had filed a legal challenge of the decision authorising the use of enhanced cooperation to implement the FTT with the European Court of Justice.
In 2014 he told a meeting of Europe's finance ministers concerning the introduction of the tax in 2016: "We need to hear more about what is being proposed, and it is up to member states to decide whether they want to damage jobs and investment in their own economies but if they seek to damage jobs and investment across the rest of Europe, then we're entitled to challenge that.
"Our view has been that the financial transactions tax that people have talked about is not a tax on bankers as people present it; it's a tax on jobs, it's a tax on investment, it's a tax on people's pensions and pensioners and that is why the United Kingdom does not want to be a part of it.
"Our priority has to make sure, therefore, that the tax proposals that member states do come up with do not have an extra territorial impact both on the United Kingdom and on the broader European economy."
The European Court of Justice subsequently dismissed the legal challenge in 2014, but didn't rule out the possibility the UK could challenge the legality of the FTT if it is eventually approved. Osborne has threatened that legal challenge.
In September 2015, RobinHoodTax.org.uk said: "Right now, the UK government has set itself in opposition to this proposal that could raise billions of pounds a year. Much of the rest of Europe has committed to ensuring their financial sectors pay for damage caused – we must do the same."
To find out more visit here.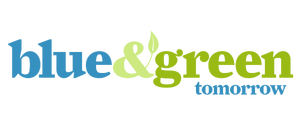 A Good Look At How Homes Will Become More Energy Efficient Soon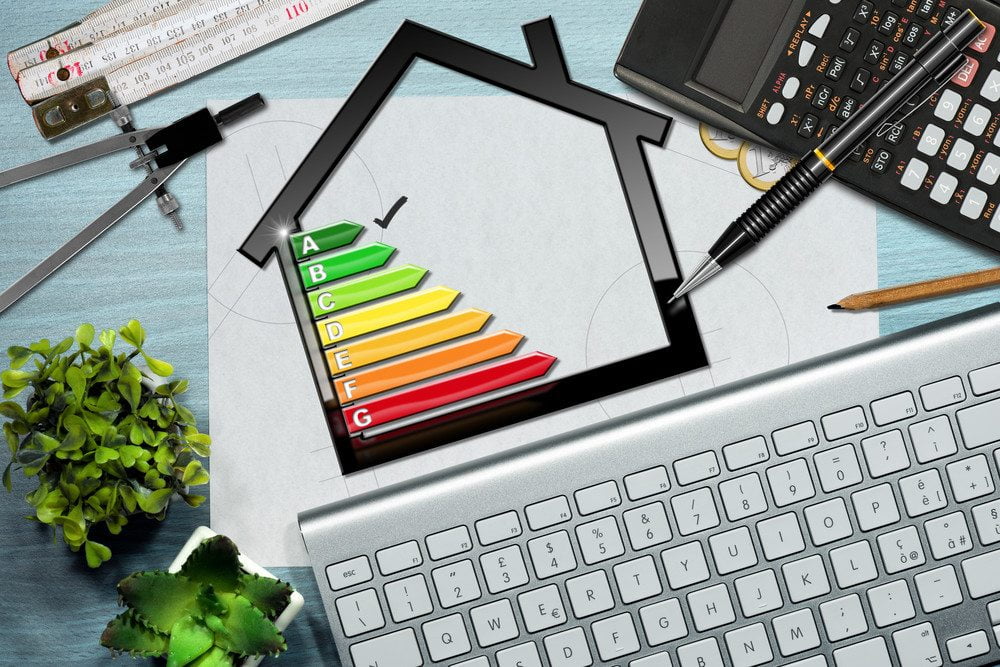 Everyone always talks about ways they can save energy at home, but the tactics are old school. They're only tweaking the way they do things at the moment. Sealing holes in your home isn't exactly the next scientific breakthrough we've been waiting for.
There is some good news because technology is progressing quickly. Some tactics might not be brand new, but they're becoming more popular. Here are a few things you should expect to see in homes all around the country within a few years.
1. The Rise Of Smart Windows
When you look at a window right now it's just a pane of glass. In the future they'll be controlled by microprocessors and sensors. They'll change depending on the specific weather conditions directly outside.
If the sun disappears the shade will automatically adjust to let in more light. The exact opposite will happen when it's sunny. These energy efficient windows will save everyone a huge amount of money.
2. A Better Way To Cool Roofs
If you wanted to cool a roof down today you would coat it with a material full of specialized pigments. This would allow roofs to deflect the sun and they'd absorb less heat in the process too.
Soon we'll see the same thing being done, but it will be four times more effective. Roofs will never get too hot again. Anyone with a large roof is going to see a sharp decrease in their energy bills.
3. Low-E Windows Taking Over
It's a mystery why these aren't already extremely popular, but things are starting to change. Read low-E window replacement reviews and you'll see everyone loves them because they're extremely effective.
They'll keep heat outside in summer or inside in winter. People don't even have to buy new windows to enjoy the technology. All they'll need is a low-E film to place over their current ones.
4. Magnets Will Cool Fridges
Refrigerators haven't changed much in a very long time. They're still using a vapor compression process that wastes energy while harming the environment. It won't be long until they'll be cooled using magnets instead.
The magnetocaloric effect is going to revolutionize cold food storage. The fluid these fridges are going to use will be water-based, which means the environment can rest easy and energy bills will drop.
5. Improving Our Current LEDs
Everyone who spent a lot of money on energy must have been very happy when LEDs became mainstream. Incandescent light bulbs belong in museums today because the new tech cut costs by up to 85 percent.
That doesn't mean someone isn't always trying to improve on an already great invention. The amount of lumens LEDs produce per watt isn't great, but we've already found a way to increase it by 25 percent.
Maybe Homes Will Look Different Too
Do you think we'll come up with new styles of homes that will take off? Surely it's not out of the question. Everything inside homes seems to be changing for the better with each passing year. It's going to continue doing so thanks to amazing inventors.
ShutterStock – Stock photo ID: 613912244
IEMA Urge Government's Industrial Strategy Skills Overhaul To Adopt A "Long View Approach"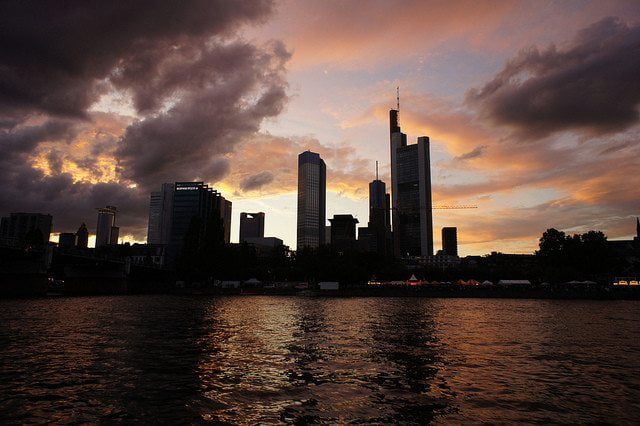 IEMA, in response to the launch of the Government's Industrial Strategy Green Paper, have welcomed the focus on technical skills and education to boost "competence and capability" of tomorrow's workforce.
Policy experts at the world's leading professional association of Environment and Sustainability professionals has today welcomed Prime Minister Teresa May's confirmation that an overhaul of technical education and skills will form a central part of the Plan for Britain – but warns the strategy must be one for the long term.
Martin Baxter, Chief Policy Advisor at IEMA said this morning that the approach and predicted investment in building a stronger technical skills portfolio to boost the UK's productivity and economic resilience is positive, and presents an opportunity to drive the UK's skills profile and commitment to sustainability outside of the EU.
Commenting on the launch of the Government's Industrial Strategy Green Paper, Baxter said today:
"Government must use the Industrial Strategy as an opportunity to accelerate the UK's transition to a low-carbon, resource efficient economy – one that is flexible and agile and which gives a progressive outlook for the UK's future outside the EU.
We welcome the focus on skills and education, as it is vital that tomorrow's workforce has the competence and capability to innovate and compete globally in high-value manufacturing and leading technology.
There is a real opportunity with the Industrial Strategy, and forthcoming 25 year Environment Plan and Carbon Emissions Reduction Plan, to set long-term economic and environmental outcomes which set the conditions to unlock investment, enhance natural capital and provide employment and export opportunities for UK business.
We will ensure that the Environment and Sustainability profession makes a positive contribution in responding to the Green Paper."