Just what is the point of ESG?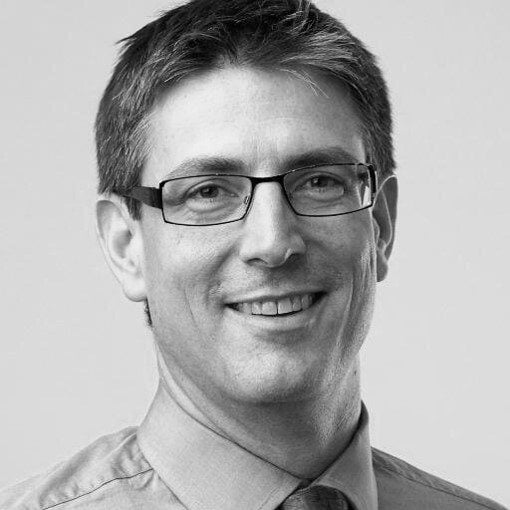 Seb Beloe writes on the WHEB Group blog (republished with kind permission): When I started my career working for an environmental consultancy in the late 1990s one of my first projects was to analyse the world's entire library of corporate environmental reports. It didn't take long – only about 100 reports were being produced at the time. Most of these provided a thin veneer of 'greenwash', though some, like the Body Shop's 'Values Report' ran to several hundred pages and could only be purchased in hard copy!
Needless to say things have changed substantially since then. KPMG's 2013 analysis of company reporting counted more than 40,000 reports from 41 countries. According to the research 91% of the UK's largest companies produced a corporate responsibility, environmental or sustainability report in 2013. In the US the equivalent figure was 86%, in Japan it was 98% and even in Kazakhstan, 25% of the country's largest companies produced a corporate responsibility or equivalent report. In some countries of course, producing such a report is mandated and so coverage is essentially universal among large companies (for example in France, Denmark and South Africa).
ESG Integration: the 'cause célèbre' of responsible investing
Back in the 1990s, the investment world was largely ignorant of the still nascent efforts by companies to report on their environmental and social impacts.  'ESG' did not yet exist and in any case using it in investment would have been impossible with so few companies reporting on these issues, and even fewer providing any useful data.
Today of course, ethical investing, as defined by negative exclusionary screens has been overtaken by 'ESG integration' which has increasingly become the 'cause célèbre' for responsible investing. Nowhere is this clearer than in the evolution of the UN Principles for Responsible Investment (UN-PRI) where the 'Integration of ESG' is no less than the first of the six core principles.
In fact, after a cursory look at the UN-PRI, you would be forgiven for thinking that ESG integration is now a fully mainstream part of the investment agenda. The UN-PRI now counts its members in the thousands and their assets in the trillions (US$59 trillion at the last count). What's more, the most recent assessment of signatories indicates that over 50% received either an 'A' or an 'A+' for the quality of their ESG integration.
ESG is focused on process, but sustainability is also about product
In the push to establish ESG as a core part of investment decision-making, this seems to suggest strong grounds for optimism, if not outright celebration. Unfortunately, we should be rather less sanguine about these results.
The stated goal of the UN-PRI is to 'understand the implications of sustainability for investors and support signatories to incorporate these issues into their investment decision making and ownership practices'. ESG integration is certainly an important tool in understanding 'the implications of sustainability for investors'. It is core to our own investment philosophy at WHEB Asset Management and helps us, we believe, to identify higher quality companies that are more likely to outperform peers who are less adept at managing these issues.
The problem is that ESG integration has become short-hand for sustainability as a whole. ESG analysis, as currently practiced by much of the market, focuses almost exclusively on internal policies and processes at a company and pays little attention to the environmental or social impact of the product. Ironically, this represents a complete volte-face from the ethical investing forerunners of the UN-PRI who looked at nothing but the product.
This approach leads to the absurd situation where Volkswagen can be considered a leader in sustainability – while its products are rightly demonised for their major negative environmental and health impact. The same should be said for coal, oil and gas companies as well as food and beverage companies whose product portfolios are laden with sugar and salt. Ultimately does it matter that a tobacco company's cigarettes are fairly-traded or that a coal company has improved its internal energy efficiency? Perhaps – but not much – and demonstrably not more than the impact of their products on the health of people, communities and the environment.
Understanding product impacts
This is particularly true of industries where their main impact is in the use of the product (or indeed service). Between 60% and 98% of the environmental impact of a car is in its use (depending on fuel source and power train technology). Volkswagen could literally run its entire operations on renewable energy, but this positive profile would be quickly reversed if its vehicles perform worse than their peers. It is therefore deeply ironic, that while some ESG analysts have stalwartly defended Volkswagen as an ESG leader, the rest of the market rapidly sold off Volkswagen stock because of their concerns over the environmental performance of their vehicles.
Such muddled thinking about what ESG means is leading to poor investment decisions, and misleading investors. There are now plenty of asset owners that are conflating ESG with an holistic assessment of a company's overall sustainability. Products labelled 'positive impact' and 'sustainable' are populated with companies that have strong relative ESG performance but produce products that are directly responsible for some of the most significant environmental crises. Meanwhile businesses supplying the solutions are overlooked. Companies providing LED lighting systems, innovative high efficiency manufacturing equipment and solar power technologies are typically excluded on the basis that they have not published their green procurement policies.
ESG is just one ingredient and is not the full recipe
ESG is now firmly on the agenda for a very significant part of the investment community. This represents extraordinary progress in a relatively short period of time, but it is emphatically not the end of the story.
Ultimately, ESG integration is an important tool in understanding the implications of sustainability for investors, but it is just one of the tools. To paraphrase recent comments from one of WHEB's advisory committee members, 'ESG issues are just some of the ingredients, but understanding the total impact of a company should be the recipe'.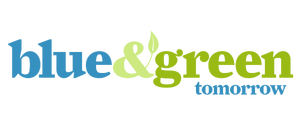 A Good Look At How Homes Will Become More Energy Efficient Soon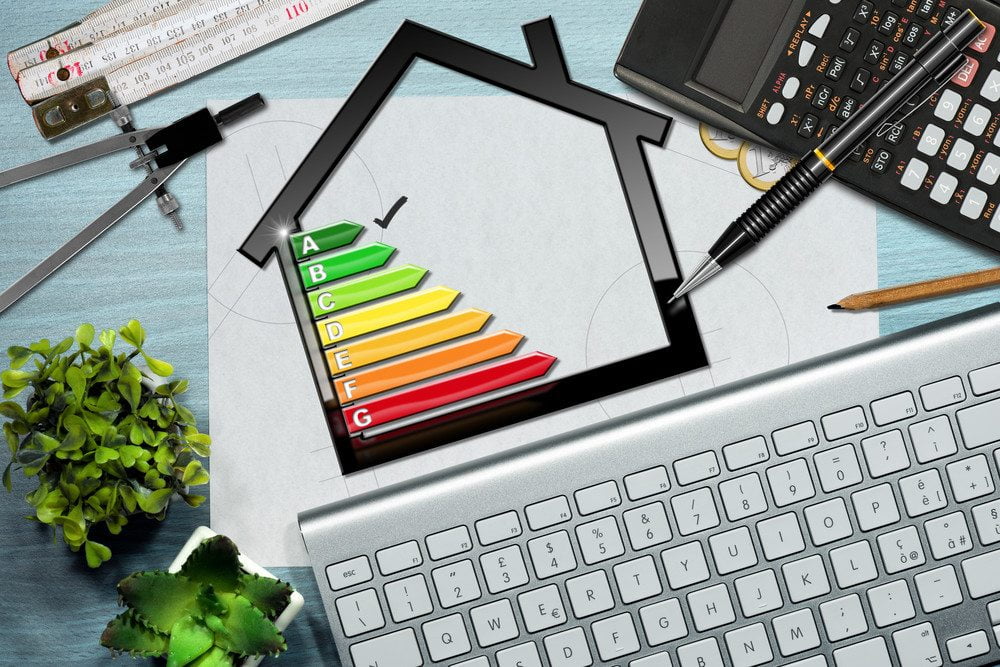 Everyone always talks about ways they can save energy at home, but the tactics are old school. They're only tweaking the way they do things at the moment. Sealing holes in your home isn't exactly the next scientific breakthrough we've been waiting for.
There is some good news because technology is progressing quickly. Some tactics might not be brand new, but they're becoming more popular. Here are a few things you should expect to see in homes all around the country within a few years.
1. The Rise Of Smart Windows
When you look at a window right now it's just a pane of glass. In the future they'll be controlled by microprocessors and sensors. They'll change depending on the specific weather conditions directly outside.
If the sun disappears the shade will automatically adjust to let in more light. The exact opposite will happen when it's sunny. These energy efficient windows will save everyone a huge amount of money.
2. A Better Way To Cool Roofs
If you wanted to cool a roof down today you would coat it with a material full of specialized pigments. This would allow roofs to deflect the sun and they'd absorb less heat in the process too.
Soon we'll see the same thing being done, but it will be four times more effective. Roofs will never get too hot again. Anyone with a large roof is going to see a sharp decrease in their energy bills.
3. Low-E Windows Taking Over
It's a mystery why these aren't already extremely popular, but things are starting to change. Read low-E window replacement reviews and you'll see everyone loves them because they're extremely effective.
They'll keep heat outside in summer or inside in winter. People don't even have to buy new windows to enjoy the technology. All they'll need is a low-E film to place over their current ones.
4. Magnets Will Cool Fridges
Refrigerators haven't changed much in a very long time. They're still using a vapor compression process that wastes energy while harming the environment. It won't be long until they'll be cooled using magnets instead.
The magnetocaloric effect is going to revolutionize cold food storage. The fluid these fridges are going to use will be water-based, which means the environment can rest easy and energy bills will drop.
5. Improving Our Current LEDs
Everyone who spent a lot of money on energy must have been very happy when LEDs became mainstream. Incandescent light bulbs belong in museums today because the new tech cut costs by up to 85 percent.
That doesn't mean someone isn't always trying to improve on an already great invention. The amount of lumens LEDs produce per watt isn't great, but we've already found a way to increase it by 25 percent.
Maybe Homes Will Look Different Too
Do you think we'll come up with new styles of homes that will take off? Surely it's not out of the question. Everything inside homes seems to be changing for the better with each passing year. It's going to continue doing so thanks to amazing inventors.
ShutterStock – Stock photo ID: 613912244
IEMA Urge Government's Industrial Strategy Skills Overhaul To Adopt A "Long View Approach"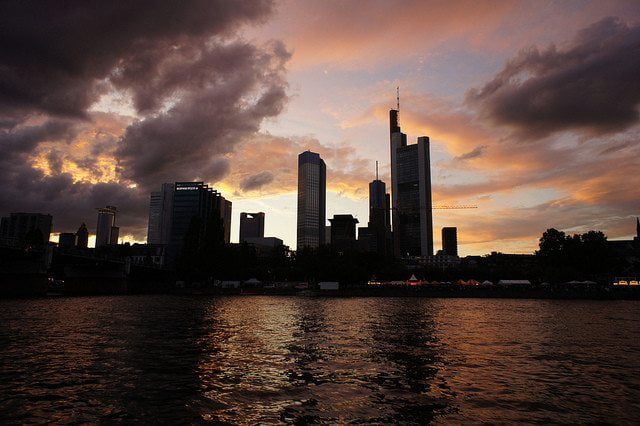 IEMA, in response to the launch of the Government's Industrial Strategy Green Paper, have welcomed the focus on technical skills and education to boost "competence and capability" of tomorrow's workforce.
Policy experts at the world's leading professional association of Environment and Sustainability professionals has today welcomed Prime Minister Teresa May's confirmation that an overhaul of technical education and skills will form a central part of the Plan for Britain – but warns the strategy must be one for the long term.
Martin Baxter, Chief Policy Advisor at IEMA said this morning that the approach and predicted investment in building a stronger technical skills portfolio to boost the UK's productivity and economic resilience is positive, and presents an opportunity to drive the UK's skills profile and commitment to sustainability outside of the EU.
Commenting on the launch of the Government's Industrial Strategy Green Paper, Baxter said today:
"Government must use the Industrial Strategy as an opportunity to accelerate the UK's transition to a low-carbon, resource efficient economy – one that is flexible and agile and which gives a progressive outlook for the UK's future outside the EU.
We welcome the focus on skills and education, as it is vital that tomorrow's workforce has the competence and capability to innovate and compete globally in high-value manufacturing and leading technology.
There is a real opportunity with the Industrial Strategy, and forthcoming 25 year Environment Plan and Carbon Emissions Reduction Plan, to set long-term economic and environmental outcomes which set the conditions to unlock investment, enhance natural capital and provide employment and export opportunities for UK business.
We will ensure that the Environment and Sustainability profession makes a positive contribution in responding to the Green Paper."