After a century of waiting for the future, is now the dawn of the electric car?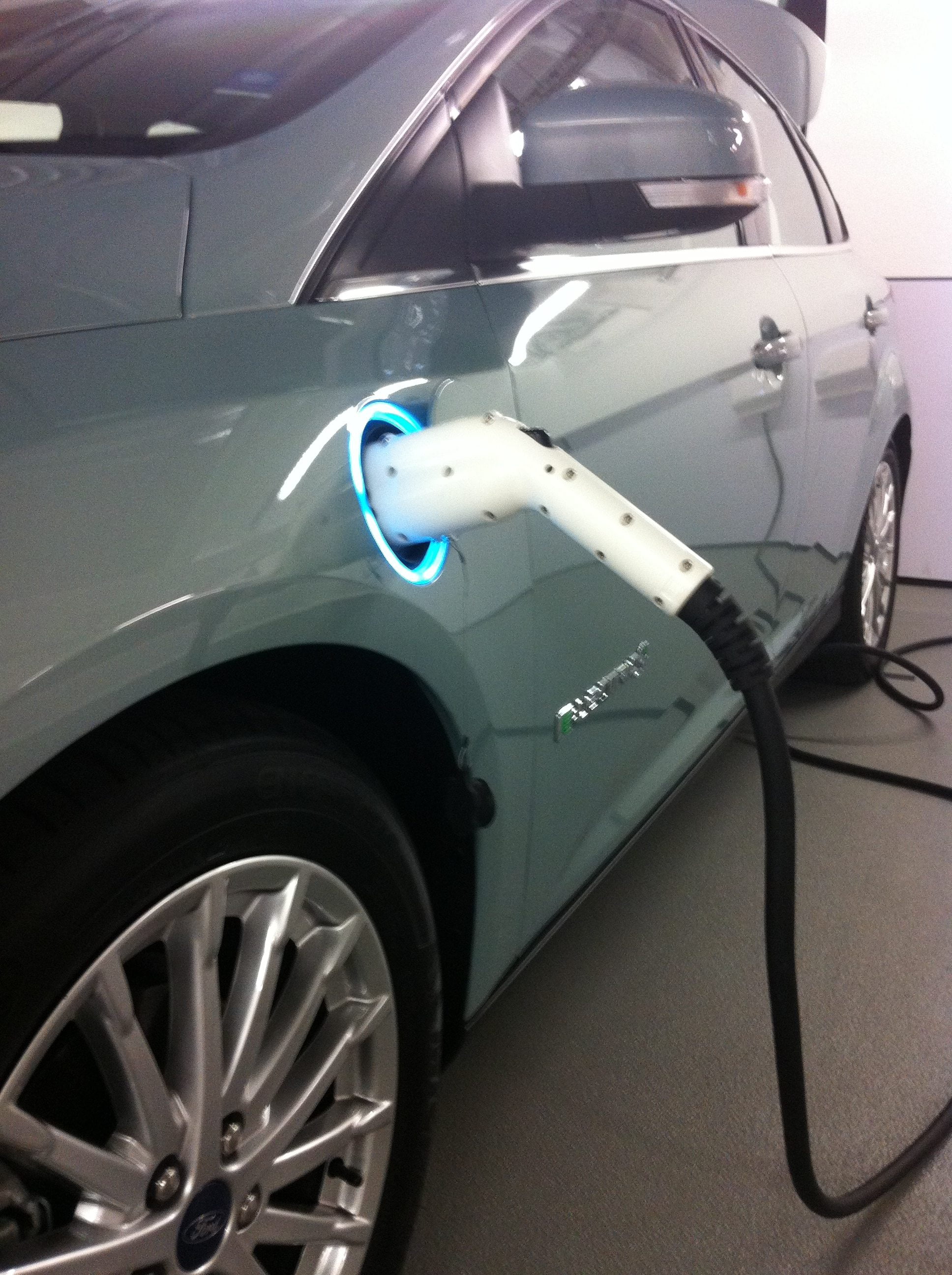 In September, I attended an event hosted by Ford in Frankfurt, introducing journalists to its new electric and hybrid range of cars. The journey itself was fitting. Trekking from the modest setting of Doncaster to the glass monoliths of Heathrow airport, and then to Frankfurt, with its monorails and even bigger glass monoliths, there was a distinct feeling of travelling into the future.
Our perceptions of the future more often than not includes some form of electric vehicle, flying or otherwise. Yet many see electric cars in the same category as hologram TVs or hoverboards. The New York Times said that the electric car has long been recognised as "ideal" as it was cleaner, quieter and much more economical than gasoline-powered cars: an apt quote for 2013, yet it was published in 1911. In 1915, the Washington Post wrote, "Prices on electric cars will continue to drop until they are within reach of the average family."
Ford made its first electric car exactly 100 years ago, when, with a helping hand from Thomas Edison, it built a non-production electrified version of the Model T. However, its success was crippled by the limited battery technology of the time.
It may be reasonable to ask why, considering the technological advancements made in these 100 years, so many of us are still driving gas guzzlers. There are currently (according to Ford's figures) around 270,000 electric vehicles (EVs) on the road worldwide. But to many, they still seem unusual, unnecessary, or at least undesirable.
A Ford-sponsored poll of 6,000 Europeans found that 54% of respondents believe that climate change is the biggest problem the world faces today, while 72% think EVs are better for the environment. But only 23% want to take efforts – including switching to electric car use – to change their future travel behavior to be greener.
However Barb Samardzich, vice-president of product development at Ford of Europe, said he saw such figures as cause for optimism. "European customers care deeply about the environment and are increasingly seeing electrified vehicles as a way of balancing those concerns with a commitment to car ownership", he added.
With this optimism, the Ford Focus Electric is now on sale in the UK. It can achieve a top speed of 85mph with a driving range of 100 miles on a single charge – with charging time varying between 10-11 hours or 3-4 hours depending on the station.
After introductory talks in an absurdly fashionable Frankfurt hotel, the assorted crowd, largely made of automotive journalists, was invited to test drive the Focus Electric, as well as the hybrids C-MAX Energi and Fusion Hybrid, through the picturesque streets of Frankfurt.
As an unseasoned traveller whose experience on European right-sided roads consists entirely of trying to not be run over, it was suggested that I was perhaps better off in the passenger seat.
So while this article is far from an authoritative automotive review, I was assured that the Focus Electric is an almost indistinguishable drive from the standard Focus, save for its ghostly silence.
Speaking at the event was Robert Llewellyn – perhaps best known as Kryten in Red Dwarf, or for his boundlessly enthusiastic presenting of Scrapheap Challenge – now a staunch advocate of electric cars.
Llewellyn made some excellent points that debunked some of the shorthand daggers that are all too often used to puncture EV' tires.
One of the most common putdowns, he said, he has encountered in his time as an EV driver is that "you and your green tofu-eating, sandal-wearing ecocar are dirtier than my 19-year-old diesel that's done 50,000 miles."
Sceptics often disregard EVs on the basis that the electricity used to fuel them has itself been produced using carbon intensive methods. This is true, to an extent. However, most EV drivers charge their cars at night. At night, lower demand means that the National Grid does not have to use all available energy sources, and can be more selective.
This means the electricity you use at night comes from comparatively high levels of nuclear and renewable sources. "The actual electricity that goes into the car is of the lowest CO2 possible", Llewellyn explained.
With the help of a home solar panel installation, the environmental benefits, not to mention the savings, can get even better. Llewellyn claimed that last year, free solar energy added 4,500 miles to his travels. In his latest car, driving for 32,000 miles has cost him less than £600.
There are of course enduring issues with EVs. Range is one of them. Local government grants are aiding councils in installing more electric vehicle charge points across the UK, but EVs are, for the foreseeable future, far more practical for the city navigator than the rural voyager.
The other obstacle is the price tag, which can mitigate fuel savings at least in the short-term. The Focus Electric is priced from £33,500 but with an on-the-road price of £28,500 allowing for the £5,000 government plug-in car grant. An average Focus would could at least £10,000 less, meaning that almost 100 years on, the Washington Post's prophecy arguably still hasn't been realised. The Focus Electric has initially only been launched in small volume, and the company expect sales to depend largely on fleet purchases.
Ford says that EV prices are linked with the cost of modern battery technology. When the cost of battery technology reduces, so will the cost of electric vehicles. However, this effect will be enhanced if increased customer demand then drives larger production volumes, they optimistically add.
Roland Krüger, head of Ford of Europe's electric powertrain development, insisted that competitive pricing must be the next step. Electrification, he argued, must happen, as rapidly rising global populations will bring more and more drivers onto the road.
Similarly, the UK government has said every new car sold in 2040 should be an electric or hydrogen vehicle. In September, the Department of Transport hailed a new strategy for the future of low-emission cars. Transport minister Norman Baker said, "Our vision is that by 2050 almost every car and van will be an ultra low-emission vehicle with the UK at the forefront of their design, development and manufacture."
BMW's recent advertising campaign for its i3 model also tells us "The time to become electric is now". But as this is something we have been told for about 100 years, scepticism may be a fair reaction.
Like those people who keep saying that Fernando Torres is a good footballer once again, it's hard to know whether to trust those who say that this time, it really is the dawn of the electric car.
However, the Intergovernmental Panel on Climate Change's latest report made it clear that the global economy must be decarbonised. The challenge is monumental, and EVs could be an important piece of the puzzle. Hybrids may play a more immediate role, but research published in July predicted that EV sales will rise by more than 200% by the end of the decade.
The necessity of the decarbonisation of our streets has never been greater. So maybe this time, the future is not so far away.
Further reading:
Ecotricity and Volkswagen unite to offer 100% renewable travel
Should petrol and diesel cars be banned?
Government prepares for major rollout of electric car chargepoints
The truth behind environmental cars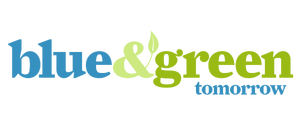 A Good Look At How Homes Will Become More Energy Efficient Soon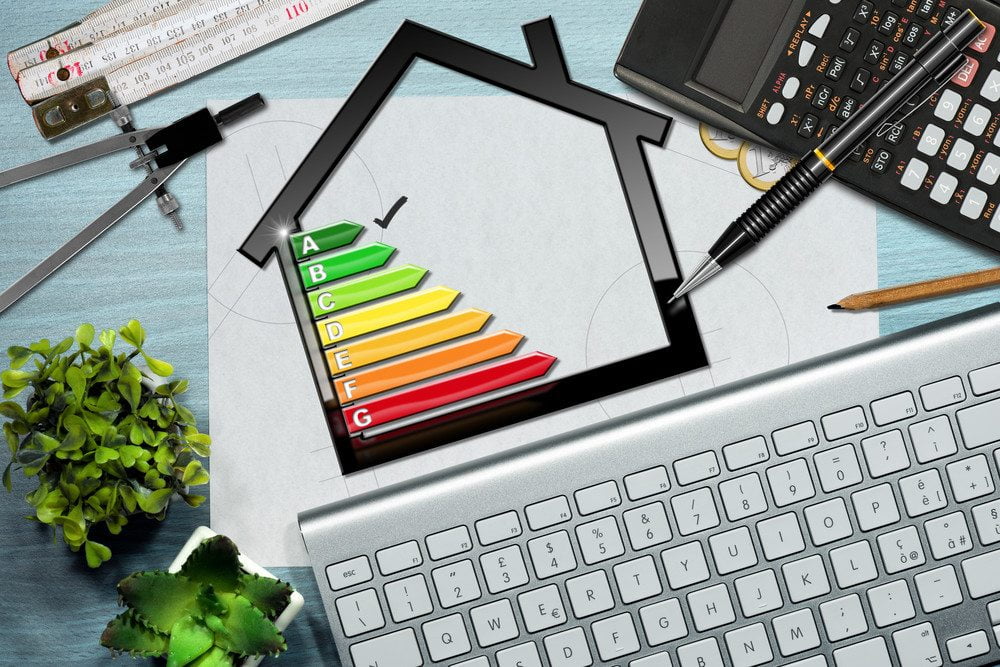 Everyone always talks about ways they can save energy at home, but the tactics are old school. They're only tweaking the way they do things at the moment. Sealing holes in your home isn't exactly the next scientific breakthrough we've been waiting for.
There is some good news because technology is progressing quickly. Some tactics might not be brand new, but they're becoming more popular. Here are a few things you should expect to see in homes all around the country within a few years.
1. The Rise Of Smart Windows
When you look at a window right now it's just a pane of glass. In the future they'll be controlled by microprocessors and sensors. They'll change depending on the specific weather conditions directly outside.
If the sun disappears the shade will automatically adjust to let in more light. The exact opposite will happen when it's sunny. These energy efficient windows will save everyone a huge amount of money.
2. A Better Way To Cool Roofs
If you wanted to cool a roof down today you would coat it with a material full of specialized pigments. This would allow roofs to deflect the sun and they'd absorb less heat in the process too.
Soon we'll see the same thing being done, but it will be four times more effective. Roofs will never get too hot again. Anyone with a large roof is going to see a sharp decrease in their energy bills.
3. Low-E Windows Taking Over
It's a mystery why these aren't already extremely popular, but things are starting to change. Read low-E window replacement reviews and you'll see everyone loves them because they're extremely effective.
They'll keep heat outside in summer or inside in winter. People don't even have to buy new windows to enjoy the technology. All they'll need is a low-E film to place over their current ones.
4. Magnets Will Cool Fridges
Refrigerators haven't changed much in a very long time. They're still using a vapor compression process that wastes energy while harming the environment. It won't be long until they'll be cooled using magnets instead.
The magnetocaloric effect is going to revolutionize cold food storage. The fluid these fridges are going to use will be water-based, which means the environment can rest easy and energy bills will drop.
5. Improving Our Current LEDs
Everyone who spent a lot of money on energy must have been very happy when LEDs became mainstream. Incandescent light bulbs belong in museums today because the new tech cut costs by up to 85 percent.
That doesn't mean someone isn't always trying to improve on an already great invention. The amount of lumens LEDs produce per watt isn't great, but we've already found a way to increase it by 25 percent.
Maybe Homes Will Look Different Too
Do you think we'll come up with new styles of homes that will take off? Surely it's not out of the question. Everything inside homes seems to be changing for the better with each passing year. It's going to continue doing so thanks to amazing inventors.
ShutterStock – Stock photo ID: 613912244
IEMA Urge Government's Industrial Strategy Skills Overhaul To Adopt A "Long View Approach"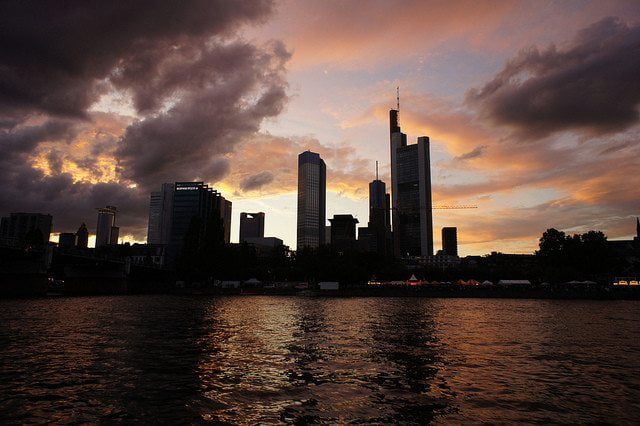 IEMA, in response to the launch of the Government's Industrial Strategy Green Paper, have welcomed the focus on technical skills and education to boost "competence and capability" of tomorrow's workforce.
Policy experts at the world's leading professional association of Environment and Sustainability professionals has today welcomed Prime Minister Teresa May's confirmation that an overhaul of technical education and skills will form a central part of the Plan for Britain – but warns the strategy must be one for the long term.
Martin Baxter, Chief Policy Advisor at IEMA said this morning that the approach and predicted investment in building a stronger technical skills portfolio to boost the UK's productivity and economic resilience is positive, and presents an opportunity to drive the UK's skills profile and commitment to sustainability outside of the EU.
Commenting on the launch of the Government's Industrial Strategy Green Paper, Baxter said today:
"Government must use the Industrial Strategy as an opportunity to accelerate the UK's transition to a low-carbon, resource efficient economy – one that is flexible and agile and which gives a progressive outlook for the UK's future outside the EU.
We welcome the focus on skills and education, as it is vital that tomorrow's workforce has the competence and capability to innovate and compete globally in high-value manufacturing and leading technology.
There is a real opportunity with the Industrial Strategy, and forthcoming 25 year Environment Plan and Carbon Emissions Reduction Plan, to set long-term economic and environmental outcomes which set the conditions to unlock investment, enhance natural capital and provide employment and export opportunities for UK business.
We will ensure that the Environment and Sustainability profession makes a positive contribution in responding to the Green Paper."