Alps End-to-End completed by John Fleetwood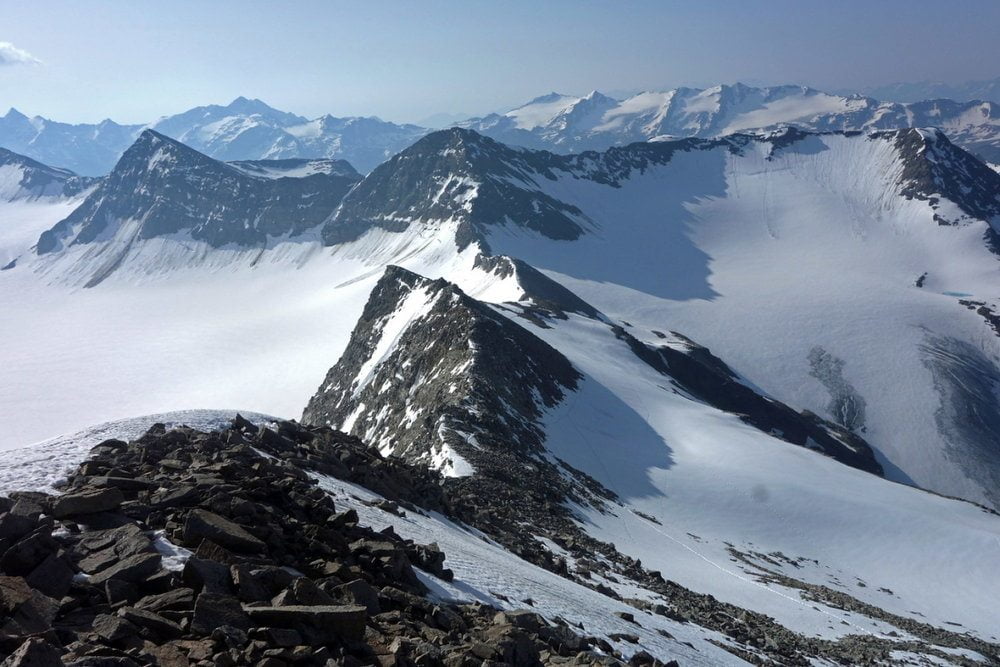 One of Blue & Green's great friends undertook a rather remarkable and inspirational challenge over the summer. John Fleetwood, of 3D Investing, walked the length of the Alps. This article is republished by kind permission of Dan Bailey, www.UKHillwalking.com.
This summer ultra long distance fell runner John Fleetwood took on a huge challenge, a high-level traverse of the entire Alpine chain from Slovenia to Monaco. Between starting on 12th June and the finish on 14th August he spent most of the time alone, walking solo the full distance and with only infrequent valley support. Over his 1800km journey John reckons his height gain at around 125,000m, including ascents of a number of peaks along the way. In two months of hard slog he had only two rest days, despite occasional injuries.
Though the Alps end-to-end is by far his longest trip to date, John, who goes by the name Full moon addict on this site, is no stranger to extreme hill routes. See this article on a winter Broxap round for starters, and his website for many more. And his son Ben is no slouch on the hills either, for a while holding the record for the youngest Munro round.
You can retrace John's entire journey follow on his blog Alps End to End 2015
UKH: Which were some of the more notable mountains you climbed en route, and what were they like solo?
John: The peaks I did included Triglav, Razor, Kellerspitzen, Tofane Mezzo, Keselkogel, Vertainspitze, Basadino, Dent Parrachee, Grande Motte, Monte Viso, Cime Argentera Sud. The 4000m peaks didn't work out because I simply didn't have time and my main objective was to get from Slovenia to Monaco and to trace the Italian border. Also traversing the 4000m peaks with my large pack would have been very testing. I was doing 12 hour+ days and couldn't contemplate doing any more than this. Also to do the peaks I'd need to stop early to get the snow crisp in the mornings and also later on before it got soft which meant I just couldn't fit them into the schedule. With another week I could have done them. In any event, I actually enjoyed the more obscure peaks far more. I climbed them without a guide book and in a few cases, a map. I dumped the pack, went with a bumbag and just sized up the route on the spot and explored. There's a tremendous freedom in doing this. One time I wandered up to a little glacier and as the sack was too far to go back but it looked easy, I grabbed a sharp stone as my 'axe' and ascended the glacier and the ridge above. In t-shirt and running shorts I felt quite exposed, but also a real sense of exhiliration.
UKH: How did the weather and ground conditions treat you?
John: The weather was very poor for the first week – storms, violent hail, wet through several days; but then it was unbelievably good for most part. I hit a heat wave with temps > 30 degrees in the valleys for three weeks continuous, and up to 35 degrees at times. I was walking without a shirt most days and some days at 9 in evening at 2500m. I suffered heat exhaustion and dehydration. It was very dry with some lakes dried up. I was also exposed to three violent storms in bad places – tops of exposed passes with gap between thunder and lightning less than a second. I had to put fingers in my ears, the thunder was so loud. Hail was like a power shower being switched on full, and I wore my helmet against it. I was out in 11 thunderstorms altogether.
"I was so hungry. I lost a lot of weight mid trip due to just not being able to get enough food, then I put it back on by eating an enormous amount. When staying at huts I'd have multiple servings if I was able to and every time I went past a hut I'd have a piece cake or sandwich"
UKH: How did you manage to cope with that sustained level of effort: did you have any major problems along the way? And did you enjoy it throughout, or was it sometimes a bit of a slog?
John: I certainly didn't enjoy all of it! I had florid diarrhoea for several days, had a cold at the start and was blowing blood for 23 days. I fell over innumerable times on account of very loose steep ground, and twisted a muscle above my knee. This gave me very severe pain for several days and the painkillers didn't do a lot. I was reduced to propping myself up on my poles downhill with a sharp stabbling pain at every step. If that had continued it would have ruined the trip but fortunately after a number of people prayed for me, the pain went overnight and I never felt any ill effects thereafter. I was also unable to use my poles for some days, due to repetitive strain injury in my forearms.
I was reduced to tears on a number of occasions, crying out in exasperation at the boulders and vegetation. The paths were surprisingly awful at times, with dense, knee to waist high vegetation hiding rocks underneath. This was incredibly frustrating, especially downhill. Much of the Alps is pretty infrequently trodden and unfriendly with endless boulders, scree and overgrown paths. I can't think how much of my time I spent on ground like this but it was a lot. I also suffered from the heat as I couldn't get enough water on a number of occasions and spending 12 hours plus in the hot sun slogging up and down very steep, seemingly unending slopes was very tough. The horseflies were a complete pain at times, bothering me for hours on end as the sweat streamed off me.
I also met very few people until Monte Rosa. I was amazed at the lack of people and having exhausted my music collection and downloaded talks fairly early on, I had a lot of time to think. My Kindle broke so I had nothing to read after two weeks and only had a basic phone. Often I would have a hut to myself and apart from the first tunnel, met no-one on the 25 via ferrata I completed.
I bivvied out in a basic bag 11 nights, slept in 12 bivouac huts, 20 manned huts and split the rest between camping and hotels. One night I spent in the top part of a chairlift, sleeping under the wheel where the chairs go round. The bivvying was the best part of the trip. I was able to connect very intimately with my environment and to keep going until 9pm, getting up at 5am.
Quite a number of times I had a pizza and a beer, then did another two hours up a big hill. The beer made me a bit wobbly to start with, but it made for a very mellow climb in the evening. That time of day is my favourite as the heat of the day subsides and the light is spectacular. One time the weather didn't play ball and a storm was followed by heavy all night rain which meant that I had to abandon ship (my bivvy) at 4am with everything soaking.
UKH: What did you take away from all this?
John: As a sabbatical it was fantastic and I didn't think about work once. I felt that I really connected with nature and was part of the landscape for much of the journey. I was able to explore in a very free and instinctive way. I had time to reflect and clear my head and to experience the Alps as a whole. They are a decaying range, feeling the full force of climate change. The snowy parts that we think of are but a very small percentage of the total and are getting smaller still. The rock is generally awful, abounding in boulders and scree. The insects are abundant and the flowers carpets of natural beauty. I experienced all the highs and lows of a truly demanding but ultimately fulfilling trip. I knew I wouldn't be able to prepare for it and I'm glad I could build in the spontaneity that I think made it special for me.
John has put together two short films (part 1 and part 2) that between them give a really good feel for the trip.
The trip was supported by Lowe Alpine and Keen.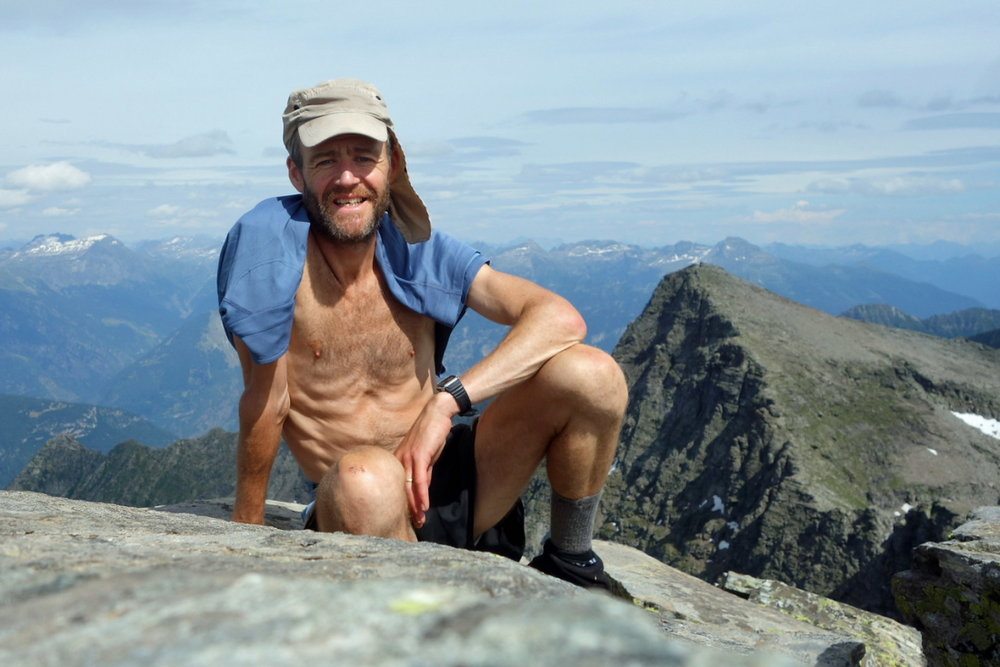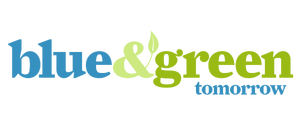 How Going Green Can Save A Company Money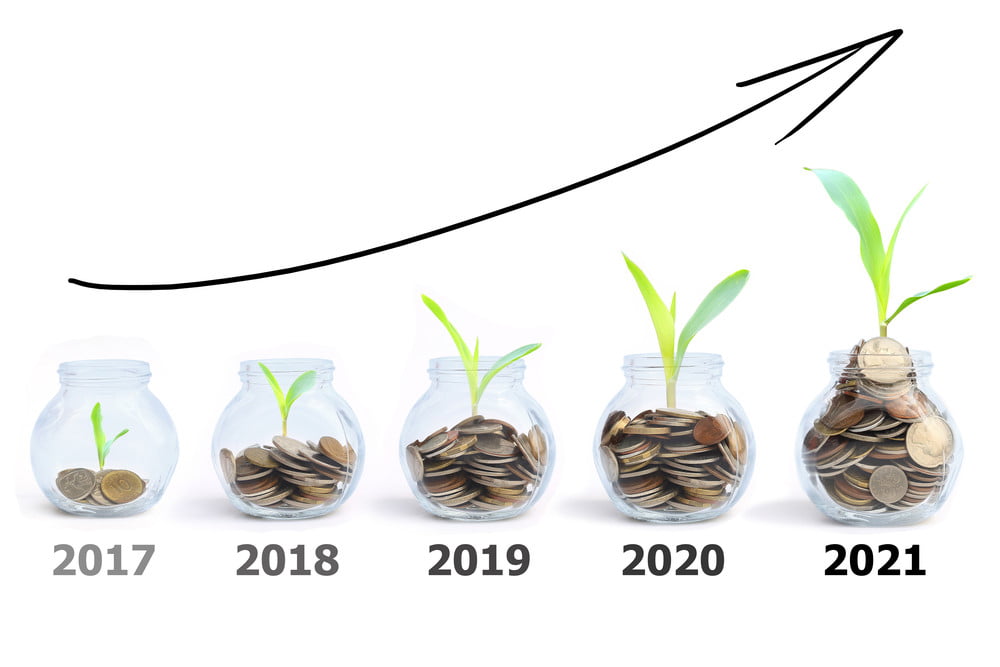 What is going green?
Going green means to live life in a way that is environmentally friendly for an entire population. It is the conservation of energy, water, and air. Going green means using products and resources that will not contaminate or pollute the air. It means being educated and well informed about the surroundings, and how to best protect them. It means recycling products that may not be biodegradable. Companies, as well as people, that adhere to going green can help to ensure a safer life for humanity.
The first step in going green
There are actually no step by step instructions for going green. The only requirement needed is making the decision to become environmentally conscious. It takes a caring attitude, and a willingness to make the change. It has been found that companies have improved their profit margins by going green. They have saved money on many of the frivolous things they they thought were a necessity. Besides saving money, companies are operating more efficiently than before going green. Companies have become aware of their ecological responsibility by pursuing the knowledge needed to make decisions that would change lifestyles and help sustain the earth's natural resources for present and future generations.
Making needed changes within the company
After making the decision to go green, there are several things that can be changed in the workplace. A good place to start would be conserving energy used by electrical appliances. First, turning off the computer will save over the long run. Just letting it sleep still uses energy overnight. Turn off all other appliances like coffee maker, or anything that plugs in. Pull the socket from the outlet to stop unnecessary energy loss. Appliances continue to use electricity although they are switched off, and not unplugged. Get in the habit of turning off the lights whenever you leave a room. Change to fluorescent light bulbs, and lighting throughout the building. Have any leaks sealed on the premises to avoid the escape of heat or air.
Reducing the common paper waste
Modern technologies and state of the art equipment, and tools have almost eliminated the use of paper in the office. Instead of sending out newsletters, brochures, written memos and reminders, you can now do all of these and more by technology while saving on the use of paper. Send out digital documents and emails to communicate with staff and other employees. By using this virtual bookkeeping technique, you will save a bundle on paper. When it is necessary to use paper for printing purposes or other services, choose the already recycled paper. It is smartly labeled and easy to find in any office supply store. It is called the Post Consumer Waste paper, or PCW paper. This will show that your company is dedicated to the preservation of natural resources. By using PCW paper, everyone helps to save the trees which provides and emits many important nutrients into the atmosphere.
Make money by spreading the word
Companies realize that consumers like to buy, or invest in whatever the latest trend may be. They also cater to companies that are doing great things for the quality of life of all people. People want to know that the companies that they cater to are doing their part for the environment and ecology. By going green, you can tell consumers of your experiences with helping them and communities be eco-friendly. This is a sound public relations technique to bring revenue to your brand. Boost the impact that your company makes on the environment. Go green, save and make money while essentially preserving what is normally taken for granted. The benefits of having a green company are enormous for consumers as well as the companies that engage in the process.
5 Easy Things You Can Do to Make Your Home More Sustainable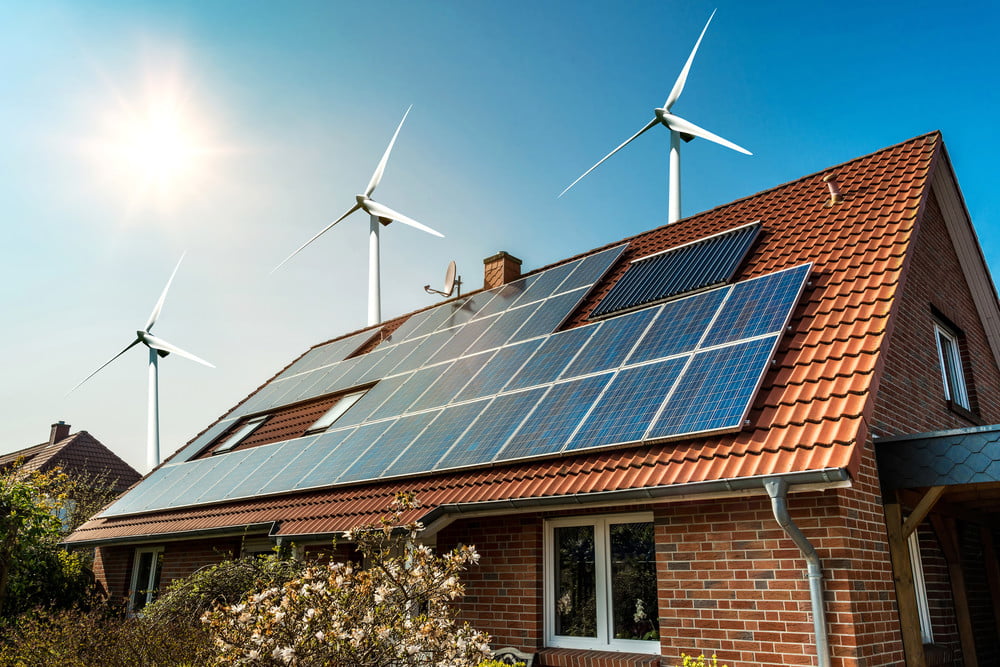 Increasing your home's energy efficiency is one of the smartest moves you can make as a homeowner. It will lower your bills, increase the resale value of your property, and help minimize our planet's fast-approaching climate crisis. While major home retrofits can seem daunting, there are plenty of quick and cost-effective ways to start reducing your carbon footprint today. Here are five easy projects to make your home more sustainable.
1. Weather stripping
If you're looking to make your home more energy efficient, an energy audit is a highly recommended first step. This will reveal where your home is lacking in regards to sustainability suggests the best plan of attack.
Some form of weather stripping is nearly always advised because it is so easy and inexpensive yet can yield such transformative results. The audit will provide information about air leaks which you can couple with your own knowledge of your home's ventilation needs to develop a strategic plan.
Make sure you choose the appropriate type of weather stripping for each location in your home. Areas that receive a lot of wear and tear, like popular doorways, are best served by slightly more expensive vinyl or metal options. Immobile cracks or infrequently opened windows can be treated with inexpensive foams or caulking. Depending on the age and quality of your home, the resulting energy savings can be as much as 20 percent.
2. Programmable thermostats
Programmable thermostats have tremendous potential to save money and minimize unnecessary energy usage. About 45 percent of a home's energy is earmarked for heating and cooling needs with a large fraction of that wasted on unoccupied spaces. Programmable thermostats can automatically lower the heat overnight or shut off the air conditioning when you go to work.
Every degree Fahrenheit you lower the thermostat equates to 1 percent less energy use, which amounts to considerable savings over the course of a year. When used correctly, programmable thermostats reduce heating and cooling bills by 10 to 30 percent. Of course, the same result can be achieved by manually adjusting your thermostats to coincide with your activities, just make sure you remember to do it!
3. Low-flow water hardware
With the current focus on carbon emissions and climate change, we typically equate environmental stability to lower energy use, but fresh water shortage is an equal threat. Installing low-flow hardware for toilets and showers, particularly in drought prone areas, is an inexpensive and easy way to cut water consumption by 50 percent and save as much as $145 per year.
Older toilets use up to 6 gallons of water per flush, the equivalent of an astounding 20.1 gallons per person each day. This makes them the biggest consumer of indoor water. New low-flow toilets are standardized at 1.6 gallons per flush and can save more than 20,000 gallons a year in a 4-member household.
Similarly, low-flow shower heads can decrease water consumption by 40 percent or more while also lowering water heating bills and reducing CO2 emissions. Unlike early versions, new low-flow models are equipped with excellent pressure technology so your shower will be no less satisfying.
4. Energy efficient light bulbs
An average household dedicates about 5 percent of its energy use to lighting, but this value is dropping thanks to new lighting technology. Incandescent bulbs are quickly becoming a thing of the past. These inefficient light sources give off 90 percent of their energy as heat which is not only impractical from a lighting standpoint, but also raises energy bills even further during hot weather.
New LED and compact fluorescent options are far more efficient and longer lasting. Though the upfront costs are higher, the long term environmental and financial benefits are well worth it. Energy efficient light bulbs use as much as 80 percent less energy than traditional incandescent and last 3 to 25 times longer producing savings of about $6 per year per bulb.
5. Installing solar panels
Adding solar panels may not be the easiest, or least expensive, sustainability upgrade for your home, but it will certainly have the greatest impact on both your energy bills and your environmental footprint. Installing solar panels can run about $15,000 – $20,000 upfront, though a number of government incentives are bringing these numbers down. Alternatively, panels can also be leased for a much lower initial investment.
Once operational, a solar system saves about $600 per year over the course of its 25 to 30-year lifespan, and this figure will grow as energy prices rise. Solar installations require little to no maintenance and increase the value of your home.
From an environmental standpoint, the average five-kilowatt residential system can reduce household CO2 emissions by 15,000 pounds every year. Using your solar system to power an electric vehicle is the ultimate sustainable solution serving to reduce total CO2 emissions by as much as 70%!
These days, being environmentally responsible is the hallmark of a good global citizen and it need not require major sacrifices in regards to your lifestyle or your wallet. In fact, increasing your home's sustainability is apt to make your residence more livable and save you money in the long run. The five projects listed here are just a few of the easy ways to reduce both your environmental footprint and your energy bills. So, give one or more of them a try; with a small budget and a little know-how, there is no reason you can't start today.