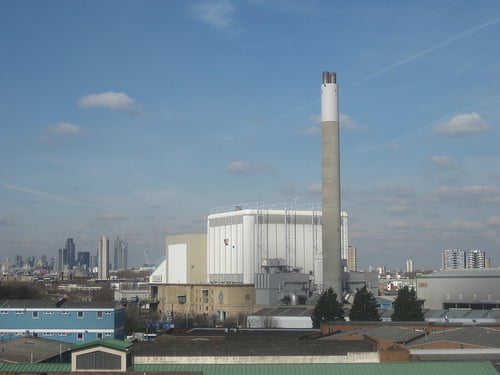 The United Kingdom Without Incineration Network (UKWIN) is working towards the illegalisation of incinerators, but why?
Picture this, you and your family are spending your summer here in the UK and like so many families, attempt to make the most of what little nice weather we have. But the air is not as clean as it could be and your child suffers from asthma. Though managing increasing amounts of household waste is a big challenge, is it wise to incinerate rubbish and introduce more pollution into society?
The number of incinerators being introduced into the UK is increasing at an alarming rate, and with dozens set to be introduced across the UK and even more plans on the horizon anti-incineration group campaigners are calling for alternative methods of waste disposal.
The human race produces many kinds of waste in ever increasing quantities. Whilst incinerators may decrease the volume of waste, they also produce pollution that is released into the atmosphere—another kind of waste, but one we can't see.
Founded in 2007, UKWIN and its member groups are campaigning against unsustainable waste management and for a UK without Incineration. In practice, this means that UKWIN are fighting the proposals to increase incineration capacity as well as waste management contracts that lock local authorities into paying for incineration capacity.
Shlomo Dowen, national co-ordinator of UKWIN describes the scope of the movement: "We also campaign against secrecy, exaggerated projections of future waste arising and unfair incineration subsidies, not least because these tend to encourage local authorities to pursue incinerators that would otherwise not be politically feasible".
Particulate matter (PM) is the term used for particles found in the air including dust, dirt, smoke and liquid droplets. Some of these particles can remain suspended in the air for long periods of time. Particles of less than 10 micrometres (PM10) in diameter are said to pose a health concern because they can be inhaled into the respiratory system. Particles of less than 2.5 micrometres in diameter (PM2.5), such as those released by incinerators, are believed to pose even greater health risks as they can be lodged deeply into the lungs.
Further risks posed by the introduction of incinerators are, according to Dowen, "a fall in property value, higher taxes to pay for the incinerator capacity, lower recycling rates and higher carbon footprint".
Dowen believes that communities can act together "by working together with friends and neighbours to object to planning applications, and in contributing positively to local and national waste consultations, and of course by reducing, reusing and recycling!"
And recycling isn't limited to current technology. Dowen says, "Material that does not rot (and that is not currently economic to recycle), such as plastic, can be stored in the ground and then mined for future use through recycling or even upcycling – where impurities are removed, resulting in a higher grade of plastic".
Waste levels in the UK have increased significantly through the 1980s and 90s, but where was this waste going? The infographic shows the extent to which waste in the UK has been recycled since 1983 and a positive trend of total waste reduction in the last five years. But even more can be achieved through the maxim of reduce, reuse, recycle… repeat.
The debate surrounding the use of incinerators has long been at the forefront of sustainable living and a number of local campaign groups are combating the issue. The Farmers Campaign, based in the picturesque county of Norfolk, are trying to assist Norfolk County Council in reducing its reliance on landfill without resorting to incineration.
Mike Knights, co-ordinator of Farmers Campaign said, "There are proven technologies, better than incineration. We support the democratically expressed wishes of West Norfolk's residents who do not want an inferior solution imposed on their community.
"The local population would have to live with the consequences and therefore deserve a say in which solution is used. The impacts on environment, health, transport and the local economy make incineration unacceptable."
At the core of the Farmers Campaign sit highly qualified scientists and professionals who are examining the issues and exposing the suggestions to justify the proposed incinerator. "It is our objective that Norfolk's waste is treated in the safest and most environmentally friendly and responsible manner, which minimise its impact on people's health and the environment," added Knights.
Public debates with the County Council and the developer resulted in the onlookers overwhelmingly rejecting incineration. "Due to the strength of our arguments, we gained popular support leading to an official ballot of more than 100,000 voters across the whole of West Norfolk in a turn out exceeded 60%," said Knights. In the official ballot, which was overseen by the Association of Electoral Administrators, 65,000 voters (92%) said "no" to incineration.
Richard Burton, managing director of Burton Environmental Consulting has leant his support to the campaign.
The US, in 1997, passed rigorous new laws requiring coal-fired power stations and incinerators to measure PM2.5 continually. You have to question why the UK hasn't followed suit?
Further reading: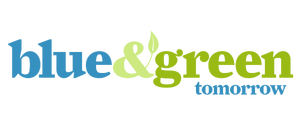 How to Build An Eco-Friendly Home Pool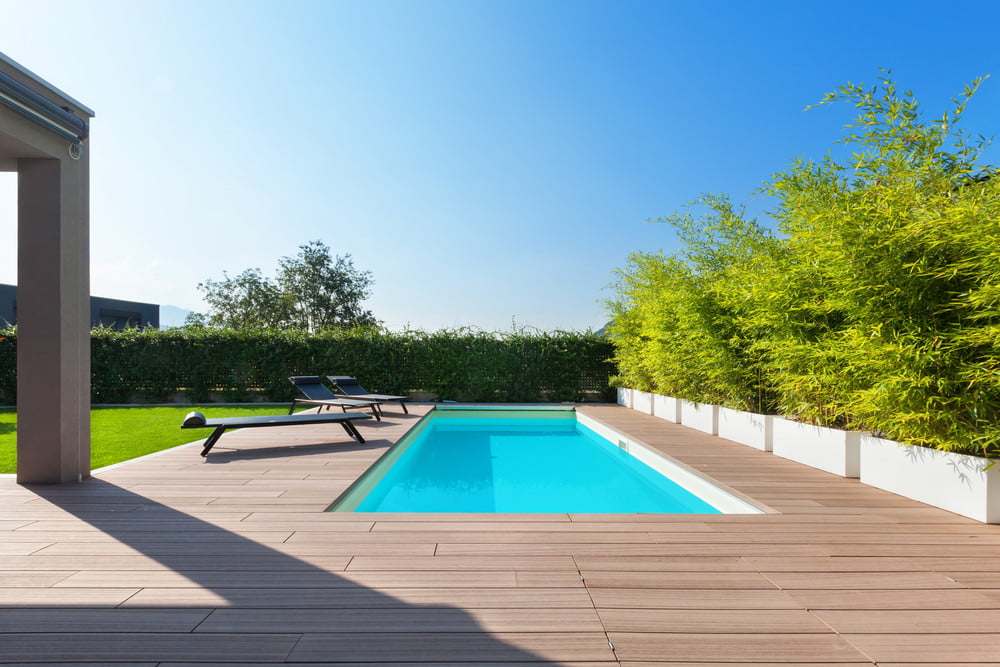 Swimming pools are undoubtedly one of the most luxurious features that any home can have. But environmentally-conscious homeowners who are interested in having a pool installed may feel that the potential issues surrounding wasted water, chemical use and energy utilized in heating the water makes having a home swimming pool difficult to justify.
But there is good news, because modern technologies are helping to make pools far less environmentally harmful than ever before. If you are interested in having a pool built but you want to make sure that it is as eco-friendly as possible, you can follow the advice below. From natural pools to solar panel heating systems, there are many steps that you can take.
Choose a natural pool to go chemical free
For those homeowners interested in an eco-friendly pool, the first thing to consider is a natural pool. Natural swimming pools utilise reed bed technology or moss-filtration to naturally filter out dirt from the water. These can be combined with eco-pumps to allow you to have a pool that is completely free from chemicals.
Not only are traditional pool chemicals potentially harmful to the skin, they also mean that you can contaminate the area around the pool if chemical-filled water leaks or is splashed around. This can be bad for your garden and the environment general.
It will be necessary to work with an expert pool builder to ensure that you have the expertise to get your natural pool installed properly. But the results with definitely be worth the effort and planning that you have to put in.
Avoid concrete if possible
The vast majority of home pools are built using concrete but this is far from ideal in terms of an eco-friendly pool for a large number of reasons. Concrete pools are typically built and then lined to stop keep out any bacteria. This is theoretically fine, except that concrete is porous and the lining can be liable to erode or break which can allow bacteria to enter the pool.
It is much better to use a non-porous material such as fibreglass or carbon ceramic composite for your pool. Typically, these swimming pools are supplied in a one-piece shell rather than having to be built from scratch, ensuring a bacteria-free environment. These non-porous materials make it impossible for the water to become contaminated through bacteria seeping into the pool by osmosis.
The further problem that can arise from having a concrete pool is that once this bacteria begins to get into the pool it can be more difficult for a natural filtration system to be effective. This can lead to you having to resort to using chemicals to get the pool clean.
Add solar panels
It is surprising how many will go to extreme lengths to ensure that their pool is as eco-friendly as possible in terms of building and maintaining it but then fall down on something extremely obvious. No matter what steps you take with the rest of your pool, it won't really be worth the hassle if you are going to be conventionally heating your pool up, using serious amounts of energy to do so.
Thankfully there are plenty of steps you can take to ensure that your pool is heated to a pleasant temperature while causing minimal damage to the environment. Firstly, gathering energy using solar panels has become a very popular way to reduce consumption of electricity as well as decreasing utility bills. Many businesses offer solar panels specifically for swimming pools.
Additionally, installing an energy efficient heat pump or boiler to work in conjunction with your solar panels can be hugely beneficial.
Cover it!
Finally, it is worth remembering that there are many benefits to investing in a pool cover. When you cover your pool you increase its heat retention which stops you from having to power a pump or boiler to keep it warm. This works in conjunction with the solar panels and eco-friendly heating system that you have already had installed.
Additionally, you cover helps to keep out dirt and other detritus that can enter the pool, bringing in bacteria. Anything that you can do to keep bacteria out will be helpful in terms of keeping it clean.
4 Ways To Get a Green House in 2018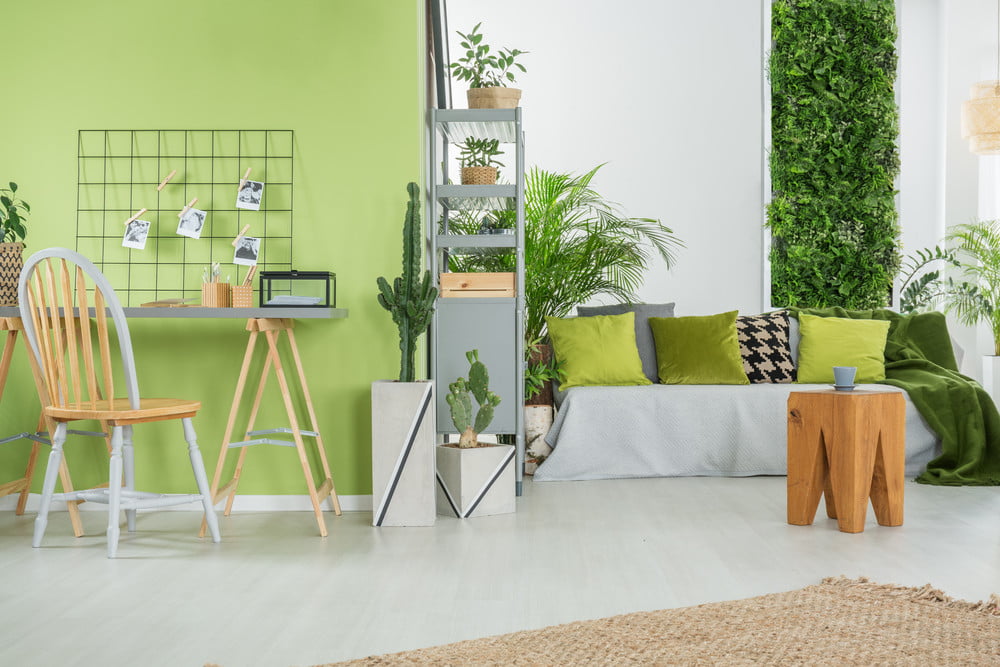 Demand for green houses is surging. In 2020, almost 20% of all homes on the market will be green.
If you would like to buy a green home, this is a great time to look into it. Prices are still pretty low and there are a lot more financing options available than there were right after the recession.
If you're thinking about buying a house, now could be a very good time to make the move! A number of factors in the housing market right now mean that you might be able to afford your dream home. Although in many parts of the country house prices are still rising, if you do your research and plan wisely, there are lots of good schemes to help you get your foot on the property ladder, or trade up to the house you've always wanted.
Interest Rates and Stamp Duty
Although the Bank of England raised interest rates by 0.25% recently, they remain very low, which is good news if you're thinking of taking out a mortgage. However, rates may not stay low and it's predicted that there'll be a further rate rise during 2018, so don't wait too long. Another factor that's going to help first time buyers in particular is the Chancellor's decision to abolish stamp duty for first timers purchasing properties for under £300,000.
Different options
For many people looking to buy a green home, raising a deposit of between 5% and 20% may not be a realistic option, in which case there are a growing number of schemes to help. Increasingly popular are shared ownership schemes, through which the buyer pays a percentage of the full value of the property (typically between 25% and 75%) and the local council or a housing association pays the rest, and takes part ownership. This is suitable for buyers who may struggle to meet the up-front costs of buying outright. There will often be a service charge or management fees to pay in addition to the mortgage. The Government's Help To Buy scheme is a good place to start looking if you're interested in this option. This scheme is now available to people looking to buy green homes too.
ISA Options
If you're still saving for a deposit, another scheme is the Help to Buy ISA. You can get a 25% boost to your savings on amounts up to £200 per month with this scheme. It's only open to first time buyers and you can claim a maximum of £3000.
Other costs
Green home buyers are going to run into a number of other ancillary costs, most of which are common to other homebuyers.
When calculating how much you can afford, it's vitally important to remember that buying a house comes with a whole host of other costs. Depending on the cost of the property that you're buying, you may have to pay stamp duty of anywhere between 1% and 5%. There'll be estate agents fee if you're also selling a property, although there are a wide range of online estate agents operating such as Purple Bricks or Right Move that have lower fees than traditional high street companies. Conveyancing costs to a solicitor can add another £1000-£3000 and you may need to take out life insurance and hire a moving firm.
There are other initial costs such as, fixing parts of the home that aren't upto your taste. Getting new furniture to fill up all the new-found space in your new home. If you are moving away from the city, you need to consider the cost of transportation as well, as it can take up quite a lot over time. Take your time, do your homework and shop around and soon you could be getting the keys to your perfect home.
I hope this article was useful for you to learn more about the basics that you need to be aware of before you start the process of buying your first home. If you have any doubts with regards to this, let us know through the comments and we will be glad to help you out. If you have any suggestions regarding how we can improve the article, let us know them through the comments as well for us to improve.
Do you have any other reservations against buying your first home? Do you see your house as an asset or a liability? Do you think it is important for everyone to get themselves a new home? Let us know through the comments.