Ethical IFA of the week: Lee Coates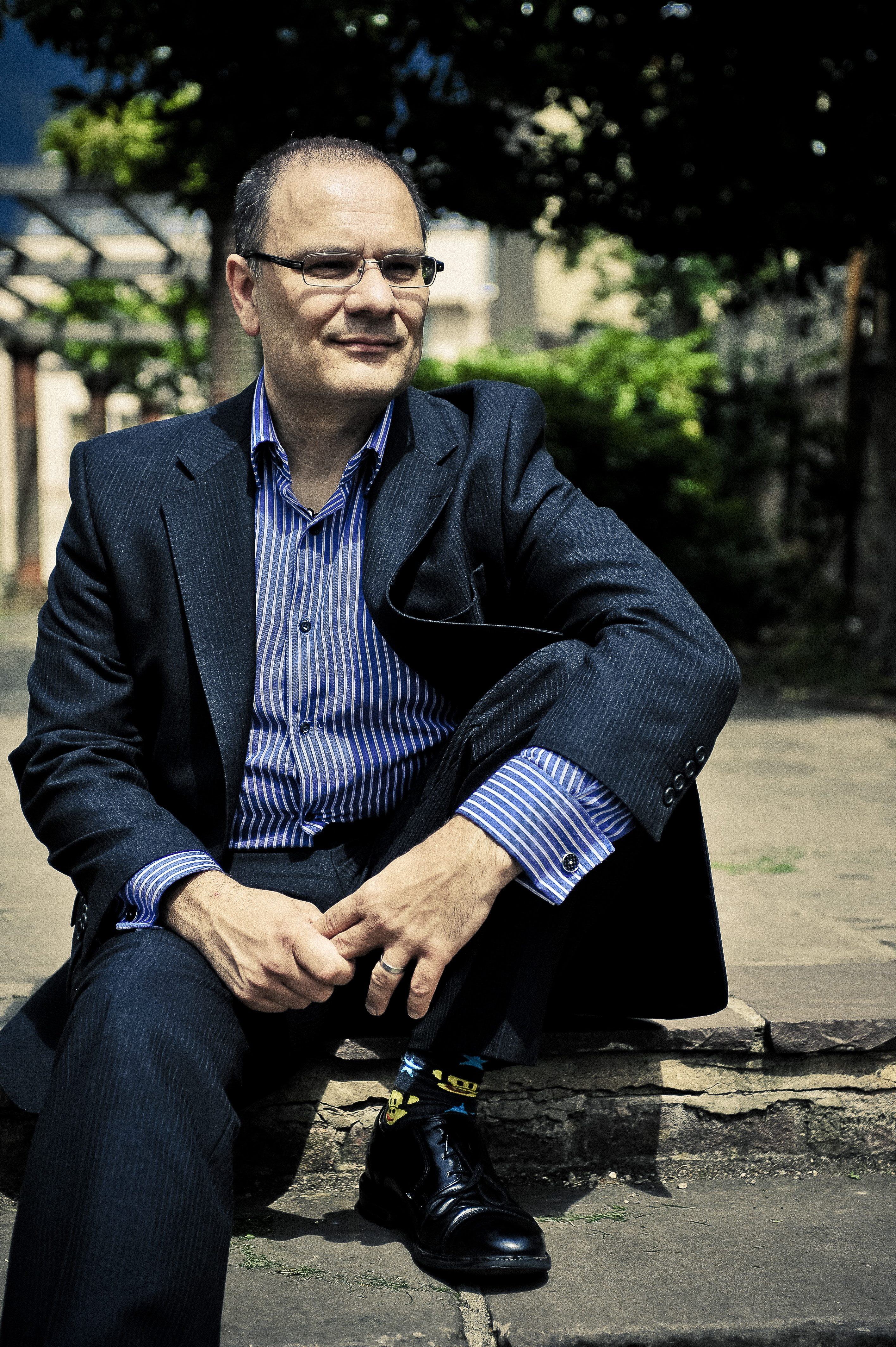 Ethical investment expert Lee Coates has done it all. As founder-director of Ethical Investors Group, a specialist ethical financial advice firm, he has over 25 years' experience under his belt.
He set up a screening service for charities, faith groups and funds called Ethical Screening, serves as vice-chair of the Ecumenical Council for Corporate Responsibility (ECCR) and launched a charity – Ethical Giving – in 2009.
Not satisfied with his achievements in the UK, he also runs an Australian ethical investment business which continues to break ground.
To top it all off, he was awarded an OBE in 2011 for services to ethical business and finance.
Coates speaks with Alex Blackburne about his distinguished career and some of the challenges facing investors who want to align their money with their values.
How has the advice market changed for ethical investment in 25 years?
Ethical investment has come up the agenda for more IFAs; it's still very much the old guard who still consider it to be a bit freaky and a bit weird. There are still too many salespeople, who call themselves advisers but actually sell. The one thing about selling is that you have to control the whole process, and with ethical investment you can't. You have to hand over something you don't understand or have no control over, which is ethical values, ask the client to come up with an answer to questions about their ethical values, and then go ahead match them. That takes it right out of the hands of the average seller of financial products, but is ideal for someone who advises.
Is there a stereotype for an ethical investor?
It really varies. Politically, I suppose you would say they lean to the left. We've got a lot of clients in education – teachers and university lecturers – but they're still not the majority. Ethical investors are more likely to be your classic client for financial planning – so people with disposable income or with inherited, saved assets on which they require advice. They might be architects, doctors, solicitors, accountants – people who think about things beyond football and the pub.
Is the 'sextet of sin' – tobacco, alcohol, weapons, gambling, pornography and nuclear power – still relevant for ethical investors?
Yes, definitely – though alcohol perhaps a bit less. It's not a non-issue, because it's always going to be an issue, but it's certainly relegated to somewhere near the bottom of a client's priority. If a client expresses a view on alcohol, it's more about alcopops and the proliferation of alcohol to young people.
Do you think issues like human rights and child labour could be added to that list?
I can remember when I first started out, human rights wasn't even an ethical issue. It was stewardship – you used to avoid investments in South Africa and Chile. In South Africa, you obviously had apartheid and in Chile there was Pinochet. They were the big areas at that time, in terms of being investment areas that funds could avoid. Human rights is an interesting area that, a bit like the environment, has morphed into an issue of its own, rather than being a subset.
Twenty-five years ago, climate change was on some people's agenda but there weren't very many of them – you could get them all in a room together. People could talk about specific environmental issues they were concerned about, and now the environment and human rights are their own criteria – big issues with multiple subsets.
Are you noticing a shift away from negative screening?
It is interesting that 95% of all clients that complete an ethical questionnaire – and we don't sit down with them to do it – do not choose the 'light green' or engagement basis because there's always one thing where there's a no-go area. There are dozens of ethical criteria if you want to break it down, but virtually every client has an area that is non-negotiable. It might be cigarettes, it might be armaments.
As soon as you put a no-go in, you're in the dark green screens anyway. Then it's just a question of degrees. Are you talking about someone who doesn't want to be in any fund unless it has an absolute avoidance of tobacco? That's only a subtle shading difference to the vegan who says not to destroy the environment and doesn't want anything to do with human rights – plus they're a vegan, so that's no animal testing and no supermarkets.
Divestment from fossil fuels has gained major traction in the past two years, with universities, religious institutions and large institutional investors all taking their money away from oil, gas and coal. Is this reflected among ethical investors?
It's not an issue that clients are driving. It's an issue that the industry and some campaign groups are driving as a single issue. Clients are obviously concerned about the use of fossil fuels, but I think maybe they're more pragmatic. How did they get to the meeting with us? They drove or came by train. Was it a solar-powered train? No, it was burning diesel actually. Are they going to walk next time? No, they're going to take the train or drive the car.
It's more a question of wanting to commit their money towards renewables and alternatives, and accepting that every day they're going to use fossil fuels. It's very much a utopian ideal from some of the campaign groups, more than actually being driven by clients. I just can't remember the last time a client told me they wanted to avoid all associations with fossil fuels.
And many ethical funds invest in fossil fuel companies anyway...
Yes, but they're buying them on the basis that this is the least worst option, given we're all using fossil fuels. What's interesting is you can speak to a fund manager, and they'll say they buy natural gas because it's the more efficient way of producing energy in our current society; yes, it's contributing to climate change but it's the least worst option. But you don't have a discussion about the least worst weapon, they put their hands up and say – quite rightly – they don't invest in arms or tobacco.
Fund managers aren't looking for these sub-divisions in those areas, but when it comes to fossil fuels they're very much more pragmatic. You can say the same about human rights. We've had more clients over the years who have said they don't want their money going towards any oppressive country. It's probably doable, but they'd also be avoiding any company trading in an oppressive regime providing clean drinking water or medical services. We have more of those discussions about human rights than we do on fossil fuels. Perhaps it's taken for granted that the worst types of fossil fuels are not going to end up in an ethical fund.
Do you think that is the case?
I don't know because clients don't talk about it! I just wonder if it's an assumption. The issues are the size of the company and the nature of where they're extracting. Alongside the fossil fuel issue is a human rights issue. Even if a large oil company were to get through into an ethical fund because it was doing some stunningly wonderful things, if it's operating anywhere where there are land rights issues, it should be kicked out of a fund anyway.
What do you see of the future of ethical investment?
I think more people would invest ethically if they were given the opportunity, and so therefore what we need are two things: we need better financial education, so people actually understand what investment is and take responsibility for what they do; and we need a massive cull within the financial services industry of people who don't have ethical questions as part of their fact finding process. That needs regulatory pressure.
Do you think the regulator understands ethical investment?
I, along with many others, have spent years pushing different regulators to get them to see ethical investment decisions as an equal priority as attitude to risk. Although there are definitely more positive noises being made by the Financial Conduct Authority (FCA), we have still not reached the position where a client's personal beliefs are deemed to be something that advisers should be required to record alongside core personal information.
Until advisers are required to see ethical or religious values as an integral part of the fact finding process, far too many advisers are going to ignore it. If, for example, I decided that I don't think asking anything about a client's risk profile is important, the FCA would quite rightly have a problem with this. I firmly believe that a client's ethical values absolutely influence whether or not a particular investment is suitable, just like their attitude to risk.
What will it take for the mainstream to accept ethical or sustainable investment?
Some fund managers will say they are committed to a company, they are long-term investors, but their definition of long-term is about eight months. Therefore logically, climate change issues are completely irrelevant from an investment perspective. If your average holding lasts eight months, climate change is not going to make a jot of difference in that time. The issue is how many eight months are you going to keep repeating it until it does become an issue? It's a fingers-crossed-and-I-hope-we're-not-in-those-stocks-when-it-gets-really-bad job.
If you take it down to a client level and say fund managers are paid vast sums to manage your money but don't really take much notice of longer term issues, because they may not know about them or don't understand them, clients are quite rightly bemused. If we then ask, "Are you happy paying them?", the answer is a resounding no.
Further reading:
Gaeia, Barchester Green and financial advice on 'sensible investment'
Sustainable investment: what are you investing for?
Sustainable financial advice: IFA Helen Tandy on values-based investment
John Ditchfield: ethical investment wins on price, performance and the planet
From ethics to sustainability: shifting the investment debate for 2014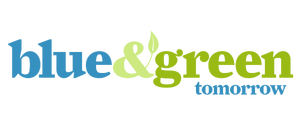 5 Easy Things You Can Do to Make Your Home More Sustainable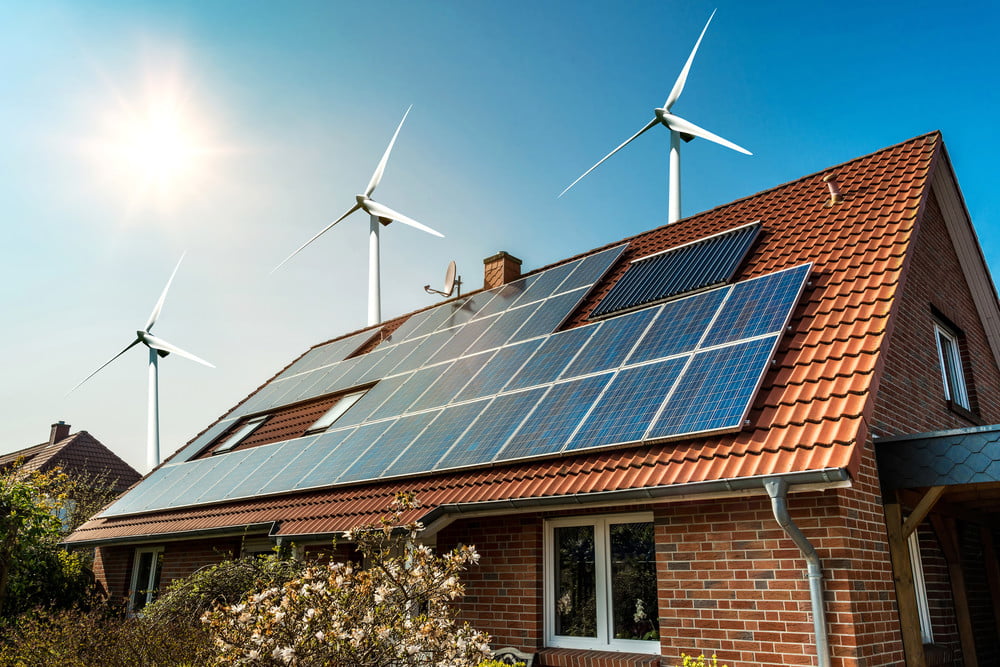 Increasing your home's energy efficiency is one of the smartest moves you can make as a homeowner. It will lower your bills, increase the resale value of your property, and help minimize our planet's fast-approaching climate crisis. While major home retrofits can seem daunting, there are plenty of quick and cost-effective ways to start reducing your carbon footprint today. Here are five easy projects to make your home more sustainable.
1. Weather stripping
If you're looking to make your home more energy efficient, an energy audit is a highly recommended first step. This will reveal where your home is lacking in regards to sustainability suggests the best plan of attack.
Some form of weather stripping is nearly always advised because it is so easy and inexpensive yet can yield such transformative results. The audit will provide information about air leaks which you can couple with your own knowledge of your home's ventilation needs to develop a strategic plan.
Make sure you choose the appropriate type of weather stripping for each location in your home. Areas that receive a lot of wear and tear, like popular doorways, are best served by slightly more expensive vinyl or metal options. Immobile cracks or infrequently opened windows can be treated with inexpensive foams or caulking. Depending on the age and quality of your home, the resulting energy savings can be as much as 20 percent.
2. Programmable thermostats
Programmable thermostats have tremendous potential to save money and minimize unnecessary energy usage. About 45 percent of a home's energy is earmarked for heating and cooling needs with a large fraction of that wasted on unoccupied spaces. Programmable thermostats can automatically lower the heat overnight or shut off the air conditioning when you go to work.
Every degree Fahrenheit you lower the thermostat equates to 1 percent less energy use, which amounts to considerable savings over the course of a year. When used correctly, programmable thermostats reduce heating and cooling bills by 10 to 30 percent. Of course, the same result can be achieved by manually adjusting your thermostats to coincide with your activities, just make sure you remember to do it!
3. Low-flow water hardware
With the current focus on carbon emissions and climate change, we typically equate environmental stability to lower energy use, but fresh water shortage is an equal threat. Installing low-flow hardware for toilets and showers, particularly in drought prone areas, is an inexpensive and easy way to cut water consumption by 50 percent and save as much as $145 per year.
Older toilets use up to 6 gallons of water per flush, the equivalent of an astounding 20.1 gallons per person each day. This makes them the biggest consumer of indoor water. New low-flow toilets are standardized at 1.6 gallons per flush and can save more than 20,000 gallons a year in a 4-member household.
Similarly, low-flow shower heads can decrease water consumption by 40 percent or more while also lowering water heating bills and reducing CO2 emissions. Unlike early versions, new low-flow models are equipped with excellent pressure technology so your shower will be no less satisfying.
4. Energy efficient light bulbs
An average household dedicates about 5 percent of its energy use to lighting, but this value is dropping thanks to new lighting technology. Incandescent bulbs are quickly becoming a thing of the past. These inefficient light sources give off 90 percent of their energy as heat which is not only impractical from a lighting standpoint, but also raises energy bills even further during hot weather.
New LED and compact fluorescent options are far more efficient and longer lasting. Though the upfront costs are higher, the long term environmental and financial benefits are well worth it. Energy efficient light bulbs use as much as 80 percent less energy than traditional incandescent and last 3 to 25 times longer producing savings of about $6 per year per bulb.
5. Installing solar panels
Adding solar panels may not be the easiest, or least expensive, sustainability upgrade for your home, but it will certainly have the greatest impact on both your energy bills and your environmental footprint. Installing solar panels can run about $15,000 – $20,000 upfront, though a number of government incentives are bringing these numbers down. Alternatively, panels can also be leased for a much lower initial investment.
Once operational, a solar system saves about $600 per year over the course of its 25 to 30-year lifespan, and this figure will grow as energy prices rise. Solar installations require little to no maintenance and increase the value of your home.
From an environmental standpoint, the average five-kilowatt residential system can reduce household CO2 emissions by 15,000 pounds every year. Using your solar system to power an electric vehicle is the ultimate sustainable solution serving to reduce total CO2 emissions by as much as 70%!
These days, being environmentally responsible is the hallmark of a good global citizen and it need not require major sacrifices in regards to your lifestyle or your wallet. In fact, increasing your home's sustainability is apt to make your residence more livable and save you money in the long run. The five projects listed here are just a few of the easy ways to reduce both your environmental footprint and your energy bills. So, give one or more of them a try; with a small budget and a little know-how, there is no reason you can't start today.
How to Build An Eco-Friendly Home Pool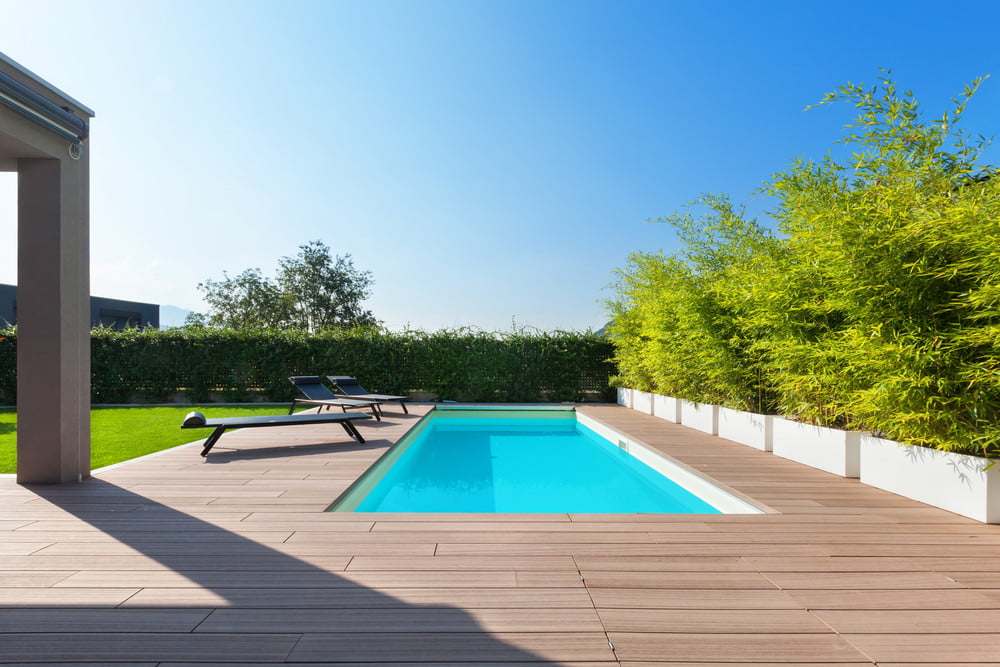 Swimming pools are undoubtedly one of the most luxurious features that any home can have. But environmentally-conscious homeowners who are interested in having a pool installed may feel that the potential issues surrounding wasted water, chemical use and energy utilized in heating the water makes having a home swimming pool difficult to justify.
But there is good news, because modern technologies are helping to make pools far less environmentally harmful than ever before. If you are interested in having a pool built but you want to make sure that it is as eco-friendly as possible, you can follow the advice below. From natural pools to solar panel heating systems, there are many steps that you can take.
Choose a natural pool to go chemical free
For those homeowners interested in an eco-friendly pool, the first thing to consider is a natural pool. Natural swimming pools utilise reed bed technology or moss-filtration to naturally filter out dirt from the water. These can be combined with eco-pumps to allow you to have a pool that is completely free from chemicals.
Not only are traditional pool chemicals potentially harmful to the skin, they also mean that you can contaminate the area around the pool if chemical-filled water leaks or is splashed around. This can be bad for your garden and the environment general.
It will be necessary to work with an expert pool builder to ensure that you have the expertise to get your natural pool installed properly. But the results with definitely be worth the effort and planning that you have to put in.
Avoid concrete if possible
The vast majority of home pools are built using concrete but this is far from ideal in terms of an eco-friendly pool for a large number of reasons. Concrete pools are typically built and then lined to stop keep out any bacteria. This is theoretically fine, except that concrete is porous and the lining can be liable to erode or break which can allow bacteria to enter the pool.
It is much better to use a non-porous material such as fibreglass or carbon ceramic composite for your pool. Typically, these swimming pools are supplied in a one-piece shell rather than having to be built from scratch, ensuring a bacteria-free environment. These non-porous materials make it impossible for the water to become contaminated through bacteria seeping into the pool by osmosis.
The further problem that can arise from having a concrete pool is that once this bacteria begins to get into the pool it can be more difficult for a natural filtration system to be effective. This can lead to you having to resort to using chemicals to get the pool clean.
Add solar panels
It is surprising how many will go to extreme lengths to ensure that their pool is as eco-friendly as possible in terms of building and maintaining it but then fall down on something extremely obvious. No matter what steps you take with the rest of your pool, it won't really be worth the hassle if you are going to be conventionally heating your pool up, using serious amounts of energy to do so.
Thankfully there are plenty of steps you can take to ensure that your pool is heated to a pleasant temperature while causing minimal damage to the environment. Firstly, gathering energy using solar panels has become a very popular way to reduce consumption of electricity as well as decreasing utility bills. Many businesses offer solar panels specifically for swimming pools.
Additionally, installing an energy efficient heat pump or boiler to work in conjunction with your solar panels can be hugely beneficial.
Cover it!
Finally, it is worth remembering that there are many benefits to investing in a pool cover. When you cover your pool you increase its heat retention which stops you from having to power a pump or boiler to keep it warm. This works in conjunction with the solar panels and eco-friendly heating system that you have already had installed.
Additionally, you cover helps to keep out dirt and other detritus that can enter the pool, bringing in bacteria. Anything that you can do to keep bacteria out will be helpful in terms of keeping it clean.