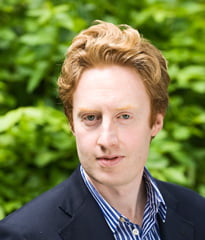 John Ditchfield, a managing partner of Barchester Green, spoke to Charlotte Reid about how even though ethical investment is still a growing business Ditchfield says the sector will become a mainstream opportunity.
Barchester Green was founded in 1985, celebrating its 25th birthday last year and making it the UK's longest established ethical IFA.
It offers a different approach from other financial advisers because it is a partnership. This means it is owned and run by the advisers and the staff. It became a partnership when the founder, Geoff Griffiths, retired in 2008. A way needed to be found to allow Griffiths to leave whilst ensuring the company remained in the hands of the people most closely associated with it.
John Ditchfield, a financial adviser and managing partner of Barchester Green, says that being a partnership is good because people "tend to stay with the firm and want to work with our clients over a long period of time". He says because the advisers are actually the owners of the business it creates a "better continuity of adviser relationship with consumers".
The company began its life in Salisbury. Twenty six years later they still have their Salisbury office and other offices spread throughout the south east, in London, Exeter, Bristol, Brighton and Devon.
Barchester Green believes that when giving financial advice, they must ensure they will produce the best benefits for their clients. The company works on a commission or fee basis, depending on what is best for the client.
Ethical investment has taken off
It is a common assumption that ethical investments will underperform in comparison to normal investments and that compromises need to be made to make a return. This is something that Ditchfield disagrees with, pointing out that there is no clear evidence that just because a fund is ethically screened it would not perform as well.
Ditchfield suggests that people should be paying attention to Kames Ethical Equity as it is a fund that "ticks a lot of boxes" when it comes to ethical investment. He also mentions that the fund managers at Kames, as well as at other ethical funds such as Aberdeen and Ecclesiastical, have been in place for longer than the average fund manager tenure so they know their clients well.
When Barchester Green began, the ethical investment sector was very small, but in the time since it has increased, and it is now worth £11 billion. Ditchfield says that the growth is "not enormous but it has taken off a reasonable amount".
Like Jeremy Newbegin, of Ethical Partnership, and Julian Parrott, of Ethical Futures, before him, Ditchfield says there is "still a great deal of misunderstanding" when it comes to ethical investment in the UK. He says there is problems with information about ethical funds getting out there and says "the banks are quite obstructive".
Barchester Green wants to "encourage joined up thinking" when it comes to people looking at their financial options and considering their ethical values. Ditchfield says that if people do not think about where they are putting their money then "they wouldn't be investing ethically and potentially they are at odds with their own values".
Interesting group to work with
Ditchfield, who joined the company in 2003, has had an interesting career. He started working for Oxfam after leaving university before becoming a project manager helping to create micro-credit schemes in Leeds, Birmingham and London.
In 2000, he trained as an independent financial adviser with Ethical Money before moving onto working for a tax planning and investment company, until he joined Barchester Green.
He says that he thinks that people who work in the ethical financial worlds are a "more interesting group to work with".
Shunning the idea of fame, Ditchfield says that if he was stuck on a desert island he would want Austrian philosopher Ludwig Wittgenstein to be his company. Ditchfield, who studied politics and philosophy at university, said Wittgenstein would "give me an opportunity to return to my academic studies".

He is sure that ethical investment will not remain a niche area because of the impact it has on all sorts of aspects that are central to the world economy. He says in 10 years time, "ethical investment will become mainstream" to help deal with the issues of a growing population and the scarcity of resources.
If you would like to know more about ethical investment then contact Barchester Green or complete our form and we'll connect you with a specialist ethical adviser.
Previous interviewees include: