#GE2015: Most popular policies from Vote for Policies (Scotland)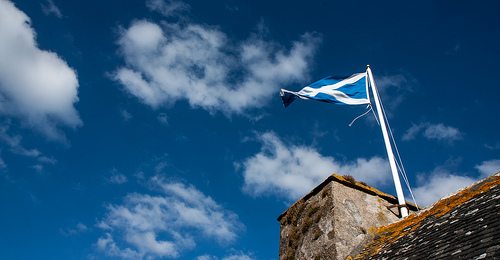 On Wednesday at 1800 we will publish the People's Manifesto 2015. This will be based on the hundreds of thousands of you who have used the Vote for Policies survey to find which party's policies most aligns your views and beliefs. To see 2010's People's Manifesto click here.
This is the state of play as of 2pm on Friday. Today we deal with the policy preferences across all policy areas in Scotland. Health/NHS, Education, Economy, Welfare, Democracy, the Environment, Crime, Immigration, Foreign Policy/Defence and Europe
Health/NHS, Scottish Green
1. Support a publicly owned and run NHS, free at the point of need, managed for the public good and not for profit.
2. Act on the evidence that a living wage is one of the most effective ways to improve mental and physical health.
3. Invest in preventative medicine, improving living conditions and tackling poverty to reduce the need for costly health care and hospitalisations.
4. Focus on local, front­line services to avoid trips and stays in remote centralised units.
5. Reject any attempts to privatise the health service for corporate profit including PFI contracts for new health facilities.
6. Support carers who play a vital role in people's lives, and continue to provide free social care funded by taxation and integrated with the NHS.
7. Make mental health a higher priority with resources to match and protect those suffering from mental health problems from discrimination.
8. Support dignity in dying. Permit capable adults with terminal illnesses to end their lives with dignity at a time of their choosing. Living wills can indicate future treatment choices.
Education, SNP
1. We are committed to free university education tuition. The SNP believes that educational opportunity should be based on the ability to learn, not the ability to pay. There will be no tuition fees for Scottish students.
2. Prioritise raising attainment and closing the attainment gap.  Invest £100m over four years on the Scottish Attainment Challenge to drive forward improvements on educational outcomes in Scotland's most disadvantaged communities.
3. [Separate point]: Raise educational attainment through putting in place an Attainment Advisor for each Local Authority, who will reach into every learning community in Scotland to build capacity in our schools.
4. Maintain 116,000 full­time equivalent college places and maximise the impact of colleges by ensuring a sharp focus on helping young people into jobs and the skills our economy needs to grow.
5. Support youth employment and increased job opportunities by increasing the number of Modern Apprenticeship starts year by year from 25,000 to 30,000 by 2020.
6. Build on our childcare commitment by ensuring that, by the end of the next parliament, all 3 and 4 year olds and all eligible 2 years olds will receive, not 16 hours, but 30 hours of free childcare each week.
7. We want all our children and young people to learn in good quality schools that are safe and fit for purpose. By March 2020, our Schools for the Future Programme will see in excess of 100 schools being built for over 60,000 pupils.
8. We are committed to reforming Higher Education governance. We will ensure that the governance of our universities is transparent, democratic and accountable.
Economy, Scottish Green
1. End austerity and restore the public sector, creating over 1 million jobs that pay at least a living wage, paid for by a new wealth tax on the top 1%, a Robin Hood tax on financial institutions, and the closure of tax loopholes.
2. Increase the minimum wage to a living wage so that it reaches £10 an hour by 2020.
3. Support small, locally owned business with preferential local business taxes.
4. End exploitative zero hours contracts.
5. Invest in a £70bn public programme of renewable generation and building insulation to create thousands of jobs across the UK.
6. Bring Scotland's railways back into public ownership and invest in public transport.
7. Regulate banks so that money is invested in local businesses and not the casino economy. The Government owned Royal Bank of Scotland could be turned into a network of local People's Banks for the benefit of communities.
8. Create more workplace democracy ­ by rolling back anti­trade union laws and developing rights for employees to cooperatively manage and own their companies.
Welfare, SNP
1. Continue to argue that responsibility for all benefits and tax credits should be devolved to the Scottish Parliament. As a starting point, all vetoes over changes to benefits in the draft clauses prepared by the UK Government should be removed.
2. The roll­out of Personal Independence Payments, which replace Disability Living Allowance, should be halted. It is expected that more than 100,000 disabled people will be at least £1,120 worse off per year – this cut shouldn't happen before disability benefits are devolved.
3. The roll­out of Universal Credit in Scotland should be halted to ensure the Scottish Parliament's ability to take a different approach on elements due to be devolved is not compromised.
4. The Basic State Pension and the new single tier pension should be protected by the triple lock for the whole of the next Parliament.
5. The Bedroom Tax should be scrapped – we will abolish it in Scotland when we have the powers to do so.
6. Appoint an independent advisor on poverty and inequality and a new poverty impact assessment will be developed to assess both Scottish and UK policy announcements.
Democracy, SNP
1. We welcome new powers over the voting age in Scotland and will ensure that 16 and 17 year olds can vote in 2016 and in all subsequent Scottish and local elections. We believe they should be able to vote in every election.
2. We will never take seats in the unelected House of Lords, which we believe is an affront to democracy. We believe it should be abolished and replaced with a democratic institution accountable to the electorate.
3. Ensure that the process of devolution currently being undertaken allows more powers to be devolved to councils and communities, in a way that transfers decision-making and real power.
4. We are committed to subsidiarity and local decision making and we will continue to work with the island authorities to devolve more powers to our islands.
5. We are devolving more powers to communities through the Community Empowerment (Scotland) Bill by increasing their ownership of land and buildings and strengthening their voices in local decision-making.
6. We are committed to being more open and accessible than ever before. We will continue to conduct regular Facebook Q&As and will hold more Cabinet meetings outside Edinburgh.
7. We are strongly opposed to any attempt by a future UK Government to repeal the Human Rights Act or to withdraw from the European Convention on Human Rights. To do so would require the consent of the Scottish Parliament and, given our longstanding opposition, we would invite the Scottish Parliament to refuse this.
8. Continue to support Scotland's Rural Parliament, which met for the first time in November 2014 and demonstrates the new participatory approach we want to take in engaging with rural communities.
Environment, Scottish Green
1. We need a transition to a jobs rich economy which respects the environment using our resources, technological skills and expertise to excel in the renewables industry and become the world centre for decommissioning the fossil fuel industry.
2. Support land reform to promote a better, fairer and more sustainable use of Scotland's lands.
3. Protect and restore Scotland's wildlife and biodiversity and oversee the recovery of long-term fish stocks.
4. Ban fracking and other unconventional gas operations.
5. Transform our energy monopoly by supporting decentralised renewable sources owned by communities and local authorities.
6. Invest in building insulation as a national infrastructure priority to tackle fuel poverty and create warm homes, schools and hospitals.
7. Ensure that the targets in the Climate Change (Scotland) Act 2009 are met as part of Scotland's fair contribution to international action to limit climate change.
8. Make it easier for people to recycle 70% of domestic waste by 2020 as a move towards a zero waste system.
Crime, Scottish Green
1. Combat the causes of crime including poverty, joblessness and inequality ­ fairer societies have less crime.
2. Establish Restorative Justice ­ offenders required to make amends to victims and communities.
3. Reduce crime with preventative measures ­ more community police and improved city design for safer streets and public spaces.
4. Treat drug addiction as a health problem rather than a crime.
5. Provide high quality youth centres and activities as an outlet for young people.
6. Use sentencing types proven to reduce re­offending more effectively than prisons e.g. community service.
7. Make Scotland's police more accountable to local communities and their needs.
8. Build on Scotland's successful Children's Hearing system for youth justice.
Immigration, Scottish Green
1. We believe Scotland should be a welcoming country where immigrants are celebrated as an asset to our economy and enriching for our culture.
2. In the medium to long term we must reduce the pressures that lead to involuntary migration: limited economic opportunities, war or political repression, climate change and environmental degradation.
3. Reject both an open borders approach and an arbitrary numerical cap on net migration.
4. Remove restrictions on foreign students.
5. Abolish the family migration rules that require a British citizen to have an income of at least £18,600 a year before their spouse can come to live in the UK and equally refuse to accept people just because they are rich.
6. Ensure that no prospective immigrant man, woman or child is held in costly detention centres unless there is a serious danger to public safety.
7. We will aim to ensure that UK immigration control takes place primarily at ports of entry so that no resident is required to carry proof of residence.
8. We will create an asylum system which treats people with dignity.
Foreign Policy/Defence, Scottish Green
1. A fair global agreement to tackle climate change is a foreign policy priority because of its central role in driving civil war and involuntary migration.
2. Scrap all nuclear weapons, including Trident, reskilling and redeploying workers to defend the strategically important northern seas from Faslane and Coulport.
3. Reduce military spending and reorient the armed forces away from the projection of power and towards defence and peace keeping.
4. Halt arms sales to countries involved in internal repression.
5. Promote fair trade and effective regulation of UK companies operating abroad.
6. Support democratisation of the UN, abolishing permanent seats on the Security Council.
7. Write off and write down unpayable debt, increasing the overseas aid budget from 0.7% to 1% of GDP.
Europe, SNP
1. We understand and support the case for reform but believe that this is best achieved from within the EU. The EU provides the best international framework within which Scotland can make economic and social gains.
2. We believe that for the UK to leave the EU, it should require not just a majority across the whole UK but a majority in each one of the four nations.
3. We believe that the best way for Scotland to be represented in the EU is as an independent nation, with our own seat at the top table. This will allow Scottish Governments to represent Scotland's interests in areas like fisheries, which have not been given sufficient priority by Westminster.
4. Develop a clear action plan for EU engagement. This will be focused on securing a strong and positive Scottish influence on key elements of EU policy which affect prosperity, fairness and sustainability in Scotland and developing strong partnerships with like­minded European partners to secure tangible benefit for Scotland.
You can still see which party's policies most matches your own views by using the Vote for Policies survey here, or see your local Vote for Policies results here.
To see the how parties are doing by policy across the country take a look here.
To see the newly released Guide to Sustainable Democracy, click here.
Photo: Barney Moss via Flickr
Further reading:
General election: attention given to sustainability in campaigns criticised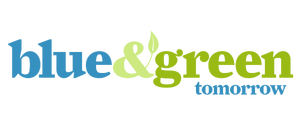 How Going Green Can Save A Company Money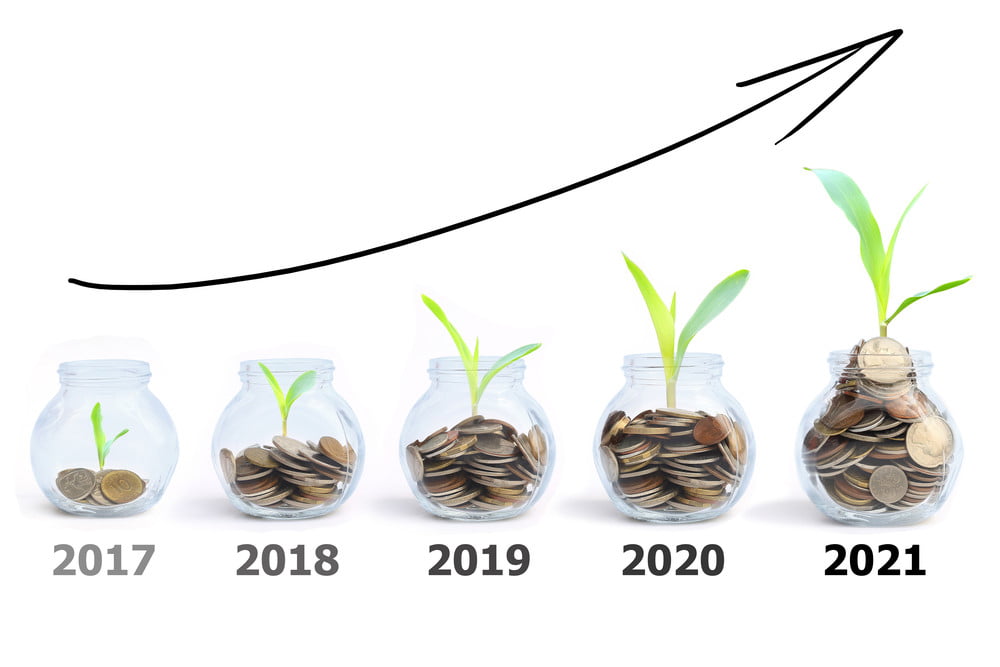 What is going green?
Going green means to live life in a way that is environmentally friendly for an entire population. It is the conservation of energy, water, and air. Going green means using products and resources that will not contaminate or pollute the air. It means being educated and well informed about the surroundings, and how to best protect them. It means recycling products that may not be biodegradable. Companies, as well as people, that adhere to going green can help to ensure a safer life for humanity.
The first step in going green
There are actually no step by step instructions for going green. The only requirement needed is making the decision to become environmentally conscious. It takes a caring attitude, and a willingness to make the change. It has been found that companies have improved their profit margins by going green. They have saved money on many of the frivolous things they they thought were a necessity. Besides saving money, companies are operating more efficiently than before going green. Companies have become aware of their ecological responsibility by pursuing the knowledge needed to make decisions that would change lifestyles and help sustain the earth's natural resources for present and future generations.
Making needed changes within the company
After making the decision to go green, there are several things that can be changed in the workplace. A good place to start would be conserving energy used by electrical appliances. First, turning off the computer will save over the long run. Just letting it sleep still uses energy overnight. Turn off all other appliances like coffee maker, or anything that plugs in. Pull the socket from the outlet to stop unnecessary energy loss. Appliances continue to use electricity although they are switched off, and not unplugged. Get in the habit of turning off the lights whenever you leave a room. Change to fluorescent light bulbs, and lighting throughout the building. Have any leaks sealed on the premises to avoid the escape of heat or air.
Reducing the common paper waste
Modern technologies and state of the art equipment, and tools have almost eliminated the use of paper in the office. Instead of sending out newsletters, brochures, written memos and reminders, you can now do all of these and more by technology while saving on the use of paper. Send out digital documents and emails to communicate with staff and other employees. By using this virtual bookkeeping technique, you will save a bundle on paper. When it is necessary to use paper for printing purposes or other services, choose the already recycled paper. It is smartly labeled and easy to find in any office supply store. It is called the Post Consumer Waste paper, or PCW paper. This will show that your company is dedicated to the preservation of natural resources. By using PCW paper, everyone helps to save the trees which provides and emits many important nutrients into the atmosphere.
Make money by spreading the word
Companies realize that consumers like to buy, or invest in whatever the latest trend may be. They also cater to companies that are doing great things for the quality of life of all people. People want to know that the companies that they cater to are doing their part for the environment and ecology. By going green, you can tell consumers of your experiences with helping them and communities be eco-friendly. This is a sound public relations technique to bring revenue to your brand. Boost the impact that your company makes on the environment. Go green, save and make money while essentially preserving what is normally taken for granted. The benefits of having a green company are enormous for consumers as well as the companies that engage in the process.
5 Easy Things You Can Do to Make Your Home More Sustainable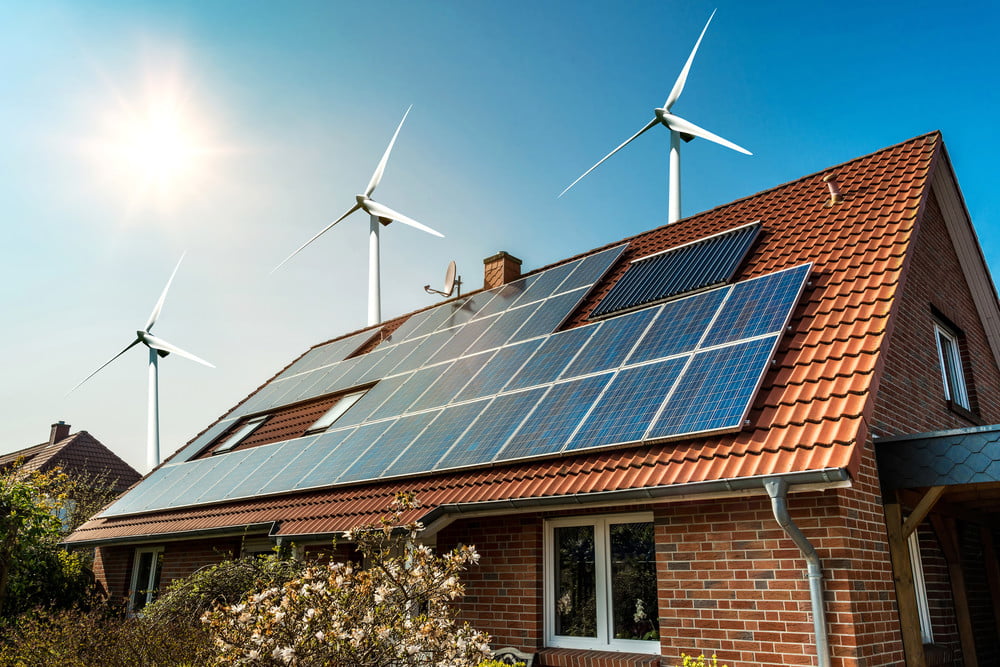 Increasing your home's energy efficiency is one of the smartest moves you can make as a homeowner. It will lower your bills, increase the resale value of your property, and help minimize our planet's fast-approaching climate crisis. While major home retrofits can seem daunting, there are plenty of quick and cost-effective ways to start reducing your carbon footprint today. Here are five easy projects to make your home more sustainable.
1. Weather stripping
If you're looking to make your home more energy efficient, an energy audit is a highly recommended first step. This will reveal where your home is lacking in regards to sustainability suggests the best plan of attack.
Some form of weather stripping is nearly always advised because it is so easy and inexpensive yet can yield such transformative results. The audit will provide information about air leaks which you can couple with your own knowledge of your home's ventilation needs to develop a strategic plan.
Make sure you choose the appropriate type of weather stripping for each location in your home. Areas that receive a lot of wear and tear, like popular doorways, are best served by slightly more expensive vinyl or metal options. Immobile cracks or infrequently opened windows can be treated with inexpensive foams or caulking. Depending on the age and quality of your home, the resulting energy savings can be as much as 20 percent.
2. Programmable thermostats
Programmable thermostats have tremendous potential to save money and minimize unnecessary energy usage. About 45 percent of a home's energy is earmarked for heating and cooling needs with a large fraction of that wasted on unoccupied spaces. Programmable thermostats can automatically lower the heat overnight or shut off the air conditioning when you go to work.
Every degree Fahrenheit you lower the thermostat equates to 1 percent less energy use, which amounts to considerable savings over the course of a year. When used correctly, programmable thermostats reduce heating and cooling bills by 10 to 30 percent. Of course, the same result can be achieved by manually adjusting your thermostats to coincide with your activities, just make sure you remember to do it!
3. Low-flow water hardware
With the current focus on carbon emissions and climate change, we typically equate environmental stability to lower energy use, but fresh water shortage is an equal threat. Installing low-flow hardware for toilets and showers, particularly in drought prone areas, is an inexpensive and easy way to cut water consumption by 50 percent and save as much as $145 per year.
Older toilets use up to 6 gallons of water per flush, the equivalent of an astounding 20.1 gallons per person each day. This makes them the biggest consumer of indoor water. New low-flow toilets are standardized at 1.6 gallons per flush and can save more than 20,000 gallons a year in a 4-member household.
Similarly, low-flow shower heads can decrease water consumption by 40 percent or more while also lowering water heating bills and reducing CO2 emissions. Unlike early versions, new low-flow models are equipped with excellent pressure technology so your shower will be no less satisfying.
4. Energy efficient light bulbs
An average household dedicates about 5 percent of its energy use to lighting, but this value is dropping thanks to new lighting technology. Incandescent bulbs are quickly becoming a thing of the past. These inefficient light sources give off 90 percent of their energy as heat which is not only impractical from a lighting standpoint, but also raises energy bills even further during hot weather.
New LED and compact fluorescent options are far more efficient and longer lasting. Though the upfront costs are higher, the long term environmental and financial benefits are well worth it. Energy efficient light bulbs use as much as 80 percent less energy than traditional incandescent and last 3 to 25 times longer producing savings of about $6 per year per bulb.
5. Installing solar panels
Adding solar panels may not be the easiest, or least expensive, sustainability upgrade for your home, but it will certainly have the greatest impact on both your energy bills and your environmental footprint. Installing solar panels can run about $15,000 – $20,000 upfront, though a number of government incentives are bringing these numbers down. Alternatively, panels can also be leased for a much lower initial investment.
Once operational, a solar system saves about $600 per year over the course of its 25 to 30-year lifespan, and this figure will grow as energy prices rise. Solar installations require little to no maintenance and increase the value of your home.
From an environmental standpoint, the average five-kilowatt residential system can reduce household CO2 emissions by 15,000 pounds every year. Using your solar system to power an electric vehicle is the ultimate sustainable solution serving to reduce total CO2 emissions by as much as 70%!
These days, being environmentally responsible is the hallmark of a good global citizen and it need not require major sacrifices in regards to your lifestyle or your wallet. In fact, increasing your home's sustainability is apt to make your residence more livable and save you money in the long run. The five projects listed here are just a few of the easy ways to reduce both your environmental footprint and your energy bills. So, give one or more of them a try; with a small budget and a little know-how, there is no reason you can't start today.