How Fairtrade is going further for the world's smallholder farmers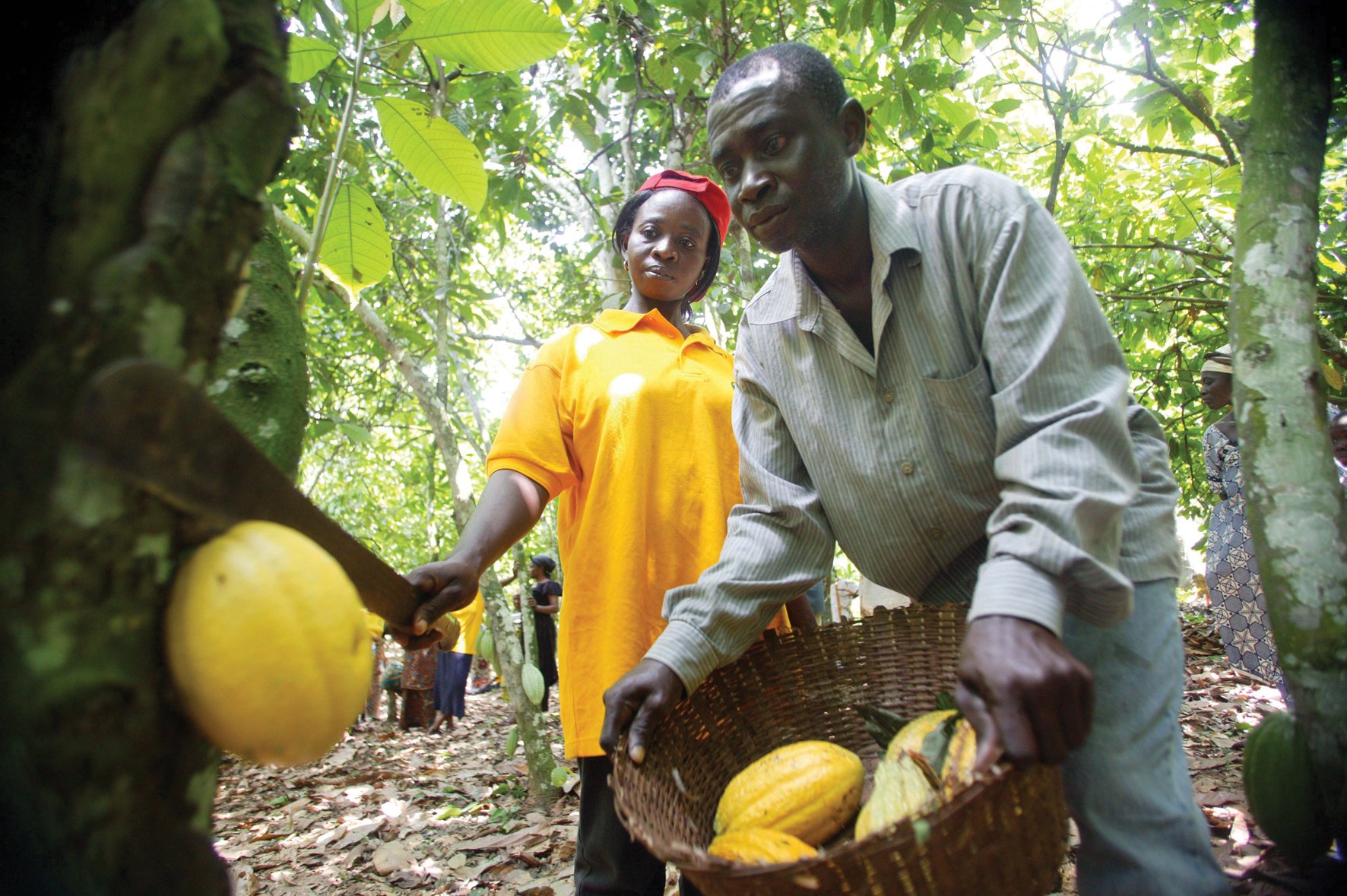 This Monday marked the start of Fairtrade Fortnight 2013 – the 17th in a series of annual celebrations of Fairtrade. Richard Anstead of the Fairtrade Foundation reflects on how the event looks to help drive change for farmers across the world.
This year we launched with the key message that we want people to 'go further' for Fairtrade and take a step for smallholder farmers. Smallholder farmers play a critical role in the agriculture industry, growing around 70% of the planet's food, but the scandal is the fact that farmers make up half of the world's hungriest people.
The Fairtrade Foundation is using Fairtrade Fortnight to help drive change for farmers and we are doing this is a number of ways.
Firstly, we are calling on governments to put the needs of smallholder farmers firmly on the policy agenda and to provide the platforms producers need to start to address some of the enormous challenges they face.
This June, the UK plays host to the G8 summit and over the next few weeks we are collecting a petition of 'mini marchers' which will be presented to David Cameron in May. By signing up to this petition you will be part of a growing number of people across the UK – almost 4,000 signatures were added in the last three days – who will be asking the prime minister to put farmers first and help empower farmers to receive a fair return for the work they do.
To sign up simply go to our website at http://step.fairtrade.org.uk/ where all will become clear!
Secondly, we are asking businesses to go further. This week we are gathering businesses together in London to present findings from our work that shows that helping smallholder farmers have an economically, socially and financially viable livelihood is not just good for the farmers but is also essential for businesses in the UK – they do, after all, grow 70% of the food we all depend on.
The final and critical step we can all take to bring about change, however, is for all of us as consumers to buy Fairtrade. This vital transaction is our way of showing the world that we want farmers and workers to get a fair deal for their role in growing the fantastic tasting coffee, tea, wine, cocoa, sugar and others crops that we are now able to buy as Fairtrade in the UK.
This has never been easier, with the choice of products and their availability growing all the time. The great news is that we are all doing this more and more. Sales reached a record £1.5 billion in 2012, growing 12% over the year – a staggering achievement, given the tough economic environment.
The UK is leading the way in Fairtrade and is the largest national market for Fairtrade sales. Through purchases of Fairtrade products in the UK and some 24 other countries the benefits of Fairtrade have reached over 1.2 million individuals directly and many more within their wider communities. Payments of Fairtrade premiums, the extra money paid to producer groups to spend on projects in their co-ops and communities, now totals over €60m a year.
To close this blog I wanted to share my experience from last November when I was fortunate enough to travel to the Africa Fairtrade Convention in Addis Ababa, Ethiopia. This was a great chance to hear how Fairtrade is helping make smallholder farmers lives better and how they, as part-owners of the international Fairtrade system, can take a leading role in making things better  – there is of course still a lot to do.
One of the sessions I joined was a meeting of coffee growers from Ethiopia, Kenya, Tanzania, Uganda, Rwanda and Malawi. They were sharing their experiences of the impact of climate change, how unseasonal frost, hail storms, increasing presence of new pests and lack of reliable access to water was impacting on their ability to make a living from growing coffee.
One of the farmers was Cyrus Karingo from the Rung'eto Farmers Co-operative Society in Kenya, situated on the slopes of Mount Kenya. As a result of their Fairtrade sales, and through work with other partners, they have been able to start work on a number of projects to counter climate change and address other issues. They include improving the quality of their coffee, improving yields through the application of manure and training farmers on how to conserve their soil and water.
This is just the start, though. Cyrus wants to do more and if we all take a step and buy more Fairtrade products in the UK then Cyrus and others will be able to take another step forward, too!
For the 3,700 members of Rung'eto, this could mean adding further value to their coffee by selling it more directly to local Kenyan markets for higher prices, allowing them to retain much more of the value chain.
Cyrus is confident they can make this happen. They have a good track record that includes winning an award from the Ministry of Co-operative Development and the Coffee Board of Kenya in recognition of their good work carried out by Rung'eto.
Kenya is the latest country where you can buy Fairtrade products – chocolate and coffee brands are already on sale in Nairobi and tea will soon join them. People in Kenya, as in the UK, want their purchases to make a difference and want to take steps throughout the year to go further for smallholder farmers.
Richard Anstead is head of product management at the Fairtrade Foundation.
Further reading:
Fairtrade sales surpassed £1.5bn in 2012, as Fairtrade Fortnight begins
Ethical consumerism's long journey to the mainstream
Ethical consumer market grows to £47bn despite recession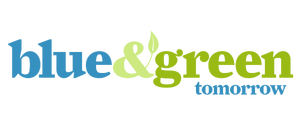 How to Build An Eco-Friendly Home Pool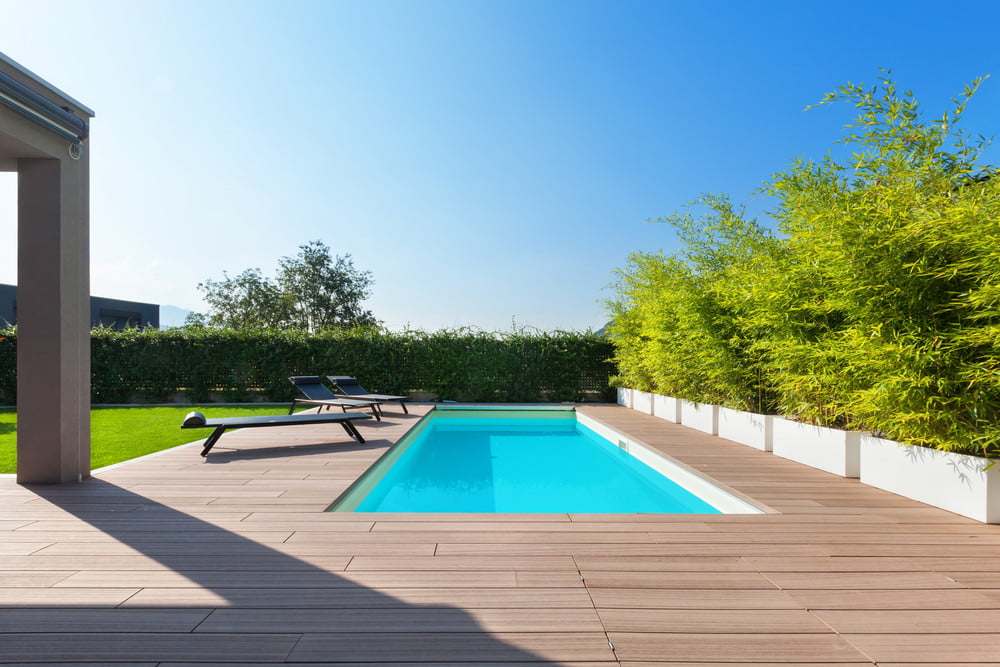 Swimming pools are undoubtedly one of the most luxurious features that any home can have. But environmentally-conscious homeowners who are interested in having a pool installed may feel that the potential issues surrounding wasted water, chemical use and energy utilized in heating the water makes having a home swimming pool difficult to justify.
But there is good news, because modern technologies are helping to make pools far less environmentally harmful than ever before. If you are interested in having a pool built but you want to make sure that it is as eco-friendly as possible, you can follow the advice below. From natural pools to solar panel heating systems, there are many steps that you can take.
Choose a natural pool to go chemical free
For those homeowners interested in an eco-friendly pool, the first thing to consider is a natural pool. Natural swimming pools utilise reed bed technology or moss-filtration to naturally filter out dirt from the water. These can be combined with eco-pumps to allow you to have a pool that is completely free from chemicals.
Not only are traditional pool chemicals potentially harmful to the skin, they also mean that you can contaminate the area around the pool if chemical-filled water leaks or is splashed around. This can be bad for your garden and the environment general.
It will be necessary to work with an expert pool builder to ensure that you have the expertise to get your natural pool installed properly. But the results with definitely be worth the effort and planning that you have to put in.
Avoid concrete if possible
The vast majority of home pools are built using concrete but this is far from ideal in terms of an eco-friendly pool for a large number of reasons. Concrete pools are typically built and then lined to stop keep out any bacteria. This is theoretically fine, except that concrete is porous and the lining can be liable to erode or break which can allow bacteria to enter the pool.
It is much better to use a non-porous material such as fibreglass or carbon ceramic composite for your pool. Typically, these swimming pools are supplied in a one-piece shell rather than having to be built from scratch, ensuring a bacteria-free environment. These non-porous materials make it impossible for the water to become contaminated through bacteria seeping into the pool by osmosis.
The further problem that can arise from having a concrete pool is that once this bacteria begins to get into the pool it can be more difficult for a natural filtration system to be effective. This can lead to you having to resort to using chemicals to get the pool clean.
Add solar panels
It is surprising how many will go to extreme lengths to ensure that their pool is as eco-friendly as possible in terms of building and maintaining it but then fall down on something extremely obvious. No matter what steps you take with the rest of your pool, it won't really be worth the hassle if you are going to be conventionally heating your pool up, using serious amounts of energy to do so.
Thankfully there are plenty of steps you can take to ensure that your pool is heated to a pleasant temperature while causing minimal damage to the environment. Firstly, gathering energy using solar panels has become a very popular way to reduce consumption of electricity as well as decreasing utility bills. Many businesses offer solar panels specifically for swimming pools.
Additionally, installing an energy efficient heat pump or boiler to work in conjunction with your solar panels can be hugely beneficial.
Cover it!
Finally, it is worth remembering that there are many benefits to investing in a pool cover. When you cover your pool you increase its heat retention which stops you from having to power a pump or boiler to keep it warm. This works in conjunction with the solar panels and eco-friendly heating system that you have already had installed.
Additionally, you cover helps to keep out dirt and other detritus that can enter the pool, bringing in bacteria. Anything that you can do to keep bacteria out will be helpful in terms of keeping it clean.
4 Ways To Get a Green House in 2018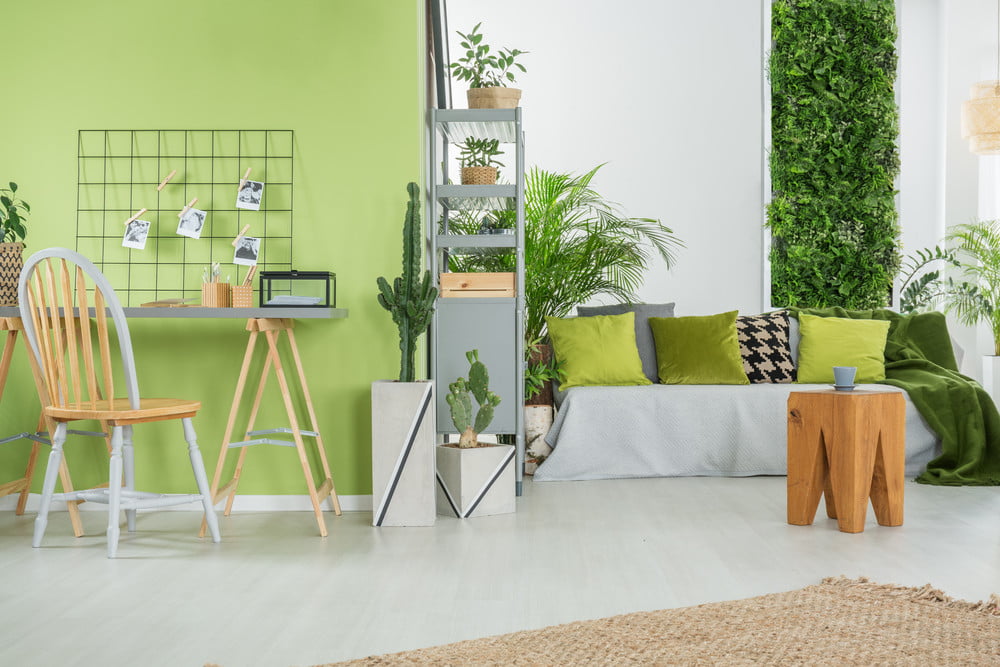 Demand for green houses is surging. In 2020, almost 20% of all homes on the market will be green.
If you would like to buy a green home, this is a great time to look into it. Prices are still pretty low and there are a lot more financing options available than there were right after the recession.
If you're thinking about buying a house, now could be a very good time to make the move! A number of factors in the housing market right now mean that you might be able to afford your dream home. Although in many parts of the country house prices are still rising, if you do your research and plan wisely, there are lots of good schemes to help you get your foot on the property ladder, or trade up to the house you've always wanted.
Interest Rates and Stamp Duty
Although the Bank of England raised interest rates by 0.25% recently, they remain very low, which is good news if you're thinking of taking out a mortgage. However, rates may not stay low and it's predicted that there'll be a further rate rise during 2018, so don't wait too long. Another factor that's going to help first time buyers in particular is the Chancellor's decision to abolish stamp duty for first timers purchasing properties for under £300,000.
Different options
For many people looking to buy a green home, raising a deposit of between 5% and 20% may not be a realistic option, in which case there are a growing number of schemes to help. Increasingly popular are shared ownership schemes, through which the buyer pays a percentage of the full value of the property (typically between 25% and 75%) and the local council or a housing association pays the rest, and takes part ownership. This is suitable for buyers who may struggle to meet the up-front costs of buying outright. There will often be a service charge or management fees to pay in addition to the mortgage. The Government's Help To Buy scheme is a good place to start looking if you're interested in this option. This scheme is now available to people looking to buy green homes too.
ISA Options
If you're still saving for a deposit, another scheme is the Help to Buy ISA. You can get a 25% boost to your savings on amounts up to £200 per month with this scheme. It's only open to first time buyers and you can claim a maximum of £3000.
Other costs
Green home buyers are going to run into a number of other ancillary costs, most of which are common to other homebuyers.
When calculating how much you can afford, it's vitally important to remember that buying a house comes with a whole host of other costs. Depending on the cost of the property that you're buying, you may have to pay stamp duty of anywhere between 1% and 5%. There'll be estate agents fee if you're also selling a property, although there are a wide range of online estate agents operating such as Purple Bricks or Right Move that have lower fees than traditional high street companies. Conveyancing costs to a solicitor can add another £1000-£3000 and you may need to take out life insurance and hire a moving firm.
There are other initial costs such as, fixing parts of the home that aren't upto your taste. Getting new furniture to fill up all the new-found space in your new home. If you are moving away from the city, you need to consider the cost of transportation as well, as it can take up quite a lot over time. Take your time, do your homework and shop around and soon you could be getting the keys to your perfect home.
I hope this article was useful for you to learn more about the basics that you need to be aware of before you start the process of buying your first home. If you have any doubts with regards to this, let us know through the comments and we will be glad to help you out. If you have any suggestions regarding how we can improve the article, let us know them through the comments as well for us to improve.
Do you have any other reservations against buying your first home? Do you see your house as an asset or a liability? Do you think it is important for everyone to get themselves a new home? Let us know through the comments.