The budget speech we want to see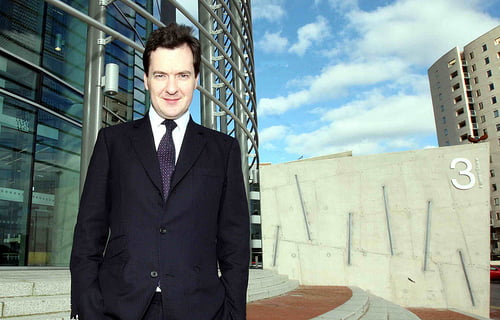 The budget takes place this Wednesday. Faced with the loss of the UK's AAA rating and the inexorably rising public debt, the chancellor will feel his hands are tied and tens of billions of pounds worth of further cuts need to be proposed. This is the speech we want to see.
Mr deputy speaker, this budget secures sustainable growth.
There is no other road to a genuinely sustainable long-term recovery.
The three areas that are most important in that sustainable development are energy, transport and communication. Climate change is real. The scientific consensus is overwhelming. More broadly to climate change, rising pollution and wasteful resource use represent clear and present dangers to our children's future.
Stability and certainty are the foundations for business investment. Relying on volatile energy prices and imports does not provide that foundation.
The United Kingdom can lead the world in tidal, wave and wind energy – we are an island with some of the greatest tidal ranges in the world, and are surrounded by waves. Our offshore potential, if properly exploited, could make us a net exporter of energy and guarantee our energy security for future generations.
If we follow the example of Denmark and aim to become 100% renewable in our energy supply, our air will be cleaner, people healthier, energy prices less volatile, long-term domestic bills lower, our energy intensive industry massively more competitive and we will create a valuable export industry. The UK should be seen as a beacon for renewable energy, in these areas, globally.
Today I am setting up a £2 billion fund to support university places and postgraduate research and development in the area of clean technology, with the objective to create spin-out enterprises and valuable IP. This will be distributed in such a way as to strengthen existing centres but also to establish new centres of excellence across the UK.
Funds will be awarded in a transparent, public competition between universities, led by leading academics, investors, entrepreneurs and current developers.
The fund will also establish bursaries for those wishing to study practical courses, such as engineering, agriculture, and in other areas of sustainability.
Innovation equals growth. Sustainable jobs are largely created in SMEs.
But I will go further. While investing in other countries' renewable capacity creates valuable returns for UK investors, we need to build domestic capacity. We must encourage private investment in this critical space. I am doubling the limits on money raised for Enterprise Investment Scheme and Venture Capital Trust allowances for companies that develop domestic renewable energy projects.
I am also setting up a £6 billion clean innovation fund to match pound-for-pound, investment in domestic clean technology and renewable innovations. This new fund will be added to the current £3 billion, already allocated to the Green Investment Bank.
But making energy generation stable and cleaner is not the only lever we have. We can also look to reduce energy consumption. On average, it would cost £250 to loft insulate a typical home in the UK. We have 26m homes. It would cost roughly £6.5 billion to insulate every home in the UK. This cost led to the timid decision to launch the Green Deal.
The Green Deal is overly complex and ineffective, with a tiny take up. Today we are making £1 billion available to fund the insulation of the poorest households in the UK. Those facing the harshest fuel poverty will see their bills fall and when coupled with future energy certainty will be able to plan and budget accordingly.
We will also be providing additional funding to further education and technology colleges to ensure we have the right number of appropriately skilled assessors and insulators.
Transport represents a fifth of our emissions.
We must reduce road traffic if we are to create a sustainable future. Building ever more roads has proven to be an ineffective way to cut traffic. Raising road taxes has become politically unacceptable and represents a regressive tax on the poorest who live in the most isolated areas. While we will look at ways of reintroducing the accelerator in a more acceptable form, we need a credible alternative today. Road charging simply moves cars around the system, often off safer roads onto narrow country rat runs. Road freight clogs up the system further.
More domestic airport capacity is both economically and environmentally unsound. A third runway at Heathrow is unnecessary if we move domestic capacity out of the skies. The UK has the 18th largest railway network in the world but the sixth largest economy. We have the busiest railways in Europe by a long margin.
Crowded skies. Crowded roads. Crowded railways. Grinding our recovery to a halt.
In 2009, the Association of Train Operating Companies identified 14 commercially viable schemes to connect communities of 15,000 or more people with 40 new stations and new lines. The cost of all these schemes was £612m. I am making this money available for the schemes to progress.
But we can go further. Today I am launching a Royal Commission on UK Rail Strategy. Led by a leading academic it will investigate reversing those Beeching cuts that are reversible, reopening stations to serve more communities – especially those with no rail connections, deploying light rail over a wider area connecting with mainline hubs.
We will press forward with High Speed Two.
We will go even further. The commissions will investigate the economic case for renationalisation or mutualisation of Network Rail and the Train Operating Companies – a case which is overwhelmingly supported by British people and which has been ignored by politicians for too long.
But simply moving more people around more efficiently the country is a 20th century economic model. We can create more capacity on roads and rail, and faster travel times for those who have to travel, if we encourage more people to use technology to communicate.
Technology means more and more people can homework, video and teleconference.  Twenty-four per cent of households still do not have broadband access and superfast broadband is far from universal. We are making £2 billion available initially to roll out superfast broadband through fibre and wireless technologies.
Again, this will be awarded to those telecoms operators who develop the most compelling and cost effective solution to reach as many people in the UK with superfast broadband, paying particular attention to those communities not currently enjoying broadband.
We also have a housing shortage, which will only grow over the next few decades. We are creating a £3 billion fund, which local authorities can compete for  to create new ecotowns. We must protect the greenbelt and resist urban sprawl, so urban areas currently with lower than average population density, some population growth and proximity to national rail networks that are outside the south east will be given priority.
This is an opportunity for the regions to secure much needed investment and infrastructure. I encourage local authorities, construction firms, local communities and renewable energy companies to collaborate to win these funds, with the most imaginative proposals.
We are committing to £15 billion of stimulus activity borrowed at the lowest interest rates in nearly two centuries.
But we must pay for this and keep our deficit and debt under control.
It is unacceptable that we spend scarce resources on technology to defend us against the last century's cold war threat, a nuclear war, rather than investing that money on defending us against a 21st century threat, climate change.
Our conventional forces will be strengthened while we have made the difficult decision to not renew a submarine-based nuclear deterrent, Trident, to free up in excess of £100 billion. This will allow us to fund clean technology growth, improve our transport infrastructure and insulate millions of homes and we will be targeting those in greatest fuel poverty in the first instance.
We will also explore the implementation of a Pollution Added Tax, which means those who pollute will pay the full cost of their activity. For too long, businesses have been allowed to externalise the real costs of their pollution, while internalising any profits, such pollution causes.
It is estimated that air pollution alone costs £9-19 billion a year and we will look at the most effective way to recover most if not all of that damage. Direct environmental effects such as the dumping of waste into rivers, will be charged to business through exemplary damages that cover the full cost of a clean-up.
But we will go further. We are keen to create a competitive economy. Upon the implementation of the Pollution Added Tax, we will also introduce a graded corporate tax, with the lowest rate at 10% for the least polluting industries.
Proposal on both measures will be put forward during the next 12 months.
This will be a further incentive for clean technology and disincentive for those who pollute the air, the lands and seas.
This is a budget, which will provide long-term stability and certainty. It will ensure that hard-pressed families see align energy bills over time and our most energy intensive industries can compete on the global stage; it will build a valuable world class export sector.
Our policies on transport will get our economy moving and our policies on communication will ensure all of our communities are connected.
It is time for the United Kingdom to take its place as a 21st century economy, facing 21st century challenges, rather reliving the past glories of a bygone age and fighting the battles of the last century.
I commend this budget to the house.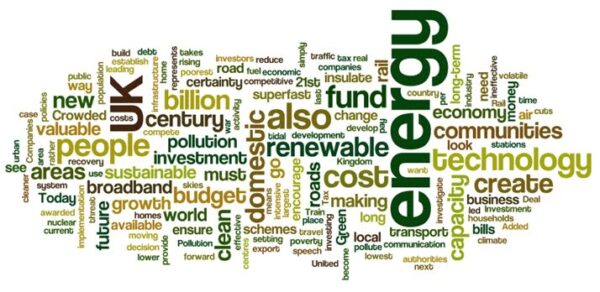 Further reading:
George Osborne is 'seriously misinformed' on sustainable business, says Al Gore
Osborne's championing of HS2 proves his ideological objection to renewables
The four horsemen of the climate apocalypse
We need a credible green innovation growth strategy
The autumn statement fails to recognise our planet is hurting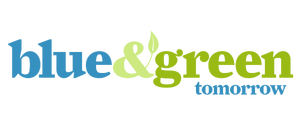 How Going Green Can Save A Company Money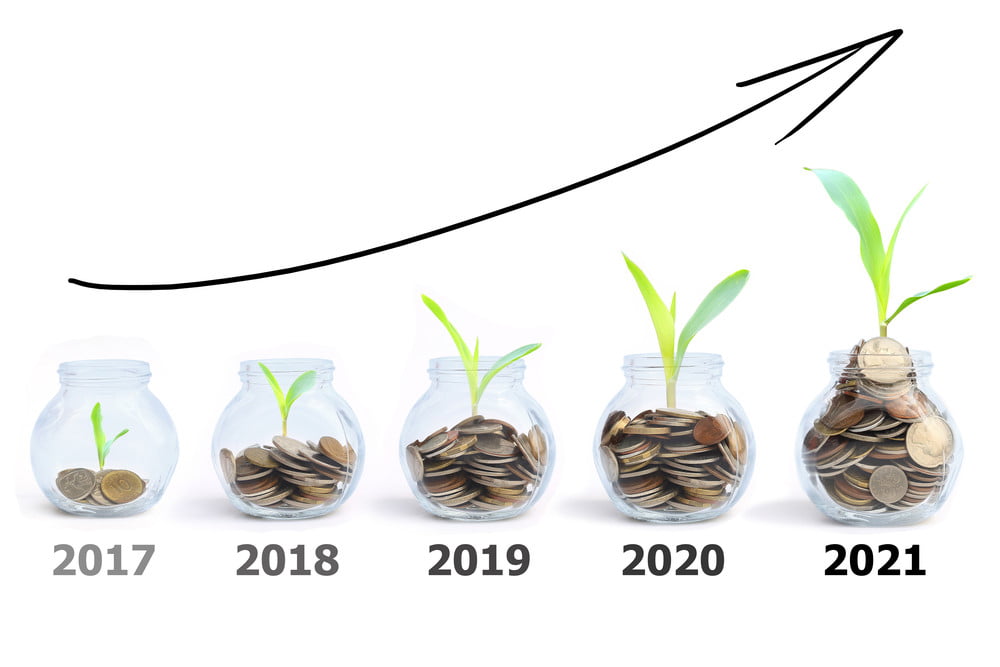 What is going green?
Going green means to live life in a way that is environmentally friendly for an entire population. It is the conservation of energy, water, and air. Going green means using products and resources that will not contaminate or pollute the air. It means being educated and well informed about the surroundings, and how to best protect them. It means recycling products that may not be biodegradable. Companies, as well as people, that adhere to going green can help to ensure a safer life for humanity.
The first step in going green
There are actually no step by step instructions for going green. The only requirement needed is making the decision to become environmentally conscious. It takes a caring attitude, and a willingness to make the change. It has been found that companies have improved their profit margins by going green. They have saved money on many of the frivolous things they they thought were a necessity. Besides saving money, companies are operating more efficiently than before going green. Companies have become aware of their ecological responsibility by pursuing the knowledge needed to make decisions that would change lifestyles and help sustain the earth's natural resources for present and future generations.
Making needed changes within the company
After making the decision to go green, there are several things that can be changed in the workplace. A good place to start would be conserving energy used by electrical appliances. First, turning off the computer will save over the long run. Just letting it sleep still uses energy overnight. Turn off all other appliances like coffee maker, or anything that plugs in. Pull the socket from the outlet to stop unnecessary energy loss. Appliances continue to use electricity although they are switched off, and not unplugged. Get in the habit of turning off the lights whenever you leave a room. Change to fluorescent light bulbs, and lighting throughout the building. Have any leaks sealed on the premises to avoid the escape of heat or air.
Reducing the common paper waste
Modern technologies and state of the art equipment, and tools have almost eliminated the use of paper in the office. Instead of sending out newsletters, brochures, written memos and reminders, you can now do all of these and more by technology while saving on the use of paper. Send out digital documents and emails to communicate with staff and other employees. By using this virtual bookkeeping technique, you will save a bundle on paper. When it is necessary to use paper for printing purposes or other services, choose the already recycled paper. It is smartly labeled and easy to find in any office supply store. It is called the Post Consumer Waste paper, or PCW paper. This will show that your company is dedicated to the preservation of natural resources. By using PCW paper, everyone helps to save the trees which provides and emits many important nutrients into the atmosphere.
Make money by spreading the word
Companies realize that consumers like to buy, or invest in whatever the latest trend may be. They also cater to companies that are doing great things for the quality of life of all people. People want to know that the companies that they cater to are doing their part for the environment and ecology. By going green, you can tell consumers of your experiences with helping them and communities be eco-friendly. This is a sound public relations technique to bring revenue to your brand. Boost the impact that your company makes on the environment. Go green, save and make money while essentially preserving what is normally taken for granted. The benefits of having a green company are enormous for consumers as well as the companies that engage in the process.
5 Easy Things You Can Do to Make Your Home More Sustainable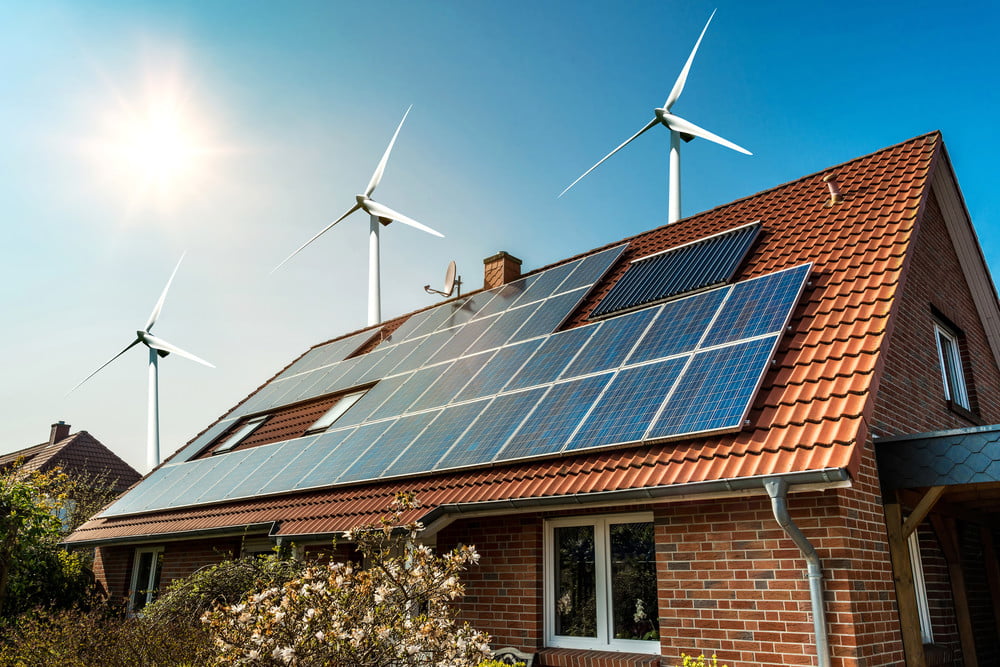 Increasing your home's energy efficiency is one of the smartest moves you can make as a homeowner. It will lower your bills, increase the resale value of your property, and help minimize our planet's fast-approaching climate crisis. While major home retrofits can seem daunting, there are plenty of quick and cost-effective ways to start reducing your carbon footprint today. Here are five easy projects to make your home more sustainable.
1. Weather stripping
If you're looking to make your home more energy efficient, an energy audit is a highly recommended first step. This will reveal where your home is lacking in regards to sustainability suggests the best plan of attack.
Some form of weather stripping is nearly always advised because it is so easy and inexpensive yet can yield such transformative results. The audit will provide information about air leaks which you can couple with your own knowledge of your home's ventilation needs to develop a strategic plan.
Make sure you choose the appropriate type of weather stripping for each location in your home. Areas that receive a lot of wear and tear, like popular doorways, are best served by slightly more expensive vinyl or metal options. Immobile cracks or infrequently opened windows can be treated with inexpensive foams or caulking. Depending on the age and quality of your home, the resulting energy savings can be as much as 20 percent.
2. Programmable thermostats
Programmable thermostats have tremendous potential to save money and minimize unnecessary energy usage. About 45 percent of a home's energy is earmarked for heating and cooling needs with a large fraction of that wasted on unoccupied spaces. Programmable thermostats can automatically lower the heat overnight or shut off the air conditioning when you go to work.
Every degree Fahrenheit you lower the thermostat equates to 1 percent less energy use, which amounts to considerable savings over the course of a year. When used correctly, programmable thermostats reduce heating and cooling bills by 10 to 30 percent. Of course, the same result can be achieved by manually adjusting your thermostats to coincide with your activities, just make sure you remember to do it!
3. Low-flow water hardware
With the current focus on carbon emissions and climate change, we typically equate environmental stability to lower energy use, but fresh water shortage is an equal threat. Installing low-flow hardware for toilets and showers, particularly in drought prone areas, is an inexpensive and easy way to cut water consumption by 50 percent and save as much as $145 per year.
Older toilets use up to 6 gallons of water per flush, the equivalent of an astounding 20.1 gallons per person each day. This makes them the biggest consumer of indoor water. New low-flow toilets are standardized at 1.6 gallons per flush and can save more than 20,000 gallons a year in a 4-member household.
Similarly, low-flow shower heads can decrease water consumption by 40 percent or more while also lowering water heating bills and reducing CO2 emissions. Unlike early versions, new low-flow models are equipped with excellent pressure technology so your shower will be no less satisfying.
4. Energy efficient light bulbs
An average household dedicates about 5 percent of its energy use to lighting, but this value is dropping thanks to new lighting technology. Incandescent bulbs are quickly becoming a thing of the past. These inefficient light sources give off 90 percent of their energy as heat which is not only impractical from a lighting standpoint, but also raises energy bills even further during hot weather.
New LED and compact fluorescent options are far more efficient and longer lasting. Though the upfront costs are higher, the long term environmental and financial benefits are well worth it. Energy efficient light bulbs use as much as 80 percent less energy than traditional incandescent and last 3 to 25 times longer producing savings of about $6 per year per bulb.
5. Installing solar panels
Adding solar panels may not be the easiest, or least expensive, sustainability upgrade for your home, but it will certainly have the greatest impact on both your energy bills and your environmental footprint. Installing solar panels can run about $15,000 – $20,000 upfront, though a number of government incentives are bringing these numbers down. Alternatively, panels can also be leased for a much lower initial investment.
Once operational, a solar system saves about $600 per year over the course of its 25 to 30-year lifespan, and this figure will grow as energy prices rise. Solar installations require little to no maintenance and increase the value of your home.
From an environmental standpoint, the average five-kilowatt residential system can reduce household CO2 emissions by 15,000 pounds every year. Using your solar system to power an electric vehicle is the ultimate sustainable solution serving to reduce total CO2 emissions by as much as 70%!
These days, being environmentally responsible is the hallmark of a good global citizen and it need not require major sacrifices in regards to your lifestyle or your wallet. In fact, increasing your home's sustainability is apt to make your residence more livable and save you money in the long run. The five projects listed here are just a few of the easy ways to reduce both your environmental footprint and your energy bills. So, give one or more of them a try; with a small budget and a little know-how, there is no reason you can't start today.