Tidal Lagoon Swansea Bay: the mastering of the tide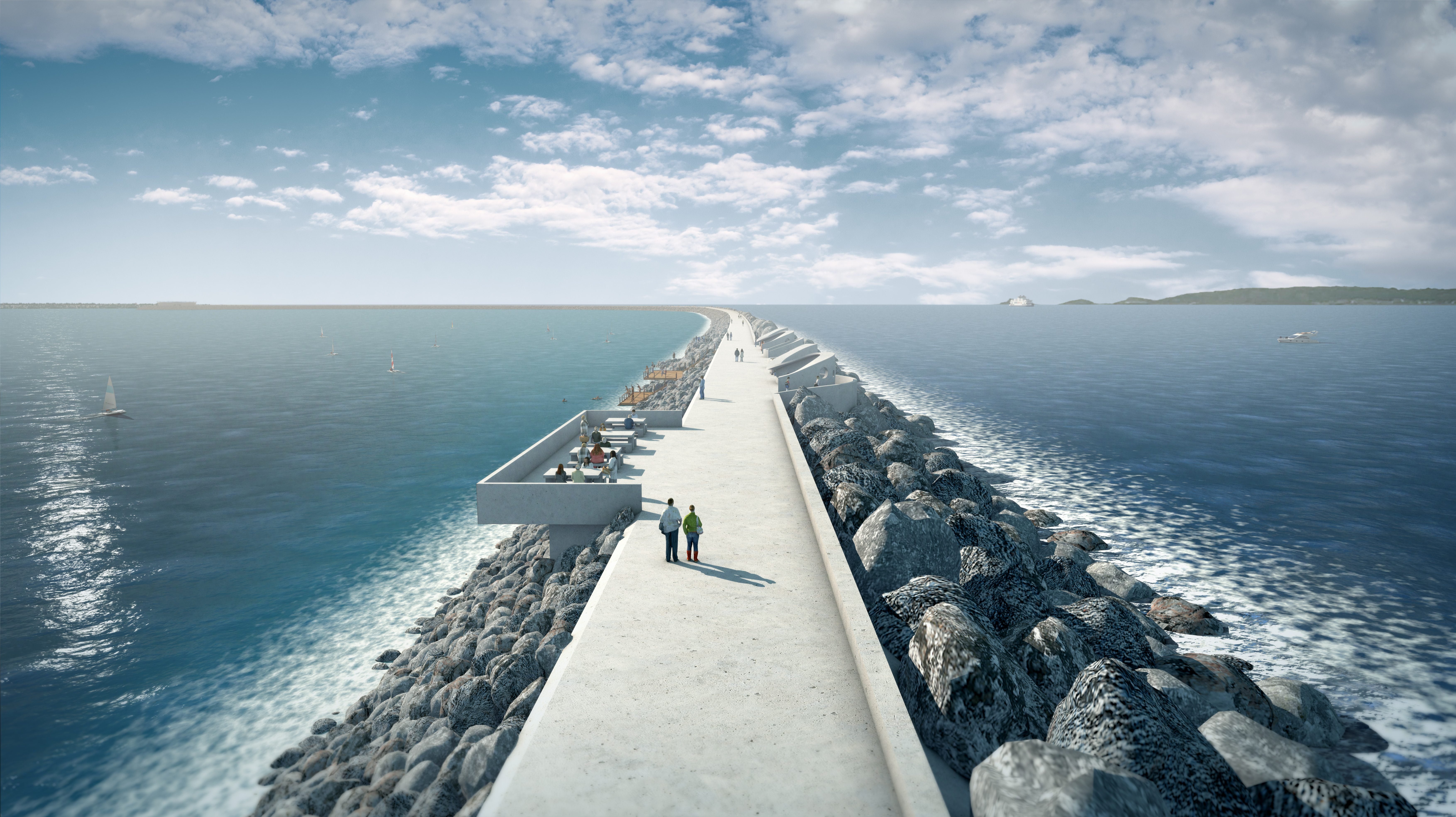 Utterly predictable and with huge potential, could tidal lagoons provide the impetus that UK marine renewables need to thrive?
This article originally appeared in Blue & Green Tomorrow's Guide to Sustainable Clean Energy 2014.
At Swansea Bay, there are sandy beaches, surfers and dog walkers. Sometimes, porpoises glide through the surf. Once, there were oysters. In a former life, the bay was the hub of a booming Victorian-era oyster fishing industry, but the molluscs were fished until there were no more.
But most of all, there is the tide. Swansea Bay has one of the highest tidal ranges in the world, with a maximum range of around 10 metres. It is why the bay, sitting on the upper reaches of the Bristol Channel, has been chosen as the site of an unprecedented renewable energy development.
The £850m Swansea Bay Tidal Lagoon, now in a phase of public examination, will be the world's first tidal lagoon power plant. These plants are quite simply a manmade enclosure of the sea. In Swansea's case, a six-mile horseshoe shaped sea wall will enclose 11.5 sq km of water, between the estuaries of the river Tawe and the river Neath.
One section of the wall will house submerged hydroturbines. As the tide comes in, the lagoon fills, and releases the water through the turbines, which turn and generate electricity. As the tide starts to ebb, the lagoon is emptied, again driving the turbines.  The lagoon would predictably produce power in four periods each day, totalling 14 hours of generation in every 24.
Swansea Bay is expected to generate 495 gigawatt hours (GWh) of clean, green electricity for every year of its 120-year lifetime. That is enough for 155,000 homes – or about 11% of Wales' domestic use.
Tidal Lagoon Power Limited, the firm hoping to bring this pioneering technology into the world, hopes to follow Swansea Bay with five more full-scale tidal power plants on Britain's coasts within the next decade. 
The firm believes this new wave of renewables could meet 5-10% of the entire country's electricity demand at a relatively low cost.
A recent report from Pӧyry Management Consulting concluded that a series of three lagoons, including Swansea, would have a weighted average contract for difference strike price of £111 per megawatt hour (MWh). This compares to the £155 per MWh currently offered to offshore wind projects.
However, as development director Eva Bishop explains, the potential advantages don't end there. "One of the fundamental advantages is that there is no guesswork. We know that the tides are going to happen. You don't need the sun to shine or the wind to blow", she says.
"Although it's not baseload, it is an entirely predictable, reliable supply – so the National Grid can take that into account."
The technology is reliable, too. Though the method is new, the component parts are all proven. "The wall has been used in construction around the world, the hydroturbines have been in use for decades. As far as investors or the general public are concerned, it is lower risk than some other technologies", Bishop adds.
Then there is the speed of construction. If all goes well in the examination stage, Tidal Lagoon Power hopes that the Swansea Bay plant will be operational by 2018. With five more penciled in within a decade, the speed of delivery for such a large-scale renewable project is remarkable. Most of the fleet could be completed before any new nuclear plant powers a single lightbulb. 
But it is with Tidal Lagoon Power's plans for Swansea that, Bishop says, it gets exciting: "The Swansea Bay lagoon will be much more than a power plant. We're going to provide a unique amenity to the people of Swansea Bay. For starters, they'll be able to walk, run and cycle around the seawall and participate in water sports in the lagoon. We'll be building a visitor centre and hosting international sporting and cultural events, attracting 100,000 tourists per year." 
It's been suggested the lagoon could provide a huge boost to the local economy in an area hit hard by the recession. 
An independent report from the Cardiff Business School estimates that the project will directly invest close to £300m of regional spending spread over its three-year development period, while creating the equivalent of around 1,850 full-time jobs.
An education programme is also already underway, engaging with students from primary school to university, hoping to build a passion for their seafront and inspire new renewable energy enthusiasts.
Of course there are concerns, as well there would be when a company wishes to build a six-mile wall in the sea. Though consultation work reveals that the project has over 85% of local support, some fear the environmental impact. Construction is subject to an extensive environmental assessment, and must accommodate the surfers and the porpoises.
The project has the blessing of numerous environmental groups, however, including Friends of the Earth Cymru and the RSPB. Bishop hopes that, through partnerships with various organisations, including Swansea University, the lagoon can make a positive contribution to the bay's ecology.
The oysters may even be returning, symbolically – the offshore visitor centre will take the form of a 3,500 sq metre shell – and perhaps literally. Almost a century after they disappeared, plans are afoot to reintroduce the missing moluscs. 
"We hope that in time the wall will be used as an artificial reef structure. We hope to see colonisation of the marine wall structure, as a rocky habitat which could support various species", Bishop adds. 
There is a way to go yet. There are assessments to pass, a minority of locals yet to convince, and the small matter of building the thing. But if Swansea Bay can achieve each of its ambitious aims and generate growth, jobs, biodiversity and local pride alongside limitless clean energy, its impact could be huge.
"I think tidal lagoons have an enormous role to play in transforming the public perception of what renewable energy can achieve", Bishop says. 
"When you deliver renewable energy at scale, with reliability, low costs and a positive local impact and with the ability to supply up to 10% of the UK's electricity, you start to show that we do have the capacity to deliver on our low-carbon goals. 
"We want to make renewable energy an accepted technology and an accepted option. I think that tidal lagoons certainly have the ability to do that."
Photos: Tidal Lagoon Power  
Take our 2014 reader survey and you could win an iPad, Kindle or donation to a charity of your choice.

Further reading:
Tidal lagoon renewable energy plants could add £27bn to UK economy
Good Energy invests in Swansea Bay Tidal Lagoon
Swansea Bay Tidal Lagoon plans accepted for consideration
Renewable energy accounted for 15% of UK electricity in 2013
The Guide to Sustainable Clean Energy 2014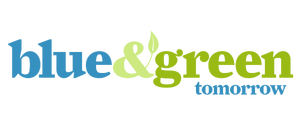 Report: Green, Ethical and Socially Responsible Finance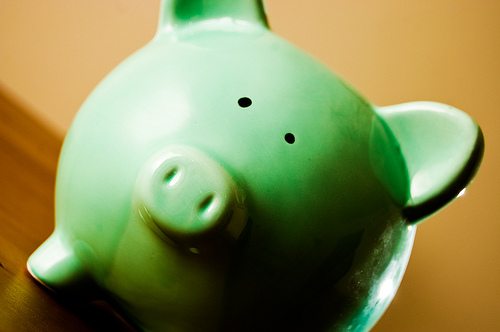 "The level of influence that ethical considerations have over consumer selection of financial services products and services is minimal, however, this is beginning to change. Younger consumers are more willing to pay extra for products provided by socially responsible companies." Jessica Morley, Mintel's Financial Services Analyst.
Consumer awareness of the impact consumerism has on society and the planet is increasing. In addition, the link between doing good and feeling good has never been clearer. Just 19% of people claim to not participate in any socially responsible activities.
As a result, the level of attention that people pay to the green and ethical claims made by products and providers is also increasing, meaning that such considerations play a greater role in the purchasing decision making process.
However, this is less true in the context of financial services, where people are much more concerned about the performance of a product rather than green and ethical factors. This is not to say, however, that they are not interested in the behaviour of financial service providers or in gaining more information about how firms behave responsibly.
This report focuses on why these consumer attitudes towards financial services providers exist and how they are changing. This includes examination of the wider economy and the current structure of the financial services sector.
Mintel's exclusive consumer research looks at consumer participation in socially responsible activities, trust in the behaviour of financial services companies and attitudes towards green, ethical and socially responsible financial services products and providers. The report also considers consumer attitudes towards the social responsibilities of financial services firms and the green, ethical and socially responsible nature of new entrants.
There are some elements missing from this report, such as conducting socially responsible finance with OTC trading. We will cover these other topics in more detail in the future. You can research about Ameritrade if you want to know more ..
By this report today: call: 0203 416 4502 | email: iainooson[at]mintel.com
Report contents:
OVERVIEW
What you need to know
Report definition
EXECUTIVE SUMMARY
The market
Ethical financial services providers: A question of culture
Investment power
Consumers need convincing
The transformative potential of innovation
Consumers can demand change
The consumer
For financial products, performance is more important than principle
Competition from technology companies
Financial services firms perceived to be some of the least socially responsible
Repaying the social debt
Consumer trust is built on evidence
What we think
ISSUES AND INSIGHTS
Creating a more inclusive economy
The facts
The implications
Payments innovation helps fundraising go digital
The facts
The implications
The social debt of the financial crisis
The facts
The implications
THE MARKET – WHAT YOU NEED TO KNOW
Ethical financial services providers: A question of culture
Investment power
Consumers need convincing
The transformative potential of innovation
Consumers can demand change
PUTTING FINANCIAL SERVICES IN AN ETHICAL CONTEXT
An ethical economy
An ethical financial sector
Ethical financial services providers
GREEN, ETHICAL AND SOCIALLY RESPONSIBLE ISSUES IN FINANCIAL SERVICES
The role of investing
Divestment
The change potential of pensions
The role of trust
Greater transparency informs decisions
Learning from past mistakes
The role of innovation
Payments innovation: Improving financial inclusion
Competition from new entrants
The power of new money
The role of the consumer
Consumers empowered to make a change
Aligning products with self
THE CONSUMER – WHAT YOU NEED TO KNOW
For financial products, performance is more important than ethics
Financial services firms perceived to be some of the least socially responsible
Competition from technology companies
Repaying the social debt
Consumer trust is built on evidence
Overall trust levels are high
THE ETHICAL CONSUMER – SOCIALLY RESPONSIBLE ACTIVITIES
Payments innovation can boost charitable donations
Consumer engagement in socially responsible activities is high
Healthier finances make it easier to go green
SOCIALLY RESPONSIBLE COMPANIES
37% unable to identify socially responsible companies
Building societies seen to be more responsible than banks….
….whilst short-term loan companies are at the bottom of the pile
CONSUMER TRUST IN THE BEHAVIOUR OF FINANCIAL SERVICES COMPANIES
Overall trust levels are high
Tax avoidance remains a major concern
The divestment movement
Nationwide significantly more trusted
Trust levels remain high
CONSUMER ATTITUDES TOWARDS GREEN AND ETHICAL FINANCIAL PRODUCTS
For financial products, performance is more important than principle
Socially conscious consumers are more concerned
CONSUMER ATTITUDES TOWARDS TRANSPARENCY
Strategy reports provide little insight for consumers
Lack of clarity regarding corporate culture causes concern
Consumers want more information
THE ROLE OF FINANCIAL SERVICES FIRMS IN SOCIETY
The social debt of the financial crisis
THE SOCIAL RESPONSIBILITIES OF FINANCIAL SERVICES FIRMS
For consumers, financial services firms play larger economic role
Promoting financial responsibility
CHALLENGER COMPANIES AND SOCIAL RESPONSIBILITY
Consumer trust is built on evidence
The alternative opportunity
The target customer
A Good Look At How Homes Will Become More Energy Efficient Soon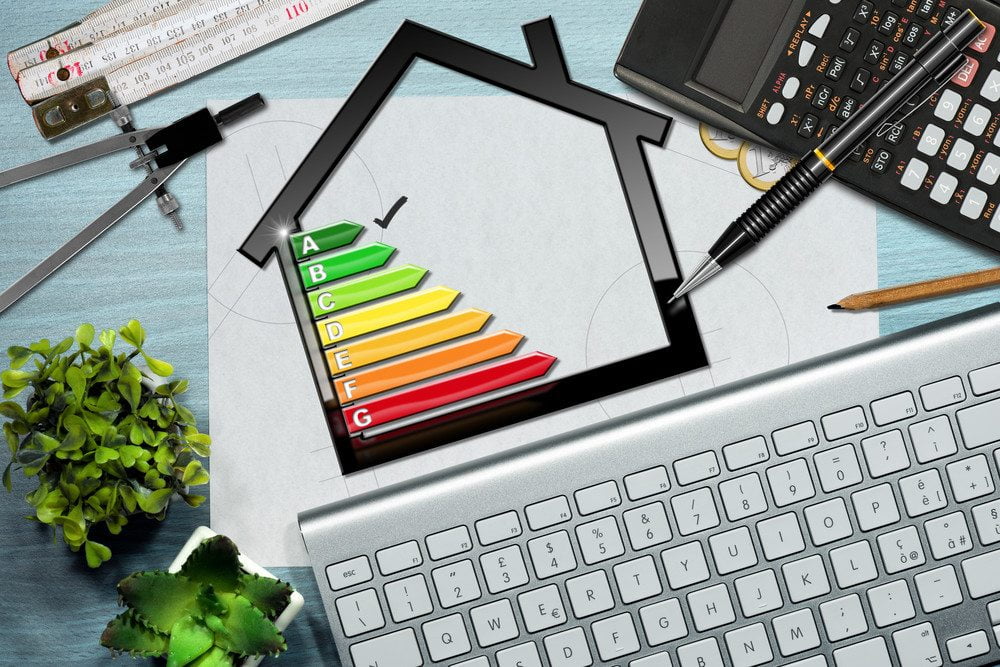 Everyone always talks about ways they can save energy at home, but the tactics are old school. They're only tweaking the way they do things at the moment. Sealing holes in your home isn't exactly the next scientific breakthrough we've been waiting for.
There is some good news because technology is progressing quickly. Some tactics might not be brand new, but they're becoming more popular. Here are a few things you should expect to see in homes all around the country within a few years.
1. The Rise Of Smart Windows
When you look at a window right now it's just a pane of glass. In the future they'll be controlled by microprocessors and sensors. They'll change depending on the specific weather conditions directly outside.
If the sun disappears the shade will automatically adjust to let in more light. The exact opposite will happen when it's sunny. These energy efficient windows will save everyone a huge amount of money.
2. A Better Way To Cool Roofs
If you wanted to cool a roof down today you would coat it with a material full of specialized pigments. This would allow roofs to deflect the sun and they'd absorb less heat in the process too.
Soon we'll see the same thing being done, but it will be four times more effective. Roofs will never get too hot again. Anyone with a large roof is going to see a sharp decrease in their energy bills.
3. Low-E Windows Taking Over
It's a mystery why these aren't already extremely popular, but things are starting to change. Read low-E window replacement reviews and you'll see everyone loves them because they're extremely effective.
They'll keep heat outside in summer or inside in winter. People don't even have to buy new windows to enjoy the technology. All they'll need is a low-E film to place over their current ones.
4. Magnets Will Cool Fridges
Refrigerators haven't changed much in a very long time. They're still using a vapor compression process that wastes energy while harming the environment. It won't be long until they'll be cooled using magnets instead.
The magnetocaloric effect is going to revolutionize cold food storage. The fluid these fridges are going to use will be water-based, which means the environment can rest easy and energy bills will drop.
5. Improving Our Current LEDs
Everyone who spent a lot of money on energy must have been very happy when LEDs became mainstream. Incandescent light bulbs belong in museums today because the new tech cut costs by up to 85 percent.
That doesn't mean someone isn't always trying to improve on an already great invention. The amount of lumens LEDs produce per watt isn't great, but we've already found a way to increase it by 25 percent.
Maybe Homes Will Look Different Too
Do you think we'll come up with new styles of homes that will take off? Surely it's not out of the question. Everything inside homes seems to be changing for the better with each passing year. It's going to continue doing so thanks to amazing inventors.
ShutterStock – Stock photo ID: 613912244