UKIP's success in the local election is a rallying cry for smaller parties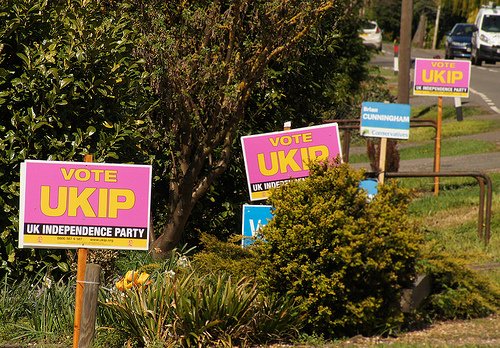 The electoral rise of 'others', spoiled ballot papers and none of the above options demonstrate that democracy is going through a period of systemic change. We should embrace it, as it injects energy into our moribund political system.
Green party leader Natalie Bennett told the BBC on the day after the election that she saw a breakdown in the current three-party system. Which itself was a breakdown in the old two-party system.
She had said on the day before the election that she was confident of her party retaining fourth place, but it was pushed into fifth by the impressive performance of UKIP. She was right on the first point.
This was a local election with a typically low turnout (31%). Smaller parties often enjoy the opportunity to surge a little at these times, as voters give the main parties a kicking. Nevertheless, no one can deny or ignore that UKIP's capture of 23% of the popular vote and coming third overall, was both impressive and dramatic.
The three main parties' leaders now need to embrace or reject UKIP's message around immigration and EU membership.
If UKIP can consolidate its position during next year's European elections, which, at the end of the day, is its core manifesto issue, it may well position itself to win parliamentary seats in the 2015 general election.
It came second in the 2009 European elections, securing 13 seats and 16.5% of the vote. In the 2010 general election it came fourth with just under 4% of the vote.
One of the challenges for UKIP is that once its popularity grows, its somewhat ill-thought out policies come under closer scrutiny. Flat rate lowers taxes and higher spending aside, its attitude towards climate change and renewable energy are frankly barmy, but play well amongst certain groups. It takes a highly sceptical attitude to both.
UKIP MEP Godfrey Bloom claimed in an email, "The charm and frustration of UKIP is we have doctors who fancy themselves as tax experts, painters and decorators who know all about strategic defence issues and […] retired dentists who understand the most intricate political solutions for the nation."
It seems that they are all climate scientists, too.
In reality, UKIP has been used as a big stick to beat up the three main political parties by a frustrated and generally impotent electorate. To a lot of voters, Nigel Farage sounds like an eccentric but straight-talking man of the people, notwithstanding his private education and commodity trading past.
He's certainly seen as an improvement on the tightly controlled, soundbite-ridden, never-answer-a-question, double-speaking of most politicians.
The rise of UKIP should give all smaller parties hope
UKIP's success shows that smaller parties can break through, just as the Lib Dems did before it.
The closeness of the three main parties on many issues has led to voter turnout being 65% in 2010. While up from 61% in 2005, a third of the electorate are too apathetic to vote or feel no major party represents them.
Reading the Green party's manifesto, we're not sure it understands the pragmatic and (small c) conservative nature of British electorate as well as it should.
While the Green party secures only 1% of the vote in general elections, it now has seats on 10 councils and five more councillors than 2009. It saw its share of the vote as high as 11% in Norfolk. Unlike UKIP, it already has an MP in Caroline Lucas for Brighton and Hove.
As we said in our vote Green article on the day of the election, tactical voting in the right areas means that they may be one of the parties who hold the balance of power in an increasingly likely hung parliament in 2015. That can only be a good thing, if the Green party can move our politicians more in line with public opinion over climate change and renewable energy.
Lending its endorsement to, and/or not standing against, individual candidates from other parties with good environmental record would be a mature and sensible strategy. Otherwise it risks splitting the vote of enlightened thinkers and letting in unreconstructed climate sceptics.
We wish we did not need the Green Party, but we desperately do.
Further reading:
Vote Green (where they can win) if you care about the future
Wind can be a winning argument with voters
Public will vote for candidates that support wind farms, says poll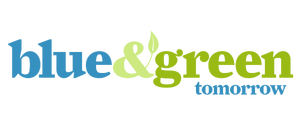 How to Build An Eco-Friendly Home Pool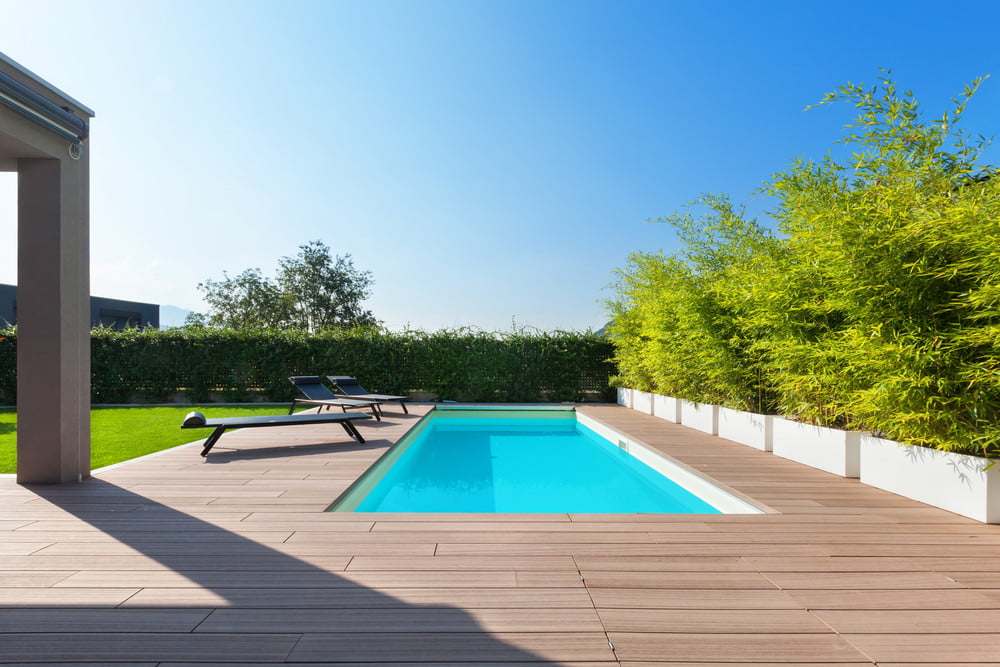 Swimming pools are undoubtedly one of the most luxurious features that any home can have. But environmentally-conscious homeowners who are interested in having a pool installed may feel that the potential issues surrounding wasted water, chemical use and energy utilized in heating the water makes having a home swimming pool difficult to justify.
But there is good news, because modern technologies are helping to make pools far less environmentally harmful than ever before. If you are interested in having a pool built but you want to make sure that it is as eco-friendly as possible, you can follow the advice below. From natural pools to solar panel heating systems, there are many steps that you can take.
Choose a natural pool to go chemical free
For those homeowners interested in an eco-friendly pool, the first thing to consider is a natural pool. Natural swimming pools utilise reed bed technology or moss-filtration to naturally filter out dirt from the water. These can be combined with eco-pumps to allow you to have a pool that is completely free from chemicals.
Not only are traditional pool chemicals potentially harmful to the skin, they also mean that you can contaminate the area around the pool if chemical-filled water leaks or is splashed around. This can be bad for your garden and the environment general.
It will be necessary to work with an expert pool builder to ensure that you have the expertise to get your natural pool installed properly. But the results with definitely be worth the effort and planning that you have to put in.
Avoid concrete if possible
The vast majority of home pools are built using concrete but this is far from ideal in terms of an eco-friendly pool for a large number of reasons. Concrete pools are typically built and then lined to stop keep out any bacteria. This is theoretically fine, except that concrete is porous and the lining can be liable to erode or break which can allow bacteria to enter the pool.
It is much better to use a non-porous material such as fibreglass or carbon ceramic composite for your pool. Typically, these swimming pools are supplied in a one-piece shell rather than having to be built from scratch, ensuring a bacteria-free environment. These non-porous materials make it impossible for the water to become contaminated through bacteria seeping into the pool by osmosis.
The further problem that can arise from having a concrete pool is that once this bacteria begins to get into the pool it can be more difficult for a natural filtration system to be effective. This can lead to you having to resort to using chemicals to get the pool clean.
Add solar panels
It is surprising how many will go to extreme lengths to ensure that their pool is as eco-friendly as possible in terms of building and maintaining it but then fall down on something extremely obvious. No matter what steps you take with the rest of your pool, it won't really be worth the hassle if you are going to be conventionally heating your pool up, using serious amounts of energy to do so.
Thankfully there are plenty of steps you can take to ensure that your pool is heated to a pleasant temperature while causing minimal damage to the environment. Firstly, gathering energy using solar panels has become a very popular way to reduce consumption of electricity as well as decreasing utility bills. Many businesses offer solar panels specifically for swimming pools.
Additionally, installing an energy efficient heat pump or boiler to work in conjunction with your solar panels can be hugely beneficial.
Cover it!
Finally, it is worth remembering that there are many benefits to investing in a pool cover. When you cover your pool you increase its heat retention which stops you from having to power a pump or boiler to keep it warm. This works in conjunction with the solar panels and eco-friendly heating system that you have already had installed.
Additionally, you cover helps to keep out dirt and other detritus that can enter the pool, bringing in bacteria. Anything that you can do to keep bacteria out will be helpful in terms of keeping it clean.
4 Ways To Get a Green House in 2018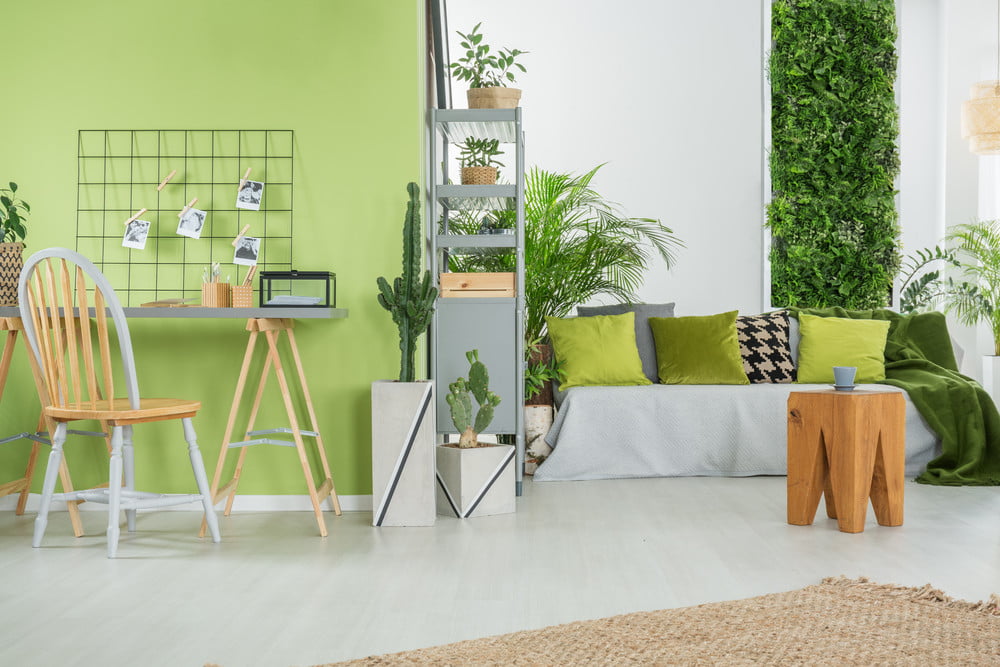 Demand for green houses is surging. In 2020, almost 20% of all homes on the market will be green.
If you would like to buy a green home, this is a great time to look into it. Prices are still pretty low and there are a lot more financing options available than there were right after the recession.
If you're thinking about buying a house, now could be a very good time to make the move! A number of factors in the housing market right now mean that you might be able to afford your dream home. Although in many parts of the country house prices are still rising, if you do your research and plan wisely, there are lots of good schemes to help you get your foot on the property ladder, or trade up to the house you've always wanted.
Interest Rates and Stamp Duty
Although the Bank of England raised interest rates by 0.25% recently, they remain very low, which is good news if you're thinking of taking out a mortgage. However, rates may not stay low and it's predicted that there'll be a further rate rise during 2018, so don't wait too long. Another factor that's going to help first time buyers in particular is the Chancellor's decision to abolish stamp duty for first timers purchasing properties for under £300,000.
Different options
For many people looking to buy a green home, raising a deposit of between 5% and 20% may not be a realistic option, in which case there are a growing number of schemes to help. Increasingly popular are shared ownership schemes, through which the buyer pays a percentage of the full value of the property (typically between 25% and 75%) and the local council or a housing association pays the rest, and takes part ownership. This is suitable for buyers who may struggle to meet the up-front costs of buying outright. There will often be a service charge or management fees to pay in addition to the mortgage. The Government's Help To Buy scheme is a good place to start looking if you're interested in this option. This scheme is now available to people looking to buy green homes too.
ISA Options
If you're still saving for a deposit, another scheme is the Help to Buy ISA. You can get a 25% boost to your savings on amounts up to £200 per month with this scheme. It's only open to first time buyers and you can claim a maximum of £3000.
Other costs
Green home buyers are going to run into a number of other ancillary costs, most of which are common to other homebuyers.
When calculating how much you can afford, it's vitally important to remember that buying a house comes with a whole host of other costs. Depending on the cost of the property that you're buying, you may have to pay stamp duty of anywhere between 1% and 5%. There'll be estate agents fee if you're also selling a property, although there are a wide range of online estate agents operating such as Purple Bricks or Right Move that have lower fees than traditional high street companies. Conveyancing costs to a solicitor can add another £1000-£3000 and you may need to take out life insurance and hire a moving firm.
There are other initial costs such as, fixing parts of the home that aren't upto your taste. Getting new furniture to fill up all the new-found space in your new home. If you are moving away from the city, you need to consider the cost of transportation as well, as it can take up quite a lot over time. Take your time, do your homework and shop around and soon you could be getting the keys to your perfect home.
I hope this article was useful for you to learn more about the basics that you need to be aware of before you start the process of buying your first home. If you have any doubts with regards to this, let us know through the comments and we will be glad to help you out. If you have any suggestions regarding how we can improve the article, let us know them through the comments as well for us to improve.
Do you have any other reservations against buying your first home? Do you see your house as an asset or a liability? Do you think it is important for everyone to get themselves a new home? Let us know through the comments.