We need to put ethics at the core financial heart of charities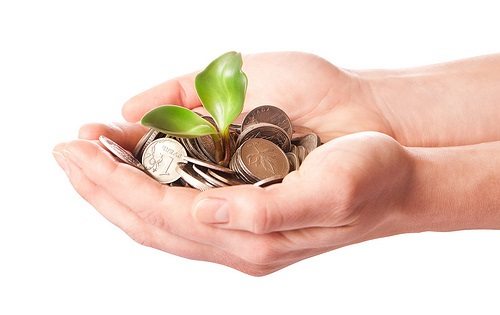 Helen Wildsmith, of church and charity asset manager CCLA, speaks to Blue & Green Tomorrow about philanthropy and ethical and responsible investment.
This piece originally featured in Blue & Green Tomorrow's Guide to Philanthropy & Giving 2013.
What does ethical and responsible investment offer to philanthropists and foundations?
I think the most interesting new approach is being able to leapfrog the traditional capital markets, and invest directly in an area that's related to the mission of the philanthropist or the foundation.
There's a famous example from the US where a charity that was set up by philanthropists to address health issues used to invest in the S&P 500, collect the dividends, buy mosquito nets, and then send them out to Africa. It now invests in microenterprises making nets in Africa. Obviously those microenterprises give a far lower financial return, but in terms of their overall philanthropic mission, which is all about how getting nets onto beds, they find this is a much more successful approach.
In general, amongst both philanthropists who have traditionally given away their money to charities, and those who've set up permanent endowments to sustain their giving, we're seeing an increased interest in what the Charity Commission calls mixed motive and programme-related investment.
Mixed motive investment is where you get some financial return, but you're taking quite a lot of your return in relevant environmental or social outcomes, and programme-related investment is where an even higher proportion of your return is from relevant charitable outcomes. Sometimes programme-related investment just aims to get your money back with no real financial return to speak of. It can be thought of as recycling grants – instead of giving the money away it helps deliver the mission several times.
This type of investing can be hard work for trustees and staff, so sharing due diligence costs and learning from each other's experience is becoming more common. Interested foundations can join the Association of Charitable Foundations working group by contacting their deputy chief executive, Carol Mack.
How would you define philanthropy?
Philanthropy for me is all about that instinct to give away assets for charitable purposes.
I've always thought of the difference between charity and philanthropy as being about scale. Warren Buffett and Bill Gates are modern day philanthropists, whereas I tend to think of my more modest giving as charity, rather than philanthropy.
Philanthropists tend to be able to create mechanisms which turn into lasting institutions. I'm not wealthy enough to set up the Wildsmith Foundation, but Bill Gates has the wealth to sustain the Gates Foundation.
Why do you think a growing number of charitable foundations are looking at ethical and responsible investment?
I think foundations and charities are realising that their financial assets can actually help with their mission in multiple ways. So if they're a human rights charity and own companies that haven't quite got their policies and practices in line with latest thinking on businesses' role in human rights, they can engage themselves or ask their fund manager to engage on their behalf.
At CCLA, 20% of the time we spend on stewardship, engaging with companies and voting at their annual meetings, is explicitly tailored to fit with our clients' missions.
The flipside of investing for positive good and being a good steward of the assets you hold is making sure that charities aren't investing in anything that fundamentally undermines their mission.
The Evening Standard recently had a headline article about local authority pension funds investing in tobacco while they were also running programmes to try and reduce deaths from smoking within their local areas. The Charity Commission guidance makes it much easier for trustees of charities to avoid things that conflict with their mission than other trustees. They can also avoid things that would make it difficult for the charity to continue to operate.
Reputationally damaging mistakes are usually unwittingly made. Traditionally there's been a silo approach within charities and foundations, where financial experts look after the investment and then hand over the dividend returns to people who are experts in the mission. What we're seeing now is people starting to work across those boundaries, and deal with ethical and responsible investment in all its guises, whether it's engaging with companies and policymakers, avoiding certain things or seeking out investments that align really well with the mission. They are all good ways to make the money work harder for that important ultimate charitable purpose.
How much do you think charities rely on philanthropic giving?
Charities rely quite a lot on government contracts, selling services in the way that you buy your National Trust membership, and philanthropic giving.
I think at the moment, all of those sources are under pressure, because in times of austerity, the government and the public bodies have got smaller contracting budgets, people are giving less and people are cutting back on leisure activities, memberships and sponsorships. At the same time, for many churches and charities, there is more pressure being put on them to meet charitable needs.
What are the motivations for giving to charity or becoming a philanthropist?
I did a master's degree in voluntary sector organisations about a decade ago, and there are multiple motivations for people getting involved in charity and philanthropy. I think, just as in the Victorian era, quite a lot of the instinct at the moment is people giving back to a society that has helped them create huge amounts of wealth, and the instinct that some of their expertise from business and other careers can help with some of society's problems.  For example, some venture capitalists become venture philanthropists, bringing innovation to the sector.
Why do you think environmental philanthropy represents such a small amount of total philanthropic giving?
That's certainly the longstanding trend, but it might be one of those things that does change. If you think about organisations like Oxfam, Christian Aid and CAFOD, which traditionally focused on issues that are clearly linked to poverty and development, now they've got big programmes on the environmental issues that will disrupt progress in the developing world.
You see the same sort of thinking flowing through in philanthropy, if you speak to the family foundations with multiple generations of trustees. You'll probably see an increase in interconnected systemic thinking as the sustainability crisis becomes more widely understood.
Any final thoughts on philanthropy, or ethical and responsible investment?
For both people who are giving to charity, and for philanthropists who are thinking about setting up foundations, remember that the core financial heart of a charity or endowment can also help with the charitable mission.
It is increasingly possible to make money and make a difference, by careful selection of investments and appropriate stewardship across the resulting portfolio.
Further reading:
Philanthropists urged to take more risks and 'talk about failure'
Impact investment and philanthropy: we need to 'redefine how we all think about returns'
Charities move to defend 'disproportionate salaries' for bosses
Comic Relief accused of unethical investment in tobacco and weapons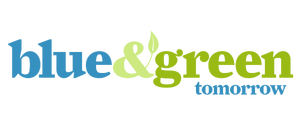 How to Build An Eco-Friendly Home Pool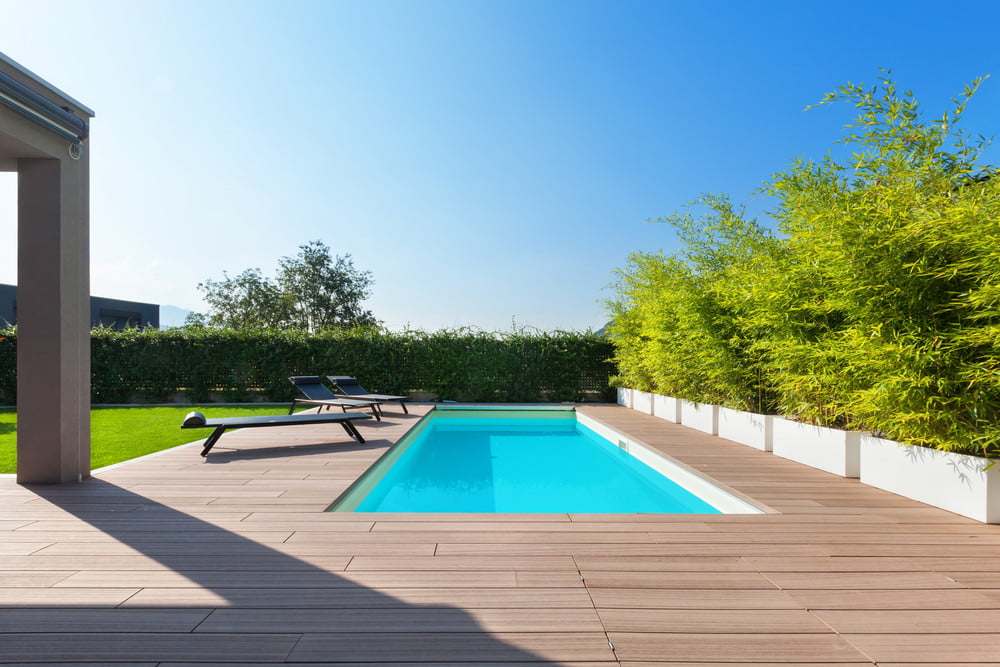 Swimming pools are undoubtedly one of the most luxurious features that any home can have. But environmentally-conscious homeowners who are interested in having a pool installed may feel that the potential issues surrounding wasted water, chemical use and energy utilized in heating the water makes having a home swimming pool difficult to justify.
But there is good news, because modern technologies are helping to make pools far less environmentally harmful than ever before. If you are interested in having a pool built but you want to make sure that it is as eco-friendly as possible, you can follow the advice below. From natural pools to solar panel heating systems, there are many steps that you can take.
Choose a natural pool to go chemical free
For those homeowners interested in an eco-friendly pool, the first thing to consider is a natural pool. Natural swimming pools utilise reed bed technology or moss-filtration to naturally filter out dirt from the water. These can be combined with eco-pumps to allow you to have a pool that is completely free from chemicals.
Not only are traditional pool chemicals potentially harmful to the skin, they also mean that you can contaminate the area around the pool if chemical-filled water leaks or is splashed around. This can be bad for your garden and the environment general.
It will be necessary to work with an expert pool builder to ensure that you have the expertise to get your natural pool installed properly. But the results with definitely be worth the effort and planning that you have to put in.
Avoid concrete if possible
The vast majority of home pools are built using concrete but this is far from ideal in terms of an eco-friendly pool for a large number of reasons. Concrete pools are typically built and then lined to stop keep out any bacteria. This is theoretically fine, except that concrete is porous and the lining can be liable to erode or break which can allow bacteria to enter the pool.
It is much better to use a non-porous material such as fibreglass or carbon ceramic composite for your pool. Typically, these swimming pools are supplied in a one-piece shell rather than having to be built from scratch, ensuring a bacteria-free environment. These non-porous materials make it impossible for the water to become contaminated through bacteria seeping into the pool by osmosis.
The further problem that can arise from having a concrete pool is that once this bacteria begins to get into the pool it can be more difficult for a natural filtration system to be effective. This can lead to you having to resort to using chemicals to get the pool clean.
Add solar panels
It is surprising how many will go to extreme lengths to ensure that their pool is as eco-friendly as possible in terms of building and maintaining it but then fall down on something extremely obvious. No matter what steps you take with the rest of your pool, it won't really be worth the hassle if you are going to be conventionally heating your pool up, using serious amounts of energy to do so.
Thankfully there are plenty of steps you can take to ensure that your pool is heated to a pleasant temperature while causing minimal damage to the environment. Firstly, gathering energy using solar panels has become a very popular way to reduce consumption of electricity as well as decreasing utility bills. Many businesses offer solar panels specifically for swimming pools.
Additionally, installing an energy efficient heat pump or boiler to work in conjunction with your solar panels can be hugely beneficial.
Cover it!
Finally, it is worth remembering that there are many benefits to investing in a pool cover. When you cover your pool you increase its heat retention which stops you from having to power a pump or boiler to keep it warm. This works in conjunction with the solar panels and eco-friendly heating system that you have already had installed.
Additionally, you cover helps to keep out dirt and other detritus that can enter the pool, bringing in bacteria. Anything that you can do to keep bacteria out will be helpful in terms of keeping it clean.
4 Ways To Get a Green House in 2018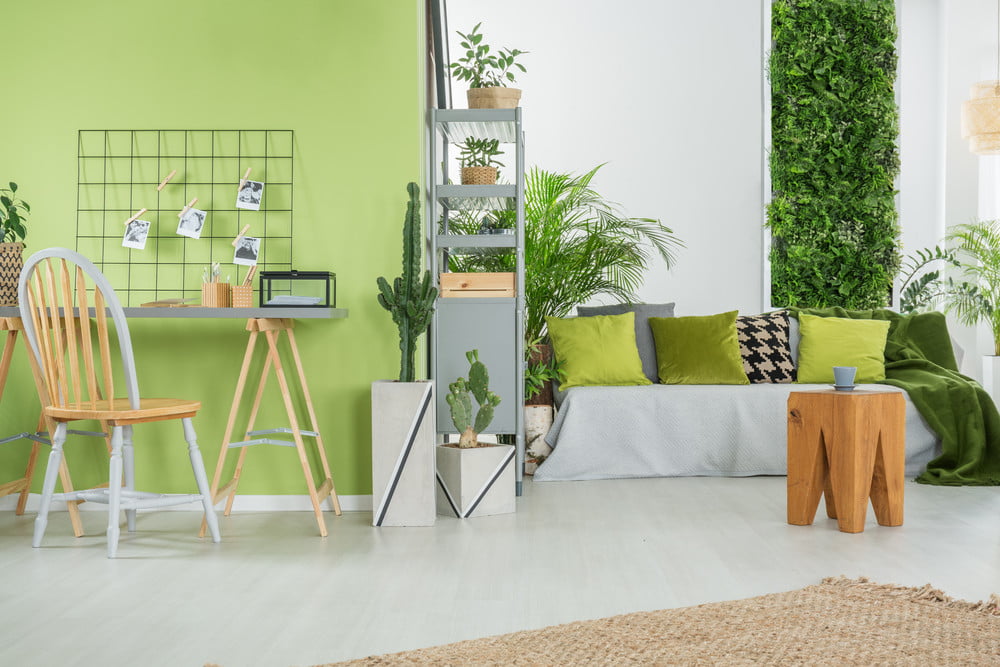 Demand for green houses is surging. In 2020, almost 20% of all homes on the market will be green.
If you would like to buy a green home, this is a great time to look into it. Prices are still pretty low and there are a lot more financing options available than there were right after the recession.
If you're thinking about buying a house, now could be a very good time to make the move! A number of factors in the housing market right now mean that you might be able to afford your dream home. Although in many parts of the country house prices are still rising, if you do your research and plan wisely, there are lots of good schemes to help you get your foot on the property ladder, or trade up to the house you've always wanted.
Interest Rates and Stamp Duty
Although the Bank of England raised interest rates by 0.25% recently, they remain very low, which is good news if you're thinking of taking out a mortgage. However, rates may not stay low and it's predicted that there'll be a further rate rise during 2018, so don't wait too long. Another factor that's going to help first time buyers in particular is the Chancellor's decision to abolish stamp duty for first timers purchasing properties for under £300,000.
Different options
For many people looking to buy a green home, raising a deposit of between 5% and 20% may not be a realistic option, in which case there are a growing number of schemes to help. Increasingly popular are shared ownership schemes, through which the buyer pays a percentage of the full value of the property (typically between 25% and 75%) and the local council or a housing association pays the rest, and takes part ownership. This is suitable for buyers who may struggle to meet the up-front costs of buying outright. There will often be a service charge or management fees to pay in addition to the mortgage. The Government's Help To Buy scheme is a good place to start looking if you're interested in this option. This scheme is now available to people looking to buy green homes too.
ISA Options
If you're still saving for a deposit, another scheme is the Help to Buy ISA. You can get a 25% boost to your savings on amounts up to £200 per month with this scheme. It's only open to first time buyers and you can claim a maximum of £3000.
Other costs
Green home buyers are going to run into a number of other ancillary costs, most of which are common to other homebuyers.
When calculating how much you can afford, it's vitally important to remember that buying a house comes with a whole host of other costs. Depending on the cost of the property that you're buying, you may have to pay stamp duty of anywhere between 1% and 5%. There'll be estate agents fee if you're also selling a property, although there are a wide range of online estate agents operating such as Purple Bricks or Right Move that have lower fees than traditional high street companies. Conveyancing costs to a solicitor can add another £1000-£3000 and you may need to take out life insurance and hire a moving firm.
There are other initial costs such as, fixing parts of the home that aren't upto your taste. Getting new furniture to fill up all the new-found space in your new home. If you are moving away from the city, you need to consider the cost of transportation as well, as it can take up quite a lot over time. Take your time, do your homework and shop around and soon you could be getting the keys to your perfect home.
I hope this article was useful for you to learn more about the basics that you need to be aware of before you start the process of buying your first home. If you have any doubts with regards to this, let us know through the comments and we will be glad to help you out. If you have any suggestions regarding how we can improve the article, let us know them through the comments as well for us to improve.
Do you have any other reservations against buying your first home? Do you see your house as an asset or a liability? Do you think it is important for everyone to get themselves a new home? Let us know through the comments.