Exclusive Interview: Barbara Gray, CFA – Analyst & Strategy Consultant, Brady Capital Research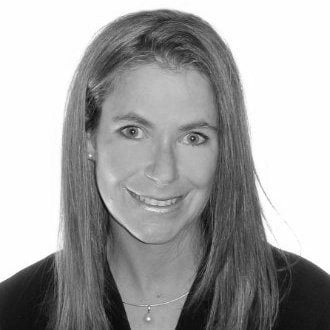 Barbara is a creative strategic thinker with a passion for reading business books and developing new ways for investors to look at and value companies. Barbara has over fifteen years of sell-side equity research experience in a wide variety of sectors (consumer products, industrials, natural resources) and ranked as an All-Star Analyst for four consecutive years. She achieved her CFA (Chartered Financial Analyst) designation in 1997. She speaks to Blue & Green.
In 140 characters or less – what is Brady Capital Research?
An analytical-based strategic consulting firm focused on identifying opportunities emerging from the new Sharing/On-Demand Economy.
What was the driver for creating Brady Capital Research – what gap did it fill?
I am a former sell-side equity analyst and launched Brady Capital Research in 2010 to research companies making a positive difference in the world. My original social capital investment thesis was that in this new Social Era of transparency, authenticity, and engagement, companies with "heart and soul" (e.g. lululemon, Starbucks, Chipotle Mexican Grill, Whole Foods) would be able to capitalize on the democratization of influence, leading to abundance of demand.
But back then, most investors cared more about maximizing shareholder value than how companies treated their stakeholders (i.e. customers, employees, suppliers, business partners, society, the environment). And even the SRI (Social Responsible Investing) crowd was mainly focused on incorporating ESG (environmental, social, governance) factors into their analysis from a fiduciary perspective to reduce exposure to companies that generate negative externalities – not positive ones.
How did your research lead you to the Sharing/On-Demand Economy?
For the past five years, I have been on an intellectual journey pioneering lead-edge research into abundance economics. In 2012, I advanced up what I call the "Abundance Economy Pyramid" and started to research how LinkedIn was achieving abundance of supply through the democratization of content.
As I discuss in my May 2014 LinkedIn article titled "Social Capital: The Secret Behind Airbnb and Uber" (which went viral and has been viewed by over 395,000 professionals!), it wasn't until I traveled with my husband and baby to NYC and experienced the magic of Airbnb and Uber that the dots connected and I discovered the peak of the pyramid. I realized that through the democratization of under-utilized/latent physical and human capital, Airbnb and Uber are creating abundance of BOTH demand and supply!
As an analyst, I have been totally fascinated by how companies like Airbnb and Uber are able to achieve accelerated rates of value creation (Airbnb is now valued at $25.5 billion and Uber at $51 billion). And as I discuss in my in-depth research report titled "The New Era of Economic Abundance", I have realized it is because they are able to defy traditional economic principles of scarcity by building long tails of supply with no time or capital constraints and by accessing new blue oceans of market demand.
Who does it primarily serve?
I am excited by the opportunity to leverage my analytical expertise to serve traditional companies by helping them uncover value by leveraging their under-utilized physical and human capital through innovative new Sharing/On-Demand Economy business models.
What difference does Brady Capital Research want to make?
The vision of Brady Capital Research is to help guide investors and companies in identifying opportunities to capitalize on the shift from the Traditional Era of Scarcity to a New Era of Abundance.
What are the barriers to making that difference?
On the investor front, the biggest barrier is I am too early as most of the Sharing/On-Demand Economy companies are still privately held. On the company front, the biggest barrier is corporate inertia. But as I wrote in my recent article "A Wake-Up Call for CEOs from Amazon, LinkedIn, and Expedia", "The bottom-line is that just as the democratization of content in the past decade led to structural disruption in media-related sectors (just ask the former executives of Blockbuster, Yellow Pages, Kodak!), the emerging democratization of physical and human capital by Sharing/On-Demand Economy companies will lead to a radical transformation of the corporate landscape. And we are starting to see this as market-leaders like Amazon, LinkedIn, and Expedia seize the opportunity to start shifting their business models from the Traditional Era of Scarcity to the New Era of Economic Abundance."
Who's helping you overcome those barriers?
Nobody yet but I am hoping that by continuing to publish leading-edge research, I can start to connect and engage with other professionals that see the opportunities emerging from the Sharing/On-Demand Economy. As the saying goes "luck is when preparation meets opportunity".
Is current investor behaviour commensurate with the significant economic, environmental and social challenges we are facing?
Although it is still a challenge for investors to find publicly-traded companies with a social mission, what I love about the Sharing/On-Demand Economy is that over a third of the companies I researched (26 of 75) were founded by rebels with a cause that are not just online marketplaces, but movements built around themes of accessibility, sustainability, or community.
And from an investor standpoint, a company's stated mission provides clues as to the founder's strategic aspiration and long-term vision for expanding its Total Addressable Market (TAM) beyond a traditional category. For example, Travis Kalanik's aspiration for Uber "…to bring transportation as reliable as running water to everyone, everywhere…" reaches far beyond the idea of creating a taxi company. Instead it hints at his ambition to evolve Uber into a complex transportation logistics company.
Likewise, Brian Chesky's aspiration for Airbnb "…to imagine a world where you can belong anywhere…" hints at his ambition to evolve Airbnb into a full-blown hospitality brand that provides a re-imagined end-to-end seamless travel experience.
How can people – individuals and organisations – find out more about Brady Capital Research?
You can check out our website at www.bradycap.com, find me on Twitter at @barbcfa, or email me at barb@bradycap.com. And if you would like to download a complimentary copy of our in-depth research report "The New Era of Economic Abundance" you can click here.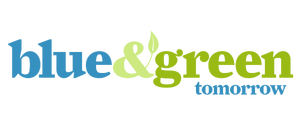 A Good Look At How Homes Will Become More Energy Efficient Soon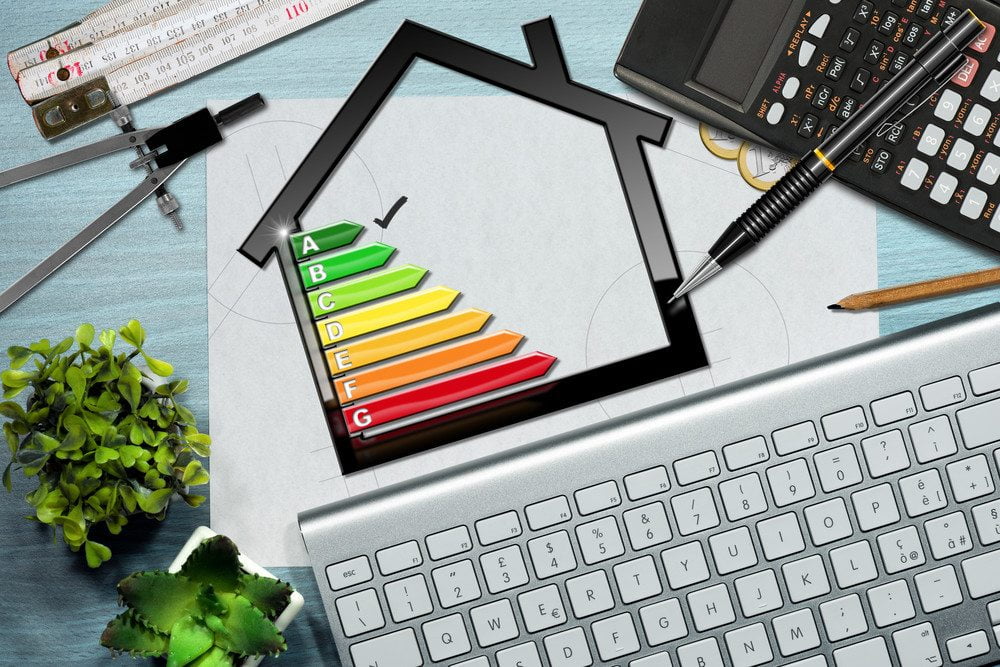 Everyone always talks about ways they can save energy at home, but the tactics are old school. They're only tweaking the way they do things at the moment. Sealing holes in your home isn't exactly the next scientific breakthrough we've been waiting for.
There is some good news because technology is progressing quickly. Some tactics might not be brand new, but they're becoming more popular. Here are a few things you should expect to see in homes all around the country within a few years.
1. The Rise Of Smart Windows
When you look at a window right now it's just a pane of glass. In the future they'll be controlled by microprocessors and sensors. They'll change depending on the specific weather conditions directly outside.
If the sun disappears the shade will automatically adjust to let in more light. The exact opposite will happen when it's sunny. These energy efficient windows will save everyone a huge amount of money.
2. A Better Way To Cool Roofs
If you wanted to cool a roof down today you would coat it with a material full of specialized pigments. This would allow roofs to deflect the sun and they'd absorb less heat in the process too.
Soon we'll see the same thing being done, but it will be four times more effective. Roofs will never get too hot again. Anyone with a large roof is going to see a sharp decrease in their energy bills.
3. Low-E Windows Taking Over
It's a mystery why these aren't already extremely popular, but things are starting to change. Read low-E window replacement reviews and you'll see everyone loves them because they're extremely effective.
They'll keep heat outside in summer or inside in winter. People don't even have to buy new windows to enjoy the technology. All they'll need is a low-E film to place over their current ones.
4. Magnets Will Cool Fridges
Refrigerators haven't changed much in a very long time. They're still using a vapor compression process that wastes energy while harming the environment. It won't be long until they'll be cooled using magnets instead.
The magnetocaloric effect is going to revolutionize cold food storage. The fluid these fridges are going to use will be water-based, which means the environment can rest easy and energy bills will drop.
5. Improving Our Current LEDs
Everyone who spent a lot of money on energy must have been very happy when LEDs became mainstream. Incandescent light bulbs belong in museums today because the new tech cut costs by up to 85 percent.
That doesn't mean someone isn't always trying to improve on an already great invention. The amount of lumens LEDs produce per watt isn't great, but we've already found a way to increase it by 25 percent.
Maybe Homes Will Look Different Too
Do you think we'll come up with new styles of homes that will take off? Surely it's not out of the question. Everything inside homes seems to be changing for the better with each passing year. It's going to continue doing so thanks to amazing inventors.
ShutterStock – Stock photo ID: 613912244
IEMA Urge Government's Industrial Strategy Skills Overhaul To Adopt A "Long View Approach"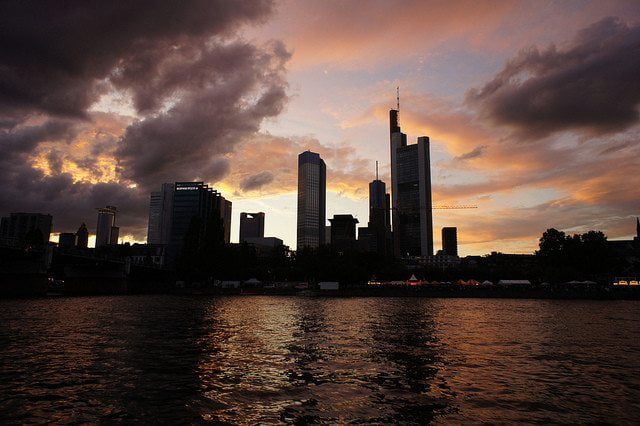 IEMA, in response to the launch of the Government's Industrial Strategy Green Paper, have welcomed the focus on technical skills and education to boost "competence and capability" of tomorrow's workforce.
Policy experts at the world's leading professional association of Environment and Sustainability professionals has today welcomed Prime Minister Teresa May's confirmation that an overhaul of technical education and skills will form a central part of the Plan for Britain – but warns the strategy must be one for the long term.
Martin Baxter, Chief Policy Advisor at IEMA said this morning that the approach and predicted investment in building a stronger technical skills portfolio to boost the UK's productivity and economic resilience is positive, and presents an opportunity to drive the UK's skills profile and commitment to sustainability outside of the EU.
Commenting on the launch of the Government's Industrial Strategy Green Paper, Baxter said today:
"Government must use the Industrial Strategy as an opportunity to accelerate the UK's transition to a low-carbon, resource efficient economy – one that is flexible and agile and which gives a progressive outlook for the UK's future outside the EU.
We welcome the focus on skills and education, as it is vital that tomorrow's workforce has the competence and capability to innovate and compete globally in high-value manufacturing and leading technology.
There is a real opportunity with the Industrial Strategy, and forthcoming 25 year Environment Plan and Carbon Emissions Reduction Plan, to set long-term economic and environmental outcomes which set the conditions to unlock investment, enhance natural capital and provide employment and export opportunities for UK business.
We will ensure that the Environment and Sustainability profession makes a positive contribution in responding to the Green Paper."