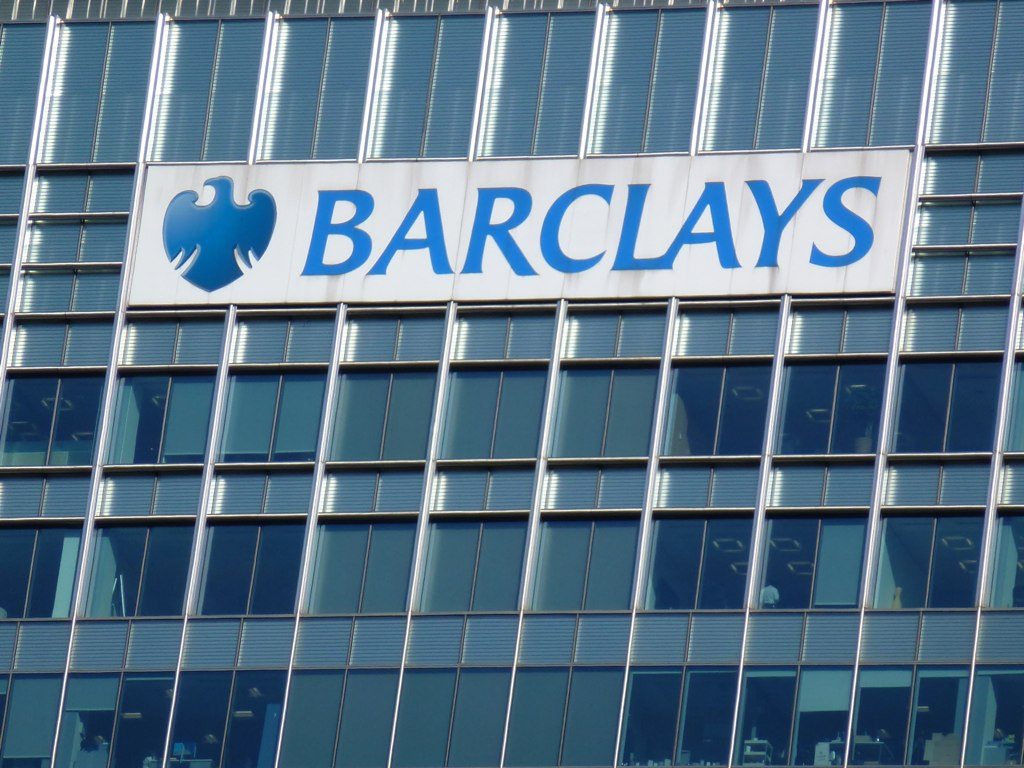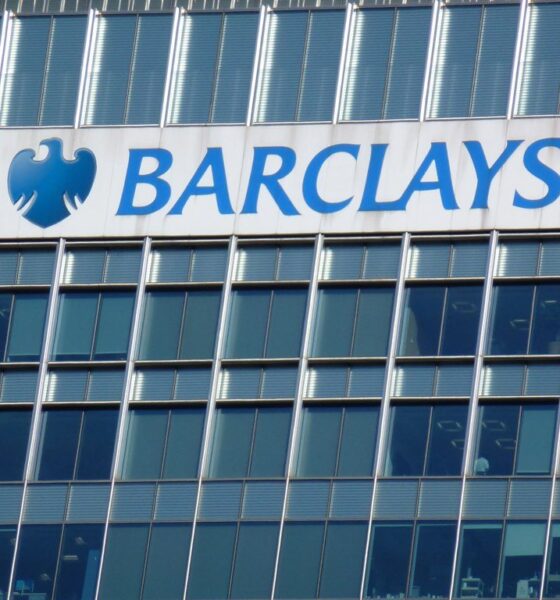 Barclays Branches in Five Cities Occupied Over Investments in Fracking and Other Extreme Energies
Barclays branches in five cities occupied by protesters over investments in fracking and other extreme energies. Today,

1pm – 4:30pm

, various cities – High street Barclays branches across 5 cities have been closed by protests highlighting the social and environmental impacts of the bank's investments in coal, tar sands and fracking.
Sit-ins and occupations of Barclays branches have taken place in London, Leeds, Sheffield, Lancaster and Oxford. The protests caused major disruption, forcing Barclays to turn away customers and close several branches.
Campaigners are calling on Barclays to divest over £1.2 billion holdings from 'extreme energy' producers, including Shell, BHP Billiton and Anglo American, as well as IGas and Third Energy, two companies planning to start fracking in Yorkshire.
Activists stayed for 2 hours at each of the branches. Protesters in Sheffield erected a fracking rig inside the branch, while in London and Oxford campaigners told stories of Indigenous people resisting the expansion of coal mining and tar sands extraction.
A representative of the Wretched of the Earth collective, a coalition of people and organisations that are connected to the Global South, said: "When our communities stand in defence of their territory, they are fighting not only against the degradation of the natural environment but also against violent dispossession and cultural extermination. Banks like Barclays facilitate the neo-colonial and imperialist practices of the extractive industry, they perpetuate the suffering of those who have been historically most oppressed. The first to die, the first to fight: standing with impacted communities on the frontline is about decolonisation."
These protests brought together campaigners from the People & Planet student network, The Wretched of the Earth, Move Your Money, Frack Off, and the London Mining Network.
Barclays financed the Cerrejón coal mine with $3.534 billion from 2009-2013. The last families are currently being removed from the village of Roche, and the community of Las Casitas faces imminent removal to allow for further expansion of the mine. Five communities have been completely displaced without resettlement, due to the continued expansion of the mine.
Samuel Arregoces, from the village of Tabaco, which has yet to be resettled since its eviction to make way for Cerrejón mine expansion in 2001, said:  "Banks, like Barclays, that finance multinationals like BHP Billiton are responsible for environmental disasters. They finance the destruction of the environment, the dispossession of communities and their cultural extermination. This is blood coal money, this is Guajira displacement money. We ask that those who finance BHP Billiton are held accountable because their money comes at the cost of the suffering and tears of ethnic communities in La Guajira."
Over 8000 people have sent letters to Barclays Chairman John McFarlane calling on Barclays-owned company Third Energy to withdraw its plans to frack in North Yorkshire. On Tuesday, hundreds of people gathered in Blackpool in protest of Cuadrilla's appeal of Lancashire County Council's refusal to grant permission to frack.
Molly Hopkinshaw, an anti-fracking activist, said:  "We have a historic responsibility to call out British companies profiting from the destruction of Indigenous and frontline communities. In solidarity with those fighting on the front line against fossil fuels across the world, we are standing up and saying no to Barclays' dash for gas, which is both dangerous and undemocratic. We are here to tell Barclay's that they can't hide behind their flashy high street branches. We know what they are doing and we will not let them continue."
These actions are building on the momentum of the recent fossil fuel divestment victories in the UK. In the past six months, 14 universities divested from fossil fuels, including the University of Sheffield, the University of Warwick and the London School of Economics.
Naia Lopez, Fossil Free campaign coordinator at People & Planet said: "Despite more and more universities divesting from fossil fuels, UK banks continue to finance the wreckage of our climate and the destruction of communities. Barclays was forced to end its historic investments in apartheid South Africa following student campaigning. Grassroots action can force them to stop bankrolling extreme energy in the UK and worldwide."