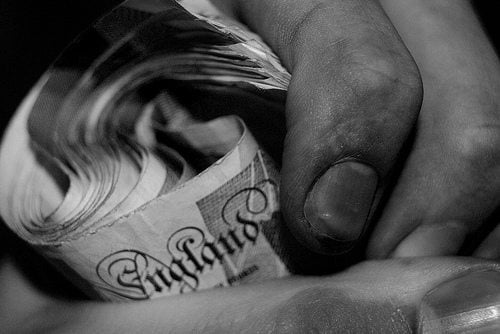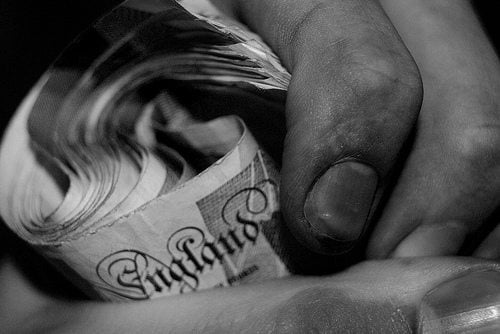 Benefits Britain? Glassdoor Report Reveals The UK Offers Some of the Least Generous Benefits in Europe
A new study from Glassdoor® Economic Research suggests that Britain has one of the most frugal benefits systems in Europe. In a ranking of 14 European countries, Britain comes in the bottom three taking into account factors such as unemployment benefit, maternity and paternity entitlements, annual leave and sick pay. Only Switzerland and Ireland come out worse.
The report, titled "Which Countries in Europe Offer Fairest Paid Leave and Unemployment Benefits?", conducted in cooperation with Llewellyn Consulting, suggests that when ranked in order, the countries offering the most generous workplace and welfare benefits overall are Denmark, France and Spain. When just looking at those countries offering the most unemployment benefits (pay and eligibility period), Denmark and Belgium offer the most and the UK and Ireland offer the least. The study presents an analysis of six key social indicators, including: unemployment benefits, maternity entitlements, annual leave, sick pay, paternity and parental entitlements. For benchmarking purposes, the study also presents how these European markets track against the United States, which almost universally offers benefits well below even the lowest of EU benefits.
Glassdoor's Chief Economist, Dr. Andrew Chamberlain said: "No governments have limitless budgets, but the general perception has always been that the UK provides a generous benefit scheme for all. We now have evidence to suggest that Britain is no longer an easy ride, especially when compared to its European neighbours. Denmark, France and Spain offer far better social benefits that support local workforces. For the UK, it could be argued that parental leave, sick pay and unemployment benefits are particularly meagre.
"Social policy across Europe is generally far more generous than in the U.S. There is, however, considerable variation across the region. Providing workplace entitlements is a complex responsibility for governments. Striking the right balance is never easy."
'Best' Country to be Unemployed
Financially, Denmark is officially the 'best' place in Europe to be unemployed offering 90 percent of previous earnings, for anything up to 104 weeks (two years). Belgium and the Netherlands also offer highly attractive packages, both of which decrease over time. The UK offers the lowest unemployment benefit of between €66 or €84 per week, depending on age, for up to 26 weeks. Ireland provides a flat rate of €188 per week between 22-33 weeks.
Where Not to Get Sick
The UK offers low benefits in terms of sick pay, but this pay varies enormously between other countries. Paid sick leave is most generous in the Netherlands, where workers can be absent for up to 104 weeks and receive 70 percent of their salary for the whole period. This is followed closely by Germany where workers can be absent for 78 weeks but receive 100 percent of earnings in the first six weeks. UK workers get paid a flat rate of around £88 a week. In Switzerland, sick workers must be paid at least three weeks, and in Ireland it varies depending on terms of contract.
Best Country to be a Mother
Every EU country offers at least the statutory minimum of 14 weeks. The most generous amount of leave by some considerable margin is here in the UK with Ireland a close second at 52 and 42 weeks, respectively. In terms of pay however, in Austria, Denmark, France, Germany, the Netherlands and Spain, new mothers get 100 percent of previous earnings for the entire period. The country offering the least pay is Ireland with only 26 out of 42 weeks paid at a flat rate of €230 per week. In the UK, 39 of 52 weeks are paid with only the first six weeks at 90 percent of earnings followed by £140 per week for the remaining period.
Best Country to be a Father
This policy is not regulated by the EU, so entitlements vary. However new fathers in Finland receive a sizeable 45 working days off, leading the pack by some considerable margin followed by Spain (15) and France (11). The Germans, Irish and Swiss offer nothing to new Dads, and UK fathers get only ten days off. Norway offers ten days, but they are unpaid.
Best for Annual Leave
If you value your holiday time and work-life balance then Sweden, France and Denmark all offer 25 working days a year as minimum. The UK is bunched toward the bottom again with the likes of Italy, Greece, Germany, Portugal and Switzerland – all offering the minimum 20 days. Spain is a great place for public holidays with 14 offered to those based there, whereas the UK and the Netherlands each provide eight days as standard.