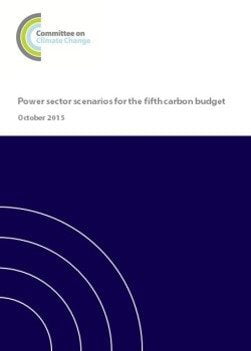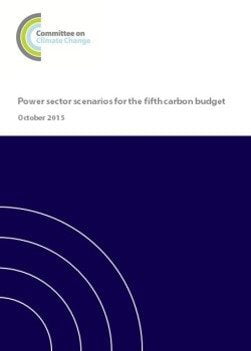 Committee on Climate Change highlights cost-effectiveness of wind energy in driving down electricity bills
RenewableUK says today's report by the Committee on Climate Change makes a strong case for ramping up the deployment of wind, wave and tidal energy, and investing in it as a national priority.
The CCC's study "Power sector scenarios for the fifth carbon budget" suggests that onshore wind will be generating electricity at a lower cost than gas (the cheapest fossil fuel) by 2020, and that offshore wind will become cheaper than gas during the next decade.
However, to achieve this, the CCC advises that "the Government must urgently clarify the direction of future policy", and that for offshore wind "a sufficient scale of market, signalled in advance, is required to drive private sector investment".
The report suggests the UK should install at least 1-2 gigawatts of offshore wind a year throughout the 2020s to meet our carbon reduction goals (5GW is installed currently).
The Committee also says that "a pipeline of up to 25GW of onshore wind is available at low cost before 2030", although the Government is ending future financial support for onshore wind, with 8GW currently installed. The Government's target is to reach just 12.3GW.
The study says an increase in low-carbon generation leads to lower wholesale electricity prices, as once they are up and running, wind farms have no fuel costs, unlike gas.
RenewableUK's Deputy Chief Executive Maf Smith said: "The CCC's latest report highlights the massive potential the UK has to maximise the benefits of onshore and offshore wind throughout the 2020s, capitalising on the great progress Britain has already made.
This assessment from the leading experts in their field shows we need a wide range of sources competing in the energy mix to keep costs down for bill payers – including onshore wind which is identified in the report as one of the best-value options of all energy sources. It also highlights the fact that offshore wind costs have plummeted spectacularly as we maintain our global lead in British waters.
But the Committee makes it clear that this success story can't continue without a clear plan from Government setting out how it will support the expansion of low-carbon energy in the next decade. So far the game plan only goes up as far as 2020, which is a short time away in terms of making energy policy."