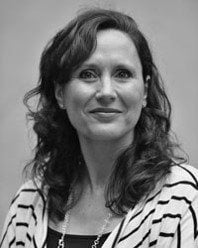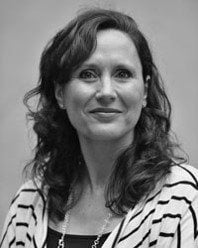 "Eliminating fossil fuel subsidies will reduce carbon emissions by 12%": says director at the Cambridge's Institute for Sustainability Leadership
Sandrine Dixson-Declève, a director at the Cambridge University's Institute for Sustainability Leadership says that Europe needs to eliminate fossil fuel subsidies and create an energy system based around renewables or will face becoming increasingly uncompetitive.
Speaking in Paris yesterday in her capacity as Director of the Prince of Wales's Corporate Leaders Group at the European Wind Energy Conference where Ecotricity's launched their groundbreaking new windmill, the Britwind H15, Dixson-Declève warned that fossil fuel subsidies are harming the poor and are based on short term goals rather than long term strategy.
Fossil fuel subsidies globally total $5.3tn a year, or $10m a minute, and cost the average UK family £1,000 per year. Renewable energy on the other hand costs us £100 per family per year and produces 25% of UK power.
Sandrine Dixson-Declève said: "We believe that Europe is at a crossroads, either you create a competitive system that responds to energy security but also to climate concerns or you become increasingly uncompetitive.
"Fossil Fuel subsidy reform is absolutely crucial to create a level playing field.
"The International Energy Agency's statement on climate change energy indicates that every dollar spent on renewable subsidies equals six dollars on fossil fuel subsidies.
"There is a real window of opportunity to reform from this uneconomic position because of the low oil price. Government's are starting to realise that fossil fuel subsidies are a drain on budgets and stop spending on health, education and public welfare.
"Eliminating fossil fuel subsidies could give an immediate boost of 10%-12% reduction in greenhouse gases."
Dale Vince, founder of Ecotricity, said: "Renewable energy has the potential to upend the energy market, it's doing it in other countries around the world, it's bringing lower energy bills and lower carbon emissions at the same time."
Developed by Ecotricity's new subsidiary, Britwind, which it formed in 2014, the new Britwind H15 is set to bring big wind performance to small wind, generating electricity at almost half the cost of the best selling small windmill on the market, the Britwind R9000.
Ecotricity is also introducing a radical new approach, creating a new kind of green energy partnership between itself and its customers – making green energy where they live and work and sharing the benefits with them.
Vince continued: "The Britwind H15 is at the cutting edge of windmill technology – it's super efficient, cheap to maintain, and cuts the cost of making energy. Our commercial model is also at the cutting edge – we make the energy with our customers, where they live and work, and we share the benefits with them.
"It's about democratising the energy market – our aim is to bring lower bills and energy independence to homes and businesses in Britain, and to export the same opportunity to other parts of the world."