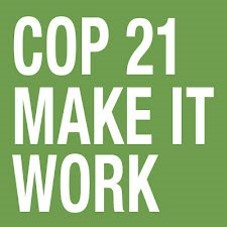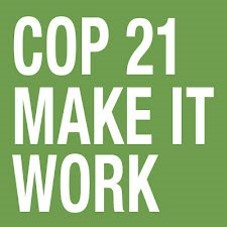 The Prince of Wales's Corporate Leaders Group calls on G20 Leaders to fulfil their six-year-old pledge to end fossil fuel subsidies
The Prince of Wales's Corporate Leaders Group (CLG) is calling on G20 leaders, on the eve of their annual meeting beginning in Antalya, Turkey,

on Sunday

, to send a decisive signal to business, investors and governments by agreeing to accelerate the elimination of perverse fossil fuel subsidies.
The G20 was one of the first international bodies to put fossil fuel subsidy reform on the global agenda. As early as 2009 they committed to "phase out and rationalise over the medium term inefficient fossil fuel subsidies". Yet, six years later, over $500 billion of public resources are being spent annually on subsidies to coal, oil and gas– four times the amount of subsidies to renewable energy.
Eliminating fossil fuel subsidies would not only substantially contribute to the much-needed greenhouse gas emissions reductions that are required to hold global surface temperature rise below 2 degrees. It would also benefit the wider economy.
The CLG, which brings together 23 leading global companies, is urging G20 leaders to turn their commitments on fossil fuel subsidies into practical action. The Group has called upon world leaders to adopt carbon pricing policies over the last decade and believe that the elimination of fossil fuel subsidies is an integral part of the proper costing of high carbon externalities in economies.  Pledges on fossil fuel subsidy reform will help to build momentum for climate action in the final days leading up to the UN climate change conference (COP21) in Paris later this month and create the foundation for real progress post-Paris.
The CLG is calling on businesses, global investors and governments to endorse the Friends of Fossil Fuel Subsidy Reform Communiqué, which will be presented to the UN by New Zealand Prime Minister John Key on the opening day of the Paris conference on 30 November 2015. The Communiqué promotes policy transparency, ambitious reform and targeted support for the poorest. It has already been endorsed by 25 countries (including G20 nations France, Germany, Italy, Mexico, the United States and the United Kingdom) and leading business and investor organisations.
The voice of business has become a powerful force for progress in climate mitigation, since the sizeable opportunity in low-carbon industries has become clear: fuelling jobs, innovation and top-line growth. The elimination of fossil fuel subsidies by governments, especially the G20 major economies, sends business a signal of long-term certainty and enhances investment decisions towards low carbon energy.
Paul Polman, CEO of Unilever, said: "As we approach the Paris climate talks and a turning point where the transition to a low-carbon future becomes inevitable, it is becoming ever more clear that fossil fuel subsidies, which we know both hinder the development of low carbon solutions and disproportionately benefit the well-off in society, need to be put in the past. I am delighted that together with other members of The Prince of Wales's Corporate Leaders Group, we have the opportunity to endorse the Friends of Fossil Fuel Subsidy Reform Communiqué and add our voice to this critical issue."
Jean-Bernard Lévy, CEO, EDF, commented: "In a few days, COP21 will bring together Heads of State, business leaders and civil society groups with the hope that the negotiations between 195 countries will give us a framework to decarbonise our economies. In order to catalyse change we are convinced that we need a carbon price to enable deep decarbonisation pathways through innovative low carbon solutions as well as the elimination of subsidies for fossil fuels such as coal, oil and natural gas. That is why we support this initiative through The Prince of Wales's Corporate Leaders Group because like the other member companies, we believe that carbon pricing combined with fossil fuel subsidy reform is a significant pathway to real decarbonisation."
Sandrine Dixson-Declève, Director of the CLG said, "The G20 has the opportunity to convey the long-term direction in which public investment is heading. With energy prices at an all-time low, now is the right time to phase out fossil fuel subsidies with a gentler impact on consumers and national economies. Eliminating fossil fuel subsidies is key to ensuring an orderly economic transition towards decarbonisation. Accelerated actions towards a phase-out of subsidies would generate 12% of the total abatement needed by 2020 to keep the door open to the 2°C target."
The Prince of Wales's Corporate Leaders Group was the first business organisation to support the Friends of the Fossil Fuel Subsidy Reform Communiqué, during Climate Week NYC 2015. Earlier this month, the CLG initiated a letter to G20 and EU Finance Ministers signed by global groups working with thousands of leading businesses worldwide, urging them to create the conditions for a smooth, just and rapid transition to a low-carbon and climate-resilient economy. The letter particularly asked for clear and time-bound commitments on carbon pricing and the phasing out of perverse fossil fuel subsidies.