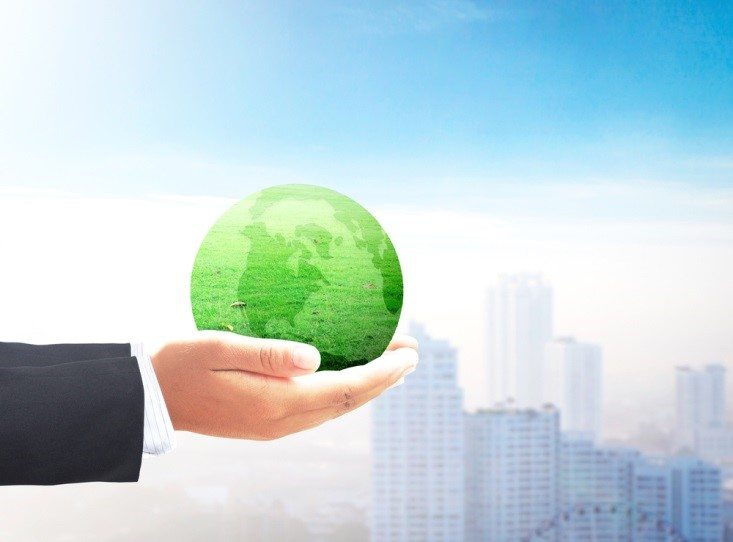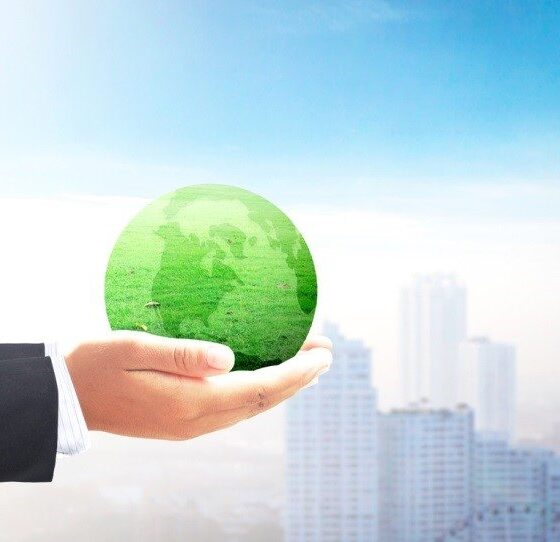 UK's Top Environmental Groups Lay Down Challenge to Next Mayor to Make London a Greener, Healthier City
A coalition of the UK's leading environmental groups,[1] including the National Trust, WWF, RSPB and Greenpeace, are today calling for the next mayor to commit to a greener London during their term.
As part of Greener London week,[2] they are challenging the next mayor to improve conditions for those who live and work in the capital, by tackling the huge problems of air pollution and declining green spaces, and by creating clean energy and transport systems.
The group has worked together to develop big ideas and the practical means to make the capital a greener, fairer and better place to live and work. Their report, Greener London, (click to download the full document)[3] sets out how the next mayor of London can transform the city by the end of their first term to change how people live and travel in the capital, provide high quality and affordable homes in healthy and green neighbourhoods, and make London a world leading low carbon city.
Among the ideas, the groups call on the mayor to:
phase out all diesel black cabs and Public Hire Vehicles by 2020 and follow Paris' example by making the entire London bus fleet run on clean fuel by 2025;
create a Clean Lungs Fund to protect children by tackling air pollution around London schools;
set a 'green rooftop' requirement for new commercial developments;
give 100 social housing estates high quality green spaces by 2020;
demand new regulatory powers from government to ensure London's renters benefit from warmer homes;
set up an energy efficiency loan scheme for London's small businesses;
make the capital a world leading solar city with a tenfold increase in solar capacity – equivalent to around 200,000 solar rooftops;
harmonise the 20 different recycling systems across the city to increase the amount and quality of recycling;
ban unsafe lorries during rush hour to protect cyclists.
Londoners will have the chance to debate these ideas and others with Zac Goldsmith, Sadiq Khan, Sian Berry and Caroline Pidgeon at the only environmental hustings for the mayoral election, the Greener London hustings on Friday 4 March.
Quotes from participating organisations:
Stephen Joseph, CEO, Campaign for Better Transport:
"Under current plans, children born today will have started school before they have air fit to breathe. By expanding the Ultra Low Emission Zone and bringing forward the end date for dirty diesel in London's bus and taxi fleets, paid for by abandoning unnecessary new road schemes, the next mayor can make a real difference to the health and life chances of Londoners."
Nicola Briggs, London director, National Trust:
"In 1895 Octavia Hill created the National Trust because she saw the importance of protecting London's green spaces so that everyone can benefit from them. Now in 2016 London's parks and open spaces face new challenges to make the most out of squeezed public funding and making new developments work for our environment. The solutions set out in Greener London offer many opportunities that the mayor can take advantage of to make the quality of life better for all Londoners. This is why we are happy to support Greener London and look forward to working with the next mayor."
John Sauven, executive director, Greenpeace UK:
"London holds two unenviable records. It has some of the highest air pollution levels and the lowest amount of solar power installed per household in the country. Any serious vision for a cleaner London must include a plan to swap these two records around. From transport to energy, our dependence on dirty fossil fuels is holding London back. The capital has all the resources it needs to break free from it. It's time for the next mayor to give this cutting edge city the cutting edge power and transport systems it deserves."
Gordon Scorer, chief executive of London Wildlife Trust:
"A wilder, greener city would be good for Londoners, as well as the wildlife that shares our city. Regular contact with nature is known to be beneficial for our health and mental wellbeing, and yet a third of families in London visit natural spaces less than six times a year, and London's children are spending less and less time outdoors. By making it easier for all Londoners to experience the beauty and wonder of nature in their neighbourhoods, by improving natural green spaces in social housing estates for example, the next mayor could make London a happier, healthier city for all."
Shaun Spiers, chief executive of the Campaign to Protect Rural England (CPRE):
"The new mayor will need to act decisively to address London's housing crisis. With care and imagination we can build the homes London needs; make it a better, greener place to live; and protect the countryside within and around it."
Glyn Davies, acting chief executive, WWF UK:
"London is a great city, and what we do is seen and heard around the planet. London can lead the way in fighting climate change, which is one of the greatest threats we face. All the mayoral candidates should show clear plans for getting emissions down, and capitalise on the wealth creating potential of greener growth for London."
Matthew Spencer, director, Green Alliance:
"London is a dynamic city, but if it's to remain a healthy place to live and work it also has to become a greener city. If the next mayor doesn't tackle air pollution, restore our green spaces and continue the transport revolution, London will become a victim of its own success. London is unusual in the UK in having most of the powers it needs to make itself greener without waiting for central government. We've suggested 20 practical ways the next mayor can use their power on behalf of London citizens seeking a more liveable city."