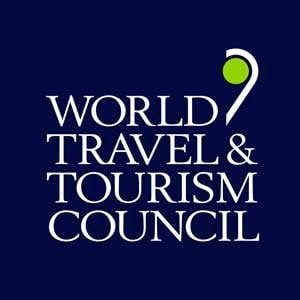 We've just announced the 15 Finalists for our 2016 Tourism for Tomorrow Awards. The 15 Finalists – in the five categories of Community, Destination, Environment, Innovation and People – were chosen after a rigorous judging process, narrowing down from the original entries, which came from 62 countries.
The Finalists for this year's WTTC Tourism for Tomorrow Awards are:
Community Award Finalists, whose organisations are committed to sustainable tourism leadership in local community development, empowerment and cultural heritage: Expediciones Sierra Norte, Pueblos Mancomunados (Mexico), Sapa O'Chau (Vietnam) and Yayasan Ekowisata Indonesia (Indonesia).
Destination Award Finalists, who show commitment to supporting and delivering sustainable tourism best practices in their destinations: Parkstad Limburg (Netherlands), Swiss Parks Network (Switzerland) and V&A Waterfront (South Africa).
Environment Award Finalists, whose organisations and companies achieved environmental best practice through biodiversity conservation, protection of natural habitats, addressing climate change, and green operations: Alcatraz Cruises (USA), Lindblad Expeditions (USA and worldwide) and Wilderness Safaris (South Africa / Botswana).
Innovation Award Finalists, who provided innovative solutions to overcoming the challenges faced by Travel & Tourism in implementing sustainability in practice: ANVR (the Netherlands), Northsailing (Iceland) and joint project by PWC, Travel Foundation & TUI Group (United Kingdom).
People Award Finalists, who are dedicated to the development of capacity building, training and education to build a skilled tourism workforce for the future: Jus' Sail (Saint Lucia), Kinyei International (Cambodia) and Youth Career Initiative (United Kingdom).
Following the first phase of the three stage judging process all applications have now been carefully evaluated by a committee of independent expert judges against established sustainable tourism criteria, which include community development, preservation of cultural and natural heritage, and innovative solutions for sustainable practices. The second phase will see on-site evaluation of each Finalist by international sustainable tourism experts, assessing the organisations and the business practices they have highlighted in their application. Following the evaluations the winners of each category will be chosen by a further panel of leading authorities in sustainability. The Winner Selection Committee is chaired by Fiona Jeffery OBE, Chair of the WTTC Tourism for Tomorrow Awards and includes, Darrell Wade, Co-Founder and CEO, Intrepid Group; Hugh Riley, Secretary General, Caribbean Tourism Organization; and Stephanie Draper, Deputy Chief Executive, Forum for the Future.
"This year's finalists reflect the importance of knowledge in creating a more sustainable tourism industry," said Awards Lead Judge, Graham Miller, Professor of Sustainability in Business and Head of School of Hospitality and Tourism Management, The University of Surrey. "We have organisations who have created carbon calculators, methods of measuring impacts, developed new technology and really thought outside the traditional confines of the sector. There is still no shortage of passion and determination to drive forward sustainability, but working smarter through networks, partnerships and high level thinking mark the future for sustainable tourism."
The overall winners in each category will be announced during the Tourism for Tomorrow Awards Ceremony at the 16th WTTC Global Summit in Dallas, Texas on the 7th of April. Read more about Tourism for Tomorrow Finalists 2016 here.
Read more at: http://www.wttc.org/tourism-for-tomorrow-awards/newsletter/2016/january-2016/?dm_i=YI8,3ZF3W,IJ29F0,EDS99,1#1