Activists Occupy British Museum as Celebs Urge New Director to Drop BP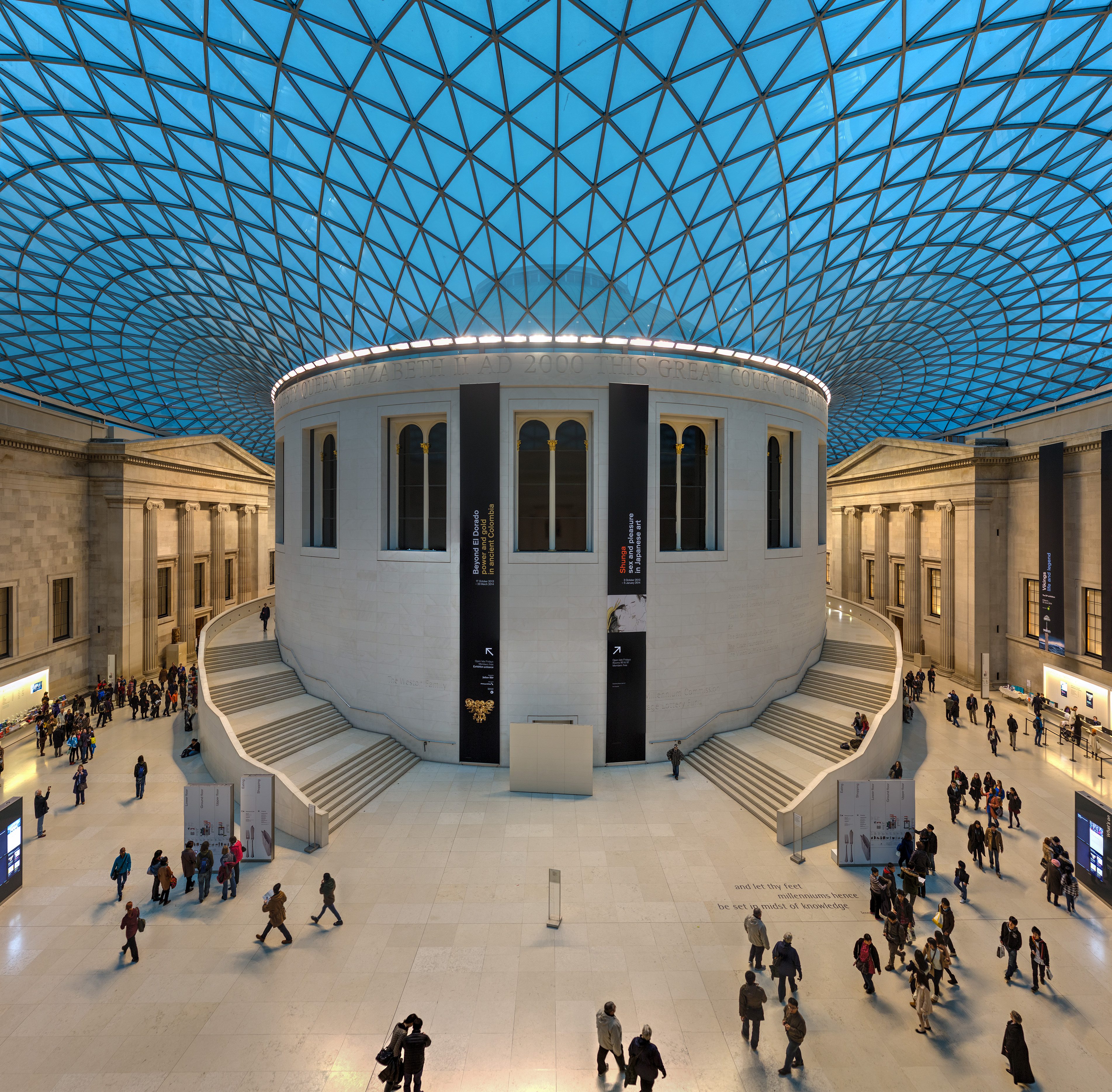 Today, theatrical campaign group BP or not BP? have taken over the Great Court of the British Museum with a 'disobedient exhibition' about the Museum's controversial sponsor, BP. The 20-strong group arrived at
11am

and set up the exhibition – called 'A History of BP in 10 Objects' – without permission, inside the iconic space. It features objects sent from all over the world by communities impacted by BP's environmental destruction and human rights abuses, including crude oil from the Gulf Coast spill, an empty tear gas cartridge from Tahrir Square and a shamanic healing tool from Colombia (see below for the full list).

After today's exhibition, the objects will be presented to the Museum as a gift to the nation to welcome the Museum's new director Hartwig Fischer. Museum trustees will then be required to consider whether to accept the objects into the collection.

The 'rebel curators' are giving tours and talks about the objects to Museum visitors, and using tablet devices to show films from the people who donated the objects, explaining their significance. The exhibition is being live tweeted throughout the day, from @ReclaimOurBard using #HistoryOfBP. An accompanying website, featuring images, films and text about each object, went live as the exhibition started at www.historyofbp.org. A public petition will be launched tomorrow at https://you.38degrees.org.uk/petitions/tell-the-new-british-museum-director-to-drop-bp

Later today, at 4.30pm, a letter will be published on the Guardian website (and in tomorrow's paper), from 91 famous and well-respected figures from across society. The signatories – including Mark Ruffalo, Margaret Atwood and Emma Thompson – are calling on Dr Fischer to end the Museum's relationship with BP. The letter was co-ordinated by the Art Not Oil Coalition.

The letter and the guerrilla exhibition have both been timed to target the new director as he takes up his post tomorrow. The Museum's 5-year deal with BP expires this year, and so one of Fischer's first decisions will be whether to renew it. Despite the high-profile nature of the BP sponsorship, it represents just 0.8% of the Museum's annual income, or two hours' profit for the oil giant. Last month, Tate announced that its 26-year relationship with BP was coming to an end, a decision that has increased the pressure on other oil-funded institutions to follow suit.

As well as artefacts directly linked to BP, the exhibition also includes items linked to the broader issue of corporate influence within public arts and culture. Objects have been donated by the museum workers' union PCS, to highlight the growing threat of museum privatisation, and from construction workers whose names were held on an illegal blacklist by the Museum's facilities contractor Carillion.

Cherri Foytlin, a Gulf Coast resident who has submitted a film for the exhibition, said: "Since 2010, there are a lot more graves in the Gulf of Mexico than there were before, and that's just the truth. So anytime we see arts organisations take on BP as a sponsor, we want to make sure those institutions understand that they are sponsoring death. They are sponsoring death in our communities."

Benny Wenda, West Papuan Independence Leader, who submitted a Morning Star flag to the exhibition, said: "I give this flag on behalf of my people of West Papua who continue to suffer and die under illegal occupation and genocide fuelled by BP. We West Papuans have witnessed our sacred lands destroyed by multinational corporations just to make more profit for the Indonesian government. While we West Papuans are imprisoned for 15 years just for raising our national flag, you have the freedom to speak out."

Jess Worth from BP or not BP?, the group who curated the exhibition, said: "The objects in this exhibition show that BP is a menace to local people and ecosystems all over the world. The British Museum is supposed to help us understand and learn from history. Instead it continues to promote one of history's most notorious corporate villains. Hartwig Fischer's first big challenge will be to end the museum's controversial contract with BP."

Exhibition summary:

For the last twenty years, BP has sponsored the British Museum. Over the same period, it's been linked to countless human rights and environmental abuses, while pursuing a business plan which makes climate breakdown inevitable.
This exhibition brings together objects sent from communities around the world and asks: why does the British Museum continue to work with this corporate criminal?

List of Objects (details and images available on request):
Crude oil from the Louisiana coastline following the BP Deepwater Horizon spill
Lamassu charm from Iraq, where BP encouraged the Western invasion and is now operating
Photo of Colombian trade unionist Gilberto Torres, who is currently suing BP for its role in his kidnap and torture
Flag of independence from West Papua, where BP is supporting Indonesia's repression of the West Papuan people
Tear gas cartridge from Tahrir Square, Egypt, where BP is the biggest foreign investor
Arpillera embroidery from Mexican and Latin American solidarity groups in London
Hard hat from blacklisted construction workers – the museum also works with blacklisting firm Carillion
Black confetti from Liberate Tate, used to celebrate Tate and BP parting company this March
Oil lamp rescued from Calder Valley floods on Boxing Day 2015
Waira Indigenous shamanic healing tool from Colombia
Photo album of images from communities living next to BP's Whiting refinery in Indiana
Terms of Reference of Australian Senate inquiry over BP's controversial plans to drill in the Great Australian Bight, sent by Bunna Lawrie, Indigenous Mirning Traditional Owner.
Painted sunflower from No Privatisation at the National Gallery campaign by PCS Union members – the union, which also represents British Museum workers, is committed to ending oil sponsorship of culture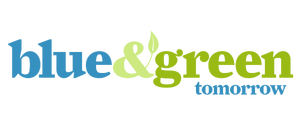 Will Self-Driving Cars Be Better for the Environment?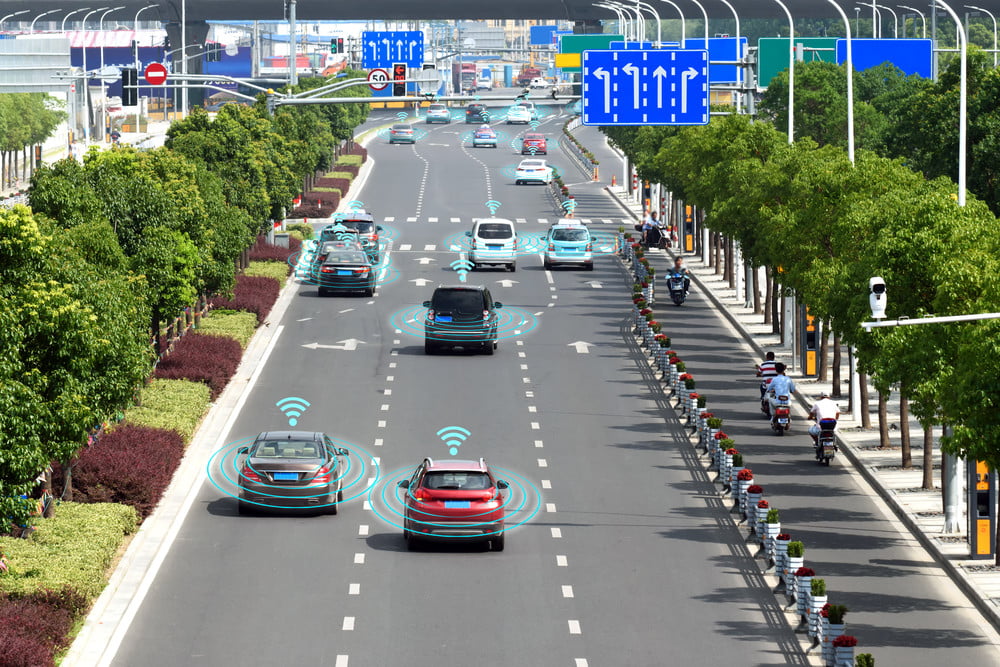 Technologists, engineers, lawmakers, and the general public have been excitedly debating about the merits of self-driving cars for the past several years, as companies like Waymo and Uber race to get the first fully autonomous vehicles on the market. Largely, the concerns have been about safety and ethics; is a self-driving car really capable of eliminating the human errors responsible for the majority of vehicular accidents? And if so, who's responsible for programming life-or-death decisions, and who's held liable in the event of an accident?
But while these questions continue being debated, protecting people on an individual level, it's worth posing a different question: how will self-driving cars impact the environment?
The Big Picture
The Department of Energy attempted to answer this question in clear terms, using scientific research and existing data sets to project the short-term and long-term environmental impact that self-driving vehicles could have. Its findings? The emergence of self-driving vehicles could essentially go either way; it could reduce energy consumption in transportation by as much as 90 percent, or increase it by more than 200 percent.
That's a margin of error so wide it might as well be a total guess, but there are too many unknown variables to form a solid conclusion. There are many ways autonomous vehicles could influence our energy consumption and environmental impact, and they could go well or poorly, depending on how they're adopted.
Driver Reduction?
One of the big selling points of autonomous vehicles is their capacity to reduce the total number of vehicles—and human drivers—on the road. If you're able to carpool to work in a self-driving vehicle, or rely on autonomous public transportation, you'll spend far less time, money, and energy on your own car. The convenience and efficiency of autonomous vehicles would therefore reduce the total miles driven, and significantly reduce carbon emissions.
There's a flip side to this argument, however. If autonomous vehicles are far more convenient and less expensive than previous means of travel, it could be an incentive for people to travel more frequently, or drive to more destinations they'd otherwise avoid. In this case, the total miles driven could actually increase with the rise of self-driving cars.
As an added consideration, the increase or decrease in drivers on the road could result in more or fewer vehicle collisions, respectively—especially in the early days of autonomous vehicle adoption, when so many human drivers are still on the road. Car accident injury cases, therefore, would become far more complicated, and the roads could be temporarily less safe.
Deadheading
Deadheading is a term used in trucking and ridesharing to refer to miles driven with an empty load. Assume for a moment that there's a fleet of self-driving vehicles available to pick people up and carry them to their destinations. It's a convenient service, but by necessity, these vehicles will spend at least some of their time driving without passengers, whether it's spent waiting to pick someone up or en route to their location. The increase in miles from deadheading could nullify the potential benefits of people driving fewer total miles, or add to the damage done by their increased mileage.
Make and Model of Car
Much will also depend on the types of cars equipped to be self-driving. For example, Waymo recently launched a wave of self-driving hybrid minivans, capable of getting far better mileage than a gas-only vehicle. If the majority of self-driving cars are electric or hybrids, the environmental impact will be much lower than if they're converted from existing vehicles. Good emissions ratings are also important here.
On the other hand, the increased demand for autonomous vehicles could put more pressure on factory production, and make older cars obsolete. In that case, the gas mileage savings could be counteracted by the increased environmental impact of factory production.
The Bottom Line
Right now, there are too many unanswered questions to make a confident determination whether self-driving vehicles will help or harm the environment. Will we start driving more, or less? How will they handle dead time? What kind of models are going to be on the road?
Engineers and the general public are in complete control of how this develops in the near future. Hopefully, we'll be able to see all the safety benefits of having autonomous vehicles on the road, but without any of the extra environmental impact to deal with.
Road Trip! How to Choose the Greenest Vehicle for Your Growing Family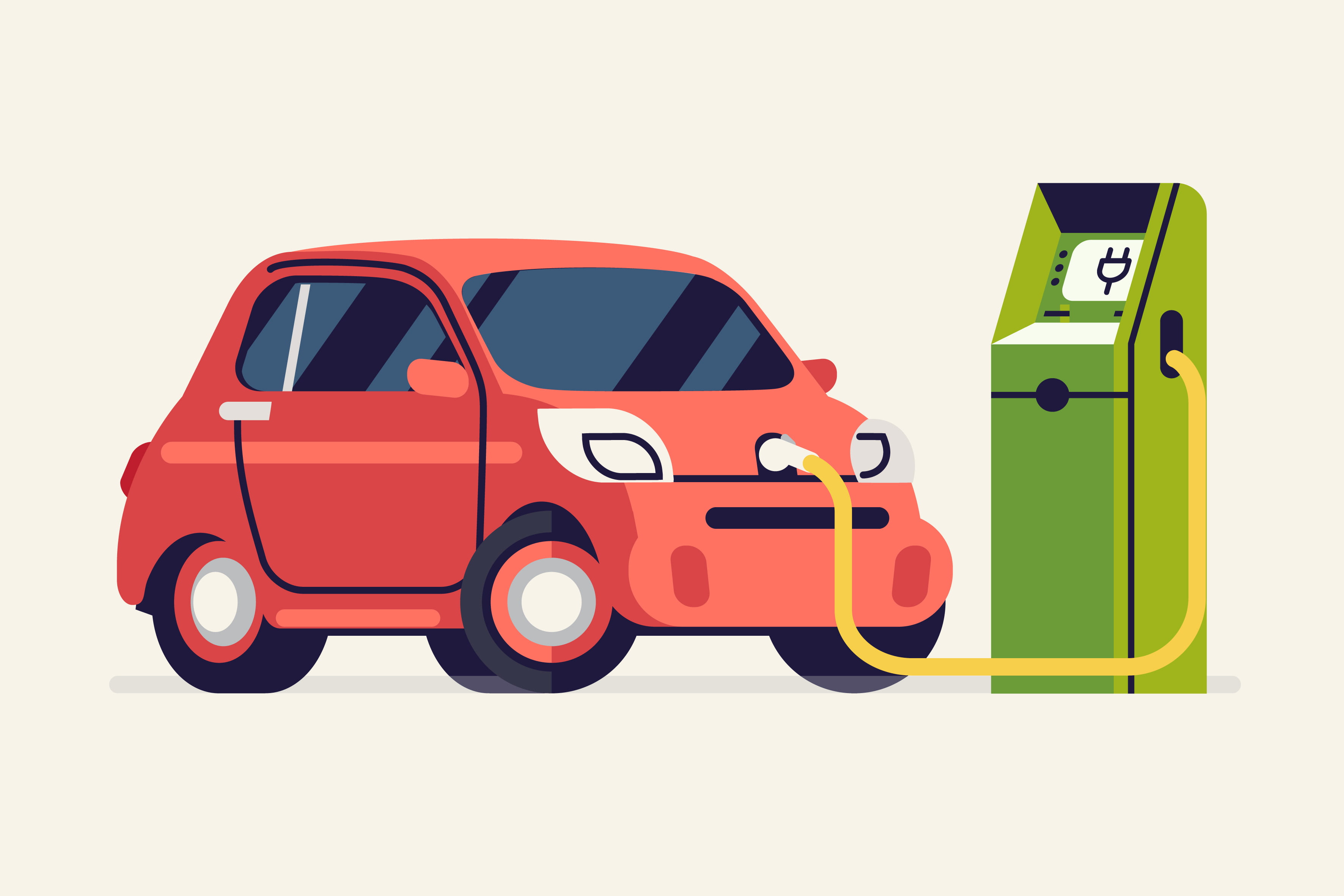 When you have a growing family, it often feels like you're in this weird bubble that exists outside of mainstream society. Whereas everyone else seemingly has stability, your family dynamic is continuously in flux. Having said that, is it even possible to buy an eco-friendly vehicle that's also practical?
What to Look for in a Green, Family-Friendly Vehicle?
As a single person or young couple without kids, it's pretty easy to buy a green vehicle. Almost every leading car brand has eco-friendly options these days and you can pick from any number of options. The only problem is that most of these models don't work if you have kids.
Whether it's a Prius or Smart car, most green vehicles are impractical for large families. You need to look for options that are spacious, reliable, and comfortable – both for passengers and the driver.
5 Good Options
As you do your research and look for different opportunities, it's good to have an open mind. Here are some of the greenest options for growing families:
1. 2014 Chrysler Town and Country
Vans are not only popular for the room and comfort they offer growing families, but they're also becoming known for their fuel efficiency. For example, the 2014 Chrysler Town and Country – which was one of CarMax's most popular minivans of 2017 – has Flex Fuel compatibility and front wheel drive. With standard features like these, you can't do much better at this price point.
2. 2017 Chrysler Pacifica
If you're looking for a newer van and are willing to spend a bit more, you can go with Chrysler's other model, the Pacifica. One of the coolest features of the 2017 model is the hybrid drivetrain. It allows you to go up to 30 miles on electric, before the vehicle automatically switches over to the V6 gasoline engine. For short trips and errands, there's nothing more eco-friendly in the minivan category.
3. 2018 Volkswagen Atlas
Who says you have to buy a minivan when you have a family? Sure, the sliding doors are nice, but there are plenty of other options that are both green and spacious. The new Volkswagen Atlas is a great choice. It's one of the most fuel-efficient third-row vehicles on the market. The four-cylinder model gets an estimated 26 mpg highway.
4. 2015 Hyundai Sonata Hybrid
While a minivan or SUV is ideal – and necessary if you have more than two kids – you can get away with a roomy sedan when you still have a small family. And while there are plenty of eco-friendly options in this category, the 2015 Hyundai Sonata Hybrid is arguably the biggest bang for your buck. It gets 38 mpg on the highway and is incredibly affordable.
5. 2017 Land Rover Range Rover Sport Diesel
If money isn't an object and you're able to spend any amount to get a good vehicle that's both comfortable and eco-friendly, the 2017 Land Rover Range Rover Sport Diesel is your car. Not only does it get 28 mpg highway, but it can also be equipped with a third row of seats and a diesel engine. And did we mention that this car looks sleek?
Putting it All Together
You have a variety of options. Whether you want something new or used, would prefer an SUV or minivan, or want something cheap or luxurious, there are plenty of choices on the market. The key is to do your research, remain patient, and take your time. Don't get too married to a particular transaction, or you'll lose your leverage.
You'll know when the right deal comes along, and you can make a smart choice that's functional, cost-effective, and eco-friendly.