Business leaders have welcomed carbon pricing in UNFCCC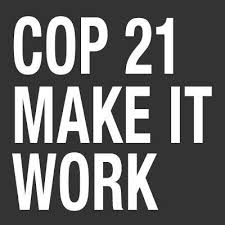 On Friday Business leaders welcomed the recognition of carbon pricing as an important tool to tackle climate change in the UNFCCC draft text released in Bonn on Friday (see page 15 here: 'Acknowledging that putting a price on carbon is an important approach for cost-effectiveness of the cuts in global greenhouse gas emissions').
Nigel Topping, CEO of We Mean Business, said: "Putting a meaningful price on carbon is one of the most effective policy measures to drive the transformation of global energy systems. To date 39 countries and 23 cities, states and regions are putting a price on carbon through taxes or cap and trade systems and many more plan to do so in the next few years.
"At the same time more than 1,000 companies are implementing an internal price on carbon in anticipation of regulation to come, many planning for prices above $40. We are delighted to see carbon pricing becoming a global norm.  The widespread adoption of carbon pricing will reduce competitiveness concerns and rising carbon prices  will drive further investment in a clean energy future. The decarbonisation of the economy is inevitable , irreversable and irresistible."
Steve Howard, IKEA Group's Chief Sustainability Officer, said: "We welcome the inclusion of carbon pricing in the UNFCCC negotiating text released today in Bonn. Ambitious climate policy, including carbon pricing, will enable business to innovate and invest in a low-carbon, prosperous future."
Mats Andersson, CEO of Fjärde AP-fonden/Fourth Swedish National Pension Fund, said: "If you are serious about fighting climate change, putting a price on carbon is the most cost-effective way  Carbon pricing provides the right signals to the investor community and will help us start reallocating money from the bad to the good."