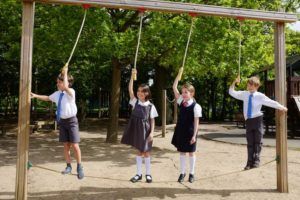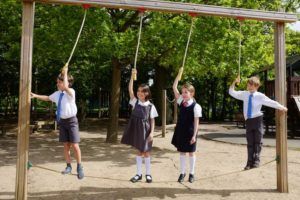 EcoOutfitters call on parents to question the very fabric of children's education and wellbeing
Two mothers turned entrepreneur duo, Marina and Irina launched the first independent school uniform brand, EcoOutfitters three years ago.  Their main message was to call on all parents to join them in demanding better standards of health, wellbeing and education for primary school children in the UK, through the very fabric of their education – school uniforms.
Despite reports by the British Skin Foundation of a dramatic and 'problematic' rise in the number of children in the UK suffering from eczema and various skin complaints, fabrics like polyester known to irritate skin and aggravate such conditions have become the uniform standard. Fuelled by the mothers' despair at watching their own children's skin conditions deteriorate as a result of wearing synthetic and chemically treated school uniforms, EcoOutfitters was born of necessity and motherly instinct.
When you consider that our children are forced to wear these clothes for some 36.5 hours a week, we knew we had to do something."
Why buy EcoOutfitters when we can purchase uniforms from the high street and supermarkets, some claiming to be 100% cotton. So why EcoOutfitters?
The main difference is that all EcoOutfitters garments are made from Organic Cotton rather than conventional cotton. Using non-GM seed, the garments are free from hazardous chemicals throughout the whole production chain.
How do we know that all this has been done?
All the products are certified by GOTS (Global Organic Textile Standard) which assures that every stage of production, from seed to the final product complies with their strict environmental and social criteria.
In addition, GOTS has a well defined social criteria, meaning that the farmers receive premium price for their cotton, while factory workers and everyone involved in the production receive a fair wage.
EcoOutfitters uniform may be are slightly more expensive than high street alternatives but the two are not comparable – EcoOutfitters are 100% certified organic. And actually, many customers are surprised by the affordability of our items.
To find out more about EcOutfitters, click here