Exclusive Interview: Ella Robertson, One Young World International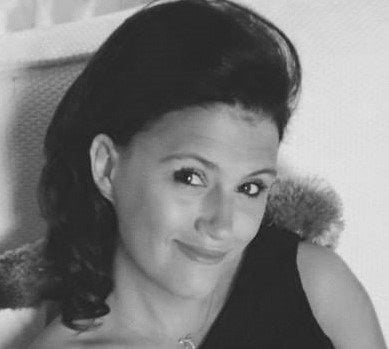 Ella Robertson is the Managing Director of One Young World International – organizing conferences around specific themes for young leaders in order to generate positive change. One Young World hosts speakers such as President Bill Clinton, Archbishop Desmond Tutu and President Mary Robinson to inspire young people to be the change they want to see in the world – with over 196 countries represented at its annual global Summit, One Young World is the most international gathering of young people other than the Olympics. Ella studied English at Balliol College, Oxford, where she was on the standing committee of the Oxford Union. In 2010, she represented Scotland at the World Debating Championships in Doha. She speaks to Blue & Green.
In 140 characters or less, what is the One Young World Environment Summit?
500 young environmental leaders + experts + world leaders + the world's biggest earth science lab = tangible solutions & real action
What was the driver for creating the One Young World Environment Summit—what gap does it fill? 
One Young World has been hosting annual conferences since 2010, bringing together figures such as President Clinton, Kofi Annan, Desmond Tutu with up to 1,300 young leaders representing 196 countries—in fact, we are the most international gathering of young people other than the Olympics. In addition to our global summit in Ottawa this year, we will be hosting two more focused events—the environment is an area that young people are most concerned about, so we thought we'd start there.
This will be a conference unlike any other environment event this year (as Bob Geldof once said, One Young World is not a talking shop)—you will definitely see tangible actions emerging from this event. The University of Arizona's Biosphere 2 will provide a completely unique backdrop for these discussions—for example, a workshop on water scarcity will take place in the desert biome, while delegates who want to explore how we can reduce the amount of micro-plastics in our oceans will actually be able to snorkel in the "ocean" inside the Biosphere.
Who does it primarily serve? 
The event is for anyone aged 18 to 30 who is active in the environmental arena and feels they have ideas ripe for collaboration with other young people. We already have scientists, activists, corporate sustainability professionals and environmental journalists registered, so it's going to be a very diverse group.
What difference does the One Young World Environment Summit want to make? 
We want the participants to come out of this summit armed with the knowledge, connections and motivation to be the change they want to see in the world, especially when it comes to environmental issues.
What are the barriers to making that difference? 
People often feel overwhelmed when faced with issues as large as climate change or ocean pollution. Even people with the brightest ideas often don't know where to start in order to implement a successful plan of action.
Who's helping you overcome those barriers? 
The 7,000 One Young World Ambassadors (i.e., our alumni community) around the world are able to advise each other, connect with each other and collaborate in order to get projects off the ground. Since 2010, our community has impacted more than 8.9 million people around the world.
We also receive incredible support from our One Young World Counsellors—global leaders from around the world who take the time to speak to and mentor our community. For example, right now we are running the Mary Robinson Climate Justice Prize, for which President Robinson (who just chaired the COP21 talks) will mentor the shortlisted candidates. Similarly, Nobel Prize Laureate Professor Muhammad Yunus personally addressed and selected the winners of our recent social business competition in Thailand. Both of these competitions also involve connecting winners with funding—so, One Young World is empowering young leaders in many ways.
The coming generations are going to be heavily affected by the (in)decisions and (in)actions of current generations in power—so, two questions … 
A) Is the action of older generations who are in leadership positions commensurate with the challenges your generation will face?
No. Incumbent leadership is overlooking the needs of today's young generation. We need young people's concerns to be taken much more seriously by people in positions of power, and that doesn't just mean politicians—CEOs should stop worrying about how to sell to millennials and focus on building businesses that create a sustainable future Similarly, the media need to engage with young people with much more rigour and give young people's views serious platforms.
B) If we could make you "President of the World" with absolute executive authority, what one thing would you enact to make the difference required for future generations?
I think youth unemployment is one of the greatest threats, not just to my generation, but to all world economies. Since we're talking about the environment, I would focus my attention on investing in green jobs and arming young people with the skills to transform industries and innovate new solutions to protect our planet.
How can people—individuals and organisations—find out more about the One Young World Environment Summit?
Our website has all the information you need. Our Facebook page and Twitter account will also provide regular updates. If you want to see what our community is doing around the world to impact the lives of other people, I recommend watching this short film.
Last year saw Paris host the COP 21 talks, which have been hailed as a success, do you think young people feel optimistic about political action on climate change at the moment?
Our #CallOnCOP Campaign, which took place ahead of Paris, featured 196 messages from 196 countries as well as videos from Kofi Annan, Paul Polman and other leaders. It showed that young people were frustrated with the lack of bold leadership prior to Paris—COP21 definitely paves the way for a more positive political action but will need to be implemented properly in order to be successful. At the One Young World Environment Summit, we will be hearing from the president of the Kyoto Protocol, analyzing what went wrong in the past and how we can avoid the same mistakes with the Paris Accord.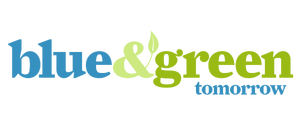 A Good Look At How Homes Will Become More Energy Efficient Soon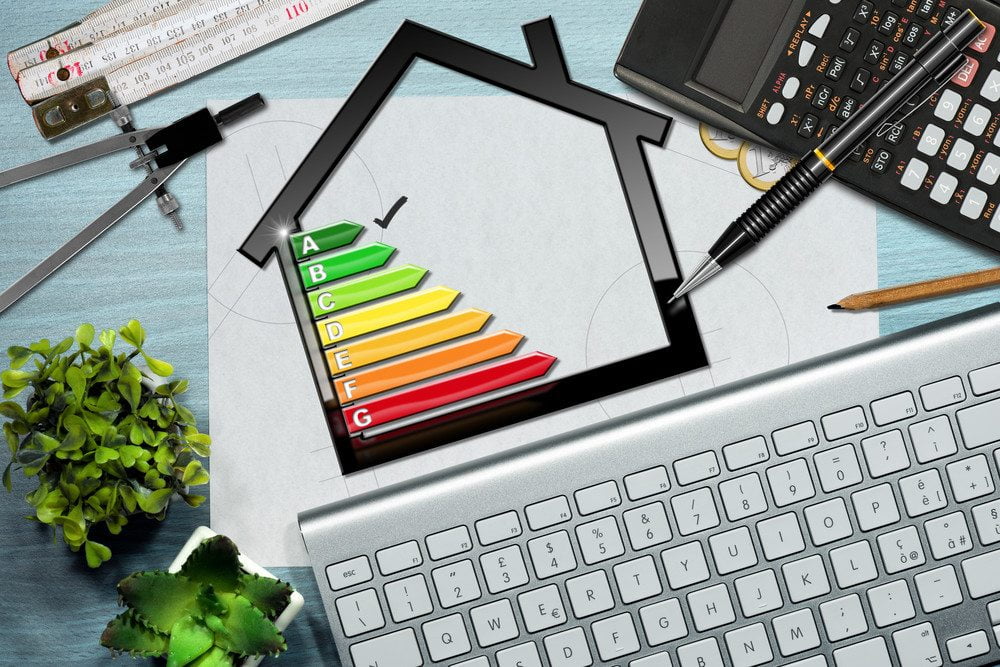 Everyone always talks about ways they can save energy at home, but the tactics are old school. They're only tweaking the way they do things at the moment. Sealing holes in your home isn't exactly the next scientific breakthrough we've been waiting for.
There is some good news because technology is progressing quickly. Some tactics might not be brand new, but they're becoming more popular. Here are a few things you should expect to see in homes all around the country within a few years.
1. The Rise Of Smart Windows
When you look at a window right now it's just a pane of glass. In the future they'll be controlled by microprocessors and sensors. They'll change depending on the specific weather conditions directly outside.
If the sun disappears the shade will automatically adjust to let in more light. The exact opposite will happen when it's sunny. These energy efficient windows will save everyone a huge amount of money.
2. A Better Way To Cool Roofs
If you wanted to cool a roof down today you would coat it with a material full of specialized pigments. This would allow roofs to deflect the sun and they'd absorb less heat in the process too.
Soon we'll see the same thing being done, but it will be four times more effective. Roofs will never get too hot again. Anyone with a large roof is going to see a sharp decrease in their energy bills.
3. Low-E Windows Taking Over
It's a mystery why these aren't already extremely popular, but things are starting to change. Read low-E window replacement reviews and you'll see everyone loves them because they're extremely effective.
They'll keep heat outside in summer or inside in winter. People don't even have to buy new windows to enjoy the technology. All they'll need is a low-E film to place over their current ones.
4. Magnets Will Cool Fridges
Refrigerators haven't changed much in a very long time. They're still using a vapor compression process that wastes energy while harming the environment. It won't be long until they'll be cooled using magnets instead.
The magnetocaloric effect is going to revolutionize cold food storage. The fluid these fridges are going to use will be water-based, which means the environment can rest easy and energy bills will drop.
5. Improving Our Current LEDs
Everyone who spent a lot of money on energy must have been very happy when LEDs became mainstream. Incandescent light bulbs belong in museums today because the new tech cut costs by up to 85 percent.
That doesn't mean someone isn't always trying to improve on an already great invention. The amount of lumens LEDs produce per watt isn't great, but we've already found a way to increase it by 25 percent.
Maybe Homes Will Look Different Too
Do you think we'll come up with new styles of homes that will take off? Surely it's not out of the question. Everything inside homes seems to be changing for the better with each passing year. It's going to continue doing so thanks to amazing inventors.
ShutterStock – Stock photo ID: 613912244
IEMA Urge Government's Industrial Strategy Skills Overhaul To Adopt A "Long View Approach"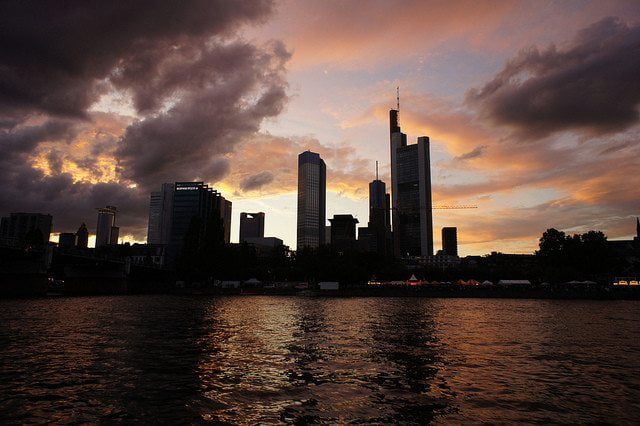 IEMA, in response to the launch of the Government's Industrial Strategy Green Paper, have welcomed the focus on technical skills and education to boost "competence and capability" of tomorrow's workforce.
Policy experts at the world's leading professional association of Environment and Sustainability professionals has today welcomed Prime Minister Teresa May's confirmation that an overhaul of technical education and skills will form a central part of the Plan for Britain – but warns the strategy must be one for the long term.
Martin Baxter, Chief Policy Advisor at IEMA said this morning that the approach and predicted investment in building a stronger technical skills portfolio to boost the UK's productivity and economic resilience is positive, and presents an opportunity to drive the UK's skills profile and commitment to sustainability outside of the EU.
Commenting on the launch of the Government's Industrial Strategy Green Paper, Baxter said today:
"Government must use the Industrial Strategy as an opportunity to accelerate the UK's transition to a low-carbon, resource efficient economy – one that is flexible and agile and which gives a progressive outlook for the UK's future outside the EU.
We welcome the focus on skills and education, as it is vital that tomorrow's workforce has the competence and capability to innovate and compete globally in high-value manufacturing and leading technology.
There is a real opportunity with the Industrial Strategy, and forthcoming 25 year Environment Plan and Carbon Emissions Reduction Plan, to set long-term economic and environmental outcomes which set the conditions to unlock investment, enhance natural capital and provide employment and export opportunities for UK business.
We will ensure that the Environment and Sustainability profession makes a positive contribution in responding to the Green Paper."