ClientEarth Reaction To DfT Sustainability Report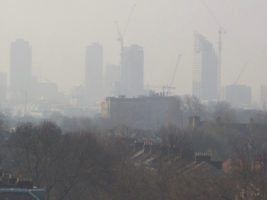 A report on Sustainability in the Department for Transport has today been published by the Commons Environmental Audit Committee.
Reacting to the report's findings, Alan Andrews, lawyer for ClientEarth, which is taking the government back to court over air pollution on 18 October, said:
The committee's report is very welcome
"The committee's report is very welcome for those of us who want the government to get a grip on the UK's air pollution crisis. As well as focusing on the essential business of replacing dirty diesel with low emission and electric vehicles, it highlights the need for the DfT to consider the environmental impact of all its transport projects.
"We need a new Clean Air Act, so that government departments, where relevant, consider air pollution as a matter of course in their decisions and people in Britain are no longer subjected to toxic and illegal levels of air pollution as they are today."