Responsible Tourism in Destinations (RTD8) conference: day two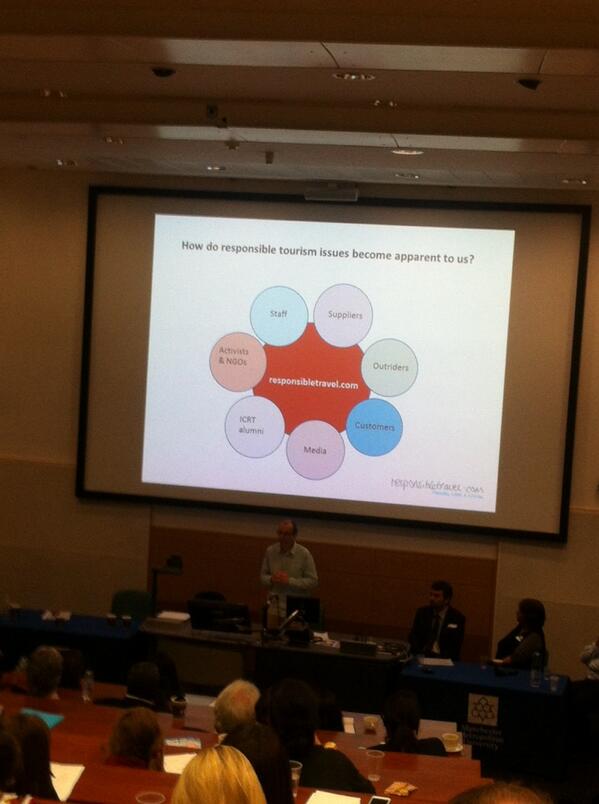 Leading figures from the travel and tourism industry gathered in Manchester on Friday for the eighth international Responsible Tourism in Destinations (RTD8) conference. Here's what was said on day two.
See here for a review of the morning and afternoon sessions on day one.
After a thought-provoking first day in Manchester looking at the challenges of tourism development and management, the second day saw the event move from Gorton Monastery to the city's Metropolitan University (MMU).
Titled 'Taking Responsibility, Achieving Change', delegates were welcomed by Simon Press, senior exhibition director at the World Travel Market (WTM) – the wider travel and tourism industry's biggest event. He spoke about how Harold Goodwin, RTD8's founder and co-ordinator, had been influential in WTM's leadership on responsible tourism.
Delivering the first keynote speech was Kevin Anderson from the Tyndall Centre for Climate Change Research at neighbouring Manchester University. Anderson outlined the grim reality facing us all in the form of climate change.
One of the world's leading climate scientists, he covered carbon budgets, aviation and the startling trend of increasing emissions. He noted how in the 20 years since the original Rio Earth Summit in 1992, the follow-up event Rio+20 could have got its name because of the vast increase in carbon emissions in that two-decade period.
At one point, the projector he was using for his presentation cut out, with Goodwin jokingly suggesting the blackout may be a premonition of the future.
Anderson claimed the biggest obstacle in tackling these major problems was that we lack the clarity and imagination to picture a different world. But the people who are the ones tasked with leading the transition are the ones we each see in the mirror every morning – in other words, us.
Following Anderson's keynote was another by Simon Robinson from Leeds Metropolitan University. He explored what the notion of responsibility means – and admitted that its definition was not widely agreed.
The first panel discussion of the second day looked at how to get agreement on the issue and its cause. Andy Cooper, director of government and external affairs at Thomas Cook, explained about the organisation's community engagement programme. He said its approach not only benefitted communities, but also employees and customers.
Then came Paul Britton from Thomson Cruises, the third largest cruise line in the UK, with 250,000 annual passengers.
He said many businesses in the tourism industry would "like" to be sustainable but they think it's expensive, has no tangible benefits or reduces customer experience. But he added that making sustainability easy for the industry to understand and displaying the business case were two effective ways of communicating it.
Sallie Grayson from People & Places spoke next about the tourism industry's responsibility for child protection. In an impassioned presentation, she said tourism needed to change in its response to the issue, but first, it needed to learn why. She added that "good intentions are not enough".
Justin Francis of responsibletravel.com then spoke about tourism and activism, before Andreas Walmsley from Plymouth University closed the session by addressing the issues of poor working conditions in tourism. Investment in education for "tomorrow's leaders" is crucial, he said, and tourism needs to continue to engage with industry and consumers.
Following the panel discussion was a keynote by Elise Allart from TUI Nederland – a tour operator that has won awards for its work against the sexual exploitation of children in Brazil.
Tourism is not the cause of his problem, she said, but it has a vitally important role in its prevention. Businesses in the industry can sign the Child Protection Code in an effort to drive out the practice for good.
RTD8 then welcomed another international presenter, in the form of Adama Bah from the West African branch of the International Centre for Responsible Tourism (ICRT). He detailed how tourism can benefit the poor – providing examples of how it has worked in his native Gambia.
Much of the conference so far had focused on what the industry itself can do to be more sustainable and responsible, but the first two speakers after the lunch break sought to bring another group to the table – the consumers.
Michael Ball, a freelance tourism consultant, spoke of how and where people travel in different stages of their lives. He said intergenerational travel relies on two key experiential constituents: meaningfulness and togetherness.
Taking to the stage for the second time, Justin Francis from responsibletravel.com talked about tourists wanting more real and authentic travel experiences. He said the industry's messaging needed to be more about experience and local communities – rather than a certain trip's sustainability credentials.
Following them was Nikki White, head of sustainability and destinations at ABTA. Her presentation was about social inclusion, and how the industry can cater to elderly, disabled and LGBT travellers. Not all destinations are welcoming and suitable. We need to accept that there are people with different holiday needs, she said, but it's important we treat them as individuals and not group them together.
The next panel discussion was about processes – and what we can use to effectively respond to the issues of destination management and responsible tourism.
Stephen Farrant, director of Business in the Community's International Tourism Partnership, spoke about the organisation's leadership on initiatives like the Hotel Carbon Measurement Initiative – a project that aims to standardise how hotels measure corporate customers' carbon impact.
He was followed by Salli Felton, acting chief executive of the Travel Foundation, who detailed some of the problems related to social inclusion. She said "hassle" was created when local people felt disconnected from tourism.
Earlier in the day, the climate scientist Kevin Anderson had spoken about his decision to give up flying a decade ago because of its environmental impact. And the next presentation – by Paul Hooper from the Centre of Aviation Transport and the Environment at MMU – looked at whether aviation can ever become sustainable.
He said tourism – like aviation – was a "victim of its own success". He urged the industry, such as hotels and airports, to start accounting for scope 3 emissions. These are emissions not produced directly (scope 1) or indirectly through the consumption of electricity, heat or steam (scope 2) but instead from the supply chain, the materials and fuels used and any other indirect sources.
He added that airports must take responsibility for airline emissions or else risk losing credibility in their reporting activities.
Closing the panel on processes, Cathy Parker, professor of marketing and retail enterprise at MMU, spoke about designing – and marketing – sustainable destinations. "Sustainability means everyone has got to win", she said.
The next session saw delegates break up into smaller groups to discuss more specific issues. In one, about carbon and climate change, attendees discussed how to engage people in different, more low-carbon ways of travelling – for example, going on holiday at unusual times of year and for different purposes.
Negative marketing – where consumers are perhaps told that going to a certain place is bad for the local community, for example – works where appropriate. So too does "selling the sizzle" – playing up the great places that might not be on a consumer's radar.
Another breakout session looked at responsible consumers and the consumer experience. Xavier Font from Leeds Metropolitan University said the tourism industry was talking to consumers in the wrong language. Environmental audits only appeal to the committed environmentalist niche and the wider audience simply wants fun.
Tourist guide Jean Bailo talked about using registered local guides who have insurance and a code of conduct, adding that we need to make sustainability enjoyable.
Vicky Smith, consultant at the ICRT consultant and online specialist, explained about how consumers can tell the difference between different types of responsible tourism and how organisations differentiate themselves. She pointed towards Google's work on the five stages of travel – dreaming, planning, booking, experiencing, sharing – which therefore suggested most people for most of the year are thinking about their holidays.
Davina Stanford from Leeds Met spoke about her 'wise growth' research and how to keep it real for residents and visitors in destinations. We really do need persuasive communication, she said, because nudging people will only take us so far.
Into the penultimate session of day two and panellists sought to find out how we can ensure and report progress.
Jenn Bobbin from JustReport detailed three monitoring tools: staff welfare, shared value and the environment. Meanwhile Jackie Brander-Brown from the MMU Business School said current business trends in the global hotel industry were "strongly oriented" towards sustainable development.
Rachel Dunk from MMU's Centre of Aviation Transport and the Environment noted Apple chief executive Tim Cook's comments on profit-motivated investors not being welcome at the tech giant. She said this was proof that sustainability was becoming an increasingly mainstream consideration.
Ruth Holroyd of Oakleaf Business Solutions rounded off the panel with a presentation on sustainability reporting, saying it was one of the most effective ways to get sustainability onto the board agenda.
In the final session of the day two at RTD8, Martin Brackenbury and Jason Freezer reflected on what we had learnt from day one.
Brackenbury, president of the International Federation of Tour Operators for two decades until 2010, described the first day as "extraordinarily stimulating". He described tourist destinations as "living, changing entities" and said how they needed to be "nurtured like gardens".
Meanwhile Freezer, head of destination management at VisitEngland, called for the private sector to become more engaged with responsible tourism and to join the conversation at the next RTD conference. He concluded that the "silo mentality" that exists – the thinking that one industry alone can change the world – needed to be broken.
See here for a review of the morning and afternoon sessions on day one.
Further reading:
Manchester to host Responsible Tourism in Destinations conference
Sustainable tourism is an instrument to 'protect nature and alleviate poverty'
VisitEngland: sustainability 'secures a successful future' for tourism
Travel Foundation: sustainable tourism will soon be 'the only way to do business'
International Tourism Partnership: the hotels that are shaping the future of tourism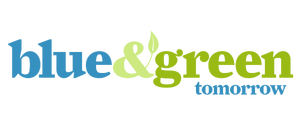 Will Self-Driving Cars Be Better for the Environment?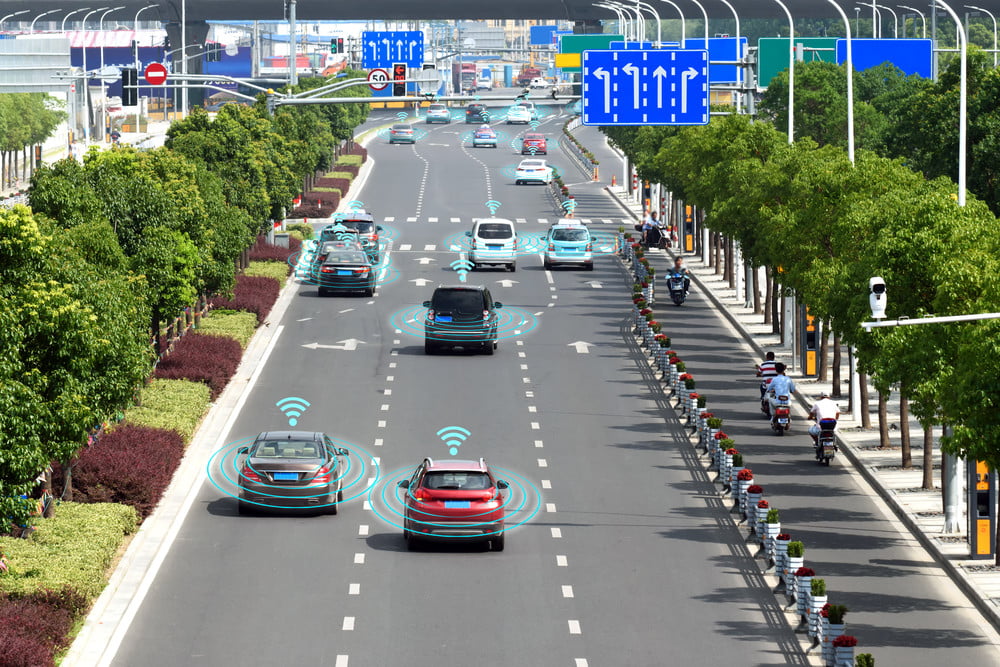 Technologists, engineers, lawmakers, and the general public have been excitedly debating about the merits of self-driving cars for the past several years, as companies like Waymo and Uber race to get the first fully autonomous vehicles on the market. Largely, the concerns have been about safety and ethics; is a self-driving car really capable of eliminating the human errors responsible for the majority of vehicular accidents? And if so, who's responsible for programming life-or-death decisions, and who's held liable in the event of an accident?
But while these questions continue being debated, protecting people on an individual level, it's worth posing a different question: how will self-driving cars impact the environment?
The Big Picture
The Department of Energy attempted to answer this question in clear terms, using scientific research and existing data sets to project the short-term and long-term environmental impact that self-driving vehicles could have. Its findings? The emergence of self-driving vehicles could essentially go either way; it could reduce energy consumption in transportation by as much as 90 percent, or increase it by more than 200 percent.
That's a margin of error so wide it might as well be a total guess, but there are too many unknown variables to form a solid conclusion. There are many ways autonomous vehicles could influence our energy consumption and environmental impact, and they could go well or poorly, depending on how they're adopted.
Driver Reduction?
One of the big selling points of autonomous vehicles is their capacity to reduce the total number of vehicles—and human drivers—on the road. If you're able to carpool to work in a self-driving vehicle, or rely on autonomous public transportation, you'll spend far less time, money, and energy on your own car. The convenience and efficiency of autonomous vehicles would therefore reduce the total miles driven, and significantly reduce carbon emissions.
There's a flip side to this argument, however. If autonomous vehicles are far more convenient and less expensive than previous means of travel, it could be an incentive for people to travel more frequently, or drive to more destinations they'd otherwise avoid. In this case, the total miles driven could actually increase with the rise of self-driving cars.
As an added consideration, the increase or decrease in drivers on the road could result in more or fewer vehicle collisions, respectively—especially in the early days of autonomous vehicle adoption, when so many human drivers are still on the road. Car accident injury cases, therefore, would become far more complicated, and the roads could be temporarily less safe.
Deadheading
Deadheading is a term used in trucking and ridesharing to refer to miles driven with an empty load. Assume for a moment that there's a fleet of self-driving vehicles available to pick people up and carry them to their destinations. It's a convenient service, but by necessity, these vehicles will spend at least some of their time driving without passengers, whether it's spent waiting to pick someone up or en route to their location. The increase in miles from deadheading could nullify the potential benefits of people driving fewer total miles, or add to the damage done by their increased mileage.
Make and Model of Car
Much will also depend on the types of cars equipped to be self-driving. For example, Waymo recently launched a wave of self-driving hybrid minivans, capable of getting far better mileage than a gas-only vehicle. If the majority of self-driving cars are electric or hybrids, the environmental impact will be much lower than if they're converted from existing vehicles. Good emissions ratings are also important here.
On the other hand, the increased demand for autonomous vehicles could put more pressure on factory production, and make older cars obsolete. In that case, the gas mileage savings could be counteracted by the increased environmental impact of factory production.
The Bottom Line
Right now, there are too many unanswered questions to make a confident determination whether self-driving vehicles will help or harm the environment. Will we start driving more, or less? How will they handle dead time? What kind of models are going to be on the road?
Engineers and the general public are in complete control of how this develops in the near future. Hopefully, we'll be able to see all the safety benefits of having autonomous vehicles on the road, but without any of the extra environmental impact to deal with.
New Zealand to Switch to Fully Renewable Energy by 2035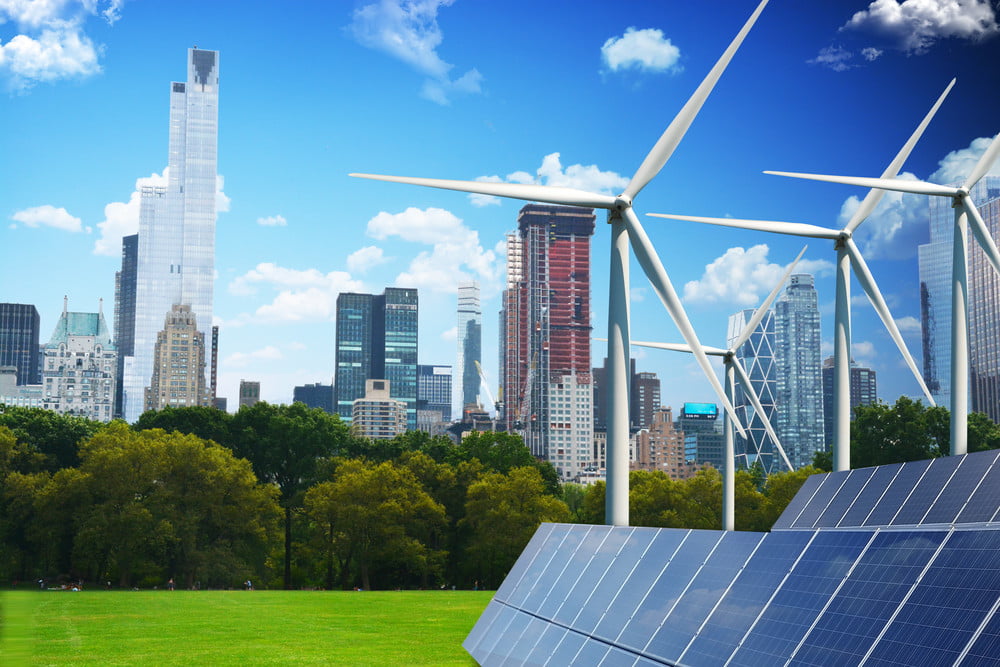 New Zealand's prime minister-elect Jacinda Ardern is already taking steps towards reducing the country's carbon footprint. She signed a coalition deal with NZ First in October, aiming to generate 100% of the country's energy from renewable sources by 2035.
New Zealand is already one of the greenest countries in the world, sourcing over 80% of its energy for its 4.7 million people from renewable resources like hydroelectric, geothermal and wind. The majority of its electricity comes from hydro-power, which generated 60% of the country's energy in 2016. Last winter, renewable generation peaked at 93%.
Now, Ardern is taking on the challenge of eliminating New Zealand's remaining use of fossil fuels. One of the biggest obstacles will be filling in the gap left by hydropower sources during dry conditions. When lake levels drop, the country relies on gas and coal to provide energy. Eliminating fossil fuels will require finding an alternative source to avoid spikes in energy costs during droughts.
Business NZ's executive director John Carnegie told Bloomberg he believes Ardern needs to balance her goals with affordability, stating, "It's completely appropriate to have a focus on reducing carbon emissions, but there needs to be an open and transparent public conversation about the policies and how they are delivered."
The coalition deal outlined a few steps towards achieving this, including investing more in solar, which currently only provides 0.1% of the country's energy. Ardern's plans also include switching the electricity grid to renewable energy, investing more funds into rail transport, and switching all government vehicles to green fuel within a decade.
Zero net emissions by 2050
Beyond powering the country's electricity grid with 100% green energy, Ardern also wants to reach zero net emissions by 2050. This ambitious goal is very much in line with her focus on climate change throughout the course of her campaign. Environmental issues were one of her top priorities from the start, which increased her appeal with young voters and helped her become one of the youngest world leaders at only 37.
Reaching zero net emissions would require overcoming challenging issues like eliminating fossil fuels in vehicles. Ardern hasn't outlined a plan for reaching this goal, but has suggested creating an independent commission to aid in the transition to a lower carbon economy.
She also set a goal of doubling the number of trees the country plants per year to 100 million, a goal she says is "absolutely achievable" using land that is marginal for farming animals.
Greenpeace New Zealand climate and energy campaigner Amanda Larsson believes that phasing out fossil fuels should be a priority for the new prime minister. She says that in order to reach zero net emissions, Ardern "must prioritize closing down coal, putting a moratorium on new fossil fuel plants, building more wind infrastructure, and opening the playing field for household and community solar."
A worldwide shift to renewable energy
Addressing climate change is becoming more of a priority around the world and many governments are assessing how they can reduce their reliance on fossil fuels and switch to environmentally-friendly energy sources. Sustainable energy is becoming an increasingly profitable industry, giving companies more of an incentive to invest.
Ardern isn't alone in her climate concerns, as other prominent world leaders like Justin Trudeau and Emmanuel Macron have made renewable energy a focus of their campaigns. She isn't the first to set ambitious goals, either. Sweden and Norway share New Zealand's goal of net zero emissions by 2045 and 2030, respectively.
Scotland already sources more than half of its electricity from renewable sources and aims to fully transition by 2020, while France announced plans in September to stop fossil fuel production by 2040. This would make it the first country to do so, and the first to end the sale of gasoline and diesel vehicles.
Many parts of the world still rely heavily on coal, but if these countries are successful in phasing out fossil fuels and transitioning to renewable resources, it could serve as a turning point. As other world leaders see that switching to sustainable energy is possible – and profitable – it could be the start of a worldwide shift towards environmentally-friendly energy.
Sources: https://www.bloomberg.com/news/articles/2017-11-06/green-dream-risks-energy-security-as-kiwis-aim-for-zero-carbon
https://www.reuters.com/article/us-france-hydrocarbons/france-plans-to-end-oil-and-gas-production-by-2040-idUSKCN1BH1AQ