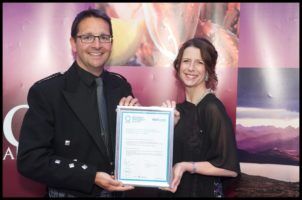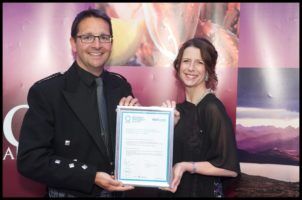 Sustainability Is On The Menu For Scotland Food & Drink As They Support Resource Efficiency Pledge
By becoming the latest organisation to become an official ambassador for the Resource Efficiency Pledge, Scotland Food & Drink is showing an important commitment to creating a more environmentally sustainable industry.
The Resource Efficiency Pledge is led by Resource Efficient Scotland, a programme of Zero Waste Scotland, and works with businesses to help them reduce running costs and carbon emissions. By making the pledge, businesses can demonstrate their environmental responsibility, choosing a number of actions that will help save money and reduce their use of energy, water and raw materials.
As an ambassador, Scotland Food & Drink will spread the resource efficiency message to their 350 member organisations and encourage them to follow suit by making a pledge.
James Withers, Chief Executive of Scotland Food & Drink comments:
"We are delighted to become an Ambassador for the Resource Efficiency Pledge as we continue to work closely with Zero Waste Scotland in helping the food and drink industry continually strengthen its environmental sustainability. The importance of sustainability is recognised by the industry strategy which the Scotland Food & Drink Partnership works on together to deliver. A resource efficient approach to business for both primary producers and food and drink manufacturers not only helps to protect our natural resources and improve productivity, it also reinforces the provenance and reputation of Scottish products."
Zero Waste Scotland's work to drive resource efficiency in the food and drink sector is also helping to support the Scottish Government's Good Food Nation policy.
Marissa Lippiatt, Head of the Resource Efficient Scotland programme said:
"I'm 'deliciously pleased' that Scotland Food & Drink is becoming an ambassador for the Resource Efficiency Pledge and supporting us to reach this key sector. The pledge helps businesses to save significant sums of money on their running costs, improve business efficiency and show off their green credentials all in one easy step.
Resource Efficient Scotland is helping to support the Scottish Government's new target of reducing food waste by 33 percent by 2025, so it's great to see Scotland Food & Drink prioritising sustainability.
Businesses, trade bodies and organisations with industry influence can apply to become Ambassadors for the Resource Efficiency Pledge. Learn more about the initiative and becoming an Ambassador at resourcepledge.com
More information on the Resource Efficiency Pledge and the support available from Resource Efficient Scotland can be found at www.resourceefficientscotland.com
The Resource Efficient Scotland programme has been funded through the Resource Efficient Circular Economy Accelerator Programme, administered by Zero Waste Scotland on behalf of the Scottish Government. It is part-funded by the European Regional Development Fund (ERDF).