UK and Canada in unique link-up to develop tidal energy projects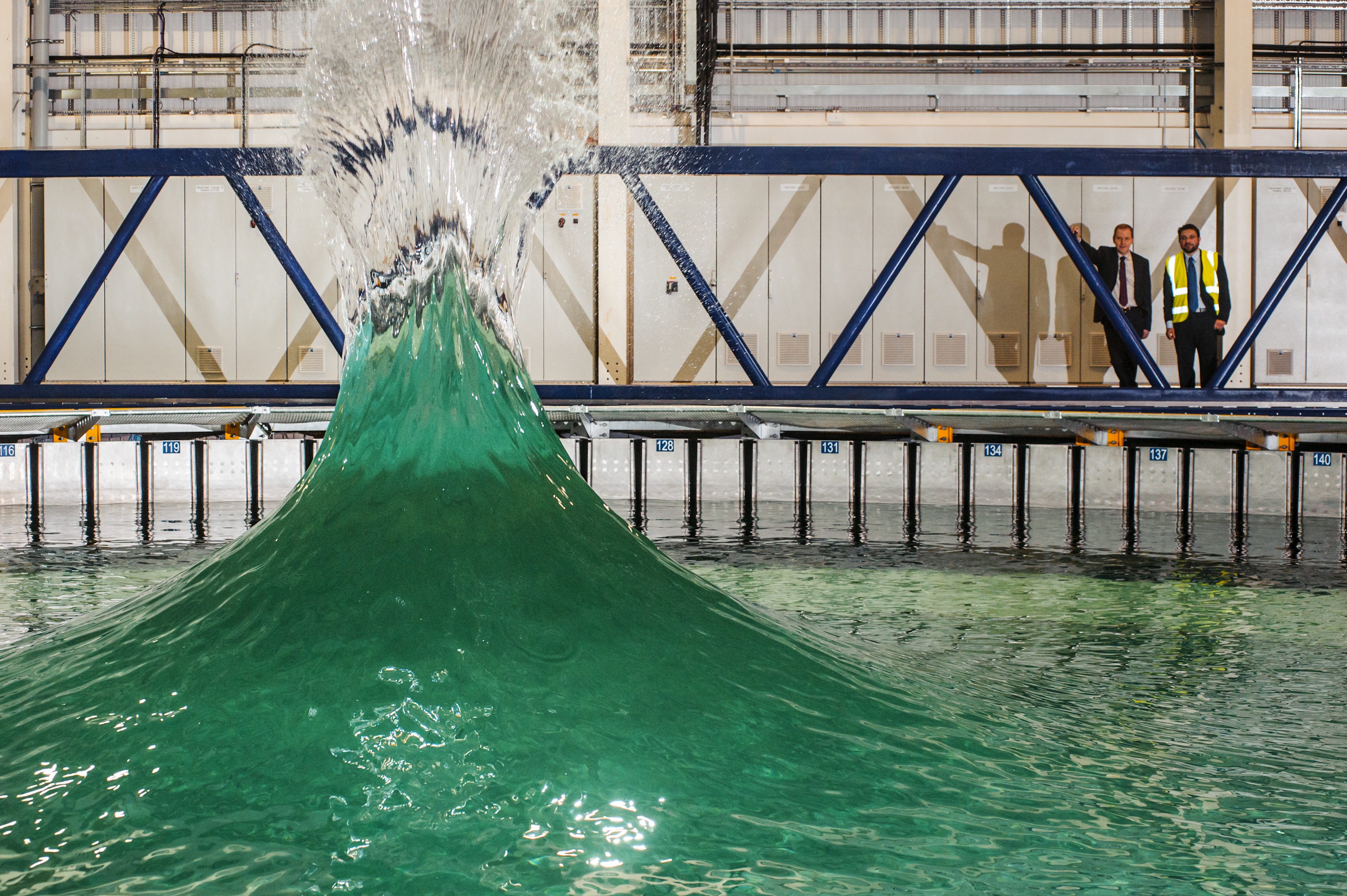 Five British companies are to receive grant funding from the Government's innovation experts at Innovate UK to develop tidal energy projects with Canadian businesses and universities.
Split across two projects, worth a combined £700,000, the projects will help governments, industry and academia better understand the impact of tidal technology on the marine environment, and the impact of the marine environment on that technology.
The first project involves UK-based FloWave TT, the European Marine Energy Centre (EMEC), and Ocean Array Systems alongside British Columbia-based Dalhousie University, Black Rock Tidal Power and project leaders Rockland Scientific.
As part of this project, Rockland Scientific and its partners will develop a new sensor system to measure the impact of turbulence on tidal devices. Improved understanding of turbulence will allow developers to optimize design and deploy technology that can withstand the effects of strong tides and currents.
Stuart Brown, Chief Executive Officer at FloWave said: "FloWave is really pleased to be able to partner in this project. Our test tank is uniquely capable of replicating both EMEC and the Bay of Fundy at scale and the prospect of new instrumentation, data and analysis techniques that will help the industry better understand and address the challenge of turbulence in the tidal flow, particularly around structures and within projects, is to be welcomed.
"We very much look forward to working with our Canadian and UK partners over the next three years to help drive this industry forward on both sides of the Atlantic, and globally too."
The second project involves UK-based Tritech International (a Moog Inc. Company), Ocean Sonics, and SMRU's UK and Canada divisions in partnership with Nova Scotia-based OpenHydro Canada, Acadia University and project leaders Emera. This project will develop an acoustic sensing system to improve the detection and tracking of fish and marine mammals at tidal sites in the Bay of Fundy.
The software will be used at the Cape Sharp Tidal berth at the Fundy Ocean Research Centre for Energy, gathering real-time data to assess the impact of its tidal turbine on marine life in the Bay of Fundy, Canada.
Scott McLay, Sales Director, Tritech International Ltd, developers of acoustic technology, commented: "We are very pleased to be part of this leading-edge project within the expanding renewables industry. Tritech has extensive subsea acoustic expertise and this project allows for further enhancements to a system which already successfully helps classify and track a range of subsea targets"
Today's announcement is the first under the Memorandum of Understanding signed between Nova Scotia and the UK. Two projects have been selected for funding through a partnership between the Offshore Energy Research Association (OERA), a Nova Scotia based not-for-profit research facilitator, and Innovate UK, the UK Government's innovation experts.
Rob Saunders, head of energy at Innovate UK said: "The marine renewable energy sectors in both the UK and Canada, particularly Nova Scotia are very strong. By supporting innovation and collaboration between the two countries we can combine expertise, knowledge and experience to tackle shared challenges associated with tidal energy, and make it a more affordable, low carbon energy alternative while also creating jobs, growth and boosting productivity."
"At Innovate UK we are pleased to be working alongside OERA as Nova Scotia is a growing and large potential market for British tidal energy companies."
Nova Scotia Energy Minister Michel Samson added: "Canada and the United Kingdom are among the recognized leaders in marine renewable energy and ongoing investments in tidal research spur innovation and development in both countries.
"These projects are an example of how partners from around the world are coming together to better understand the opportunity in our oceans and how to harness their power – safely, effectively, and in an environmentally responsible way."
The project involving FloWave will carry out research in both UK and Canadian waters, including the University of Edinburgh's FloWave Ocean Energy Research Facility. This facility hosts a one-of-a-kind, 25-metre diameter circular wave and current tank that holds 2.4 million litres of water. Wave makers on the surface and flow-drive units underneath create currents in multiple directions, mimicking the conditions within tidal energy sites. Testing will also be conducted in Scotland's Orkney Islands at EMEC and in Canada's Bay of Fundy.
This project has recently received the internationally recognized EUREKA Label designation. EUREKA is an EU-based intergovernmental network with associate member nations, including Canada, and supports market oriented R&D and innovation projects. The label will add value to the Rockland project, providing partners with a competitive edge when it comes to commercializing technology.
Oliver Wragg, Commercial Director at EMEC said: "We're delighted to be collaborating with FloWave, Ocean Array Systems, Rockland Scientific, Black Rock Tidal Power and Dalhousie University on this project, which will address some of the shortcomings of existing measurement technologies, enabling developers to better evaluate the dynamic behaviours of the sites in which they plan to deploy tidal energy turbines. If this can be designed into the technologies earlier on, it should reduce risk in the latter stages of development and testing at EMEC."
Nicola Pearson, Commercial Director at Ocean Array Systems said: "Ocean Array Systems is excited to provide the link between the MRCF TiME project and the OERA/ Innovate UK InStream project.
"Ocean Array Systems will use its EnvironmentStudio and TurbineGrid software to model device-turbulence interaction using test tank and ocean data. This work will provide turbine developers with a direct translation of unsteady loads between conditions at FloWave and those experienced at full scale under turbulent marine conditions."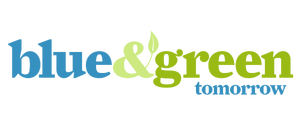 7 New Technologies That Could Radically Change Our Energy Consumption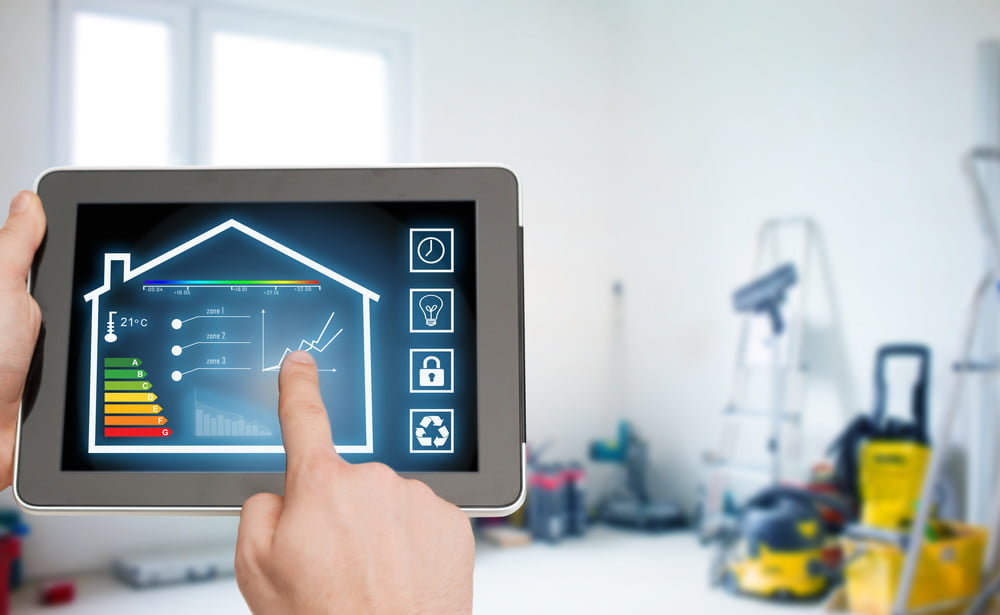 Most of our focus on technological development to lessen our environmental impact has been focused on cleaner, more efficient methods of generating electricity. The cost of solar energy production, for example, is slated to fall more than 75 percent between 2010 and 2020.
This is a massive step forward, and it's good that engineers and researchers are working for even more advancements in this area. But what about technologies that reduce the amount of energy we demand in the first place?
Though it doesn't get as much attention in the press, we're making tremendous progress in this area, too.
New Technologies to Watch
These are some of the top emerging technologies that have the power to reduce our energy demands:
Self-driving cars. Self-driving cars are still in development, but they're already being hailed as potential ways to eliminate a number of problems on the road, including the epidemic of distracted driving ironically driven by other new technologies. However, even autonomous vehicle proponents often miss the tremendous energy savings that self-driving cars could have on the world. With a fleet of autonomous vehicles at our beck and call, consumers will spend less time driving themselves and more time carpooling, dramatically reducing overall fuel consumption once it's fully adopted.
Magnetocaloric tech. The magnetocaloric effect isn't exactly new—it was actually discovered in 1881—but it's only recently being studied and applied to commercial appliances. Essentially, this technology relies on changing magnetic fields to produce a cooling effect, which could be used in refrigerators and air conditioners to significantly reduce the amount of electricity required.
New types of insulation. Insulation is the best asset we have to keep our homes thermoregulated; they keep cold or warm air in (depending on the season) and keep warm or cold air out (again, depending on the season). New insulation technology has the power to improve this efficiency many times over, decreasing our need for heating and cooling entirely. For example, some new automated sealing technologies can seal gaps between 0.5 inches wide and the width of a human hair.
Better lights. Fluorescent bulbs were a dramatic improvement over incandescent bulbs, and LEDs were a dramatic improvement over fluorescent bulbs—but the improvements may not end there. Scientists are currently researching even better types of light bulbs, and more efficient applications of LEDs while they're at it.
Better heat pumps. Heat pumps are built to transfer heat from one location to another, and can be used to efficiently manage temperatures—keeping homes warm while requiring less energy expenditure. For example, some heat pumps are built for residential heating and cooling, while others are being used to make more efficient appliances, like dryers.
The internet of things. The internet of things and "smart" devices is another development that can significantly reduce our energy demands. For example, "smart" windows may be able to respond dynamically to changing light conditions to heat or cool the house more efficiently, and "smart" refrigerators may be able to respond dynamically to new conditions. There are several reasons for this improvement. First, smart devices automate things, so it's easier to control your energy consumption. Second, they track your consumption patterns, so it's easier to conceptualize your impact. Third, they're often designed with efficiency in mind from the beginning, reducing energy demands, even without the high-tech interfaces.
Machine learning. Machine learning and artificial intelligence (AI) technologies have the power to improve almost every other item on this list. By studying consumer patterns and recommending new strategies, or automatically controlling certain features, machine learning algorithms have the power to fundamentally change how we use energy in our homes and businesses.
Making the Investment
All technologies need time, money, and consumer acceptance to be developed. Fortunately, a growing number of consumers are becoming enthusiastic about finding new ways to reduce their energy consumption and overall environmental impact. As long as we keep making the investment, our tools to create cleaner energy and demand less energy in the first place should have a massive positive effect on our environment—and even our daily lives.
Responsible Energy Investments Could Solve Retirement Funding Crisis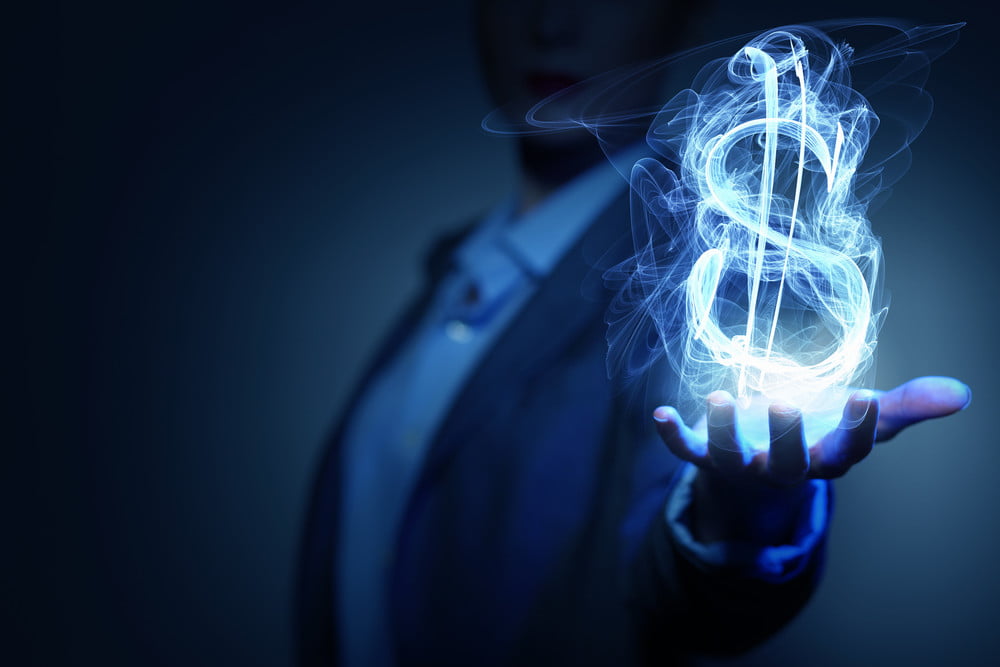 Retiring baby-boomers are facing a retirement cliff, at the same time as mother nature unleashes her fury with devastating storms tied to the impact of global warming. There could be a unique solution to the challenges associated with climate change – investments in clean energy from retirement funds.
Financial savings play a very important role in everyone's life and one must start planning for it as soon as possible. It's shocking how quickly seniors can burn through their nest egg – leaving many wondering, "How long your retirement savings will last?"
Let's take a closer look at how seniors can take baby steps on the path to retiring with dignity, while helping to clean up our environment.
Tip #1: Focus & Determination
Like in other work, it is very important to focus and be determined. If retirement is around the corner, then make sure to start putting some money away for retirement. No one can ever achieve anything without dedication and focus – whether it's saving the planet, or saving for retirement.
Tip #2: Minimize Spending
One of the most important things that you need to do is to minimize your expenditures. Reducing consumption is good for the planet too!
Tip #3: Visualize Your Goal
You can achieve more if you have a clearly defined goal in life. This about how your money can be used to better the planet – imagine cleaner air, water and a healthier environment to leave to your grandchildren.
Investing in Clean Energy
One of the hottest and most popular industries for investment today is the energy market – the trading of energy commodities. Clean energy commodities are traded alongside dirty energy supplies. You might be surprised to learn that clean energy is becoming much more competitive.
With green biz becoming more popular, it is quickly becoming a powerful tool for diversified retirement investing.
The Future of Green Biz
As far as the future is concerned, energy businesses are going to continue getting bigger and better. There are many leading energy companies in the market that already have very high stock prices, yet people are continuing to investing in them.
Green initiatives are impacting every industry. Go Green campaigns are a PR staple of every modern brand. For the energy-sector in the US, solar energy investments are considered to be the most accessible form of clean energy investment. Though investing in any energy business comes with some risks, the demand for energy isn't going anywhere.
In conclusion, if you want to start saving for your retirement, then clean energy stocks and commodity trading are some of the best options for wallets and the planet. Investing in clean energy products, like solar power, is a more long-term investment. It's quite stable and comes with a significant profit margin. And it's amazing for the planet!