Exclusive Interview: Katie Ghose, Chief Executive of the Electoral Reform Society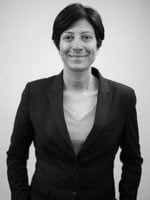 Katie became Chief Executive of the ERS in 2010. A campaigner and barrister with a background in human rights law and immigration, she served as a Commissioner on the Independent Asylum Commission from 2006-2008, where she helped to conduct the biggest ever independent review of the UK asylum system leading to the government's commitment to get rid of the detention of children in immigration centres.
She has worked as a lobbyist and campaigner for several third sector organisations including Age UK and Citizens Advice and spent five years as Director of the British Institute of Human Rights. Katie has delivered lectures, seminars and courses on campaigns and public affairs the UK for a range of charities, public bodies and lawyers. Her first book Beyond the Courtroom: a lawyer's guide to campaigning was published by Legal Action Group in 2005.
Katie is also on the Board of Fair Vote, a US organisation campaigning for electoral reform. She speaks to Blue & Green.
In 140 characters or less what is the mission of the Electoral Reform Society?
The ERS campaigns for a better democracy, where every vote counts. We push for fairer votes and real reforms to forge a 21st century democracy.
The ERS was founded in 1884 as the Proportional Representation Society. Proportional representation (PR) seems to be a distant development in the UK, especially following the 2011 AV referendum. Do you think we'll see PR ever adopted for Westminster elections?
Absolutely – it is becoming clearer that Britain's voting system is completely bust in the multi-party reality that is here to stay. Last May we saw five major parties come together to call for proportional representation, alongside petitions representing half a million people.
And now, Labour – alongside the trade unions following a TUC vote last year – are starting to talk about electoral reform, which is a hugely welcome development. An open debate about how First Past the Post currently works among people from all parties and none is a crucial first step towards reform. With Wales, Scotland, Northern Ireland, the London Assembly and the European elections all using proportional systems, Westminster is looking increasingly out of date and isolated. It is only a matter of time – and hard work – before PR is used in Westminster too.
You recently ran two Citizen's Assemblies in Southampton and Sheffield. What were the key take outs from those assemblies? And any plans to do more?
The Citizens' Assemblies were a joint initiative between several universities and the Electoral Reform Society, supported by the Economic and Social Research Council (ESRC).
What we saw with the gatherings of local residents – broadly representative of their area – was a real appetite for more engagement in the devolution process. When people learnt about the devolution plans, they wanted to be involved and have their say. People want strong devolution for their areas, but they also want a say in what that devolution looks like – which powers they should have, whether they want an elected mayor or local assembly, and what areas they should cover. There is a danger that without public involvement, these devolution deals simply aren't sustainable. Politicians need to let the public in.
Voter registration and turnout is low and/or falling across the developed world. How do we arrest and reverse that trend?
There are many things that can be done to improve turnout and registration. We need to be looking at innovative ways to boost engagement – from weekend voting, to allowing citizens to vote wherever they are, to extending citizenship education. Research shows that countries with proportional voting systems typically have higher turnouts, as people feel their votes actually count.
We also need a registration revolution in this country. Many countries have automatic registration, and while it's a welcome development that citizens can now register online, we need to be looking at ways to increase the opportunities to register – from getting drivers' licenses to passports and benefits.
We have low turnout, a disproportional electoral system, corporate/media influence, an unelected second chamber, messy and unequal devolution and massive economic, social and environmental problems to address. How are we going to create a "representative democracy fit for the 21st century" What key reforms would make our democracy more representative and more sustainable?
Firstly, we need a fair voting system for Westminster and local elections in England and Wales. The Single Transferable Vote used for Scottish local elections allows you to rank candidates in preference order, and produces far more representative results than First Past the Post (Ed. We used this system for our recent Marbles awards). The number of voters whose first preference choice was elected went from 52% in 2003 under FPTP to 77% in 2012 under STV, while the number of candidates standing for local wards doubled – voter choice has massively improved and voter satisfaction has improved massively too.
We also need to bring the House of Lords into the 21st century. It is completely broken – packed full of party appointees instead of people chosen by the public. Just 10% of the public think that the House of Lords should remain a fully-unelected chamber, while the vast majority want major reform. It's understandable why – in the last Parliamentary session alone, over £100,000 was claimed by Peers who did not vote at all, while it is increasingly stuffed with former party staff and cronies.
Alongside these two essential changes, we can revive our democracy with a cleaner system of party funding, votes at 16, and a UK-wide citizen-led constitutional convention.
Do you think direct democracy, e.g. referendums, will play a greater role as elected representative pass big decisions back to the electorate?
The public certainly need more of a say over how decisions are made. Referendums are often a blunt instrument – we need a deepening of democracy across the board, with active participation to influence decisions open to all through greater use of citizens' assemblies and other democratic spaces. , public debates
What's the immediate priority for the ERS this year?
This year will see a huge focus on the May elections and the upcoming EU referendum. The May elections will be a chance to point out the fact that First Past the Post is looking increasingly archaic and alone – all the devolved elections will be using proportional systems. We'll be looking closely at the elections and pushing for a fairer voting system for local elections in England and Wales – especially with Wales getting control over its own voting system over the coming year.
We'll also be campaigning for a well-run EU referendum, one that is transparent, open and positive. This should be a spirited debate about Britain's democratic future, not a slanging match, so it's essential that the public get a decent debate.
On top of this, we're stepping up our calls to make devolution truly democratic, and to have an upper chamber fit for the 21st century.
How can people get involved and support the work of the ERS?
If you care about building a better democracy in the UK, you can join the ERS from just £12 a year. Becoming a member means you can support the work of the ERS, get involved in the organisation, and keep in touch with the campaign for reform. There are also petitions to sign, and there is plenty on our website and social media to share. Every person spreading the word is important to the push for a fairer democracy.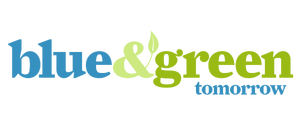 Green Weddings Trend: Why 70% of Newlyweds Are Going Green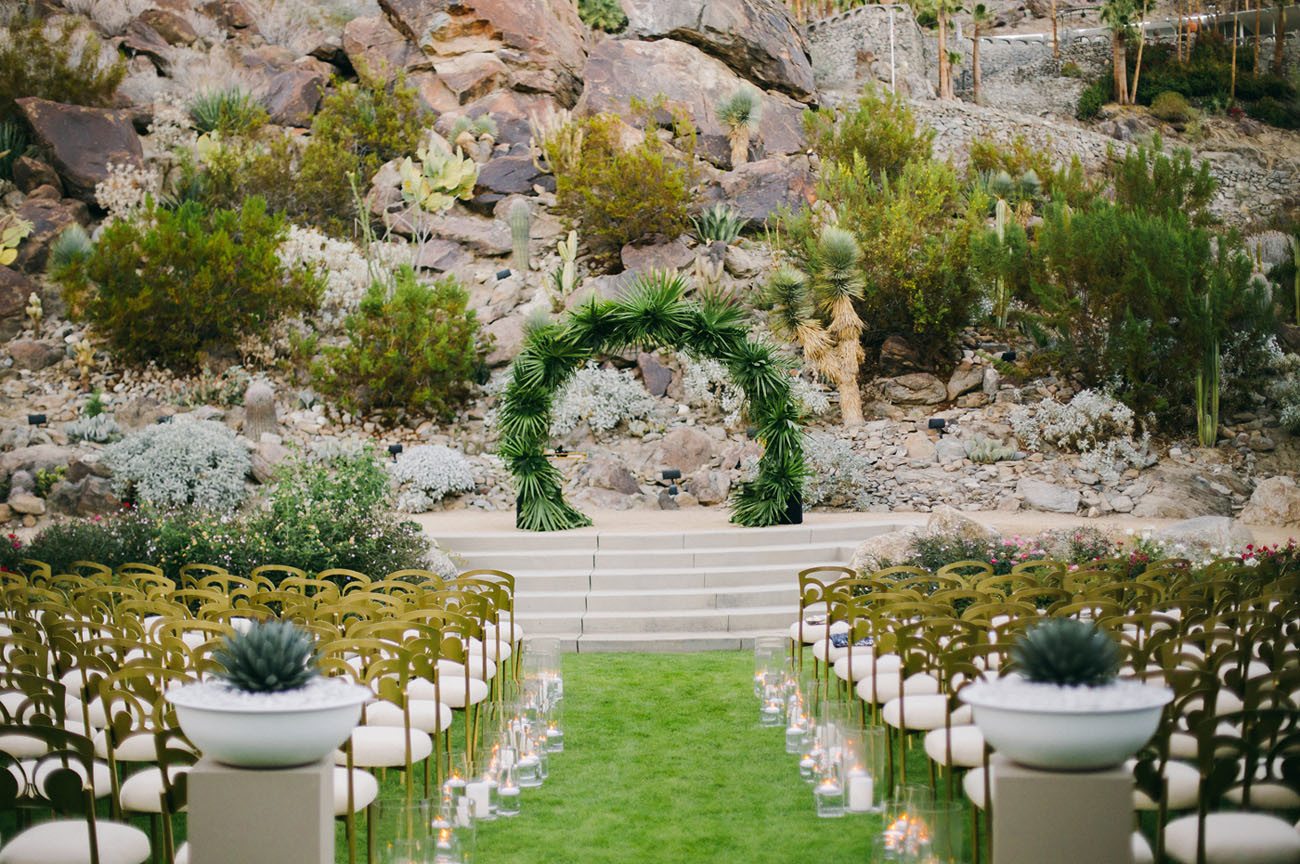 A couple of months ago, my best friend got married to her new husband. They are both very eco-conscious people, so they decided to have a unique twist on their wedding. They asked for the following:
They arranged a carpool with their friends.
They didn't have any balloons. Instead they used umbrellas.
They used plant materials instead of plastic confetti.
My friend insisted her husband not purchase a diamond. In addition to being ecologically conscious, she didn't like the idea of having a stone that was used in conflict zones.
My friends aren't the only ones making these changes. In fact, nearly a quarter of all newlyweds are organizing green weddings.
Green Weddings Are Becoming the Norm
People are more concerned about green living than ever before. They are trying to incorporate environmental protectionist ideas into every facet of their lives, even the most intimate, such as marriage. A growing number of people are trying to have green weddings, which can make a big difference in reducing their carbon footprint.
How much of a difference can this make? Here are some statistics to bear in mind:
There are a number ofreasons that green weddings are becoming more important. Here are a few.
People Are More Worried About Environmental Preservation than Ever Before
Green living in general is becoming a greater concern for most people. Even younger conservatives are breaking from their older counterparts by insisting on fighting climate change. According to a poll from Pew Research earlier this year, 75% of Americans say that they are very concerned about protecting the environment. Having green weddings is a good way to act on this concern.
One of the biggest changes people are making is using recycled products for their green weddings. This is explained by the research from Pew:
"Overall, 32% of U.S. adults say they are bothered a lot by people throwing away things that could be recycled. Roughly six-in-ten Americans (61%) who say they always try to live in ways that protect the environment say it bothers them "a lot" when others throw away things that could be recycled. Among those who are less focused on environmental protection, only a quarter say it bothers them a lot when others don't recycle. People who are environmentally conscious are also twice as likely as others to say that seeing someone incorrectly putting trash in recycling bins bothers them a lot (42% vs. 21%)."
Indifferent Politicians Are Driving them to Take More Initiative
Many politicians in power have been very hesitant to take action on climate change. Many of them have openly stated that it is a hoax. These politicians are forcing people to do what they can in their own lives to make a difference. Making small changes, such as hosting green weddings, is a great way to improve the environment without waiting for political momentum.
Cost and Simplicity
A couple of the biggest reasons that people want to host green weddings have nothing to do with their concern for the environment. Running green weddings is simply cheaper and simpler than having a massive, traditional one. One of the biggest changes is that they are buying green engagement rings from the best brands.
Green Weddings Are the Future
Green weddings have become very popular over the past few years. They will probably account for close to 90% of all marriages by 2025. People that are planning to get married should look into the benefits and plan accordingly.
Green Tech Start-Ups: Are they the Future?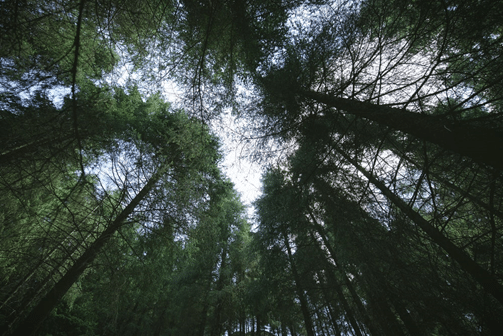 Endless innovations are occurring in green companies, reinventing the industries they belong to. Gradually, they are beginning to amass more success and popularity. Consequently, these factors serve as a good indicator for green technology businesses, and their development must begin somewhere.
Green tech start-ups boast a wide array of opportunities for the economy and environment, while boosting recruitment openings with valuable services. While the technology industry is littered with high revenues and competition, the green tech start-ups are the clear sign of a cleaner future.
Fulfilling a Genuine Need
Many tech companies will market themselves as the ultimate tech giants to shift stock and make profit. As they all vie for attention through warped corporate rhetoric, there is only one ethical winner; the start-up green tech company.
Some argue that mainstream tech businesses have grown far too big, branching out into other industries and standing between the consumer and practically everything they do. However, green tech start-ups go beyond the shallow ambitions of a company, answering a call to sincerely help the customer and climate in any way they can. Of course, this is an attractive business model, putting customers at ease as they contribute to a humanitarian cause that is genuine through and through.
After all, empathy is a striking trait to have in business, and green tech start-ups maintain this composure by their very nature and purpose.
Creating Opportunities
Despite the pursuits for clean energy still needing more awareness, green tech is an area that is ripe for contribution and expansion. There's no need to copy another company or be a business of cheap knockoffs; green tech start-ups can add a new voice to the economy by being fresh, fearless and entrepreneurial.
Technology is at its most useful when it breaks new ground, an awe that eco-friendly innovations have by default in their operations. Of course, green tech start-ups have the chance to build on this foundation and create harmony instead of climate crisis. Ultimately, the tech advancements are what revolutionise clean energy as more than an activist niche, putting theory into practice.
Despite the US gradually becoming more disengaged with green technology, others such as China and Canada recognise the potential in green technology for creating jobs and growth in their respective economies. The slack of others spurs them on, which creates a constant influx of prospects for the green tech sector. Put simply, their services are always required, able to thrive from country to country.
A Fundamental Foresight
Mainstream technology can seem repetitive and dull, tinkering with what has come before rather than turning tech on its head. Since 2011, technology has been accused of stagnation, something which the internet and petty app services seem to disguise in short reaching ideas of creativity.
However, green tech start-ups aren't just winging it, and operate with a roadmap of climate change in the years ahead to strategize accordingly. In other words, they aren't simply looking to make a quick profit by sticking to a trend, but have the long-term future in mind. Consequently, the green tech start-up will be there from the very start, building up from the foundational level to only grow as more and more people inevitably go green.
They can additionally forecast their finances too, with the ability to access online platforms despite the differing levels of experience, keeping them in the loop. Consequently, with an eye for the future, green tech startups are the ones who will eventually usher in the new era.