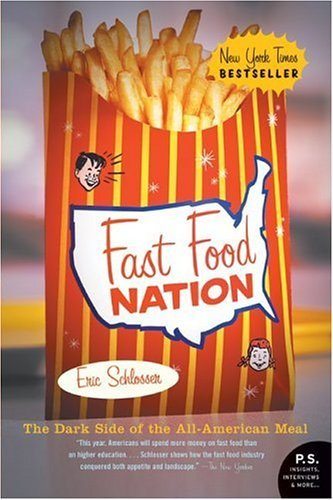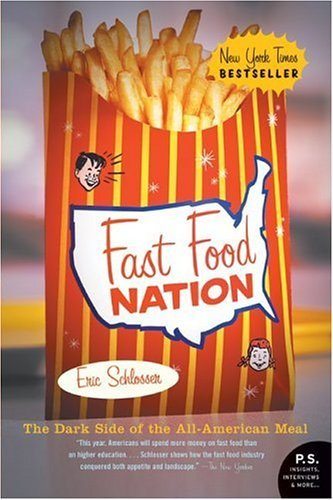 Book Review: Fast Food Nation: The Dark Side of the All-American Meal – Eric Schlosser (2001)
Investigative journalist Eric Schlosser exposes how the fast food industry has altered America and inspires readers to consider what they are eating and the impact it has on society and themselves in Fast Food Nation.
The book is split into two sections, the first looks at how the fast food industry began and developed, including marketing products to children. The second half of the text examines the industry today, including chemically flavouring food, production of meat and the export of fast food.
Schlosser accuses the fast food industry of widening the gap between the rich and poor, fuelling the obesity epidemic and changing global food production. Rather than looking at why scientifically fast food is bad for you, the author takes a different approach and examines the industries motives.
Fast Food Nation is well researched and gives an in-depth and eye-opening look at the industry from a unique perspective. Whilst the book focuses on the US, many of the issues raised are directly relatable to the UK.
In later editions of the book, Schlosser provides an additional section in which he counters critics' arguments and looks at emerging trends, such as organic food. Fast Food Nation is an insightful look at the industry and makes readers consider issues that had likely not occurred to them before.