November 15 is National Philanthropy Day in the US. Philanthropists come in all shapes and sizes, from all backgrounds and in all industries. Some donate their millions (and sometimes billions) publicly; others prefer to remain anonymous. To mark the event, we look at a handful of the wealthiest, and most successful, whose charitable efforts are widely known.
This article originally appeared in The Guide to Philanthropy & Giving 2013.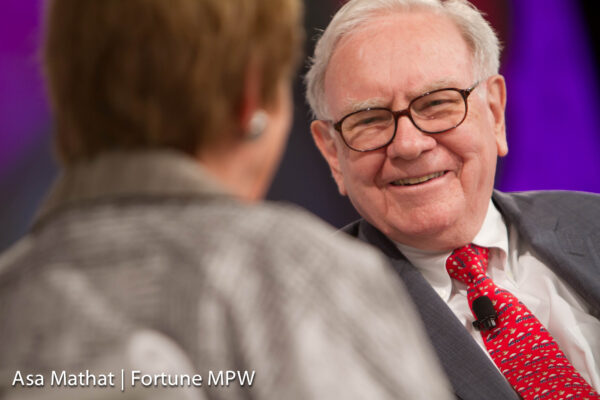 Name: Warren Buffett
Nationality: American
Known for: Being the CEO, chairman and majority shareholder of Berkshire Hathaway: a multinational holding company that owns more than 70 firms globally.
Philanthropy sectors: Health, education, humanitarian causes
Philanthropic highlights: Giving away 83% of his $44 billion (£28.8 billion) fortune to charity in 2006 – a significant proportion to the Bill & Melinda Gates Foundation. This remains the largest philanthropic donation in history. Buffett co-founded the Giving Pledge, a campaign to encourage philanthropic giving by the wealthy, with Bill Gates in 2009
Estimated lifetime giving: Well over £26 billion
What he says about philanthropy: "If you're in the luckiest 1% of humanity, you owe it to the rest of humanity to think about the other 99%."
—————————————————————————————————————————————-
Name: Bill and Melinda Gates
Nationality: American
Known for: Co-founding Microsoft
Philanthropy sectors: Global health and development, education
Philanthropic highlights: Establishing in 1994 what would become the largest private philanthropic foundation in the world: the Bill & Melinda Gates Foundation. Its endowment, as of September 2012, was $36.2 billion (£23.7 billion). Gates co-founded the Giving Pledge, a campaign to encourage philanthropic giving by the wealthy, with Warren Buffett in 2009
Estimated lifetime giving: Over £15.7 billion as of June 2009
What Bill Gates says about philanthropy: "Is the rich world aware of how four billion of the six billion live? If we were aware, we would want to help out, we'd want to get involved."
—————————————————————————————————————————————-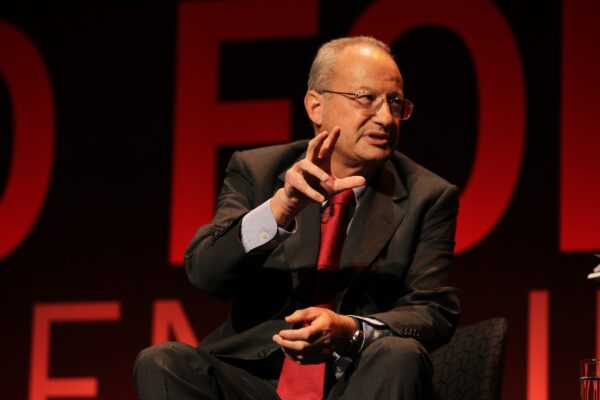 Name: Lord (David) Sainsbury
Nationality: British
Known for: Being chairman of supermarket chain Sainsbury's (founded by his great-grandfather John James)
Philanthropy sectors: Education, arts, humanitarian, heritage
Philanthropic highlights: Being placed third in the Sunday Times' Giving List 2013 – an annual rundown of the most generous philanthropists in Britain – after his family office donated more than £217m in the previous 12 months. The Sainsbury Family Charitable Trusts oversees 18 grant-making trusts and is one of the biggest family trusts in Britain
Estimated lifetime giving: No concrete data, but certainly in excess of £1 billion. The Giving List 2013 said he had recently given away nearly £300m
What he says about philanthropy: "We do not believe that spending any more money on ourselves or our family would add anything to our happiness."
 —————————————————————————————————————————————-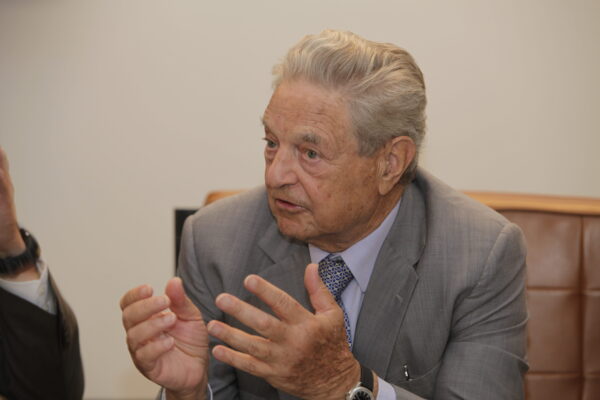 Name: George Soros
Nationality: Hungarian/American
Known for: Being 'the man who broke the Bank of England' when he made $1 billion by betting on the devaluation of the pound sterling during the 1992 Black Wednesday currency crisis
Philanthropy sectors: Open and democratic societies
Philanthropic highlights: Founding the Open Society Foundation in 1993, which invests in areas such as university scholarships and economic relief. Having been born and brought up in Hungary, Soros' foundation also helps encourage democracy in many former Soviet states
Estimated lifetime giving: Over £4.1 billion
What he says about philanthropy: "The main difference between me and other people who have amassed this kind of money is that I am primarily interested in ideas, and I don't have much personal use for money."
—————————————————————————————————————————————-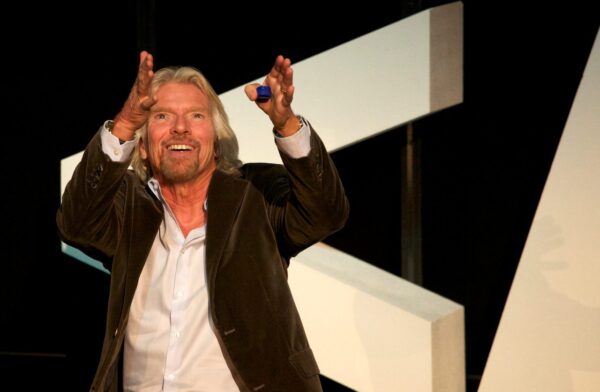 Name: Richard Branson
Nationality: British
Known for: Being founder and chairman of the Virgin Group, and one of the UK's most successful businessmen
Philanthropy sectors: Environment, children, social, medical
Philanthropic highlights: Setting up a $25m (£16.3m) competition through his Virgin Unite foundation to find commercially-viable technology that would help dramatically reduce greenhouse gas emissions – thus helping to tackle global warming. Eleven finalists were selected from 2,600 entrants in 2011. Revealed in February 2013 his intention to give away half his fortune to charity as part of the Giving Pledge
Estimated lifetime giving: The 2012 Giving List estimated that his annual charitable donations totalled over £350m
What he says about philanthropy: "Ridiculous yachts and private planes and big limousines won't make people enjoy life more, and it sends out terrible messages to the people who work for them. It would be so much better if that money was spent in Africa – and it's about getting a balance." 
—————————————————————————————————————————————-
Other notable philanthropists
– John D Rockefeller (1839-1937) – American industrialist whose Rockefeller Foundation is now one of the largest family grant-making foundations in the world
– Sir William Morris (1877-1963) – British motor manufacturer who founded of the Nuffield Foundation to advance education and social welfare
– Andrew Carnegie (1835-1919) – Scottish-American industrialist whose large-scale philanthropy looked to improve local libraries, world peace, education and scientific research
– Joseph Rowntree (1836-1925) – British founder of confectionary company Rowntree's who set up many charitable trusts, including the Joseph Rowntree Foundation which still exists today
– Edward Cadbury (1873-1948) – Son of George, the founder of chocolate manufacturer Cadbury's, and founder of the Edward Cadbury Charitable Trust
Top 10 wealthiest philanthropic foundations in the world
1. Stichting INGKA Foundation (Netherlands) – £23.5 billion endowment
2. Bill & Melinda Gates Foundation (US) – £22.6 billion
3. Wellcome Trust (UK) – £14.2 billion
4. Howard Hughes Medical Institute (US) – £10.5 billion
5. Ford Foundation (US) – £7.2 billion
6. J Paul Getty Trust (US) – £6.8 billion
7. Mohammed bin Rashid Al Maktoum Foundation (United Arab Emirates) – £6.5 billion
8. Robert Wood Johnson Foundation (US) – £5.8 billion
9. Li Ka Shing Foundation (Hong Kong) – £5.4 billion
10. The Church Commissioners for England (UK) – £5.2 billion
Further reading:
Philanthropists urged to take more risks and 'talk about failure'
Ben Goldsmith on fixing the environmental crisis through philanthropy
Philanthropy is what sustains the charitable sector, not money
The wealthy are not tax dodgers; they're a positive force in society