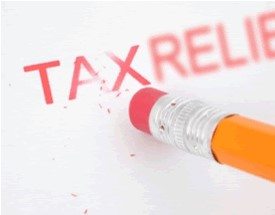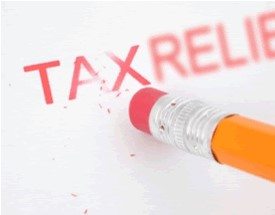 Rush of community energy share offers launch to access EIS tax relief window before closing end November
Recent changes to the third reading of the Finance Bill have pushed many community energy organisations to launch sooner rather than later to take advantage of EIS tax relief while still available to their investors.
This has triggered a surge in community energy share offers launching on Ethex, the positive investment and savings platform, including Bristol Energy Cooperative, Wolverton Community Energy (Milton Keynes), and Meadow Blue Community Energy (Merston, West Sussex) already open to investors with Bath and West Community Energy (BWCE), Wiltshire Wildlife Community Energy (WWCE) (Wroughton, Wiltshire), Nottinghamshire Community Energy (Colton Basset) coming on-line tomorrow (Wednesday 5 November). The offers launching tomorrow are all supported by Mongoose Energy.
Lisa Ashford, Chief Executive of Ethex, says: "We would like to see people investing in the wide range of community renewable schemes Ethex has listed in November to show the groundswell of support for the community energy sector in the UK."
Jan-Willem Bode, CEO of Mongoose Energy says: "Since we launched this year we've helped communities from across the UK raise over £25 million for 27 such projects. The Treasury may have made a surprise announcement at the end of last month, but the cooperatives that are in a position to launch have reacted fantastically. And this means there has never been a better time to invest in these ethical-energy projects, be it to support your local area, to build your retirement fund, invest for your children, or simply buy an ethical Christmas gift for a relative."
A sudden, and unannounced, change to the third reading of the Finance Bill at the end of October will have a large impact on community energy schemes in the UK. The Treasury has stated that community energy projects will be excluded from the Enterprise Investment Scheme (EIS) and Seed Enterprise Investment Scheme (SEIS) tax reliefs as soon as the 30th November 2015.
They have further stated that community energy schemes will be excluded from Social Investment Tax Relief (or SITR), reversing the Government's previous statement in March 2015.  This leaves a small window of opportunity for community energy organisations to raise investment for projects in the pipeline under EIS and SEIS tax reliefs (see map of live community share offers in the UK below).
Coupled with previous changes to planning law and proposed reduction to the Feed-in Tariffs, these changes will put strains on the community energy sector. This is despite £36 million invested in 75 community energy schemes in the last year (see Ethex's Positive Investing Report 2015, page 13), which leverages new investment into renewable energy. Most investment into community renewables comes from local people who want to back renewable energy schemes in their area and see the community benefit.
Community energy schemes result in an extraordinary range of community benefits beyond reduction of carbon emissions: support for fuel poverty, free energy provision in schools, improvements to community buildings, computers for low income schools, improving wildlife areas and providing local healthcare services.
The change in legislation applies to community energy organisations that are registered as community benefit societies (IPSs) or community interest companies (CICs) and have community benefit embedded in their rules or articles of association. These community benefits had, until now, been supported by individual investors encouraged by the 30% tax relief. Many of these schemes may not go ahead and the carbon reduction and all the community benefits lost.
This policy change has not been consulted on and goes back on previous promises to allow community energy schemes to benefit from the new Social Investment Tax Relief (SITR). And, what's more, there hasn't been adequate warning of the closure of the current tax relief mechanisms, which undermines investment in the sector.
Community energy schemes are currently eligible for Enterprise Investment Scheme (EIS) and Seed Enterprise Investment Scheme (SEIS) relief. This was to be removed but a six-month transition period SITR was to be permitted in order to allow all schemes to make advance applications for relief to HMRC and then to have time to complete their offers. However, EIS and SEIS relief is now to be withdrawn with no prospect of SITR available.
It's hard to understand Treasury's rationale for the switch. Community energy raised £36m last year and has been the fastest growing area of community investment. That would have cost £11 million in tax relief. But even then that has to be balanced against jobs created, VAT, income tax and National Insurance collected, and carbon saved.
The Community Energy England survey, published in October, found that 38 of the community energy groups surveyed had received £7.4 million in Feed-in Tariff subsidies since the scheme began in 2010, which has brought in £50 million of private investment and generated £45 million for local economies. The tax reliefs are important to community energy projects as the risks are often higher than commercial projects as returns to investors are capped to maximise the community benefit they generate.
Emma Bridge CEO of Community Energy England says: "Community energy enables people to take greater control over how energy is generated as well as ensuring wider benefits are fed back to the local area. Schemes offer a range of benefits from reducing energy bills and developing skills to generating revenue in the local economy, as well as the more obvious benefit of encouraging the production of cleaner energy."
Given the potential that community investment has shown to deliver strong social and environmental benefit to society, at little or no cost to the tax payer, it is surprising that Government shows so little inclination to support it. There has been no prior warning of this policy change and no explanation of why the government has decided to take this step.
One hundred and fourteen organisations – including Ethex and Community Energy England – have now signed a letter to the Chancellor, the Rt Hon George Osborne MP to ask him to reconsider the proposed amendments to the Finance Bill. This is perhaps the largest mobilization of community energy groups yet.