The conservation of historic sites, habitats and the local ecosystem has catapulted the Azores Islands, 850 miles west of Portugal, to the upper end of rankings of sustainable holiday destinations.
Discovered in the 15th century by Portuguese travellers, the Azores are located in the Atlantic Ocean to the west of Portugal. They consist of nine major islands of which São Miguel Island, known locally as the Green Island, is the largest and most densely populated.
The islands represent enormous geological significance, as volcanic activity over millions of years formed and produced their relatively unspoilt landscapes. In 2013, a network of geosites scattered throughout the nine islands were certified as a European Geopark, and accredited as part of the UNESCO Global Geopark Network.
To this day the islands' landscapes are dominated by craters, hot springs, waterfalls and lava fields – making it a hotspot for tourists. If as a tourist it is relaxation and recuperation you are after, then a trip to the natural pools in Ponta da Ferraria is a must.
The Azores have undertaken considerable steps to becoming one of the leading sustainable tourism destinations. The sustainable tourism strategy they have undertaken places priority on minimising exposure to environmental damage and climate change on the islands.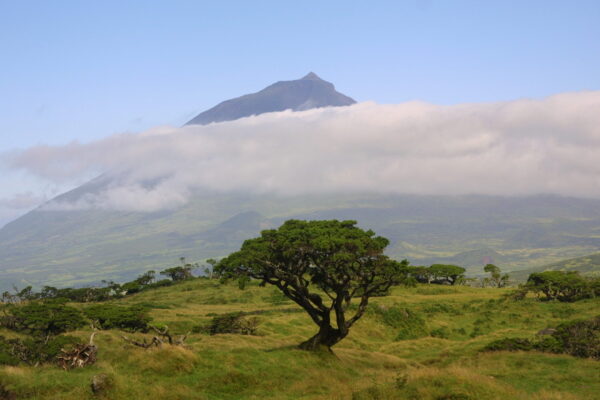 Last year in a study compiled by QualityCoast, an international sustainable tourism certification programme, the Azores were named the most sustainable tourism destination out of 1,000 coastal and island destinations around the world. Critically, it scored high marks with regards to sustainability in the areas of nature, environment and community.
Sites across the islands, including various guesthouses and hotels, have been commended for the sustainability of their operations and implementing stringent environmental programmes. Some have even been awarded the eco-label for accommodation, Green Key. Green Key is an environmental awareness and education programme recognised by the World Tourism Organisation and UN Environment Programme (UNEP). Its aims to reduce energy usage, increase the use of sustainable methods and promote environmental best practice for responsible businesses.
The Azores is a glorious setting for many sustainable rural, outdoor and sporting pursuits for all the family to enjoy, including stunning cycling and hiking trails, scuba diving, kayaking and surfing. If you are lucky, you may even spot rare bird species such as the Azores bullfinch.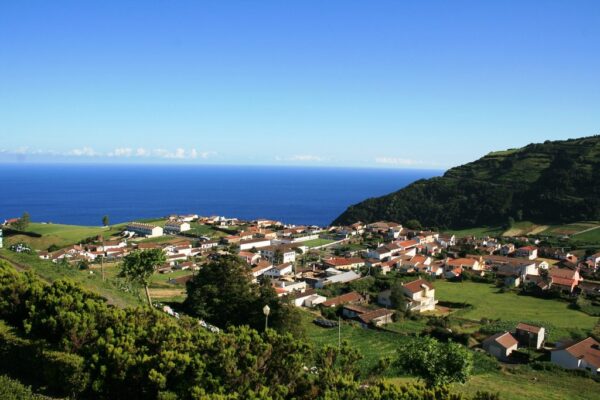 Alternatively, if you are more of a wildlife lover you may be interested in the islands of Graciosa, Corvo and Flores, which are all designated UNESCO Biosphere Reserves. Flores Island attracts visitors to its shores that are interested in activities like whale watching.
Tourists flocking to the Azores can immerse themselves in the history and gaze upon the magnificent architecture of the town of Angra do Heroismo, situated on the island of Terceira. The central zone of the town has been added to the World Heritage List and has been classed as a World Heritage site by UNESCO since 1983. The site, which is currently in the process of restoration, contains magnificent 400-year-old fortifications.
What a tour operator says about the Azores
"If you are drawn towards remote islands where visitors feel unique and special, have an interest in the natural world, and have a curious streak, the Azores could well be the perfect destination."
Ian Coates, Archipelago Choice
Further reading:
Life changing travel and travel changing lives
UNESCO and UNWTO team up to promote sustainable tourism
When on a responsible holiday, do as the locals do
Responsible tourism means helping communities to thrive
Sustainable tourism: people power and destination stewardship