Sustainability thought leader Will Day told a fascinating – and revealing – anecdote during his keynote speech at Blue & Green Tomorrow's Sustainable Investment Bootcamp last week that really epitomised why we decided to host the event.
Day is sustainability adviser to PricewaterhouseCoopers and chairman of the non-profit Water and Sanitation for the Urban Poor (WSUP). The WWF, the ICAEW, British Land, the Sustainable Development Commission, BBC Children in Need, the United Nations Development Programme, Oxfam, Save the Children and CARE International UK are just a few of the charities, NGOs and organisations to also appear on a CV that would make most people's pale in comparison.
He recalled how he had enquired about sustainable investment (or ethical investment as he said it was primarily known back then) during a meeting with a former financial adviser. He wanted his money to do social or environmental good, as well as generate financial returns.
The adviser, Day said, actively tried to put him off from investing his money in such places.
Speaking to a room of financial advisers in the Old Hall at Lincoln's Inn in London, Day may have had a few of them having uneasy recollections of their own. After all, the event was designed for advisers who were interested in learning more about sustainable investment but perhaps currently felt they lacked sufficient knowledge to give advice on it. It's likely that many of those sat in the audience had had similar experiences from the other side of the desk.
What's most interesting about Day's anecdote is that Blue & Green Tomorrow's founder Simon Leadbetter had exactly the same experience with no fewer than three advisers. Telling each that he had considerable (and vast) inheritance to invest, all three determinedly tried to detract him from the sustainable option.
But if these two men – who work at the heart of sustainability and therefore know why sustainable, responsible and ethical investment is crucial – are being discouraged from investing in this way by finance professionals, what about the investors who perhaps don't have their understanding?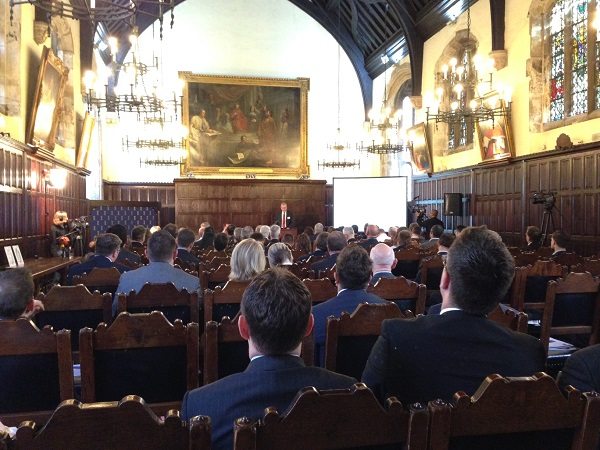 These two completely independent stories exemplify why Blue & Green Tomorrow's Sustainable Investment Bootcamp was needed. Because it's not a requirement to do so, too few financial advisers offer clients the sustainable, responsible or ethical option.
This is despite many of them getting requests for such investment strategies from clients (74% of advisers in a Blue & Green Tomorrow survey said their clients had at some point asked about ethical investment).
The bootcamp on Thursday, which included contributions from some of the leading fund managers and financial advisers in the sustainable investment space, looked to join the dots between the clear demand and the lack of supply.
The performance of sustainable investment was a subject touched upon several times. Recent research by Moneyfacts.co.uk said how ethical and sustainable investment funds had generally performed better financially than their mainstream counterparts in the last 12 months, but critics responded by saying, "Not over the long-term."
A number of speakers at the bootcamp – particularly the fund managers who had seen positive results first-hand – eloquently argued that by definition, sustainable investments are long-term investments. In addition, this is a relatively new industry, so many funds aren't blessed with decade-long track records anyway.
Both the panel discussions between the fund managers – chaired by freelance and FT journalist Mike Scott – and the advisers – chaired by sustainable investment thought leader Raj Thamotheram – provided valuable insight into the inner workings of sustainable finance professionals.
The feedback we've received so far has been almost entirely positive, with one financial adviser who attended the event saying he was "a bit ashamed" that he hadn't given sustainable investment the time of day before.
As Simon Leadbetter said in his opening speech, sustainable investment is investment for 21st century investors. But those investors need 21st century advisers to help deal with and benefit from the many environmental and social challenges the world faces today.
Our Sustainable Investment Bootcamp is one part of a much bigger and urgently needed process to encourage a new wave of 21st century finance professionals to step up to the mark.
The first wave of post-event survey results (with responses from 40% of those who attended) shows that two-fifths of the advisers who attended are seeing growth in demand for sustainable and responsible investment (SRI). None are seeing less. Meanwhile, all of them said they would be advising their clients on SRI in the future, and nine out of 10 said they saw no greater risk in SRI. All those who have responded to the survey so far see growth in the sector generally.
Further reading:
Financial returns from ethical investment funds 'better than mainstream' in last 12 months
10 signs that sustainable investment is going mainstream
Ethical investment: better a diamond with a flaw, than a pebble without
There is such a thing as an unethical investment