What are the Greenest Business Venues in London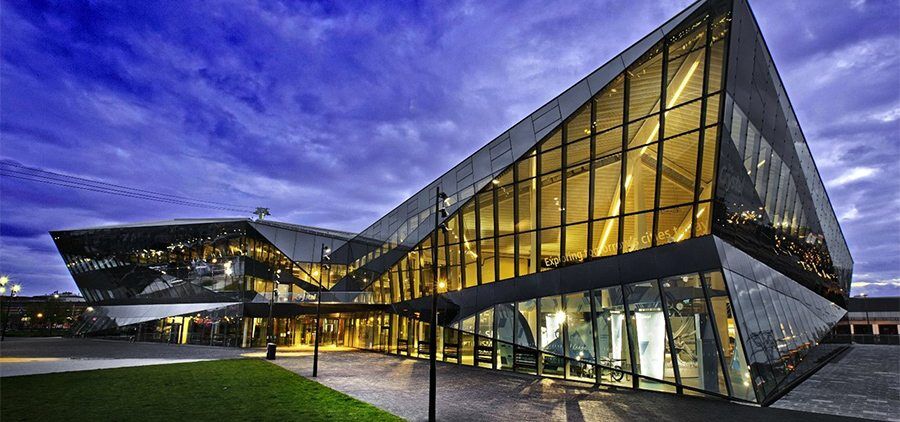 With corporate social responsibility (CSR) and sustainability now integral to many companies' policies, it is only natural that these priorities have also found their way into meeting places and corporate events venues. If your company is looking for a London business venue with green credentials, you'll be pleased to hear that the capital has come a long way.
But how do you go about finding a sustainable venue?
What is a green business venue?
The first hurdle in your search for a green venue is how to verify the claimed green credentials of any events venue. There are no official measures that can be used to prove or disprove them. At present, the best we have are these 3 organisations who will certify venues as environmentally friendly:
British Standards Institute

ISO 20121 is a standard for organising events that came to prominence during the preparations for the 2012 London Olympics and its commitment to be environmentally responsible. ISO 14000 is the standard that venues must achieve in becoming more eco-conscious in their daily operations.

BREEAM

BREEAM (Building Research Establishment Environmental Assessment Method) is the world's largest established method of assessing, rating and certifying building sustainability. Certification can be awarded to new or existing buildings in consideration of the efficiency (improvements) of the building and the sustainability of the construction materials used.

Green Tourism Awards

Green Tourism is a non-profit scheme supported by VisitEngland which accredits and monitors environmentally friendly tourism/leisure businesses including meeting spaces and conference venues. Members are audited every 2 years on improvements made to buildings and business processes, and are awarded gold, silver or bronze status.
What's the best way to approach your search for a green venue?
If environmental responsibility is a key factor in your choice of the perfect business venue, you must treat it as a deal breaker. Give preference to conference venues, meeting and event spaces whose sustainability policies align with those of your company.
Look far and wide, and outside the usual brief, to source the right venue for your event. Consider unusual, quirky and unique spaces that fit the sustainability brief and may be available for corporate hire. As the choice of totally sustainable venues in London is unfortunately still limited, you may need to compromise to find a space that fulfils the majority of your criteria.
Of course, while you're searching for the best fit, it's important not to neglect all the other important requirements for a suitable business venue, such as location, style, size, budget, configuration, facilities etc.
5 green corporate events venues in London
We've scoured the capital for some suitable venues to get you started on your quest for the perfect green business venue – here are out 5 favourites:
The Crystal

The Crystal on London's Royal Docks is a unique and innovative venue in addition to being one of the world's greenest buildings. Its green credentials are truly impressive and include a gold Green Tourism award and a BREEAM 'outstanding' rating among others. The quirky building is run entirely on solar energy and ground source heat, while rainwater harvesting and black water treatment and automated building management systems are built into the contemporary design. There are 9 multi-purpose meeting rooms with additional breakout areas available to dry hire, as well as an auditorium with a capacity of max. 270 delegates, complete with state-of-the-art conferencing equipment. Generous event space abounds both inside and out, and there's even a permanent exhibition showcasing The Crystal's commitment to environmental sustainability.

15 Hatfields

Claiming to be Central London's most sustainable venue, this contemporary and versatile conference and meeting room venue offers 7 flexible, functional and very stylish event spaces for up to 550 delegates in the heart of London. Boasting cutting edge facilities to high environmental specifications, 15 Hatfield has a strong sustainability policy, carries the Green Tourism Gold Award and a certification of the NQA Sustainable Development Management Scheme. With organic, locally sourced and fairly traded food provided by sustainable a sustainable catering firm, the venue has also implemented measures to help towards its zero waste to landfill initiative.

The LookOut

Tucked away among beautiful gardens in the heart of Hyde Park, The LookOut is a tranquil eco haven in a busy city, offering flexible blank canvas event space to fit any corporate brief. With wooden terraces, natural sculptures, ecological ponds and nature all around, this is a very special place – perfect for summer entertaining, press launches, business presentations, workshops, conferences and more. The bright modern indoor venue has a maximum capacity of 100 delegates and comes fully equipped with SMART board technology and WiFi. For imaginative outdoor events, stretch tent and tipi hire, fire pits and wood burning pizza ovens are available on request. The gardens and adjacent Edwardian Gatehouse are lush locations for al fresco lunches and breakout areas.

ORTUS Learning and Events

Located in Camberwell, South London, ORTUS prides itself on being is a multi award winning, high tech and eco friendly event venue with over 1,500 square feet of dedicated flexible event space over 7 levels. ORTUS' green credentials are impressive, starting with the building itself which received a BREEAM 'excellent' status for its sustainable and environmentally friendly architecture and construction. All event suites can be configured to meet any corporate brief – including dining/buffet style, theatre style and classroom layouts – for functions for up to 80 delegates. The building makes full use of innovative technology and boasts panoramic views over the capital from the top-floor terrace.

Church House Conference Centre

Overlooking Westminster Abbey, this beautiful Grade II listed venue offers a historic environment for daytime and evening events with 19 function rooms and a capacity of up to 664 guests. The venue's commitment to sustainability is in evidence through its many initiatives including measures to minimise the carbon footprint, efficient lighting systems, a commitment to recycling, reducing food miles and fair trade policies. There's also a dedicated Green Events package.

Want to Connect With Nature? Start by Disconnecting From Busyness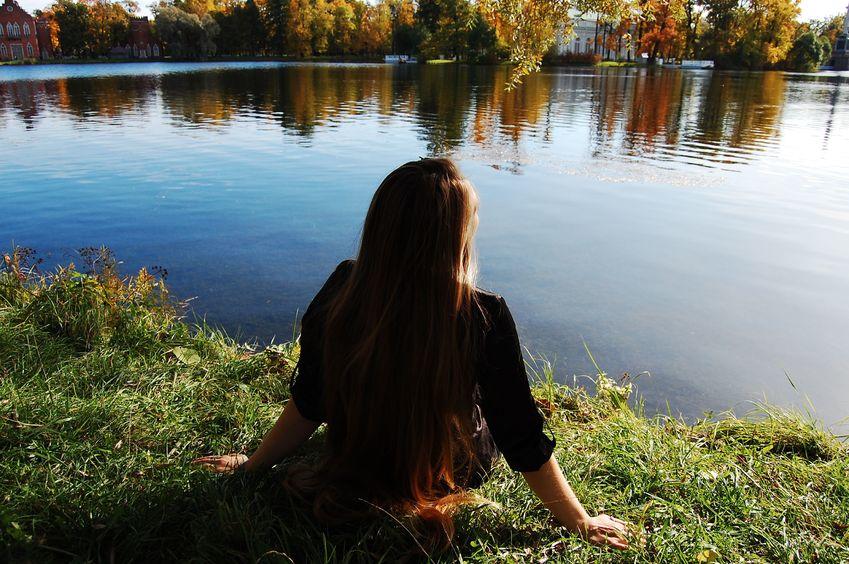 Have you ever found yourself staring at one of your (many) devices and feeling slightly disgusted with how much time you waste on technology? If so, you aren't alone. We all have moments like these and it's important that we use them as motivation to change – especially if we want to be more connected with nature.
How Busyness Impacts Your Connection With Nature
Whether you realize it or not, you live an ultra connected life. Between smart phones, tablets, computers, and wearable devices, you're never very far from some sort of technology that can connect you to the internet or put you in touch with other people. That's just the world we live in.
While it could be argued that this sort of omnipresent connectivity is a positive thing, it's also pretty clear that being permanently tethered to technology impacts our ability to strip away distractions and connect with nature.
When you're always within arm's reach of a device, you feel a sense of busyness.  Whether it's browsing your social media feed, uploading a picture, reading the news, or responding to an email, there's always something to do. As someone who wants to spend more time in nature, this is problematic.
4 Practical Ways to Disconnect
If you want to truly connect with nature and live a greener lifestyle, you have to be proactive about finding ways to disconnect. Here are a few practical suggestions:
1. Switch to a New Phone Plan
It's not always practical to totally unplug from the world. Family and work responsibilities mean you can't go off the grid and continue to fulfill your responsibilities. Having said that, there are some ways to scale back.
One suggestion is to switch to a prepaid phone plan. When you have a prepaid phone plan, you're far less likely to spend hours and hours of your time making phone calls, sending texts, and surfing the web. It forces you to be more conscious of what you're doing.
2. Get Rid of Social Media
Social media is one of the biggest time wasters for most people. Whether you realize it or not, it's also a huge stressor. You're constantly being exposed to the best snapshots of everyone else's lives, which makes you feel like you're missing out on something (even when you aren't).
If you want to feel a sense of relief and free yourself up to spend more time in nature, get rid of social media. Don't just delete the apps off your phone – actually disable your accounts. It's a bold, yet necessary step.
3. Create Quiet Hours
If you aren't able to get rid of social media and disable various online accounts, the next best thing you can do is establish quiet hours each day where you totally detach from technology. You should do this for a minimum of three hours per day for best results.
4. Build Community
Do you know why we're drawn to social media and our devices? Whether consciously or subconsciously, it's because we all want to be connected to other people. But do you know what's better than connecting with people online? Connecting with them in person.
As you build real life, person-to-person relationships, you'll feel less of a need to constantly have your eyes glued to a screen. Connect with other people who have an appreciation for nature and bond over your mutual interests.
Untether Your Life
If you find yourself constantly connected to a device, then this is probably a clear indicator that you aren't living your best life. You certainly aren't enjoying any sort of meaningful connection with nature. Now's as good a time as any to untether your life and explore what a world free from cords, screens, and batteries is really like.
6 Tips for an Eco-Friendly Move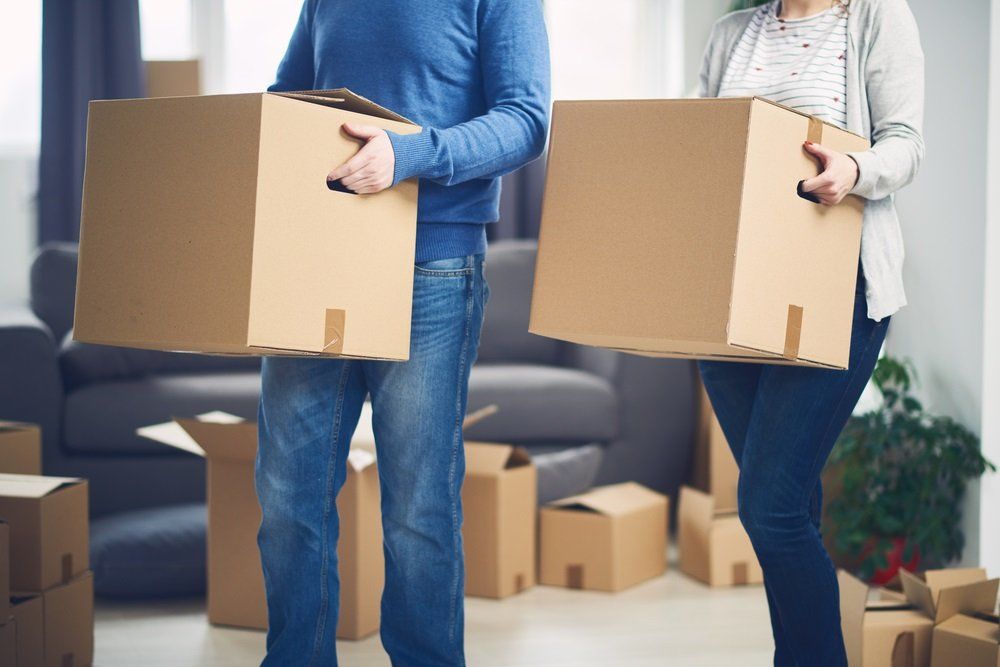 Moving can be a stressful and challenging time. No matter how many times you've done it in the past, the process of packing up, transporting, and unpacking isn't very fun. It's also not very eco-friendly. As you prepare for your next move, there are things you can do to ensure you leave less of a footprint behind.
6 Tips for a Greener Move
Because of the stress and pressure felt when moving, it's pretty common for people to rush through the process and focus on getting it done. In fact, a lot of people take an "at all costs" approach; they'll do whatever it takes to make the process as cheap and fast as possible. Don't be one of those people. It doesn't take much effort to turn a standard move into an eco-friendly move.
1. Maximize Each Trip
When moving across town, it's imperative that you make as few trips as possible. Each trip requires more gas, more emissions, and more waste, and more time.
If you're taking your personal vehicle, consider pulling a trailer behind it. You'd be surprised how much stuff you can fit into a small trailer. Not only will it make your move greener, but it'll also save you a lot of time.
2. Donate Things You Don't Want to Keep
The longer you live somewhere, the more junk you accumulate. This isn't always obvious until you start packing for a big move. Instead of bringing all of these things with you to your next home, get rid of the stuff you don't need! If the items are useful, donate them. If the items don't have much value, toss them.
3. Reuse Moving Boxes
Not only are moving boxes expensive, but they're also wasteful. If you need a bunch of cardboard boxes, consider looking around on Craigslist, asking friends, or checking the dumpsters behind stores. You can usually find a bunch of recycled boxes of all different shapes and sizes. Here are 12 places you can get them for free.
4. Get Creative With Packing
Who says you need moving boxes? You may find that it's possible to do most of your move without all that cardboard. Things like storage containers, trashcans, filing cabinets, buckets, and dressers can all store items. Blankets and sheets can be used in lieu of bubble wrap to prevent your items from getting damaged.
5. Use Green Cleaning Supplies
Once you arrive at your new place, resist the urge to pull out a bunch of harsh chemicals to clean the place. You can do yourself (and the planet) a favor by using green cleaning supplies instead. Ingredients like vinegar, baking soda, and ammonia are great to start with.
6. Forward Your Mail ASAP
Don't delay in forwarding your mail from your previous address to your new one. Not only is it wasteful for the Postal Service to route your mail to a place where you don't live, but the next owner is probably just going to toss your letters in the trash.
Moving Doesn't Have to be Wasteful
Most people only move once every few years. Some people will go a decade or more without a move. As a result, the process of moving often feels strange and new. The less experience you have with it, the less likely it is that you'll be as efficient as you should. But instead of just diving into the process blind, take some time to learn about what an eco-friendly move looks like. That way, you can leave behind the smallest footprint possible.