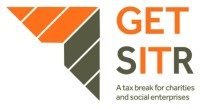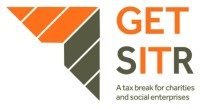 Big Society Capital publish Social Investment Tax Relief guide for charities and social enterprises
Big Society Capital published a DIY Guide to Social Investment Tax Relief (SITR) today. The guide, written by The Freedom Bakery founder and managing director Matt Fountain, introduces entrepreneurs to an alternative method of finance that could enable them to achieve their ambitions without affecting their social mission.
The guide says that SITR can be a useful tool for social entrepreneurs looking for investment to develop in the early stages of their venture. It gives social enterprises "the chance to raise money directly from investors, who will invest on the right terms for the business and may also offer to contribute any relevant expertise they have."
SITR is a relatively new tax break. It helps social enterprises and charities to raise finance from individual investors, by offering those investors 30 per cent income tax relief on loans or equity investment into social sector organisations.
The guide says that the key benefit for investors in making an SITR loan is that "through this scheme, the government is reducing the risk involved in investing in your social enterprise. The investor is guaranteed to get 30 per cent of their investment off their income tax bill whatever happens."
SITR can be used for unsecured loans, which sets it apart from other investment tax breaks, where schemes aimed at private businesses are usually focused on equity investments.
The rules around SITR are specific and have been designed so that no one can have an influence over the governance of the social enterprise or its finances. There are also specific credentials for defining a social enterprise and its activities in SITR.
Big Society Capital believe that SITR will "help bring new investors, new patient investment and lower the cost of this type of capital."
They have launched the GET IT campaign, which offers a free package of support for charities and social enterprises wanting to raise money using SITR. The campaign raises awareness by sharing case studies and new resources like the DIY SITR guide.
To find out more about SITR or to sign up to the campaign visit the Big Society Capital website here.