FirstGroup's west coast mainline: burden or benefit?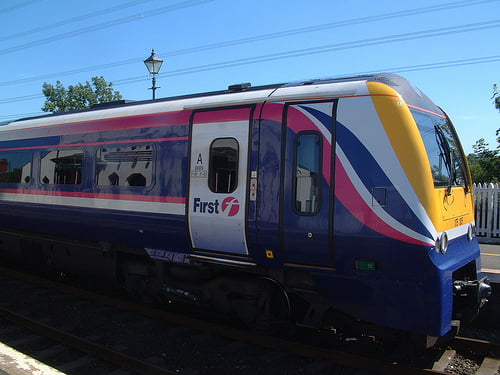 Joseph Iddison asks whether FirstGroup's new west coast rail service prove a hit to customers or will in fact be more of a burden than a benefit.
With government expected to sign a lucrative contract with FirstGroup – a deal due to commence in December this year and running through to 2026 – many advantages appear on the horizon for those travelling by train over the next few years, and not just environmental ones.
FirstGroup, the UK's largest rail operator, said its winning bid of £5.5 billion for the rights to run the line from December, rising to £6.1 billion if it sees out a 20-month extension to conclusion in 2026, was a "deliverable proposition", designed to exploit unused capacity on the InterCity west coast services from London to destinations in the north, including Glasgow, Manchester and Liverpool.
FirstGroup will also be offering a total of £265m in guarantees, including an unprecedentedly high £190m forfeit if it walks away early. The 13-year commitment promises to cut standard anytime fares by 15% on average in the first two years, as well as an installation of a further 12,000 seats per day as of 2016.
Taking over from Virgin Rail Group, which had seen passenger numbers double since beginning the service in 1997, FirstGroup also pledges to improve Wi-Fi, not to mention new and extra trains and shorter journeys.
The west coast mainline is the first of several long, lucrative franchises to be awarded over the next two years. The government has pledged to lower the taxpayer subsidy to the railway and has demanded large savings after the McNulty review identified potential costs to cut in the industry.
FirstGroup was by far the highest bidder, and will have to find £390m in premiums each year compared with the £160m currently paid by Virgin, which tabled an enhanced offer of around £4.8 billion (£5.4 billion for the full term).
Unions and campaigners have warned the size of the bid means the operator will have to cut services. Bob Crow, RMT union leader, said, "It is clear that this franchise is being let on pure McNulty terms with a gold-plated, extended contract linked to massive cuts to jobs and passenger services and huge increases in fares as the winning FirstGroup looks to extract every penny that they can in profit."
City analysts queried the numbers. Mike van Dulken at Accendo Markets said FirstGroup had promised "lots of investment, but growth and profitability assumptions could be too much."
Tim O'Toole, chief executive of FirstGroup, rejected claims that there was excessive risk in his company's bid and said there was huge scope for growth. He also categorically denied there would be job losses as unions fear, although he said many would be redeployed: "Our winning bid is a deliverable proposition that is compelling for all who want to see a greater use of our rail networks."
Longer trains and additional seating will mean 35% more seats on the line in five years, O'Toole said: "We will be making significant improvements including reduced journey times and introducing new direct services. We will improve marketing and deliver a smart ticketing system, refreshed and improved train interiors, station upgrades and even better catering."
Sir Richard Branson, owner of Virgin, feels that the government's decision to accept FirstGroup's bid will put the country into "almost certain bankruptcy". The London-born tycoon said his transport group would not be bidding again – although he later told Channel 4 News he would reconsider if "we get a call from David Cameron saying sorry".
Branson is, however – keen to remain operator of the service – and launched a legal challenge against FirstGroup, citing the bid as more of tax liability than people have been led to believe. The multinational business venture has made an application for a judicial review of the decision to award FirstGroup the contract, and has lodged papers at the High Court in London.
In addition, more than 165,000 people have signed an online petition calling for the decision to be reconsidered. Labour has also urged the government to defer signing the contract so that MPs can examine it in fear that some have been "blinded by the numbers".
FirstGroup has dismissed Virgin's complaint, however, and remains confident of the its new west coast services – to run under the name First West Coast Limited – being given the go ahead for December.
In a statement released last week, the group said, "We have every confidence in the Department for Transport's process which is rigorous, detailed and fair and in which bids are thoroughly tested."
FirstGroup appears to be of the opinion that the sudden contestation from Virgin has occurred in sour taste. "There has been no complaint about the process, which was carefully described in advance, until Virgin Rail Group had lost commercially", continued the statement.
Responding to Branson's criticisms, O'Toole suggested the complaint had been lodged because "he lost the bid".
As well as Virgin Rail's contestation, the FirstGroup bid depends on passenger growth of 5.8% each year – a figure O'Toole said matched government predictions for trains to be at the limits of capacity by 2026, when the proposed high-speed rail network should start operating.
On top of this debate, there are fewer environmental concerns surrounding rail travel as opposed to other modes of transport. It's perhaps time to start really championing trains as a clean and safe option, as we strive for a sustainable travel network.
Joseph Iddison is a student about to start his final year of an English degree at the University of Leicester. He intends to do a master's in geographical information science and human geography. Outside of his academic studies, he loves the two Fs – Fulham FC and Roger Federer.
Further reading:
School run research shows extent of unnecessary car trips
London, Brighton and Nottingham top sustainable transport ranking
Sustainable transport to get $175 billion boost
Sustainable cities: a low-carbon opportunity not to be missed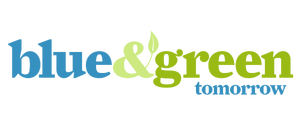 Two Ancient Japanese Philosophies Are the Future of Eco-Living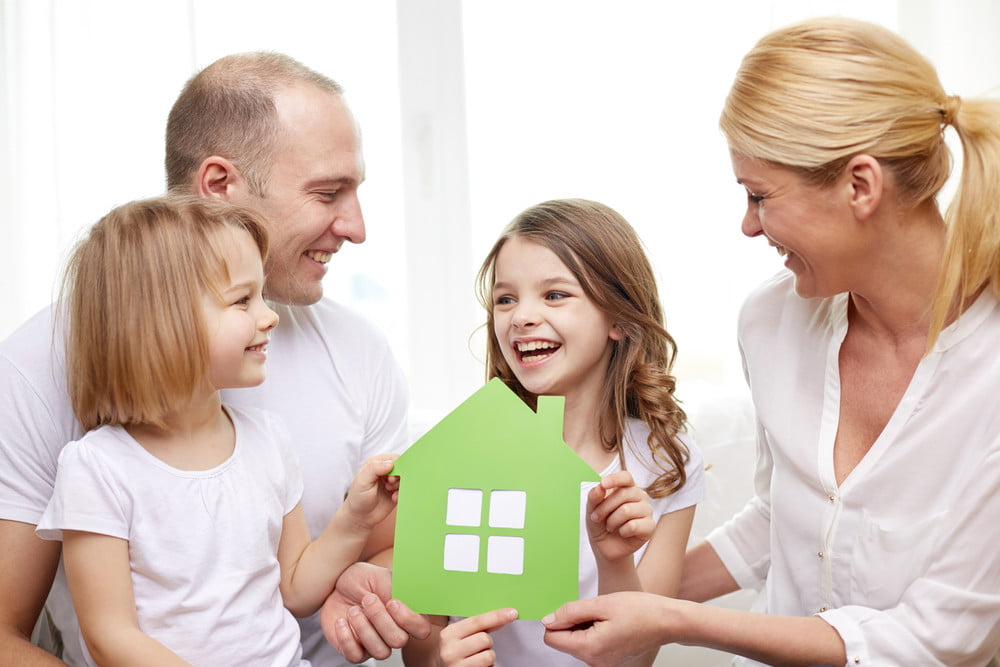 Our obsession with all things new has blighted the planet. We have a waste crisis, particularly when it comes to plastic. US scientists have calculated the total amount of plastic ever made – 8.3 billion tons! Unfortunately, only 9% of this is estimated to have been recycled. And current global trends point to there being 12 billion tons of plastic waste by 2050.
However, two ancient Japanese philosophies are providing an antidote to the excesses of modern life. By emphasizing the elimination of waste and the acceptance of the old and imperfect, the concepts of Mottainai and Wabi-Sabi have positively influenced Japanese life for centuries.
They are now making their way into the consciousness of the Western mainstream, with an increasing influence in the UK and US. By encouraging us to be frugal with our possessions, (i.e. using natural materials for interior design) these concepts can be the future of eco-living.
What is Wabi-Sabi and Mottainai??
Wabi-Sabi emphasizes an acceptance of transience and imperfection. Although Wabi had the original meaning of sad and lonely, it has come to describe those that are simple, unmaterialistic and at one with nature. The term Sabi is defined as the "the bloom of time", and has evolved into a new meaning: taking pleasure and seeing beauty in things that are old and faded. 
Any flaws in objects, like cracks or marks, are cherished because they illustrate the passage of time. Wear and tear is seen as a representation of their loving use. This makes it intrinsically linked to Wabi, due to its emphasis on simplicity and rejection of materialism.
In the West, Wabi-Sabi has infiltrated many elements of daily life, from cuisine to interior design. Specialist Japanese homeware companies, like Sansho, source handmade products that embody the Wabi-Sabi philosophy. Their products, largely made from natural materials, are handcrafted by traditional Japanese artisans – meaning no two pieces are the same and no two pieces are "perfect" in size or shape.
Mottainai
Mottainai is a term expressing a feeling of regret concerning waste, translating roughly in English to either "what a waste!" or "Don't waste!". The philosophy emphasizes the intrinsic value of a resource or object, and is linked to hinto animism, the notion that all objects have a spirit, or 'kami'. The idea that we are part of nature is a key part of Japanese psychology.
Mottainai also has origins in Buddhist philosophy. The Buddhist monastic tradition emphasizes a life of frugality, to allow us to concentrate on attaining enlightenment. It is from this move towards frugality that a link to Mottainai as a concept of waste can be made.
How have Wabi-Sabi and Mottainai promoted eco living?
Wabi-Sabi is still a prominent feature of Japanese life today, and has remained instrumental in the way people design their homes. The ideas of imperfection and frugality are hugely influential.
For example, instead of buying a brand-new kitchen table, many Japanese people instead retain a table that has been passed through the generations. Although its long use can be seen by various marks and scratches, Wabi-Sabi has taught people that they should value it because of its imperfect nature. Those scratches and marks are a story and signify the passage of time. This is a far cry from what we typically associate with the Western World.
Like Wabi Sabi, Mottainai is manifested throughout Japanese life, creating a great respect for Japanese resources. This has had a major impact on home design. For example, the Japanese prefer natural materials in their homes, such as using soil and dried grass as thermal insulation.
Their influence in the UK
The UK appears to be increasingly influenced by thes two concepts. Some new reports indicate that Wabi Sabi has been labelled as 'the trend of 2018'. For example, Japanese ofuro baths inspired the project that won the New London Architecture's 2017 Don't Move, Improve award. Ofuro baths are smaller than typical baths, use less water, and are usually made out of natural materials, like hinoki wood.
Many other UK properties have also been influenced by these philosophies, such as natural Kebony wood being applied to the external cladding of a Victorian property in Hampstead; or a house in Lancaster Gate using rice paper partitions as sub-dividers. These examples embody the spirit of both philosophies. They are representative of Mottainai because of their use of natural resources to discourage waste. And they're reflective of Wabi-Sabi because they accept imperfect materials that have not been engineered or modified.
In a world that is plagued by mass over-consumption and an incessant need for novelty, the ancient concepts of Mottainai and Wabi-Sabi provide a blueprint for living a more sustainable life. They help us to reduce consumption and put less of a strain on the planet. This refreshing mindset can help us transform the way we go about our day to day lives.
What Should We Make of The Clean Growth Strategy?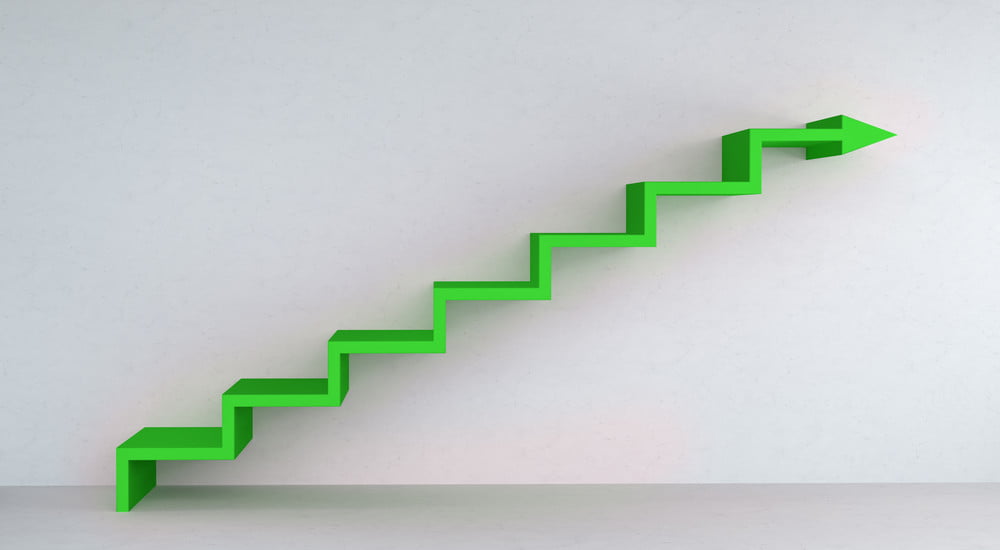 It was hardly surprising the Clean Growth Strategy (CGS) was much anticipated by industry and environmentalists. After all, its publication was pushed back a couple of times. But with the document now in the public domain, and the Government having run a consultation on its content, what ultimately should we make of what's perhaps one of the most important publications to come out of the Department for Business, Energy and the Industrial Strategy (BEIS) in the past 12 months?
The starting point, inevitably, is to decide what the document is and isn't. It is, certainly, a lengthy and considered direction-setter – not just for the Government, but for business and industry, and indeed for consumers. While much of the content was favourably received in terms of highlighting ways to ensure clean growth, critics – not unjustifiably – suggested it was long on pages but short on detailed and finite policy commitments, accompanied by clear timeframes for action.
A Strategy, Instead of a Plan
But should we really be surprised? The answer, in all honesty, is probably not really. BEIS ministers had made no secret of the fact they would be publishing a 'strategy' as opposed to a 'plan,' and that gave every indication the CGS would set a direction of travel and be largely aspirational. The Government had consulted on its content, and will likely respond to the consultation during the course of 2018. And that's when we might see more defined policy commitments and timeframes from action.
The second criticism one might level at the CGS is that indicated the use of 'flexibilities' to achieve targets set in the carbon budgets – essentially using past results to offset more recent failings to keep pace with emissions targets. Claire Perry has since appeared in front of the BEIS Select Committee and insisted she would be personally disappointed if the UK used flexibilities to fill the shortfall in meeting the fourth and fifth carbon budgets, but this is difficult ground for the Government. The Committee on Climate Change was critical of the proposed use of efficiencies, which would somewhat undermine ministers' good intentions and commitment to clean growth – particularly set against November's Budget, in which the Chancellor maintained the current carbon price floor (potentially giving a reprieve to coal) and introduced tax changes favourable to North Sea oil producers.
A 12 Month Green Energy Initiative with Real Teeth
But, there is much to appreciate and commend about the CGS. It fits into a 12-month narrative for BEIS ministers, in which they have clearly shown a commitment to clean growth, improving energy efficiency and cutting carbon emissions. Those 12 months have seen the launch of the Industrial Strategy – firstly in Green Paper form, which led to the launch of the Faraday Challenge, and then a White Paper in which clean growth was considered a 'grand challenge' for government. Throughout these publications – and indeed again with the CGS – the Government has shown itself to be an advocate of smart systems and demand response, including the development of battery technology.
Electrical Storage Development at Center of Broader Green Energy Push
While the Faraday Challenge is primarily focused on the development of batteries to support the proliferation of electric vehicles (which will support cuts to carbon emissions), it will also drive down technology costs, supporting the deployment of small and utility-scale storage that will fully harness the capability of renewables. Solar and wind made record contributions to UK electricity generation in 2017, and the development of storage capacity will help both reduce consumer costs and support decarbonisation.
The other thing the CGS showed us it that the Government is happy to be a disrupter in the energy market. The headline from the publication was the plans for legislation to empower Ofgem to cap the costs of Standard Variable Tariffs. This had been an aspiration of ministers for months, and there's little doubt that driving down costs for consumers will be a trend within BEIS policy throughout 2018.
But the Government also seems happy to support disruption in the renewables market, as evidenced by the commitment (in the CGS) to more than half a billion pounds of investment in Pot 2 of Contracts for Difference (CfDs) – where the focus will be on emerging rather than established technologies.
This inevitably prompted ire from some within the industry, particularly proponents of solar, which is making an increasing contribution to the UK's energy mix. But, again, we shouldn't really be surprised. Since the subsidy cuts of 2015, ministers have given no indication or cause to think there will be public money afforded to solar development. Including solar within the CfD auction would have been a seismic shift in policy. And while ministers' insistence in subsidy-free solar as the way forward has been shown to be based on a single project, we should expect that as costs continue to be driven down and solar makes record contributions to electricity generation, investment will follow – and there will ultimately be more subsidy-free solar farms, albeit perhaps not in 2018.
Meanwhile, by promoting emerging technologies like remote island wind, the Government appears to be favouring diversification and that it has a range of resources available to meet consumer demand. Perhaps more prescient than the decision to exclude established renewables from the CfD auction is the subsequent confirmation in the budget that Pot 2 of CfDs will be the last commitment of public money to renewable energy before 2025.
In short, we should view the CGS as a step in the right direction, albeit one the Government should be elaborating on in its consultation response. Its publication, coupled with the advancement this year of the Industrial Strategy indicates ministers are committed to the clean growth agenda. The question is now how the aspirations set out in the CGS – including the development of demand response capacity for the grid, and improving the energy efficiency of commercial and residential premises – will be realised.
It's a step in the right direction. But, inevitably, there's much more work to do.