Global Smartphone Survey Shows Phone Manufacturers Should Recycle More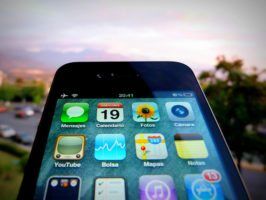 Global Greenpeace smartphone survey reveals the lack of repairing and recycling habits behind e-waste
Hong Kong, 15 August 2016 – Consumers say mobile phone manufacturers are releasing too many new models, according to a survey Greenpeace East Asia commissioned across six countries. In all countries surveyed, consumers were most likely to say that mobile phone manufacturers should be responsible for providing people with the means to recycle their phones, while 4 in 5 surveyed said that it was important that a new smartphone can be easily repaired if damaged.
"The humble smartphone puts enormous strain on our environment from the moment they are produced – often with hazardous chemicals – to the moment they are disposed of in huge e-waste sites," said Chih An Lee, Global IT Campaigner at Greenpeace East Asia.
"Over half of respondents across the countries surveyed agree that manufacturers are releasing too many new models, many designed to only last a few years. In fact, most users actually want their phones to be more easily dismantled, repaired and recycled."
Mobile phones are some of the most frequently replaced of all small electronics products. A United Nations University report in 2014 showed that up to 3 million metric tonnes of e-waste is generated from small IT products, such as mobile phones and personal computers. This represents a massive waste of resources and a source of contamination from hazardous chemicals.
Key findings from the survey:
Chinese (66%) and South Korean respondents (64%) are more likely to have ever had their phones repaired, compared to those in the US (28%) and Germany (23%).
Nearly half surveyed believe that mobile phone manufacturers should be most responsible for making recycling accessible. This sentiment was strongest in Germany (61%).
Except in Germany (86%), over 90% of respondents surveyed in all countries said that "designed to last" is an important feature of a new smartphone.
4 in 5 respondents consider it important that a new smartphone is not produced using hazardous chemicals.
4 in 5 respondents believe it is important for a new smartphone to be easily repaired if damaged.This rises to as high as 95% in China, 94% in Mexico and 92% in South Korea.
Apart from respondents in South Korea, the most common reason for replacing their last phone was the desire for a more up-to-date device.
"We believe true innovation means gadgets designed to last, to be repaired and recycled. It is time for tech leaders to rethink the way they make our electronics so that they are as innovative for our planet as they are for our lives," said Lee.
"If tech brands want to lead us into the future, they need to move towards closed-loop production and embrace the circular economy; something that can be good for their profits, for people and for the planet."
If tech brands want to lead us into the future, they need to move towards closed-loop production and embrace the circular economy; something that can be good for their profits, for people and for the planet.
Greenpeace East Asia conducted the survey as part of its True Innovation campaign, which challenges the technology sector to embrace innovation to protect our environment and our future.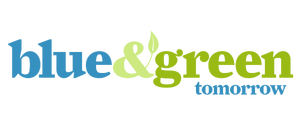 2017 Was the Most Expensive Year Ever for U.S. Natural Disaster Damage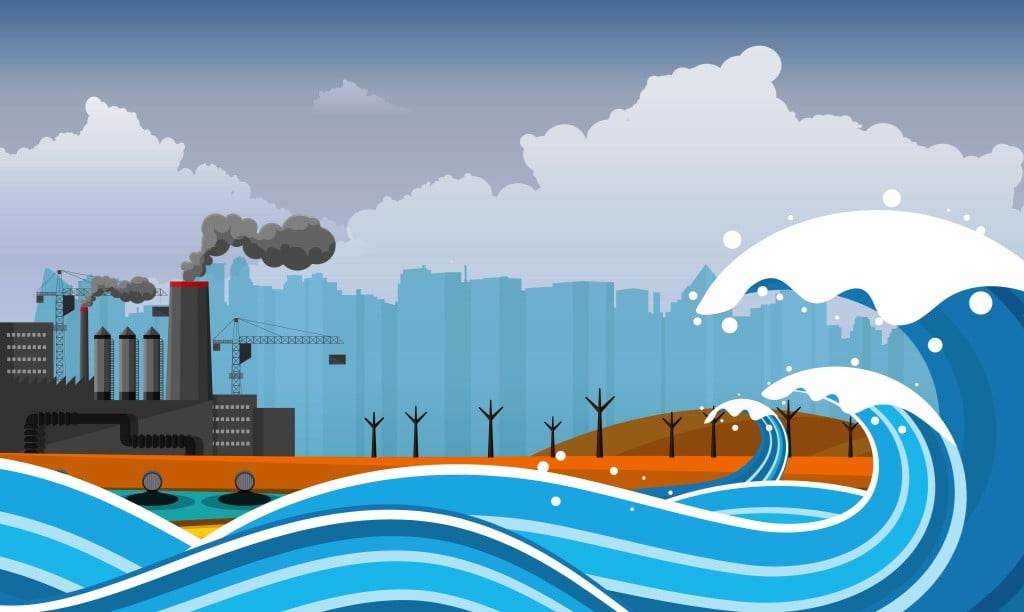 Devastating natural disasters dominated last year's headlines and made many wonder how the affected areas could ever recover. According to data from the U.S. National Oceanic and Atmospheric Administration (NOAA), the storms and other weather events that caused the destruction were extremely costly.
Specifically, the natural disasters recorded last year caused so much damage that the associated losses made 2017 the most expensive year on record in the 38-year history of keeping such data. The following are several reasons that 2017 made headlines for this notorious distinction.
Over a Dozen Events With Losses Totalling More Than $1 Billion Each
The NOAA reports that in total, the recorded losses equaled $306 billion, which is $90 billion more than the amount associated with 2005, the previous record holder. One of the primary reasons the dollar amount climbed so high last year is that 16 individual events cost more than $1 billion each.
Global Warming Contributed to Hurricane Harvey
Hurricane Harvey, one of two Category-4 hurricanes that made landfall in 2017, was a particularly expensive natural disaster. Nearly 800,000 people needed assistance after the storm. Hurricane Harvey alone cost $125 billion, with some estimates even higher than that. So far, the only hurricane more expensive than Harvey was Katrina.
Before Hurricane Harvey hit, scientists speculated climate change could make it worse. They discussed how rising ocean temperatures make hurricanes more intense, and warmer atmospheres have higher amounts of water vapor, causing larger rainfall totals.
Since then, a new study published in "Environmental Research Letters" confirmed climate change was indeed a factor that gave Hurricane Harvey more power. It found environmental conditions associated with global warming made the storm more severe and increase the likelihood of similar events.
That same study also compared today's storms with ones from 1900. It found that compared to those earlier weather phenomena, Hurricane Harvey's rainfall was 15 percent more intense and three times as likely to happen now versus in 1900.
Warming oceans are one of the contributing factors. Specifically, the ocean's surface temperature associated with the region where Hurricane Harvey quickly transformed from a tropical storm into a Category 4 hurricane has become about 1 degree Fahrenheit warmer over the past few decades.
Michael Mann, a climatologist from Penn State University, believes that due to a relationship known as the Clausius-Clapeyron equation, there was about 3-5 percent more moisture in the air, which caused more rain. To complicate matters even more, global warming made sea levels rise by more than 6 inches in the Houston area over the past few decades. Mann also believes global warming caused the stationery summer weather patterns that made Hurricane Harvey stop moving and saturate the area with rain. Mann clarifies although global warming didn't cause Hurricane Harvey as a whole, it exacerbated several factors of the storm.
Also, statistics collected by the Environmental Protection Agency (EPA) from 1901-2015 found the precipitation levels in the contiguous 48 states had gone up by 0.17 inches per decade. The EPA notes the increase is expected because rainfall totals tend to go up as the Earth's surface temperatures rise and additional evaporation occurs.
The EPA's measurements about surface temperature indicate for the same timespan mentioned above for precipitation, the temperatures have gotten 0.14 Fahrenheit hotter per decade. Also, although the global surface temperature went up by 0.15 Fahrenheit during the same period, the temperature rise has been faster in the United States compared to the rest of the world since the 1970s.
Severe Storms Cause a Loss of Productivity
Many people don't immediately think of one important factor when discussing the aftermath of natural disasters: the adverse impact on productivity. Businesses and members of the workforce in Houston, Miami and other cities hit by Hurricanes Harvey and Irma suffered losses that may total between $150-200 billion when both damage and sacrificed productivity are accounted for, according to estimates from Moody's Analytics.
Some workers who decide to leave their homes before storms arrive delay returning after the immediate danger has passed. As a result of their absences, a labor-force shortage may occur. News sources posted stories highlighting that the Houston area might not have enough construction workers to handle necessary rebuilding efforts after Hurricane Harvey.
It's not hard to imagine the impact heavy storms could have on business operations. However, companies that offer goods to help people prepare for hurricanes and similar disasters often find the market wants what they provide. While watching the paths of current storms, people tend to recall storms that took place years ago and see them as reminders to get prepared for what could happen.
Longer and More Disastrous Wildfires Require More Resources to Fight
The wildfires that ripped through millions of acres in the western region of the United States this year also made substantial contributions to the 2017 disaster-related expenses. The U.S. Forest Service, which is within the U.S. Department of Agriculture, reported 2017 as its costliest year ever and saw total expenditures exceeding $2 billion.
The agency anticipates the costs will grow, especially when they take past data into account. In 1995, the U.S. Forest Service spent 16 percent of its annual budget for wildfire-fighting costs, but in 2015, the amount ballooned to 52 percent. The sheer number of wildfires last year didn't help matters either. Between January 1 and November 24 last year, 54,858 fires broke out.
2017: Among the Three Hottest Years Recorded
People cause the majority of wildfires, but climate change acts as another notable contributor. In addition to affecting hurricane intensity, rising temperatures help fires spread and make them harder to extinguish.
Data collected by the National Interagency Fire Center and published by the EPA highlighted a correlation between the largest wildfires and the warmest years on record. The extent of damage caused by wildfires has gotten worse since the 1980s, but became particularly severe starting in 2000 during a period characterized by some of the warmest years the U.S. ever recorded.
Things haven't changed for the better, either. In mid-December of 2017, the World Meteorological Organization released a statement announcing the year would likely end as one of the three warmest years ever recorded. A notable finding since the group looks at global land and ocean temperature, not just statistics associated with the United States.
Not all the most financially impactful weather events in 2017 were hurricanes and wildfires. Some of the other issues that cost over $1 billion included a hailstorm in Colorado, tornados in several regions of the U.S. and substantial flooding throughout Missouri and Arkansas.
Although numerous factors gave these natural disasters momentum, scientists know climate change was a defining force — a reality that should worry just about everyone.
Environmentally Sustainable Furniture for Dummies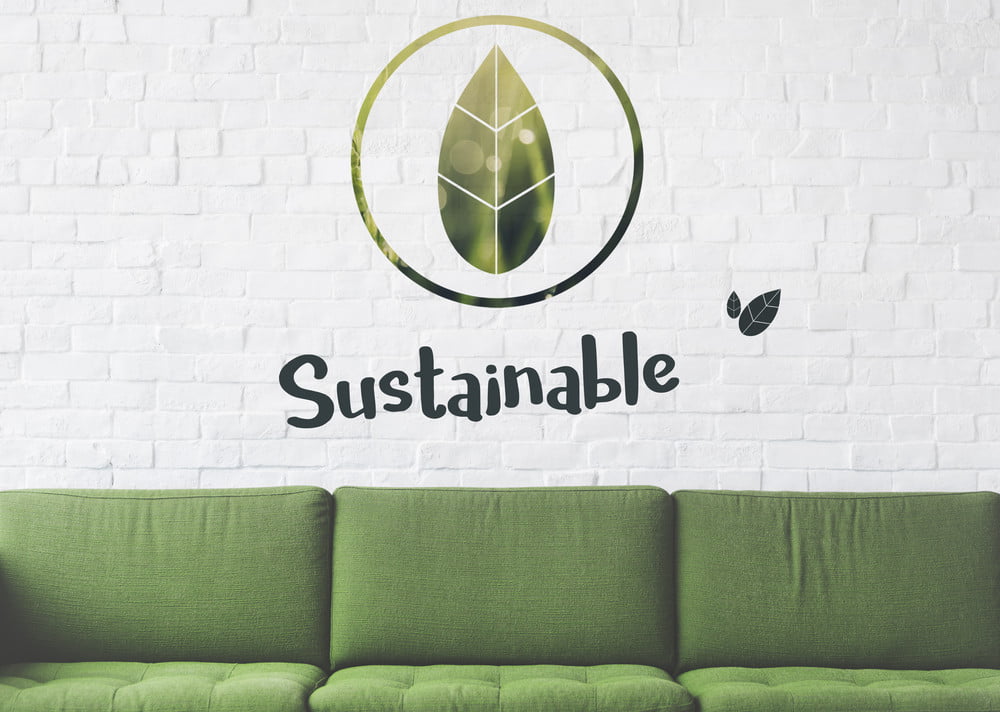 We probably don't think a great deal about our furniture choices. I know that I tend to just buy whatever looks pretty, seems functional and fits my budget. That usually means a trip to a few showrooms and big warehouse stores, like Ikea.
But we have a responsibility to the planet. We can do better. There are three major ways that our furniture can help the environment:
Purchase used and/or recycled furniture and extends the lifecycle of precious materials.
Source furniture that is free of environmentally unsustainable products.
Choose furniture that doesn't require electricity – opting for manual transitioning.
By investing in environmentally sustainable, high-qualify furniture, you'll be able to pass down items from generation to generation. This will save your heirs on the cost of furnishing their own home, and help to protect the environment from wasteful fad furniture that only lasts a season or two.
Natural and Recycled Furniture Materials
If you absolutely love the look of wood furniture, search for environmentally sustainable products. For example, locally sourced wood or bamboo can easily be replenished without requiring excessive international harvesting of precious woods that harm the environment.
Sustainable wood products are only sourced from companies and locations that have the ability to quickly replace harvested wood – providing a responsible resource for generations of manufacturers and consumers.
Recycled furniture can either be a gently used item from someone else's home, or a new piece of furniture that's been used from reclaimed sources. You've probably seen examples of this at your local park – cities are increasingly using recycled materials to create benches and picnic tables.
But recycled materials don't have to feel rough or rustic. Items made from recycled wood are readily available for order online or in-store. And believe it or not, electronic waste can be reclaimed and crafted into beautiful pieces of modern furniture.
The only limitation on recycled furniture design is the imagination of the creator. If you want to do it yourself, check out this DIY recycled furniture pinterest board!
Avoid Harsh Chemicals that Harm the Environment
Did you know that many cushions are made of highly-flammable polyurethane? Furniture manufacturers help keep our butts out of the hot seat by treating the materials in cushions with fire-retardant toxins. Unfortunately this padding breaks down overtime and the dust is both toxic to humans and the environment.
There are multiple lines of eco-friendly furniture that avoid the use of flammable polyurethane – often substituting with organic cotton. Just understand that you're going to be in for a bit of sticker shock – eco-friendly furniture, when purchased new from major brands, gets pricey.
If you can't afford the pricetag, I recommend finding used furniture from the same product line. There are a ton of websites dedicated to helping eco-friendly consumers find used organic, responsibly sourced products – and that includes furniture.
You'll also want to stay away from faux leather. Furniture made from pleather and other leather substitutes are heavily treated with chemicals. That's never a win.
Hypo-allergenic stuffing, combine with traditional leather might be a decent compromise if you have to have the leather look to tie a room together. But be conscious of the fact that tanning is not an environmentally friendly process, so try to limit these materials in your design.
In conclusion, it's up to you how crazy you want to go. I think that as long as you stay with used furniture, you're on the right track – even if it isn't environmentally perfect, it's at least a sunk cost for the environment – the damage has been done and you're extending its useful life. But I think the most important takeaway here is buy quality items that you can pass down to your next generation – if that means spending more on higher quality new items that are sustainably sourced, so be it.