IFB2016 Hosts GREAT British Showcase of Innovation, Creativity and Design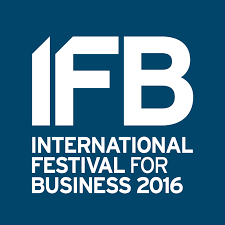 The International Festival for Business 2016 (IFB2016) starts today in Liverpool. The GREAT Britain Campaign's showcase, which will include exhibits from UK innovation, creativity and design companies, is likely to be one of the big attractions of the festival. Attending the festival is free, but to get involved with the many and varied aspects of the festival, attendees must register for the IFB2016 Business Club here.
Festival visitors will experience the following organisations and innovators who all boast world-leading expertise:
Innovation is GREAT
 – Airbus Defence and Space: will provide live demonstrations of its Mars Rover engineering development model, Bridget, which was designed to study a number of engineering solutions in preparation for the European Space Agency's ExoMars mission.
– Bamboo Bicycle Club: founded by James and Ian, two engineers who love cycling. After their own enthusiastic experiments in building bamboo bikes, they decided to create a bicycling community interested in building beautiful, robust and environmentally friendly bamboo bicycle frames using 3D technology.
– Beatie Wolfe:  Singer songwriter Beatie Wolfe, in collaboration with rock star tailor Mr Fish of Hendrix & Bowie, transform Beatie's new single 'Take Me Home' (from her latest album Montagu Square) into the first Musical Jacket of its kind. The song was recorded in the former home of McCartney, Ringo, Hendrix and Lennon & Yoko Ono and in the same room where Hendrix wrote 'The Wind Cries Mary' & McCartney penned 'Eleanor Rigby.'
– Framestore: the special effects company behind films such as Gravity, Paddington and Avengers: Age of Ultron will be providing a variety of virtual reality experiences using their Oscar-winning expertise.
– Edtech: led by The Education Foundation, the Edtech display will feature Kano, a DIY computer coding kit.
– Hydro Industries: based in Carmathenshire, Hydro Industries produce clean water solutions such as the Hydro 100 mobile water purification system that is used throughout the world.
– Jason Bruges Studio – No 10 door: designed by Jason Bruges Studio, the door looks like the original but captures movement immediately behind it and projects this as silhouettes on to its surface. The door combines fine craftsmanship with innovative UK-made responsive technology for a uniquely interactive take on an iconic location.
– Kymira:  starting with the development of its revolutionary sportswear brand KYMIRA Sport and KYnergy® Infrared technology, KYMIRA is developing the smart clothing of tomorrow for a cleaner, safer, healthier planet.
– Philharmonia: providing a virtual reality experience through the eyes of an orchestra conductor, bringing to life the feeling of standing in front of an 80-piece orchestra.
– Project Speedbird: will see adventurer Hannah White attempt to make history this year by breaking the current women's sailing speed record over one nautical mile. The boat (which Hannah designed and built in a garden shed with her technical director) will form part of the GREAT British showcase. Hannah will also be 'in conversation' with Robin Knox-Johnson of Clipper Ventures on 22 June as part of the Festival's Blue Skies programme.
– PwC Great Innovation Challenge winner:  what3words has been awarded the most innovative business in the UK as part of the Great Innovation Challenge competition run by PwC and the GREAT Britain campaign. what3words is a location reference system based on a global grid of 57 trillion 3mx3m squares. Each square has been pre-assigned a fixed and unique 3 word address. Easier to communicate than GPS, more flexible than dropping a pin and more accurate than street addressing it is a universal and human-friendly system.
– Skignz: a Stockton-On-Tees based company, Skignz provides hyper-local information by placing geo-located augmented reality content anywhere on the planet to be viewed via a mobile device's camera.
Creativity is GREAT
– Apple Corps Limited: with the Festival in the home city of The Beatles, their record label has approved use of the world famous 'Abbey Road' image for the GREAT British Showcase.  This iconic cover of their final studio album features George, Paul, Ringo and John walking across a zebra crossing outside Abbey Road Studios in London. The photograph was taken on 8th August 1969 and is one of the most famous and imitated images in the history of recorded music.
– BAFTA: will be shining a light on the UK gaming industry and the importance that BAFTA places on it. On display will be a BAFTA Award Mask and  a few of the games nominated in the Best British Category at the 2016 BAFTA Games Awards.
– BBC Worldwide: is supporting the Creativity is GREAT showcase at IFB2016 by landing a LEGO® TARDIS on the stand for the Festival. The life-sized Doctor Who TARDIS is constructed entirely from 100,000 bricks of LEGO®. As part of the cinema screening on the stand, BBC Worldwide will showcase BBC content enjoyed in the UK and around the world, from Doctor Who to Sherlock, through to BAFTA winners past and present.
– BFI:  a series of films that capture highlights from popular narrative films supported by the Film Fund, a series of GREAT supported films including Paddington and Spectre and a cultural show reel with highlights from events taken place round the UK.
– British Council:  the UK's international organisation for educational opportunities and cultural relations is celebrating Shakespeare's work marking the 400th anniversary of his death.
– David Bailey: David Bailey's unique portraits of Her Majesty the Queen.
– Disney: as part of the GREAT Britain Campaign's collaboration with Star Wars, Disney is providing a GREAT branded BB-8, an original BB-8 and STAR WARS: Made GREAT in Britain short films available to view in the Creativity is GREAT Cinema.
– Ettinger and Gaziano & Girling:  bringing together top leather craftspeople from very different parts of the industry – Ettinger (small leather goods making) and Gaziano & Girling (shoemaking); both companies are specialists in men's accessories and are among the most highly regarded in their fields.
– Harris Tweed Hebrides and Tetrad:  a UK partnership of two traditional craft companies Harris Tweed Hebrides and Tetrad bring their handcrafted, handwoven products to life in the Nucleus chair. Tetrad has been making furniture in Preston, Lancashire, for decades. Wherever possible, they use the finest British components to build each item from scratch.
– Jude Cassidy: based in Northern Ireland, Jude Cassidy is a luxury textile designer that specialises in bespoke handwoven fabric; three stunning cushion designs will be on display in the Creative Showcase cinema.
 – Mass Crane Dance:  a spectacular meeting of music, light and synchronised cranes, dancing across a city skyline at night. Led by WIRED Magazine Creative Fellow Laura Kriefman, the company launched with Crane Dance Bristol in October 2015, which attracted a live audience of 10,000 people and reached more than 4 million people online.
– Timorous Beasties: a multi-award-winning design studio established in Glasgow in 1990, has provided stunning wallpaper for the Creativity is GREAT Cinema.
– Warner Bros Studios: will be displaying an original Harry Potter costume from the film franchise that is usually on display at the Warner Bros. Studio Tour – The Making of Harry Potter.
Design is GREAT
– Aston Martin Rapide S: with its unique character blending luxury and the agility of their iconic sports cars, the Rapide S truly embodies the essence of Aston Martin. With the GREAT Britain campaigns design on its exterior, this car shows the very best of British automotive design and craftsmanship.
– The Kelpies: are the largest equine sculptures in the world, handcrafted by renowned Scottish artist Andy Scott.  The Kelpies sit 30 metres (100ft) high and 300 tonnes in weight as public artwork in the Falkirk area. Since their completion in April 2014, The Kelpies has attracted over 1million visitors.  Smaller versions, The Kelpies Maquettes (1/10th the size of The Kelpies), will be on display as part of the GREAT Design Showcase.
– Zaha Hadid Architects: Remembering the late Dame Zaha Hadid, Zaha Hadid Architects will present a selection of their work from around the globe, including a display of built projects in the UK and a model of the Sky Soho building in Shanghai, completed in 2014.
Max Steinberg CBE, Chair of IFB2016, said: "The UK has established a global reputation for our best-in-class innovation, creativity and design. The GREAT British Showcase brings this exceptional expertise to life with an interactive and dynamic experience at the heart of IFB2016. IFB2016 will provide a platform to support exciting, innovative businesses who are looking to enter into new markets.
"In bringing together investors, global business leaders, specialist advisors and world-leading businesses, we hope to facilitate a wide range of trade and investment opportunities for UK and overseas companies. The Government's support through UKTI will open many doors for those businesses planning to attend the festival this summer."
On the opening day of IFB2016 today, new and existing exporters can join an exciting Exporting is GREAT event and obtain practical advice to get their business ready to sell overseas or expand into even more countries. Register to attend this free event online and:
Hear from small businesses taking their first steps to sell overseas
Listen to leading British exporters who have grown their businesses
Discover live opportunities around the world at our Export Hub
Receive advice from trade advisers and exporters
Network with other businesses to share ideas and experiences
IFB2016 is expected to attract more than 30,000 delegates from the UK and overseas, it will be a thriving marketplace for companies to create connections and do deals. The festival takes place in Liverpool over three themed weeks from 13 June to 1 July.
In addition to the GREAT British Showcase IFB2016 offers through the free membership of the IFB2016 Business Club:
"Meet Your Future Deal" one-to-one appointments with suppliers, buyers and investors
"Meet the Specialist Advisor" A range of free business services including legal, financial and marketing advice
Global events such as TEDx, Accelerate 2016 and the Horasis Global Meeting
Large-scale networking receptions
The "Blue Skies" programme – inspiring talks from leaders in the fields of business, innovation and technology
Delivered by Liverpool Vision in partnership with UK Trade & Investment and the GREAT Britain Campaign, IFB2016 will feature, in addition to the GREAT British Showcase, the Exporting is GREAT Export Hub, and a changing, interactive display of UK industry sectors and inward-investment opportunities.
IFB2016 will showcase the UK as the go-to place to do business and will build on the success of IFB2014, which attracted companies from 92 countries and facilitated export and investment deals worth over £280 million.
The festival will take place at Exhibition Centre Liverpool, a state-of-the-art event complex on the city's iconic waterfront. There will be a rich and varied cultural programme for delegates to enjoy while in Liverpool – a former European Capital of Culture. In addition to the events outlined here there is a day programme of 'Blue Skies' activity that takes in informal talks from global figures, business leaders and innovative thinkers.
Attending the festival is free, but to get involved with the many and varied facets of the festival delegates must register for the online IFB2016 Business Club.
Membership of the IFB2016 Business Club will give delegates and visitors access to free advice from specialists in legal, accounting, translation, regulation and exporting. In addition, there is a digital matching service that will arrange meetings from delegations looking to do deals. Finally, all the details of the attendees at events that a visitor registers for thorough the IFB2016 Business Club will be available.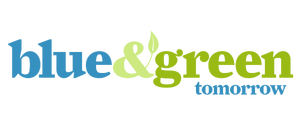 Will Self-Driving Cars Be Better for the Environment?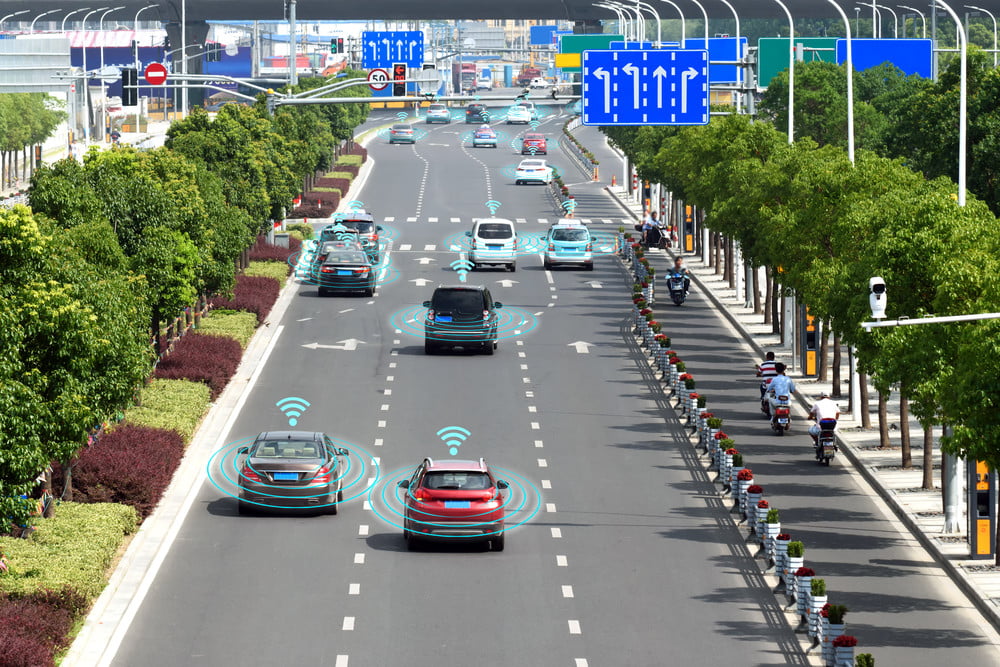 Technologists, engineers, lawmakers, and the general public have been excitedly debating about the merits of self-driving cars for the past several years, as companies like Waymo and Uber race to get the first fully autonomous vehicles on the market. Largely, the concerns have been about safety and ethics; is a self-driving car really capable of eliminating the human errors responsible for the majority of vehicular accidents? And if so, who's responsible for programming life-or-death decisions, and who's held liable in the event of an accident?
But while these questions continue being debated, protecting people on an individual level, it's worth posing a different question: how will self-driving cars impact the environment?
The Big Picture
The Department of Energy attempted to answer this question in clear terms, using scientific research and existing data sets to project the short-term and long-term environmental impact that self-driving vehicles could have. Its findings? The emergence of self-driving vehicles could essentially go either way; it could reduce energy consumption in transportation by as much as 90 percent, or increase it by more than 200 percent.
That's a margin of error so wide it might as well be a total guess, but there are too many unknown variables to form a solid conclusion. There are many ways autonomous vehicles could influence our energy consumption and environmental impact, and they could go well or poorly, depending on how they're adopted.
Driver Reduction?
One of the big selling points of autonomous vehicles is their capacity to reduce the total number of vehicles—and human drivers—on the road. If you're able to carpool to work in a self-driving vehicle, or rely on autonomous public transportation, you'll spend far less time, money, and energy on your own car. The convenience and efficiency of autonomous vehicles would therefore reduce the total miles driven, and significantly reduce carbon emissions.
There's a flip side to this argument, however. If autonomous vehicles are far more convenient and less expensive than previous means of travel, it could be an incentive for people to travel more frequently, or drive to more destinations they'd otherwise avoid. In this case, the total miles driven could actually increase with the rise of self-driving cars.
As an added consideration, the increase or decrease in drivers on the road could result in more or fewer vehicle collisions, respectively—especially in the early days of autonomous vehicle adoption, when so many human drivers are still on the road. Car accident injury cases, therefore, would become far more complicated, and the roads could be temporarily less safe.
Deadheading
Deadheading is a term used in trucking and ridesharing to refer to miles driven with an empty load. Assume for a moment that there's a fleet of self-driving vehicles available to pick people up and carry them to their destinations. It's a convenient service, but by necessity, these vehicles will spend at least some of their time driving without passengers, whether it's spent waiting to pick someone up or en route to their location. The increase in miles from deadheading could nullify the potential benefits of people driving fewer total miles, or add to the damage done by their increased mileage.
Make and Model of Car
Much will also depend on the types of cars equipped to be self-driving. For example, Waymo recently launched a wave of self-driving hybrid minivans, capable of getting far better mileage than a gas-only vehicle. If the majority of self-driving cars are electric or hybrids, the environmental impact will be much lower than if they're converted from existing vehicles. Good emissions ratings are also important here.
On the other hand, the increased demand for autonomous vehicles could put more pressure on factory production, and make older cars obsolete. In that case, the gas mileage savings could be counteracted by the increased environmental impact of factory production.
The Bottom Line
Right now, there are too many unanswered questions to make a confident determination whether self-driving vehicles will help or harm the environment. Will we start driving more, or less? How will they handle dead time? What kind of models are going to be on the road?
Engineers and the general public are in complete control of how this develops in the near future. Hopefully, we'll be able to see all the safety benefits of having autonomous vehicles on the road, but without any of the extra environmental impact to deal with.
New Zealand to Switch to Fully Renewable Energy by 2035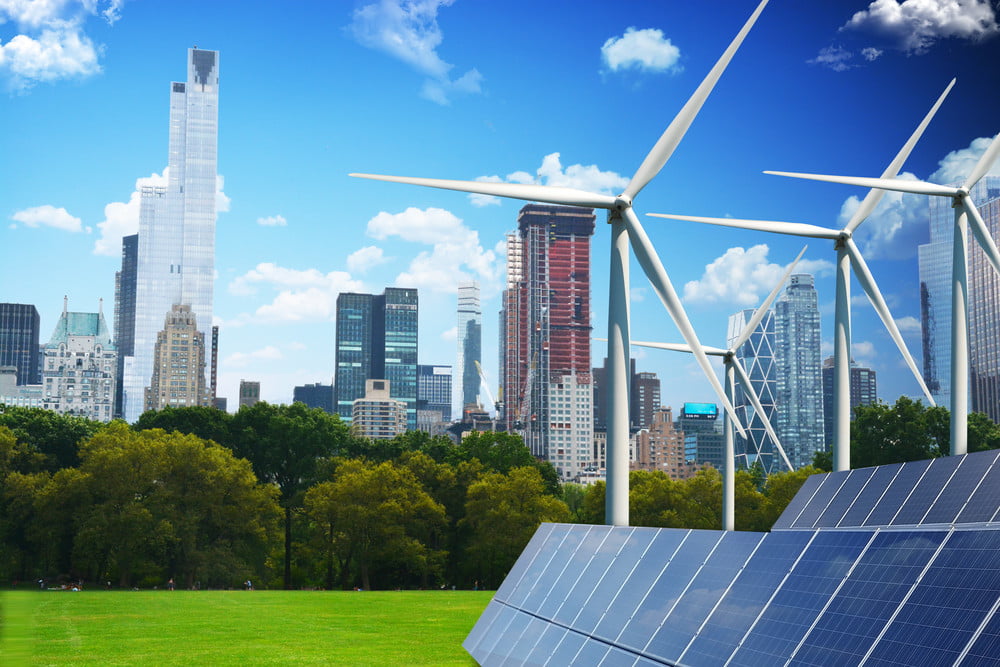 New Zealand's prime minister-elect Jacinda Ardern is already taking steps towards reducing the country's carbon footprint. She signed a coalition deal with NZ First in October, aiming to generate 100% of the country's energy from renewable sources by 2035.
New Zealand is already one of the greenest countries in the world, sourcing over 80% of its energy for its 4.7 million people from renewable resources like hydroelectric, geothermal and wind. The majority of its electricity comes from hydro-power, which generated 60% of the country's energy in 2016. Last winter, renewable generation peaked at 93%.
Now, Ardern is taking on the challenge of eliminating New Zealand's remaining use of fossil fuels. One of the biggest obstacles will be filling in the gap left by hydropower sources during dry conditions. When lake levels drop, the country relies on gas and coal to provide energy. Eliminating fossil fuels will require finding an alternative source to avoid spikes in energy costs during droughts.
Business NZ's executive director John Carnegie told Bloomberg he believes Ardern needs to balance her goals with affordability, stating, "It's completely appropriate to have a focus on reducing carbon emissions, but there needs to be an open and transparent public conversation about the policies and how they are delivered."
The coalition deal outlined a few steps towards achieving this, including investing more in solar, which currently only provides 0.1% of the country's energy. Ardern's plans also include switching the electricity grid to renewable energy, investing more funds into rail transport, and switching all government vehicles to green fuel within a decade.
Zero net emissions by 2050
Beyond powering the country's electricity grid with 100% green energy, Ardern also wants to reach zero net emissions by 2050. This ambitious goal is very much in line with her focus on climate change throughout the course of her campaign. Environmental issues were one of her top priorities from the start, which increased her appeal with young voters and helped her become one of the youngest world leaders at only 37.
Reaching zero net emissions would require overcoming challenging issues like eliminating fossil fuels in vehicles. Ardern hasn't outlined a plan for reaching this goal, but has suggested creating an independent commission to aid in the transition to a lower carbon economy.
She also set a goal of doubling the number of trees the country plants per year to 100 million, a goal she says is "absolutely achievable" using land that is marginal for farming animals.
Greenpeace New Zealand climate and energy campaigner Amanda Larsson believes that phasing out fossil fuels should be a priority for the new prime minister. She says that in order to reach zero net emissions, Ardern "must prioritize closing down coal, putting a moratorium on new fossil fuel plants, building more wind infrastructure, and opening the playing field for household and community solar."
A worldwide shift to renewable energy
Addressing climate change is becoming more of a priority around the world and many governments are assessing how they can reduce their reliance on fossil fuels and switch to environmentally-friendly energy sources. Sustainable energy is becoming an increasingly profitable industry, giving companies more of an incentive to invest.
Ardern isn't alone in her climate concerns, as other prominent world leaders like Justin Trudeau and Emmanuel Macron have made renewable energy a focus of their campaigns. She isn't the first to set ambitious goals, either. Sweden and Norway share New Zealand's goal of net zero emissions by 2045 and 2030, respectively.
Scotland already sources more than half of its electricity from renewable sources and aims to fully transition by 2020, while France announced plans in September to stop fossil fuel production by 2040. This would make it the first country to do so, and the first to end the sale of gasoline and diesel vehicles.
Many parts of the world still rely heavily on coal, but if these countries are successful in phasing out fossil fuels and transitioning to renewable resources, it could serve as a turning point. As other world leaders see that switching to sustainable energy is possible – and profitable – it could be the start of a worldwide shift towards environmentally-friendly energy.
Sources: https://www.bloomberg.com/news/articles/2017-11-06/green-dream-risks-energy-security-as-kiwis-aim-for-zero-carbon
https://www.reuters.com/article/us-france-hydrocarbons/france-plans-to-end-oil-and-gas-production-by-2040-idUSKCN1BH1AQ