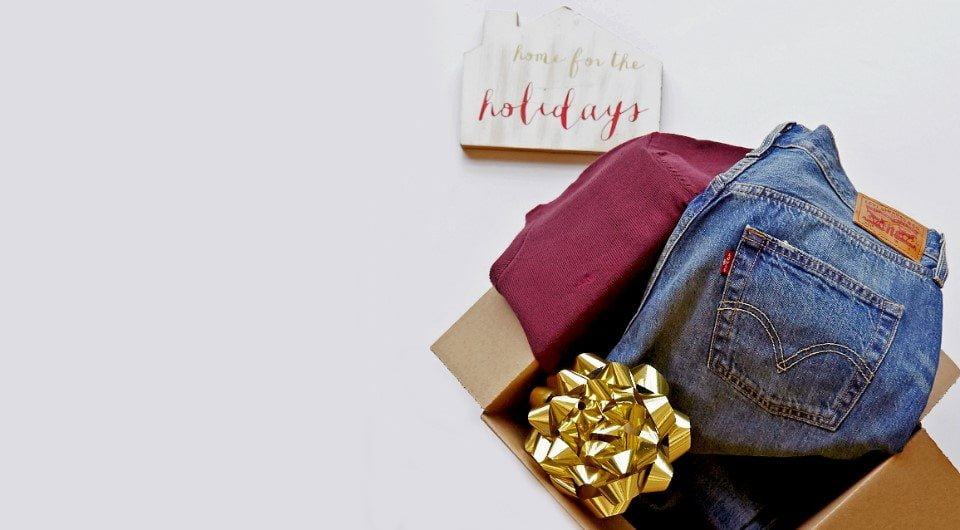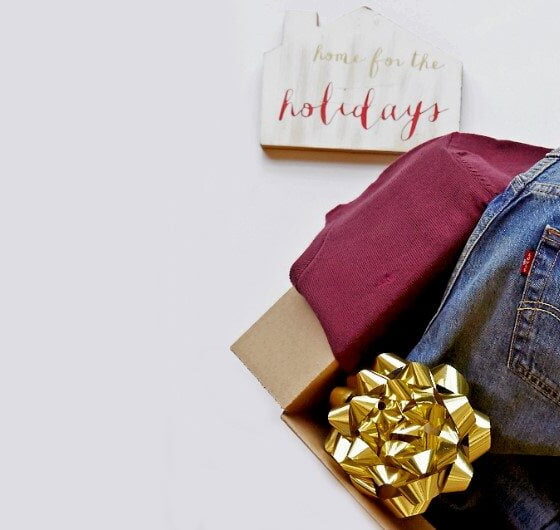 Levi Strauss & Co. Partners With Goodwill® To Make It Easy For Online Shoppers To Donate Clothing This Holiday Season
Levi Strauss & Co., in partnership with Goodwill, today announced a new program that provides consumers an opportunity to donate used clothing and shoes by using a shipping label available on the U.S. ecommerce sites for the Levi's and Dockers brands that is free to consumers.
During the holiday season, LS&Co. will support Goodwill's mission of creating jobs by contributing $5 to Goodwill, up to $50,000 (with a guaranteed minimum of $25,000), for every box of donated   clothing shipped. Additionally, on Giving Tuesday (December 1, 2015), LS&Co. will double its contribution to $10 for every free shipping label printed (and ultimately shipped) in support of the Global Day of Giving. This innovative way to donate is supported by a tool called  Give Back Box and builds upon LS&Co.'s commitment to social and environmental sustainability.
"LS&Co. is a company guided by a strong tradition of giving back, and this holiday season we want to give our fans an opportunity to support their local community when they shop on Levi.com and Dockers.com," said Marc Rosen, head of global ecommerce at Levi Strauss & Co. "Our partnership with Goodwill gives consumers a chance to reuse the boxes they receive from us, fill them with clothing they no longer need and support the important work of Goodwill in the process — it's a win for online shoppers, the community and the planet."
To donate, consumers can print a free shipping label available on Levi.com/Goodwill and Dockers.com/Goodwill, fill a box , such as those from Levi.com and Dockers.com orders, with any brand of clean, dry clothing or shoes, affix the label and ship as usual. Donations will be sent to the nearest participating Goodwill location.
"Levi Strauss & Co. is a long-standing partner to Goodwill and we're pleased to deepen our relationship with an opportunity that will inspire people to give back as they shop this holiday season and all year round," said Jim Gibbons, president and CEO of Goodwill Industries International.  "Donating allows Goodwill to fulfill its mission of supporting local communities by creating jobs and providing services to help people build their careers, while keeping textiles and other goods out of landfills."
In addition to giving back to the community by supporting Goodwill's mission, LS&Co.'s new program aims to reduce the clothing, other textiles and shoes that go to landfills. Goodwill alone diverted more than three billion pounds of donated goods from the landfills last year.
"Imagine if each of the hundreds of millions of packages shipped this holiday season also became an opportunity to keep clothing out of landfill and support jobs for people in the community — the impact would be remarkable." said Michael Kobori, vice president of sustainability at Levi Strauss & Co. "Ultimately, we hope to make recycling clothing as natural for the consumer as recycling a can or bottle.  Making it even easier to donate to Goodwill will help shift consumer behavior and extend the life of clothing and other items."
Expanding clothing and shoe recycling is the latest endeavor in LS&Co.'s broader sustainability goal of creating an infrastructure that supports a circular economy by 2020. In the apparel industry, this refers to designing products from cradle-to-cradle rather than cradle-to-grave. For example, all products in the recently launched Levi's® Wellthread™ Collection were made using 100 percent cotton for easier recyclability. Recycling clothing by separating fibers and creating new garments reduces the need for virgin cotton, generating significant water and other environmental resource savings.
The company has taken great efforts to understand the environmental impact of its products through two lifecycle assessments. As a result of these findings, LS&Co. has made strides in reducing its water usage, saving more than 1 billion liters of water through its Water<Less™ finishing process, while also educating consumers about reducing water and energy consumption through the introduction of the Care Tag for Our Planet in 2009, the Field of Jeans initiative and the "Are You Ready to Come Clean" quiz in 2015. Diverting old garments from landfills while making it easy for consumers to do their part is the company's next step to realizing a more sustainable future through closed loop products.
*For reference FedEx and UPS estimate shipping more than 875 million packages during the 2014 holiday season.