The Electoral Reform Society have calculated that plans to 'stuff' the House of Lords with 100 extra Conservative Peers if Lords today reject cuts to tax credits would cost at least £2.6m per year.
The findings come ahead of today's votes on changes to tax credits in the upper house. The Society have challenged the Prime Minister to introduce an elected upper chamber if he is serious about tackling any potential 'constitutional crisis' – instead of adding up to 100 extra Tory Peers.
Darren Hughes, Deputy Chief Executive of the Electoral Reform Society, said: "If the Prime Minister is worried about a constitutional crisis following today's House of Lords votes, he should reform the chamber so that it's elected – instead of trying to pack it with pliant Peers.
"We need a fairly-elected upper chamber that has a clear definition of its responsibilities – instead of the government claiming that an unelected upper chamber is a wonderful revising body, but then threatening to pack it with cronies if it doesn't vote the way Ministers want it to.
"A chamber built on vague conventions and illegitimacy is no way to deal with legislation, and is simply asking for constitutional chaos and confusion.
"An additional 100 Peers would take the Lords to nearly a thousand members, at a cost of at least £2.6m in extra expenses and allowances per year. And the actual cost is likely to be much higher, since that figure doesn't take into account the increased staffing, office and infrastructure costs 100 extra Peers would entail.
"Between February 2014 to January 2015, £21 million was spent on handouts to members of the House of Lords, with the average Peer receiving £25,826 tax-free – despite the chamber only sitting for about 130 days of the year.
"Adding an extra 100 Tory Lords at a time of austerity would not only be unpalatable but would be frankly scandalous – and a constitutional crisis in its own right. It's time for real reform – not the undemocratic and partisan packing of our legislature."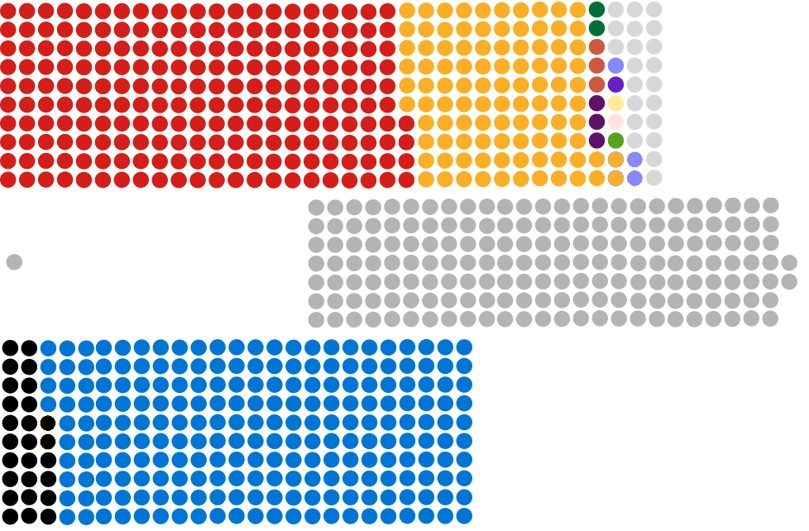 HM Government: Conservative Party (249)
HM Opposition: Labour Party (212)
Other Lords: See below (353)
Crossbenchers (176)
Liberal Democrats (111)
Democratic Unionist Party (4)
UK Independence Party (3)
Plaid Cymru (2)
Ulster Unionist Party (2)
Green Party (1)
Non-affiliated (29)
Lords Spiritual (25)