Recyclers Honoured at Prestigious Awards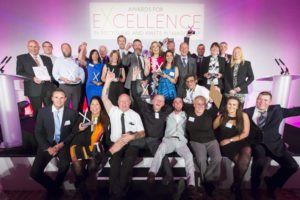 Thursday 19 May marked the thirteenth annual Awards for Excellence in Recycling and Waste Management. The ceremony recognises those who have gone above and beyond to achieve in a sustainable way. This year's awards were held at the Landmark Hotel in London.
Entrepreneurs, commercial organisations, local authorities, third sector groups and individual recycling pioneers were honoured at the Awards for Excellence in Recycling and Waste Management, organised by letsrecycle.com.
The awards were hosted by British TV presenter and film star, Charlotte Hawkins. Sponsors of each category revealed the winners of the 11 highly-acclaimed Awards – widely acknowledged as the industry's equivalent to the Oscars.
The panel of judges agreed the following entrants were worthy of the highest accolades:
Zero Waste Platinum Award, sponsored by Wastecare –  Kettleby Foods in Partnership with P.H. Hull & Sons
Retail Recycling Champion, sponsored by Smart Solutions – Tesco & DS Smith: Managing food waste at Scottish Express & Metro Stores
Circular Economy Success, sponsored by ENEVO – Suez: Concrete blocks
Waste Management Initiative in the Commerical and Public Sector, sponsored by the Egbert Taylor Group – Recofloor: The UK's national vinyl flooring recycling scheme
Design of a Waste Management Facility, sponsored by the Environmental Services Association – Bridport Waste Management Centre: Dorset Waste Partnership
The Best Community Recycling Initiative, sponsored by Viridor – Chapter 1 Charity: 2nd Chance furniture re-use
Recycling Business of the Year, sponsored by Ceris Burns International – Biogen: Food waste to renewable energy, everything taken care of
Collection Crew of the Year, sponsored by UKWSL – University of East Anglia: Norse Waste Solutions
Civic Amenity Site of the Year, sponsored by REPIC – BIFFA: Sheerness HWRC
The Best Local Authority Recycling Initiative, sponsored by Hadfield Wood Recyclers – Belfast City Council: Zero Waste Action Plan
Local Authority Recycling Champion, sponsored by Biffa – Maria Kampioti: London Borough of Sutton
Steve Eminton, Editor at letsrecycle.com said: "This past year has been a year of key milestones for the industry. Following COP21 and the EU Circular Economy package, these awards serve to show how local authorities, industry and the third sector are driving forward the resource efficiency agenda by turning their plans into reality and leading the way for others."
The Rt Hon. Lord Deben, former Secretary of State for the Environment, and Chairman of the Committee on Climate Change shared his experience of the journey the industry has taken from its earliest days. He explained the challenges faced at the time and the achievements of the sector to date. He also warned that without a united voice, the waste management and recycling industry would not be able to overcome future challenges. He urged professional bodies, entrepreneurs and third sector organisations to work together to set the agenda, achieve the ambitious targets set and to make a real impact on environmental issues.
The next Awards for Excellence in Recycling and Waste Management will be held in May 2017. For further information, visit the website or contact Katie Steed at Environment Media Group by emailing katie.s@environmentmedia.co.uk or calling 020 7633 4522.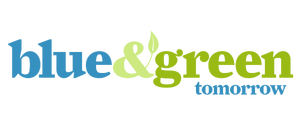 Build, Buy, Or Retrofit? 3 Green Housing Considerations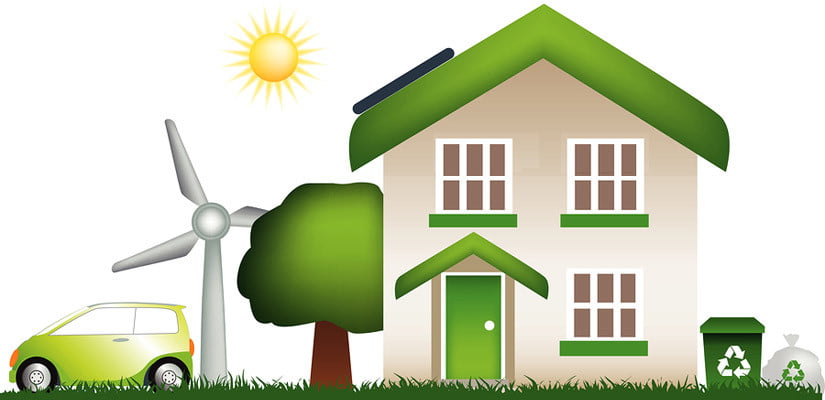 Green housing is in high demand, but it's not yet widely available, posing a serious problem: if you want to live an eco-friendly lifestyle, do you invest in building something new and optimize it for sustainability, or do you retrofit a preexisting building?
The big problem when it comes to choosing between these two options is that building a new home creates more waste than retrofitting specific features of an existing home, but it may be more efficient in the long-run. For those concerned with waste and their environmental footprint, the short term and long term impacts of housing are in close competition with each other.
New Construction Options
One reason that new construction is so desired among green living enthusiasts is that it can be built to reflect our highest priorities. Worried about the environmental costs of heating your home? New construction can be built using passive solar design, a strategy that uses natural light and shade to heat or cool the home. Builders can add optimal insulation, build with all sustainable materials, and build exactly to the scale you need.
In fact, scale is a serious concern for new home buyers and builders alike. Individuals interested in green housing will actively avoid building more home than they need – scaling to the square foot matter because that's more space you need to heat or cool – and this is harder to do when buying. You're stuck with someone else's design. In this vein, Missouri S&T's Nest Home design, which uses recycled shipping containers, combines the tiny home trend with reuse and sustainability.
The Simple Retrofit
From an environmental perspective, there's an obvious problem with building a new home: it's an activity of mass consumption. There are already 120 million single-family homes and duplexes in the United States; do we really need more?
Extensive development alone is a good enough reason to intelligently retrofit an existing home rather than building new green structures, but the key is to do so with as little waste as possible. One option for retrofitting older homes is to install new smart home technology that can automate home regulation to reduce energy use.
Real estate agent Roxanne DeBerry sees clients struggle with issues of efficiency on a regular basis. That's why she recommends tools like the Nest Thermostat, which develops a responsive heating and cooling schedule for the home and can be remotely adjusted via smartphone. Other smart tools for home efficiency include choosing Energy Star appliances and installing water-saving faucets and low-pressure toilets. These small changes add up.
Big Innovations
Ultimately, the most effective approach to green housing is likely to be aggressive retrofitting of everything from period homes to more recent construction. This will reduce material use where possible and prevent further aggressive land use. And finally, designers, activists, and engineers are coming together to develop such structures.
In the UK, for example, designers are interested in finding ways to adapt period houses for greater sustainability without compromising their aesthetics. Many have added solar panels, increased their insulation levels, and recently they even developed imitation sash triple glazed windows. As some have pointed out, the high cost of heating these homes without such changes will push these homes out of relevance without these changes. This is a way of saving existing structures.
Harvard is also working on retrofitting homes for sustainability. Their HouseZero project is designed for near-zero energy use and zero carbon emissions using geothermal heating and temperature radiant surfaces. The buildings bridge the gap between starting over and putting up with unmanageable heating and cooling bills.
It will take a long time to transition the majority of individuals to energy efficient, green housing but we're headed in the right direction. What will your next home be like? As long as the answer is sustainable, you're part of the solution to our chronic overuse – of land, energy, water, and more.
How the Auto Industry is Lowering Emissions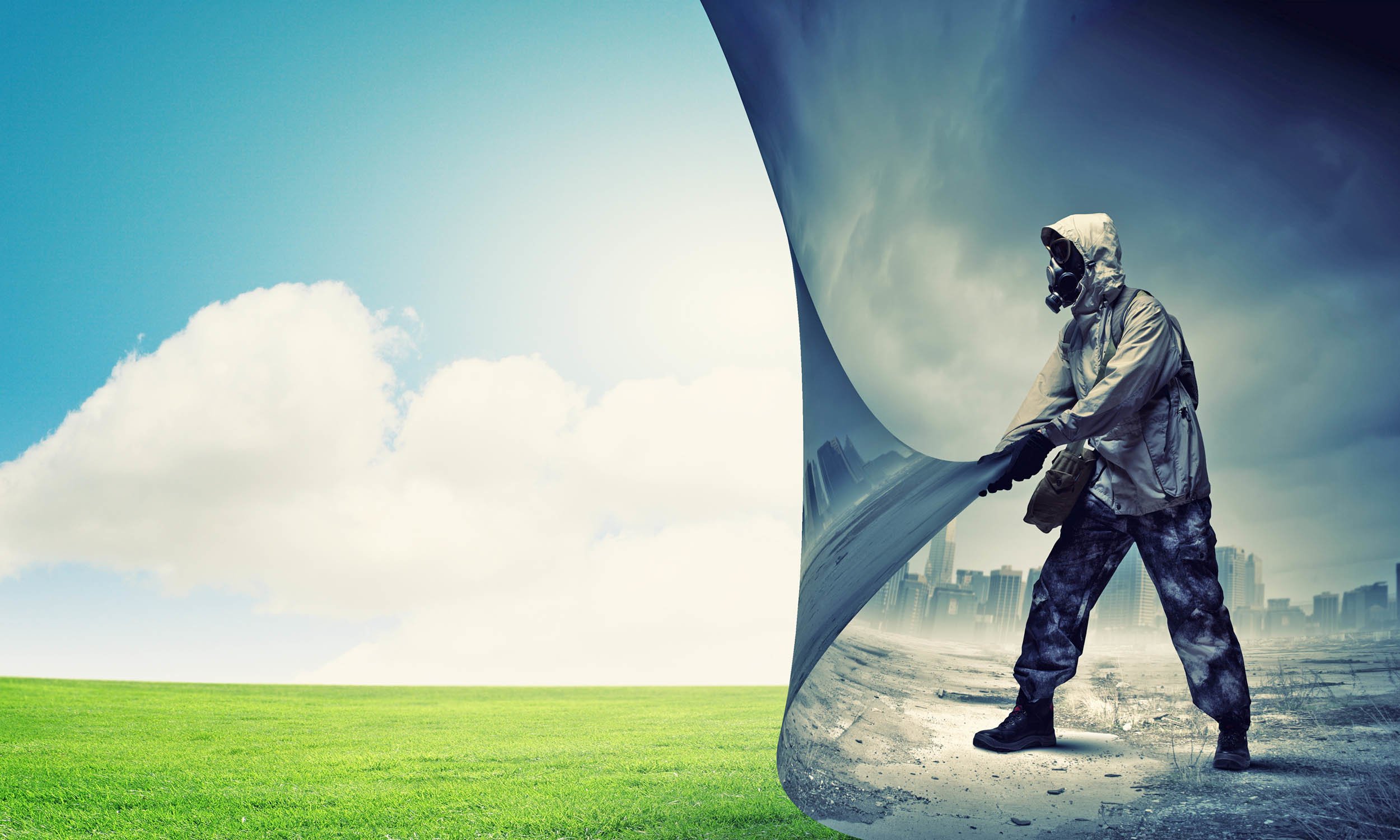 Currently, the automotive industry is undergoing an enormous change in a bid to lower carbon emissions. This has been pushed by the Government and their clean air plans, where they have outlined a plan to ban the sale of petrol and diesel cars by 2040.
Public Health Crisis
It is said that the levels of air pollution lead to 40,000 early deaths in the UK, with London being somewhere that is particularly bad. This has led to the new T-Charge, where heavy polluting cars will pay a new charge on top of the existing congestion charge. Other cities have taken action too, with Oxford recently announcing that they will be banning petrol and diesel cars from the city centre by 2020.
Eco-Friendly Vehicles
It is clear that the Government is taking action, but what about the auto industry? With the sale of petrol and diesel plummeting and a sharp rise in alternatively fuelled vehicles, it is clear that the industry is taking note and switching focus to green cars. There are now all kinds of fantastic eco-friendly cars available and a type to suit every motorist whether it is a small city car or an SUV.
Used Cars
Of course, it is the cars that are currently on the road that are causing the problem. The used car market is enormous and filled with polluting automobiles, but there are steps that you can take to avoid dangerous automobiles. It is now more important than ever to get vehicle checks carried out through HPI, as these can reveal important information about the automobile's past and they find that 1 in 3 cars has a hidden secret of some kind. Additionally, they can now perform recall checks to see if the manufacturer has recalled that particular automobile. This allows people to shop confidently and find vehicles that are not doing as much damage to the environment as others.
Public Perception
With the rise in sales of alternatively fuelled vehicles, it is now becoming increasingly more common to see them on UK roads. Public perception has changed drastically in the last few years and this is because of the air pollution crisis, as well as the fact that there are now so many different reasons to switch to electric cars, such as Government grants and no road tax. A similar change in public opinion has happened in the United States, with electric car sales up by 47% in 2017.
Progress
The US is leading the way for lowering emissions as they have declined by 758 million metric tons since 2005, which is the largest amount by far with the UK in second with a decline of 170 million metric tons. Whilst it is clear that these two nations are doing a good job, there is still a lot of work that needs to be done in order to improve the air quality and stop so many premature deaths as a result of pollution.
With the Government's plans, incentives to make the change and a change in public perception, it seems that the electric car revolution is fully underway.