Air pollution and the legacy of London's Great Smog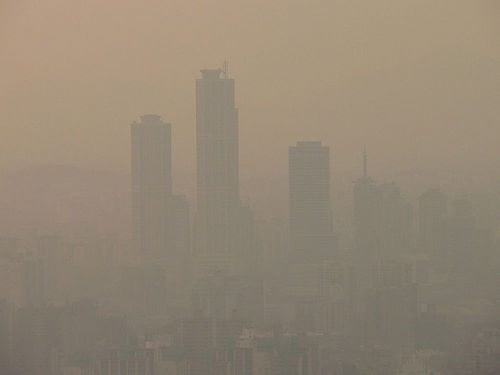 Mark Wilson looks back at the events of December 1952, when the Great Smog descended upon London, and at how air pollution has worsened globally in the years since.
The European commission designated 2013 as the Year of Air, seeking to highlight the problems of air pollution. About 90% of city dwellers in the EU are currently exposed to air pollutants at levels harmful to health.
In October, Kurt Straif of the World Health Organisation's International Agency for Research on Cancer (IARC) declared that air pollution was "a leading cause of cancer deaths", whilst the director of the IARC Christopher Wild explained how "there are effective ways to reduce air pollution".  In January, Beijing residents were told not to breathe if they were heading outside as the city lay under a cloud of smog. Los Angeles, Mexico City and Rome have also seen high levels of air pollution in recent years.
It was reported in June that outdoor air pollution causes 29,000 deaths in Britain each year, compared with fewer than 2,000 from road accidents. London has the highest levels of nitrogen dioxide of any capital city in Europe. Meanwhile in May, Britain broke EU law on the levels nitrogen dioxide emissions from vehicle exhausts.
Air pollution is therefore not a new phenomenon. But as 2013 is the Year of Air, it seems fitting to mention events of December 5 to 9 1952, when London experienced its worst ever air pollution disaster: the Great Smog. This resulted in the deaths of an estimated 12,000 people. In December that year, a weather system settled over London causing a blanket of thick fog to descend onto London's streets. London was used to fog, often called pea soupers due to its consistency. In the first chapter of Bleak House, Charles Dickens describes fog:
In the eyes and throats of ancient Greenwich pensioners, wheezing by the firesides of their wards; fog in the stem and bowl of the afternoon pipe of the wrathful skipper, down in his close cabin; fog cruelly pinching the toes and fingers of his shivering little 'prentice boy on deck. Chance people on the bridges peeping over the parapets into a nether sky of fog, with fog all round them, as if they were up in a balloon, and hanging in the misty clouds.
In 1952, however, the fog was especially thick. As it clung to the city streets, it caused the air to remain still. Factory smoke began mixing with the fog, as it could not escape into the upper atmosphere. In addition, as the temperature dropped in the fog, houses burnt more coal to keep warm. The smoke emitted from factories and homes mixed with the fog and produced smog. Smog is a conjunction of the words smoke and fog; it was caused by burning large amounts of coal, which produced particles of soot, sulphur dioxide and other chemicals.
At its height, the London's Great Smog reduced visibility to near zero with trains delayed, bus routes in central London cancelled and the slaughter of some animals at the animal show at Earls Court. The Daily Mirror estimated that the country had lost approximately £2m a day in goods and services due as a result of the disaster. Smog drifted into buildings, disrupting government meetings and theatre performances were cancelled due to it. Several organisations, including the postal service, declared a state of emergency.
The statement above about Chinese authorities warning people not to go into the streets is echoed in some of the events during the London smog disaster. Few people went outside into this yellowish air, but those who did became completely lost.
On Friday December 5 1952, football coach Michael Watts had trouble finding his way home. On an ordinary day it took him about 15 minutes to make it home from work; on that day it took him over an hour and a half. When he had left his home at 7:30am that morning, he had been a healthy individual; 12 hours later, having been in the thick yellow air for less than a day, his health had been permanently damaged and he had chronic bronchitis.
London's Great Smog, the big smoke or killer smog as it sometimes known, ushered in the world's first Clean Air Act in 1956. This did not completely eliminate air pollution but it did reduce levels sufficiently so that future smog incidents led to far fewer deaths. Whilst China's reliance on coal is affecting some inhabitant's life expectancy, the government has stated that it wants a reduction of pollution of 30% by 2017.
The difference between the London smog disaster of 1952 and air pollution in the city today is that most of the polluted air over the capital does not come from industry or residential coal fires; instead, it comes from vehicular emissions, where their fumes react with sunlight to form photochemical smog. In July an interactive map was created by London Assembly member Jenny Jones, so residents could see which areas of the city were worst for air pollution.
Fifty years after the Great Smog, London still experiences air pollution, albeit of a different sort. As this kills more than 2 million people across the world each year, it is not an issue which will disappear any time soon.
Mark Wilson is a third year history PhD student at Northumbria University. This is an updated version of an article that originally appeared on One Eye on the Past.
Further reading:
Why our quality of life is sacrificed by the continued use of fossil fuels
World Bank: cutting pollutants will save millions of lives
Pollution from coal kills 1,600 a year, says health charity
World Health Organisation: air pollution is carcinogenic to humans
Air pollution blamed after Chinese girl, 8, gets lung cancer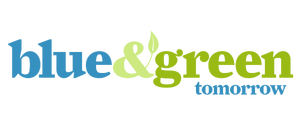 How Going Green Can Save A Company Money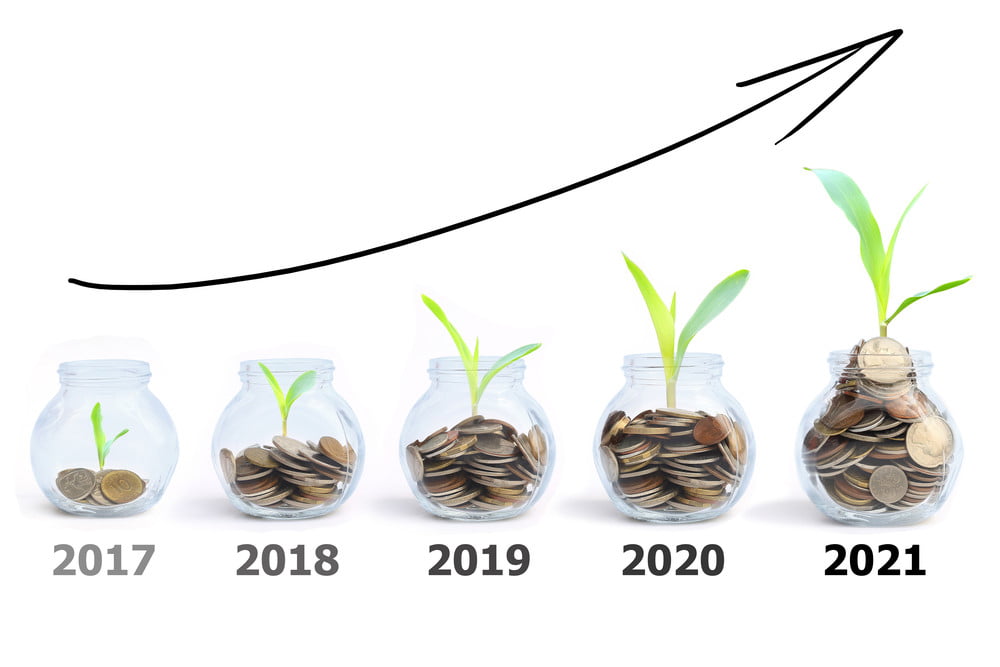 What is going green?
Going green means to live life in a way that is environmentally friendly for an entire population. It is the conservation of energy, water, and air. Going green means using products and resources that will not contaminate or pollute the air. It means being educated and well informed about the surroundings, and how to best protect them. It means recycling products that may not be biodegradable. Companies, as well as people, that adhere to going green can help to ensure a safer life for humanity.
The first step in going green
There are actually no step by step instructions for going green. The only requirement needed is making the decision to become environmentally conscious. It takes a caring attitude, and a willingness to make the change. It has been found that companies have improved their profit margins by going green. They have saved money on many of the frivolous things they they thought were a necessity. Besides saving money, companies are operating more efficiently than before going green. Companies have become aware of their ecological responsibility by pursuing the knowledge needed to make decisions that would change lifestyles and help sustain the earth's natural resources for present and future generations.
Making needed changes within the company
After making the decision to go green, there are several things that can be changed in the workplace. A good place to start would be conserving energy used by electrical appliances. First, turning off the computer will save over the long run. Just letting it sleep still uses energy overnight. Turn off all other appliances like coffee maker, or anything that plugs in. Pull the socket from the outlet to stop unnecessary energy loss. Appliances continue to use electricity although they are switched off, and not unplugged. Get in the habit of turning off the lights whenever you leave a room. Change to fluorescent light bulbs, and lighting throughout the building. Have any leaks sealed on the premises to avoid the escape of heat or air.
Reducing the common paper waste
Modern technologies and state of the art equipment, and tools have almost eliminated the use of paper in the office. Instead of sending out newsletters, brochures, written memos and reminders, you can now do all of these and more by technology while saving on the use of paper. Send out digital documents and emails to communicate with staff and other employees. By using this virtual bookkeeping technique, you will save a bundle on paper. When it is necessary to use paper for printing purposes or other services, choose the already recycled paper. It is smartly labeled and easy to find in any office supply store. It is called the Post Consumer Waste paper, or PCW paper. This will show that your company is dedicated to the preservation of natural resources. By using PCW paper, everyone helps to save the trees which provides and emits many important nutrients into the atmosphere.
Make money by spreading the word
Companies realize that consumers like to buy, or invest in whatever the latest trend may be. They also cater to companies that are doing great things for the quality of life of all people. People want to know that the companies that they cater to are doing their part for the environment and ecology. By going green, you can tell consumers of your experiences with helping them and communities be eco-friendly. This is a sound public relations technique to bring revenue to your brand. Boost the impact that your company makes on the environment. Go green, save and make money while essentially preserving what is normally taken for granted. The benefits of having a green company are enormous for consumers as well as the companies that engage in the process.
Report: Green, Ethical and Socially Responsible Finance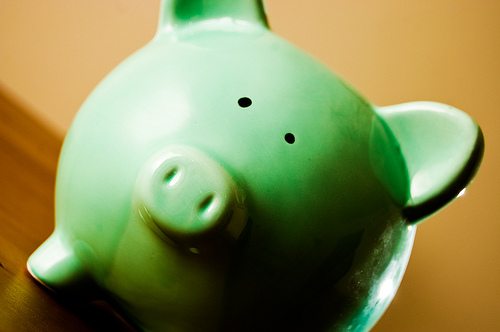 "The level of influence that ethical considerations have over consumer selection of financial services products and services is minimal, however, this is beginning to change. Younger consumers are more willing to pay extra for products provided by socially responsible companies." Jessica Morley, Mintel's Financial Services Analyst.
Consumer awareness of the impact consumerism has on society and the planet is increasing. In addition, the link between doing good and feeling good has never been clearer. Just 19% of people claim to not participate in any socially responsible activities.
As a result, the level of attention that people pay to the green and ethical claims made by products and providers is also increasing, meaning that such considerations play a greater role in the purchasing decision making process.
However, this is less true in the context of financial services, where people are much more concerned about the performance of a product rather than green and ethical factors. This is not to say, however, that they are not interested in the behaviour of financial service providers or in gaining more information about how firms behave responsibly.
This report focuses on why these consumer attitudes towards financial services providers exist and how they are changing. This includes examination of the wider economy and the current structure of the financial services sector.
Mintel's exclusive consumer research looks at consumer participation in socially responsible activities, trust in the behaviour of financial services companies and attitudes towards green, ethical and socially responsible financial services products and providers. The report also considers consumer attitudes towards the social responsibilities of financial services firms and the green, ethical and socially responsible nature of new entrants.
There are some elements missing from this report, such as conducting socially responsible finance with OTC trading. We will cover these other topics in more detail in the future. You can research about Ameritrade if you want to know more ..
By this report today: call: 0203 416 4502 | email: iainooson[at]mintel.com
Report contents:
OVERVIEW
What you need to know
Report definition
EXECUTIVE SUMMARY
The market
Ethical financial services providers: A question of culture
Investment power
Consumers need convincing
The transformative potential of innovation
Consumers can demand change
The consumer
For financial products, performance is more important than principle
Competition from technology companies
Financial services firms perceived to be some of the least socially responsible
Repaying the social debt
Consumer trust is built on evidence
What we think
ISSUES AND INSIGHTS
Creating a more inclusive economy
The facts
The implications
Payments innovation helps fundraising go digital
The facts
The implications
The social debt of the financial crisis
The facts
The implications
THE MARKET – WHAT YOU NEED TO KNOW
Ethical financial services providers: A question of culture
Investment power
Consumers need convincing
The transformative potential of innovation
Consumers can demand change
PUTTING FINANCIAL SERVICES IN AN ETHICAL CONTEXT
An ethical economy
An ethical financial sector
Ethical financial services providers
GREEN, ETHICAL AND SOCIALLY RESPONSIBLE ISSUES IN FINANCIAL SERVICES
The role of investing
Divestment
The change potential of pensions
The role of trust
Greater transparency informs decisions
Learning from past mistakes
The role of innovation
Payments innovation: Improving financial inclusion
Competition from new entrants
The power of new money
The role of the consumer
Consumers empowered to make a change
Aligning products with self
THE CONSUMER – WHAT YOU NEED TO KNOW
For financial products, performance is more important than ethics
Financial services firms perceived to be some of the least socially responsible
Competition from technology companies
Repaying the social debt
Consumer trust is built on evidence
Overall trust levels are high
THE ETHICAL CONSUMER – SOCIALLY RESPONSIBLE ACTIVITIES
Payments innovation can boost charitable donations
Consumer engagement in socially responsible activities is high
Healthier finances make it easier to go green
SOCIALLY RESPONSIBLE COMPANIES
37% unable to identify socially responsible companies
Building societies seen to be more responsible than banks….
….whilst short-term loan companies are at the bottom of the pile
CONSUMER TRUST IN THE BEHAVIOUR OF FINANCIAL SERVICES COMPANIES
Overall trust levels are high
Tax avoidance remains a major concern
The divestment movement
Nationwide significantly more trusted
Trust levels remain high
CONSUMER ATTITUDES TOWARDS GREEN AND ETHICAL FINANCIAL PRODUCTS
For financial products, performance is more important than principle
Socially conscious consumers are more concerned
CONSUMER ATTITUDES TOWARDS TRANSPARENCY
Strategy reports provide little insight for consumers
Lack of clarity regarding corporate culture causes concern
Consumers want more information
THE ROLE OF FINANCIAL SERVICES FIRMS IN SOCIETY
The social debt of the financial crisis
THE SOCIAL RESPONSIBILITIES OF FINANCIAL SERVICES FIRMS
For consumers, financial services firms play larger economic role
Promoting financial responsibility
CHALLENGER COMPANIES AND SOCIAL RESPONSIBILITY
Consumer trust is built on evidence
The alternative opportunity
The target customer