Leveson: six weeks on, what is happening?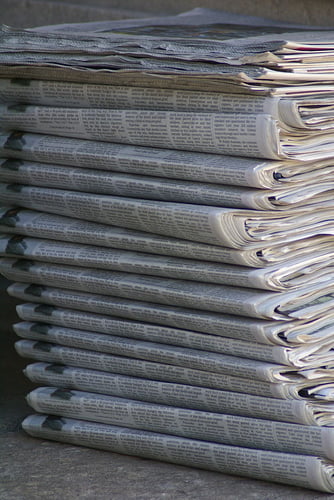 Brian Cathcart, professor of journalism at Kingston University London and founder of Hacked Off, examines what has gone on in the six weeks since Lord Justice Leveson delivered his landmark report into media ethics and press intrusion.
Six weeks after the publication of the Leveson report it might appear that nothing much is happening, but that is not the case. Though Leveson's call for a transparent, public process for the implementation of his recommendations has been largely ignored, there is none the less activity on several fronts.
The press is busy. This at least is consistent with what Leveson proposed: he said the industry should set up a new self-regulatory body lacking the faults of the Press Complaints Commission. The views of editors and proprietors have been the subject of a number of reports, notably concerning a document that emerged from their Delaunay restaurant meeting, analysed here by the Media Standards Trust.
Under the Leveson scheme this new regulatory body will ultimately have to pass the test of recognition – in other words it must clearly meet the criteria for independence and effectiveness set out in the report. Until the moment comes for that test there should be little reason to comment on what editors are planning: as Leveson saw it, they just ought to get on with the job.
The government, too, is busy, and this is more problematic, not least because the government is a coalition and the two parties have taken different positions. This means that nothing being done about this in Whitehall is technically government business. The culture secretary, Maria Miller, and the policy minister, Oliver Letwin, are pursuing activity that is Conservative party business, while the Liberal Democrats have their own position.
Miller and Letwin are working on a royal charter scheme devised to get around the problem created by David Cameron's stated reluctance to set up the recognition body by statute – something Leveson declared essential. (The recognition body, under the Leveson scheme, has the job of protecting the public interest by checking that the new regulator meets the criteria.)
Miller and Letwin have found – awkwardly for the prime minister, you might think – that even if they adopt the medieval device of a charter, they will still need to legislate, and not just once but twice: first to make the chartered body independent of government control and second to give effect to the measures in relation to court costs and damages proposed by Leveson to encourage the press to participate in self-regulation.
Meanwhile a process of cross-party consultation is under way. Miller meets Harriet Harman from Labour and Lord Wallace from the Lib Dems once a week or so, and there have been exchanges between the party leaders too. No minutes of these meetings have been made public.
Finally and importantly, some things are also happening in a more public way. Leveson intended parliament to respond to his recommendations in an open, above-board manner, so that the public could have the greatest possible confidence in the outcome. Despite Cameron's intervention, that route is not closed.
Last Friday the House of Lords debated Leveson and, although the press coverage was predictably distorted, no one listening then or reading the transcript since could be in any doubt that the overwhelming preference of members was for straightforward statutory underpinning of the recognition body along the lines Leveson recommended and Cameron has opposed.
(It's worth stressing that the statute in question would not set up the press self-regulator, merely the recognition body that would administer periodic MoT tests to that self-regulator. The recognition body, which Leveson said must be independent of government and the industry, would have no role in press regulation.)
Both the Labour and Liberal Democrat parties support this statutory underpinning, as do many Conservatives both in the Lords and the Commons, as well as most of the smaller parties. The House of Commons is likely to revisit these matters in the next few weeks, and all signs are that members will then show that they share the views of the Lords.
Hacked Off has proposed a draft bill which parliamentarians could use to carry Leveson's ideas into law, and it adheres as closely as possible to the spirit and language of the inquiry report. We are inviting comment on it, and on different drafts proposed by others, so please participate in the consultation when it is launched this week.
Hacked Off has had discussions with Miller and Letwin both about our draft bill and about the charter proposal. Those discussions continue, but our position remains that we want to see the Leveson recommendations on press regulation implemented promptly and faithfully, in the manner he proposed. His proposals are sensible and cautious, and are based on a thorough, fair, open investigation of all the possibilities involving all stakeholders.
Since the failings of the political establishment were among the causes of the inquiry, and since the conduct of politicians was found wanting in the report, it is right that political meddling with the outcome should be avoided. Politicians, in other words, should undertake to do what the judge proposed, and in the most open and transparent manner. The more they depart from that position, especially by engaging in discussions behind closed doors, the more they risk compromising the outcome – and the less confidence the public can have in the new regulatory regime.
Public confidence will be reduced even more if politicians give editors and newspaper proprietors any influence over the shape of the recognition body. Leveson has offered the press yet another chance to set up a regime of voluntary self-regulation, but it was no part of his proposal that they should also dictate the nature of the body that is supposed to ensure that this time their self-regulator is independent and effective. That path leads directly back to the world of the discredited PCC, where the press were always able to fix things so that they could mark their own homework.
Brian Cathcart is director of Hacked Off. He tweets at @BrianCathcart. This post originally appeared on Hacked Off's blog.
Further reading:
Hacked Off publishes bill to hurry along Leveson recommendations
Who will guard the guardians? – Leveson reports
A free press would be a good idea
Freedom of expression is not the same as a freedom to mislead
A short history of trying to regulate an irreverent, unruly and opinionated press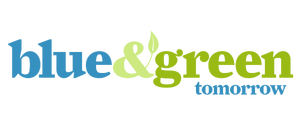 How to Build An Eco-Friendly Home Pool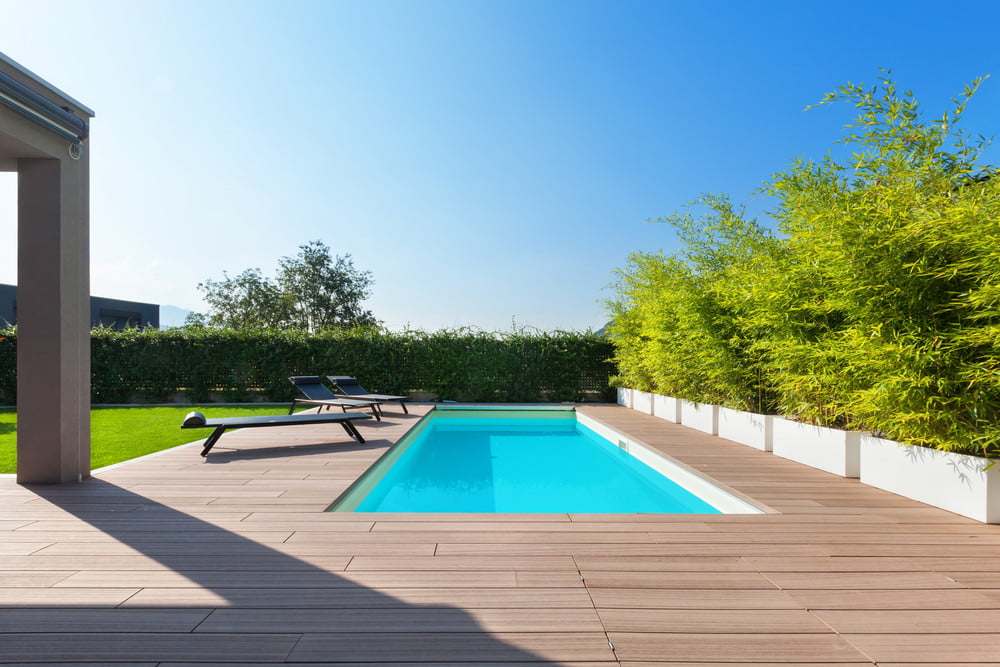 Swimming pools are undoubtedly one of the most luxurious features that any home can have. But environmentally-conscious homeowners who are interested in having a pool installed may feel that the potential issues surrounding wasted water, chemical use and energy utilized in heating the water makes having a home swimming pool difficult to justify.
But there is good news, because modern technologies are helping to make pools far less environmentally harmful than ever before. If you are interested in having a pool built but you want to make sure that it is as eco-friendly as possible, you can follow the advice below. From natural pools to solar panel heating systems, there are many steps that you can take.
Choose a natural pool to go chemical free
For those homeowners interested in an eco-friendly pool, the first thing to consider is a natural pool. Natural swimming pools utilise reed bed technology or moss-filtration to naturally filter out dirt from the water. These can be combined with eco-pumps to allow you to have a pool that is completely free from chemicals.
Not only are traditional pool chemicals potentially harmful to the skin, they also mean that you can contaminate the area around the pool if chemical-filled water leaks or is splashed around. This can be bad for your garden and the environment general.
It will be necessary to work with an expert pool builder to ensure that you have the expertise to get your natural pool installed properly. But the results with definitely be worth the effort and planning that you have to put in.
Avoid concrete if possible
The vast majority of home pools are built using concrete but this is far from ideal in terms of an eco-friendly pool for a large number of reasons. Concrete pools are typically built and then lined to stop keep out any bacteria. This is theoretically fine, except that concrete is porous and the lining can be liable to erode or break which can allow bacteria to enter the pool.
It is much better to use a non-porous material such as fibreglass or carbon ceramic composite for your pool. Typically, these swimming pools are supplied in a one-piece shell rather than having to be built from scratch, ensuring a bacteria-free environment. These non-porous materials make it impossible for the water to become contaminated through bacteria seeping into the pool by osmosis.
The further problem that can arise from having a concrete pool is that once this bacteria begins to get into the pool it can be more difficult for a natural filtration system to be effective. This can lead to you having to resort to using chemicals to get the pool clean.
Add solar panels
It is surprising how many will go to extreme lengths to ensure that their pool is as eco-friendly as possible in terms of building and maintaining it but then fall down on something extremely obvious. No matter what steps you take with the rest of your pool, it won't really be worth the hassle if you are going to be conventionally heating your pool up, using serious amounts of energy to do so.
Thankfully there are plenty of steps you can take to ensure that your pool is heated to a pleasant temperature while causing minimal damage to the environment. Firstly, gathering energy using solar panels has become a very popular way to reduce consumption of electricity as well as decreasing utility bills. Many businesses offer solar panels specifically for swimming pools.
Additionally, installing an energy efficient heat pump or boiler to work in conjunction with your solar panels can be hugely beneficial.
Cover it!
Finally, it is worth remembering that there are many benefits to investing in a pool cover. When you cover your pool you increase its heat retention which stops you from having to power a pump or boiler to keep it warm. This works in conjunction with the solar panels and eco-friendly heating system that you have already had installed.
Additionally, you cover helps to keep out dirt and other detritus that can enter the pool, bringing in bacteria. Anything that you can do to keep bacteria out will be helpful in terms of keeping it clean.
4 Ways To Get a Green House in 2018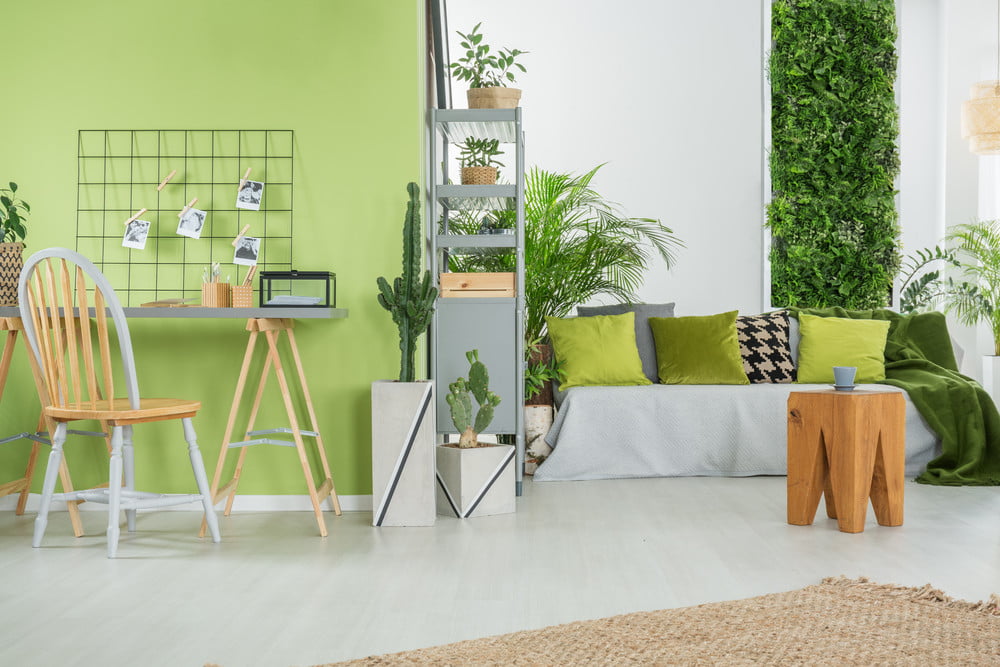 Demand for green houses is surging. In 2020, almost 20% of all homes on the market will be green.
If you would like to buy a green home, this is a great time to look into it. Prices are still pretty low and there are a lot more financing options available than there were right after the recession.
If you're thinking about buying a house, now could be a very good time to make the move! A number of factors in the housing market right now mean that you might be able to afford your dream home. Although in many parts of the country house prices are still rising, if you do your research and plan wisely, there are lots of good schemes to help you get your foot on the property ladder, or trade up to the house you've always wanted.
Interest Rates and Stamp Duty
Although the Bank of England raised interest rates by 0.25% recently, they remain very low, which is good news if you're thinking of taking out a mortgage. However, rates may not stay low and it's predicted that there'll be a further rate rise during 2018, so don't wait too long. Another factor that's going to help first time buyers in particular is the Chancellor's decision to abolish stamp duty for first timers purchasing properties for under £300,000.
Different options
For many people looking to buy a green home, raising a deposit of between 5% and 20% may not be a realistic option, in which case there are a growing number of schemes to help. Increasingly popular are shared ownership schemes, through which the buyer pays a percentage of the full value of the property (typically between 25% and 75%) and the local council or a housing association pays the rest, and takes part ownership. This is suitable for buyers who may struggle to meet the up-front costs of buying outright. There will often be a service charge or management fees to pay in addition to the mortgage. The Government's Help To Buy scheme is a good place to start looking if you're interested in this option. This scheme is now available to people looking to buy green homes too.
ISA Options
If you're still saving for a deposit, another scheme is the Help to Buy ISA. You can get a 25% boost to your savings on amounts up to £200 per month with this scheme. It's only open to first time buyers and you can claim a maximum of £3000.
Other costs
Green home buyers are going to run into a number of other ancillary costs, most of which are common to other homebuyers.
When calculating how much you can afford, it's vitally important to remember that buying a house comes with a whole host of other costs. Depending on the cost of the property that you're buying, you may have to pay stamp duty of anywhere between 1% and 5%. There'll be estate agents fee if you're also selling a property, although there are a wide range of online estate agents operating such as Purple Bricks or Right Move that have lower fees than traditional high street companies. Conveyancing costs to a solicitor can add another £1000-£3000 and you may need to take out life insurance and hire a moving firm.
There are other initial costs such as, fixing parts of the home that aren't upto your taste. Getting new furniture to fill up all the new-found space in your new home. If you are moving away from the city, you need to consider the cost of transportation as well, as it can take up quite a lot over time. Take your time, do your homework and shop around and soon you could be getting the keys to your perfect home.
I hope this article was useful for you to learn more about the basics that you need to be aware of before you start the process of buying your first home. If you have any doubts with regards to this, let us know through the comments and we will be glad to help you out. If you have any suggestions regarding how we can improve the article, let us know them through the comments as well for us to improve.
Do you have any other reservations against buying your first home? Do you see your house as an asset or a liability? Do you think it is important for everyone to get themselves a new home? Let us know through the comments.