The appropriate arms trade: the UK's most unsustainable market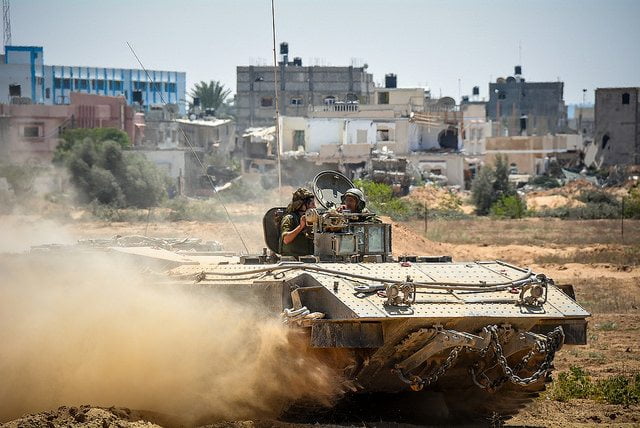 Conflict has always been a lucrative business, as battles tend to use and destroy a lot of things that need to be replaced. But as the human cost of these conflicts becomes increasingly obvious with 24-hour rolling and online news, now more than ever we can assess the role our nation plays in supplying the world's conflicts.
Britain is currently in the process of reviewing its £8 billion sales of weapons and equipment to Israel, in the light of the currently suspended military campaign in Gaza.
The review, argues Downing Street, is to ensure that export licenses to Israel granted to British weapons and equipment manufacturers were "appropriate".
Appropriate is defined by the use of weapons and equipment, ensuring in particular that they were not used for internal repression or to provoke further escalations of conflict.
The contracts in question primarily involve the trade of cryptographic software and military communications, but also weapon parts, too.
However, the identity of the primary recipients of UK arms last year suggests that the government is not enforcing sufficient scrutiny of appropriateness, on a market worth billions.
Both Saudi Arabia and Egypt, two nations whose governments use a militarised police or other forms of internal oppression, have been highlighted as the two largest markets for UK arms sales.
Last year, Saudi Arabia received £1.6 billion worth of military exports from the UK, including explosive charges, equipment for the assembling of machine guns, CS hand grenades, equipment for water cannon, tear gas and other forms of crowd control kit.
Saudi Arabia is a country of profound human rights violations. Some of these include the persecution of women, lesbian, gay, bisexual and trans-gender people, but also has a track record of using numerous anti-terror laws to imprison human rights activists and journalists.
Saudi Arabia is also one of the few remaining countries left on the planet that still retains legislature against the practice of witchcraft, alongside Cameroon, which it still uses to burn accused women alive.
Egypt, which received £51 million worth of UK arms, including small arms like machine guns and pistols, also received equipment for military vehicles and aircraft.
The North African nation has just survived a civil war and military coup, which has now led to the state-sanctioned execution of hundreds of Muslim Brotherhood members whom the military blame for the origins of the crisis.
The same military has just imprisoned three journalists from al-Jazeera English for ten years, for apparently conspiring with the brotherhood – a court case that has been internationally condemned and led to a global outcry.
Both of these countries, and others such as Libya, whose regimes are all on the Foreign Offices 'at concern' list, send representatives to British arms events, like the Defence and Security Equipment International (DSEI) fair.
The fair is backed by the UK Trade and Investment Defence & Security Organisation (UKTI DSO), which supports the event both politically and financially, sometimes offering British Army personnel to demonstrate the weapons.
It is quite obvious that the difference between what is 'appropriate' and what is not is in the eye of the beholder. Israel's campaign in Gaza, which has recently led to the resignation of Cameron's cabinet minister Baroness Warsi, has highlighted the UK's hesitance to condemn the Israeli government for its use of deadly force in highly populated areas.
On Twitter, the minister said, "With deep regret I have this morning written to the prime minister & tendered my resignation. I can no longer support government policy on Gaza".
The UK government still remains steadfast in blaming Hamas for initiating the conflict, by firing rockets into Israeli territory, which is defended by the world's most advanced anti-missile system – the Iron Dome.
However, the conflict between these two states has been a long and complex affair, with clearly divided sides that defend strong positions. Israel accuse Hamas of using human shields by placing rocket launchers within schools and hospitals – while Israel fails to limit the cost of civilian lives, including hundreds of innocent children.
Regardless, supplying a country with arms or equipment that is being used to sustain or provoke further escalations of conflict goes against the UK's defining measures of what is or is not "appropriate".
Non-governmental organisations like the Campaign Against Arms Trade (CAAT), have expressed particular concern with the UK's supplying of Israel with components for the Israeli Defence Forces' (IDF) Hermes drone, as well as one UK company selling components for Israel's main battle tank.
CAAT, who uncovered the information regarding UK arms sales to Israel, has called for an end to the "embarrassing" nature of the UK arms export industry.
Andrew Smith, a spokesperson for CAAT, said, "For far too long the UK foreign policy has been one of arms control by embarrassment.
"Why should it take a humanitarian crisis before the government stops promoting and supporting arms sales to tyrants?" 
The UK government also recently came under increased pressure by MPs criticising arms sales to Russia in light of the shooting down of Malaysian Airlines flight MH17 over eastern Ukraine, by pro-Russian separatists.
Russia has allegedly been supplying the rebels in their fight against government troops for independence and is now facing an EU and US trade embargo, regardless of them being customers of both UK/EU weapons.
Britain has also been criticized over the sale of sarin gas ingredients to Syria, with civilians feeling the consequences of its use as Syrian leader Assad approved its use in cities. His government, in an attempt to retain control as the country fell into devastating civil war, has been accused of breaking a multitude of human rights laws – both before and during the conflict.
The UK claims to uphold a rigorous and robust arms control policy that sets it apart from the rest of the world, but this does not seem to be the case.
It is, however, absurd to expect anything different, as conflict is the primary need in an arms industry. Moreover, defining the sales of weapons that are fundamentally used to kill as "appropriate" is intellectually dishonest.
Encouraging divestment from the arms trade from all British institutions is a step in the right direction, and reusing those engineering skills for something positive, a worthy result.
The casualties in Gaza, which was highlighted by Jon Snow's emotional appeal on Channel 4 after his return from the strip, demonstrate why. The violence has primarily affected children, as a large portion of the population is "unbelievably young."
The current death toll stands at over 1,800 people, primarily civilians. 400 of which are child casualties, with over 8,000 people injured. Israeli military have confirmed that over 65 of its soldiers have died, although Hamas dispute this, suggesting the figure is nearer to 150. Three civilians have died in Israeli territory since the conflict began.
More often than not it is the innocent who suffer from this highly inappropriate trade.
Photo source: IDF via Flickr 
Take our 2014 reader survey and you could win an iPad, Kindle or donation to a charity of your choice.
Further Reading:
£8bn arms sales to Israel under review by UK government
Investors urged to divest from firms involved in Israeli occupation, as Gaza violence escalates
Soros Fund Management divests from Israel-based SodaStream as Gaza conflict continues
Bill Gates divests philanthropic foundation from G4S
Triodos Bank divests from Google over arms link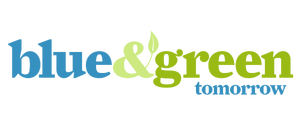 How Going Green Can Save A Company Money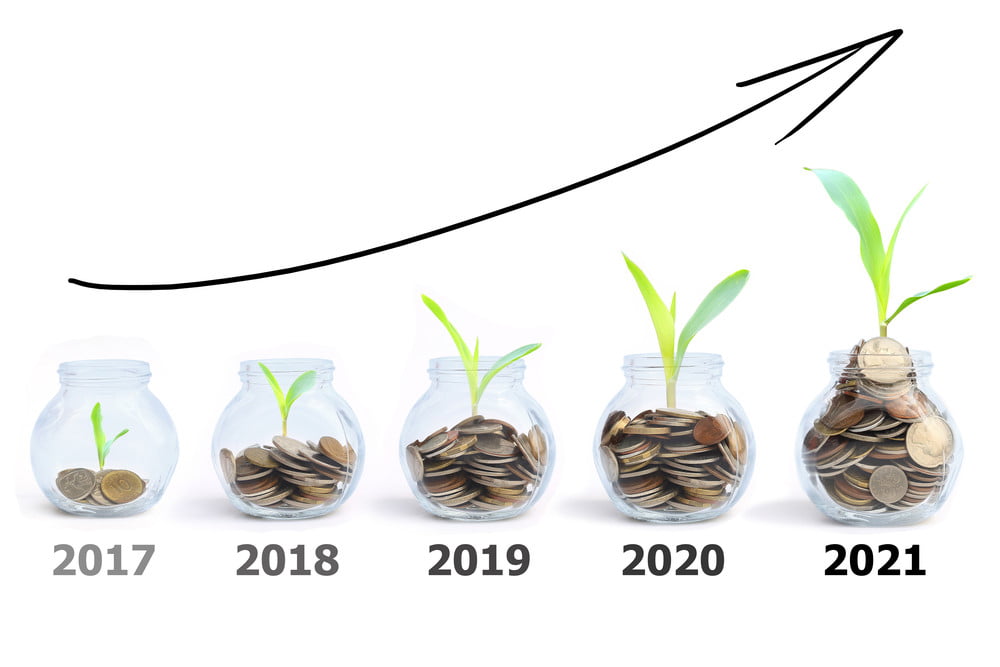 What is going green?
Going green means to live life in a way that is environmentally friendly for an entire population. It is the conservation of energy, water, and air. Going green means using products and resources that will not contaminate or pollute the air. It means being educated and well informed about the surroundings, and how to best protect them. It means recycling products that may not be biodegradable. Companies, as well as people, that adhere to going green can help to ensure a safer life for humanity.
The first step in going green
There are actually no step by step instructions for going green. The only requirement needed is making the decision to become environmentally conscious. It takes a caring attitude, and a willingness to make the change. It has been found that companies have improved their profit margins by going green. They have saved money on many of the frivolous things they they thought were a necessity. Besides saving money, companies are operating more efficiently than before going green. Companies have become aware of their ecological responsibility by pursuing the knowledge needed to make decisions that would change lifestyles and help sustain the earth's natural resources for present and future generations.
Making needed changes within the company
After making the decision to go green, there are several things that can be changed in the workplace. A good place to start would be conserving energy used by electrical appliances. First, turning off the computer will save over the long run. Just letting it sleep still uses energy overnight. Turn off all other appliances like coffee maker, or anything that plugs in. Pull the socket from the outlet to stop unnecessary energy loss. Appliances continue to use electricity although they are switched off, and not unplugged. Get in the habit of turning off the lights whenever you leave a room. Change to fluorescent light bulbs, and lighting throughout the building. Have any leaks sealed on the premises to avoid the escape of heat or air.
Reducing the common paper waste
Modern technologies and state of the art equipment, and tools have almost eliminated the use of paper in the office. Instead of sending out newsletters, brochures, written memos and reminders, you can now do all of these and more by technology while saving on the use of paper. Send out digital documents and emails to communicate with staff and other employees. By using this virtual bookkeeping technique, you will save a bundle on paper. When it is necessary to use paper for printing purposes or other services, choose the already recycled paper. It is smartly labeled and easy to find in any office supply store. It is called the Post Consumer Waste paper, or PCW paper. This will show that your company is dedicated to the preservation of natural resources. By using PCW paper, everyone helps to save the trees which provides and emits many important nutrients into the atmosphere.
Make money by spreading the word
Companies realize that consumers like to buy, or invest in whatever the latest trend may be. They also cater to companies that are doing great things for the quality of life of all people. People want to know that the companies that they cater to are doing their part for the environment and ecology. By going green, you can tell consumers of your experiences with helping them and communities be eco-friendly. This is a sound public relations technique to bring revenue to your brand. Boost the impact that your company makes on the environment. Go green, save and make money while essentially preserving what is normally taken for granted. The benefits of having a green company are enormous for consumers as well as the companies that engage in the process.
Report: Green, Ethical and Socially Responsible Finance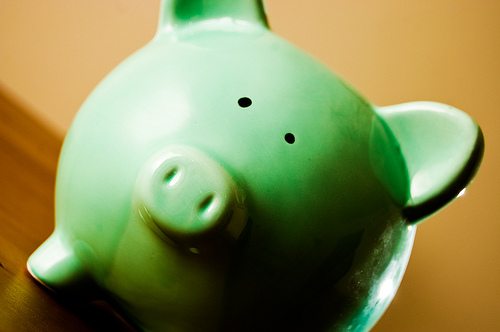 "The level of influence that ethical considerations have over consumer selection of financial services products and services is minimal, however, this is beginning to change. Younger consumers are more willing to pay extra for products provided by socially responsible companies." Jessica Morley, Mintel's Financial Services Analyst.
Consumer awareness of the impact consumerism has on society and the planet is increasing. In addition, the link between doing good and feeling good has never been clearer. Just 19% of people claim to not participate in any socially responsible activities.
As a result, the level of attention that people pay to the green and ethical claims made by products and providers is also increasing, meaning that such considerations play a greater role in the purchasing decision making process.
However, this is less true in the context of financial services, where people are much more concerned about the performance of a product rather than green and ethical factors. This is not to say, however, that they are not interested in the behaviour of financial service providers or in gaining more information about how firms behave responsibly.
This report focuses on why these consumer attitudes towards financial services providers exist and how they are changing. This includes examination of the wider economy and the current structure of the financial services sector.
Mintel's exclusive consumer research looks at consumer participation in socially responsible activities, trust in the behaviour of financial services companies and attitudes towards green, ethical and socially responsible financial services products and providers. The report also considers consumer attitudes towards the social responsibilities of financial services firms and the green, ethical and socially responsible nature of new entrants.
There are some elements missing from this report, such as conducting socially responsible finance with OTC trading. We will cover these other topics in more detail in the future. You can research about Ameritrade if you want to know more ..
By this report today: call: 0203 416 4502 | email: iainooson[at]mintel.com
Report contents:
OVERVIEW
What you need to know
Report definition
EXECUTIVE SUMMARY
The market
Ethical financial services providers: A question of culture
Investment power
Consumers need convincing
The transformative potential of innovation
Consumers can demand change
The consumer
For financial products, performance is more important than principle
Competition from technology companies
Financial services firms perceived to be some of the least socially responsible
Repaying the social debt
Consumer trust is built on evidence
What we think
ISSUES AND INSIGHTS
Creating a more inclusive economy
The facts
The implications
Payments innovation helps fundraising go digital
The facts
The implications
The social debt of the financial crisis
The facts
The implications
THE MARKET – WHAT YOU NEED TO KNOW
Ethical financial services providers: A question of culture
Investment power
Consumers need convincing
The transformative potential of innovation
Consumers can demand change
PUTTING FINANCIAL SERVICES IN AN ETHICAL CONTEXT
An ethical economy
An ethical financial sector
Ethical financial services providers
GREEN, ETHICAL AND SOCIALLY RESPONSIBLE ISSUES IN FINANCIAL SERVICES
The role of investing
Divestment
The change potential of pensions
The role of trust
Greater transparency informs decisions
Learning from past mistakes
The role of innovation
Payments innovation: Improving financial inclusion
Competition from new entrants
The power of new money
The role of the consumer
Consumers empowered to make a change
Aligning products with self
THE CONSUMER – WHAT YOU NEED TO KNOW
For financial products, performance is more important than ethics
Financial services firms perceived to be some of the least socially responsible
Competition from technology companies
Repaying the social debt
Consumer trust is built on evidence
Overall trust levels are high
THE ETHICAL CONSUMER – SOCIALLY RESPONSIBLE ACTIVITIES
Payments innovation can boost charitable donations
Consumer engagement in socially responsible activities is high
Healthier finances make it easier to go green
SOCIALLY RESPONSIBLE COMPANIES
37% unable to identify socially responsible companies
Building societies seen to be more responsible than banks….
….whilst short-term loan companies are at the bottom of the pile
CONSUMER TRUST IN THE BEHAVIOUR OF FINANCIAL SERVICES COMPANIES
Overall trust levels are high
Tax avoidance remains a major concern
The divestment movement
Nationwide significantly more trusted
Trust levels remain high
CONSUMER ATTITUDES TOWARDS GREEN AND ETHICAL FINANCIAL PRODUCTS
For financial products, performance is more important than principle
Socially conscious consumers are more concerned
CONSUMER ATTITUDES TOWARDS TRANSPARENCY
Strategy reports provide little insight for consumers
Lack of clarity regarding corporate culture causes concern
Consumers want more information
THE ROLE OF FINANCIAL SERVICES FIRMS IN SOCIETY
The social debt of the financial crisis
THE SOCIAL RESPONSIBILITIES OF FINANCIAL SERVICES FIRMS
For consumers, financial services firms play larger economic role
Promoting financial responsibility
CHALLENGER COMPANIES AND SOCIAL RESPONSIBILITY
Consumer trust is built on evidence
The alternative opportunity
The target customer