Audi Positions Itself to be a Major Electric Player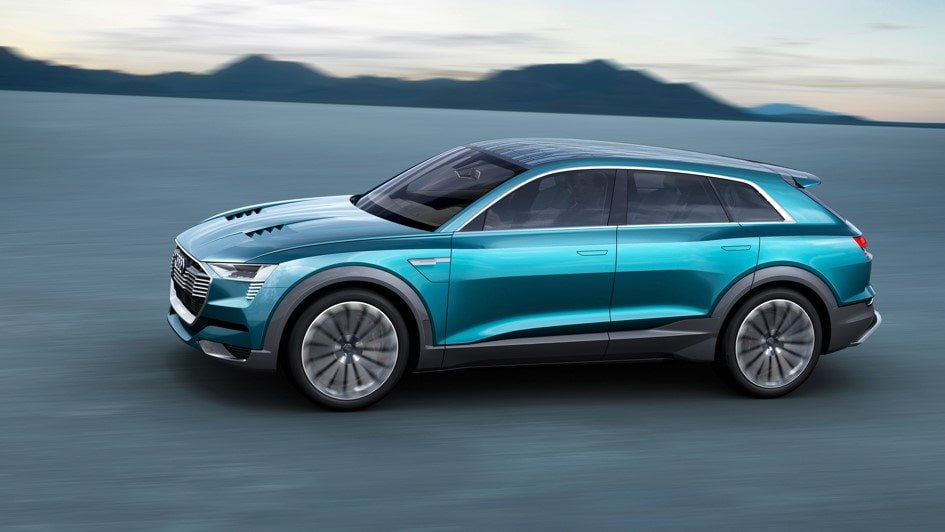 Automobile manufacturing has become a playground for pushing the boundaries of technology. Mechanical engineering, electrical engineering and computer engineering are blended together with beautiful design to create cars that far surpass new models from just a decade ago. Relative to the electric vehicle market, no other manufacturer is investing in new technology as heavily as Audi.
The German automaker has recently released information on their plans moving into the next year and beyond. Audi is known today for producing highly reliable, affordable luxury vehicles that can keep running strong long past the 100,000 mile mark. This is a big draw for many car buyers, and has created a whole new industry for aftermarket and replacement parts.
More car owners are now shopping online for new Audi parts at eEuroparts.com, a leading OEM and genuine parts supplier, because they realize with routine maintenance Audi vehicles are designed to keep running reliably, and for many obvious reasons shopping online has become more convenient.
Nevertheless, Audi wants to build on its reliable reputation with cars that are even more cutting edge. The automaker seems poised to step out from behind the shadows of the other luxury car manufacturers and start leading the way in crossovers and electric vehicles.
Concept Crossovers
The obsession with oversized SUVs appears to be giving way for more compact, yet still spacious, crossovers. Audi already has the Q3 crossover, and now they are working on bringing the Audi Q2 to market. This crossover will have the same futuristic, angular stylings of the Q3 but will be smaller and based on the 2016 Audi A3's MQB (Modular Transverse Matrix) platform. The Q2 will be on the smaller end of SUV crossovers – more like the Nissan Juke than a full-fledged SUV. The Q2 will also be available in a variety of four-cylinder engines with both gasoline and diesel-fueled options.
The biggest difference in Audi's new crossover will likely be the in the automotive company's legendary Quattro drivetrain system, which remains to be foreseen if a turbocharged performance-focused "SQ2" model will be available. It is speculated that the potential SQ2 model will borrow its engine from Volkswagen's 2015 Golf GTI. The beauty of Audi's Quattro system is that the mechanical four-wheel drive operates on a key part, hydraulic multiple clutch, which evenly distributes the flow of power between the front and rear axles. In turn, less stress on all four wheels means less wear and tear on parts like disc brake pads and axle bearings.
Right now the vehicle is still in the concept phase and won't be officially unveiled until the 2016 Geneva Motor Show, although the first testing session occurred in September. But the renderings and information already released gives drivers a glimpse of where Audi plans to take their crossover vehicles in the coming years. There is also talk of a Q4 being produced to help Audi corner a larger segment of the crossover market.
Audi Goes All in on All Electric Cars
Audi is continuing its focus on crossovers with an all electric model that can go three times further on a single charge than most electric vehicles on the road today. Driver demand for greener electric vehicles is ever increasing, and Audi is paying attention.
Audi's new electric crossover known as the eTron quattro (pictured) is said to go 300 miles without having to be recharged. This is a true testament to how far battery technology has come, and signifies that they can overcome the issue of long distance driving. The longer range is possible thanks to 95 kWh LG prismatic battery cells. Audi is also working with Samsung to create more powerful batteries at a cost effective price. The eTron quattro will actually have three electric motors: one in the front and two in the back for improved handling. It's a lesson that was learned from engineering the R8 eTron sports car.
Many people are comparing the new all electric crossover from Audi to the much more expensive Tesla Model X. Although it's smaller, the Audi crossover is larger than the original designs and sports a coupe-like silhouette. A U.S. product management team was brought on board, and at their suggestion Audi increased the size to appeal to more drivers within the American market. The result is a vehicle that handles like a car but offers the cabin and cargo space of a small SUV.
The cabin of the new all electric crossover will be far different than the concept model that was showcased at the Frankfurt Auto Show this year. The control panel won't be quite as high tech, and instead will have knobs and buttons in place of some touch screen components. There will also be three seats in the back rather than just two. At 16 feet long and 6.3 feet wide it will be roomy but not as spacious as the Q7 crossover.
Unfortunately, drivers in the U.S. will have to wait until 2018 to get behind the wheel of Audi's new electric crossover. But drivers can get a feel for Audi's latest technology and hybrid engineering by test driving the A3 eTron, which is set to arrive at U.S. dealerships this fall.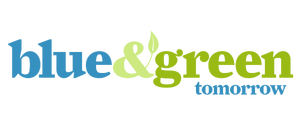 Want to Connect With Nature? Start by Disconnecting From Busyness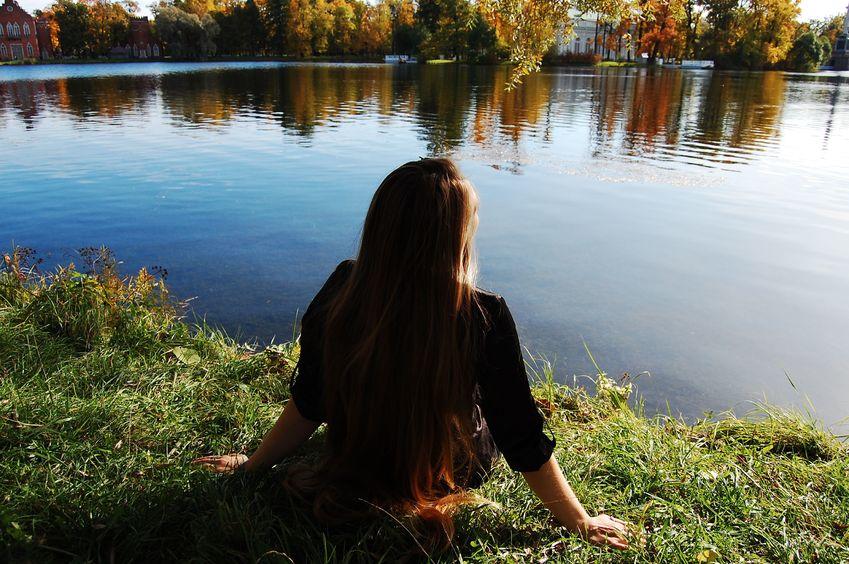 Have you ever found yourself staring at one of your (many) devices and feeling slightly disgusted with how much time you waste on technology? If so, you aren't alone. We all have moments like these and it's important that we use them as motivation to change – especially if we want to be more connected with nature.
How Busyness Impacts Your Connection With Nature
Whether you realize it or not, you live an ultra connected life. Between smart phones, tablets, computers, and wearable devices, you're never very far from some sort of technology that can connect you to the internet or put you in touch with other people. That's just the world we live in.
While it could be argued that this sort of omnipresent connectivity is a positive thing, it's also pretty clear that being permanently tethered to technology impacts our ability to strip away distractions and connect with nature.
When you're always within arm's reach of a device, you feel a sense of busyness.  Whether it's browsing your social media feed, uploading a picture, reading the news, or responding to an email, there's always something to do. As someone who wants to spend more time in nature, this is problematic.
4 Practical Ways to Disconnect
If you want to truly connect with nature and live a greener lifestyle, you have to be proactive about finding ways to disconnect. Here are a few practical suggestions:
1. Switch to a New Phone Plan
It's not always practical to totally unplug from the world. Family and work responsibilities mean you can't go off the grid and continue to fulfill your responsibilities. Having said that, there are some ways to scale back.
One suggestion is to switch to a prepaid phone plan. When you have a prepaid phone plan, you're far less likely to spend hours and hours of your time making phone calls, sending texts, and surfing the web. It forces you to be more conscious of what you're doing.
2. Get Rid of Social Media
Social media is one of the biggest time wasters for most people. Whether you realize it or not, it's also a huge stressor. You're constantly being exposed to the best snapshots of everyone else's lives, which makes you feel like you're missing out on something (even when you aren't).
If you want to feel a sense of relief and free yourself up to spend more time in nature, get rid of social media. Don't just delete the apps off your phone – actually disable your accounts. It's a bold, yet necessary step.
3. Create Quiet Hours
If you aren't able to get rid of social media and disable various online accounts, the next best thing you can do is establish quiet hours each day where you totally detach from technology. You should do this for a minimum of three hours per day for best results.
4. Build Community
Do you know why we're drawn to social media and our devices? Whether consciously or subconsciously, it's because we all want to be connected to other people. But do you know what's better than connecting with people online? Connecting with them in person.
As you build real life, person-to-person relationships, you'll feel less of a need to constantly have your eyes glued to a screen. Connect with other people who have an appreciation for nature and bond over your mutual interests.
Untether Your Life
If you find yourself constantly connected to a device, then this is probably a clear indicator that you aren't living your best life. You certainly aren't enjoying any sort of meaningful connection with nature. Now's as good a time as any to untether your life and explore what a world free from cords, screens, and batteries is really like.
6 Tips for an Eco-Friendly Move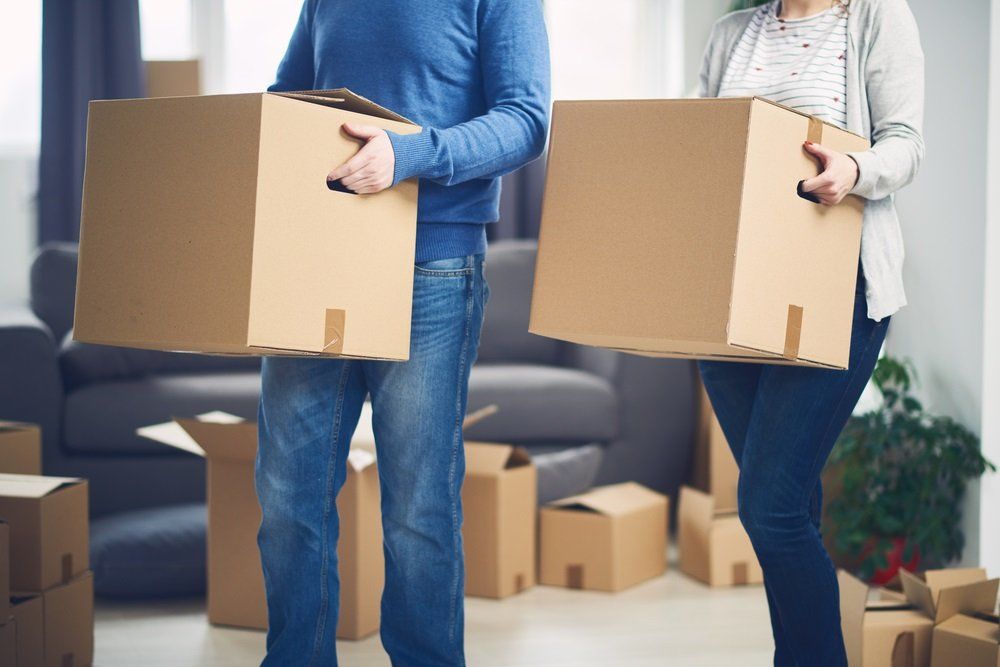 Moving can be a stressful and challenging time. No matter how many times you've done it in the past, the process of packing up, transporting, and unpacking isn't very fun. It's also not very eco-friendly. As you prepare for your next move, there are things you can do to ensure you leave less of a footprint behind.
6 Tips for a Greener Move
Because of the stress and pressure felt when moving, it's pretty common for people to rush through the process and focus on getting it done. In fact, a lot of people take an "at all costs" approach; they'll do whatever it takes to make the process as cheap and fast as possible. Don't be one of those people. It doesn't take much effort to turn a standard move into an eco-friendly move.
1. Maximize Each Trip
When moving across town, it's imperative that you make as few trips as possible. Each trip requires more gas, more emissions, and more waste, and more time.
If you're taking your personal vehicle, consider pulling a trailer behind it. You'd be surprised how much stuff you can fit into a small trailer. Not only will it make your move greener, but it'll also save you a lot of time.
2. Donate Things You Don't Want to Keep
The longer you live somewhere, the more junk you accumulate. This isn't always obvious until you start packing for a big move. Instead of bringing all of these things with you to your next home, get rid of the stuff you don't need! If the items are useful, donate them. If the items don't have much value, toss them.
3. Reuse Moving Boxes
Not only are moving boxes expensive, but they're also wasteful. If you need a bunch of cardboard boxes, consider looking around on Craigslist, asking friends, or checking the dumpsters behind stores. You can usually find a bunch of recycled boxes of all different shapes and sizes. Here are 12 places you can get them for free.
4. Get Creative With Packing
Who says you need moving boxes? You may find that it's possible to do most of your move without all that cardboard. Things like storage containers, trashcans, filing cabinets, buckets, and dressers can all store items. Blankets and sheets can be used in lieu of bubble wrap to prevent your items from getting damaged.
5. Use Green Cleaning Supplies
Once you arrive at your new place, resist the urge to pull out a bunch of harsh chemicals to clean the place. You can do yourself (and the planet) a favor by using green cleaning supplies instead. Ingredients like vinegar, baking soda, and ammonia are great to start with.
6. Forward Your Mail ASAP
Don't delay in forwarding your mail from your previous address to your new one. Not only is it wasteful for the Postal Service to route your mail to a place where you don't live, but the next owner is probably just going to toss your letters in the trash.
Moving Doesn't Have to be Wasteful
Most people only move once every few years. Some people will go a decade or more without a move. As a result, the process of moving often feels strange and new. The less experience you have with it, the less likely it is that you'll be as efficient as you should. But instead of just diving into the process blind, take some time to learn about what an eco-friendly move looks like. That way, you can leave behind the smallest footprint possible.