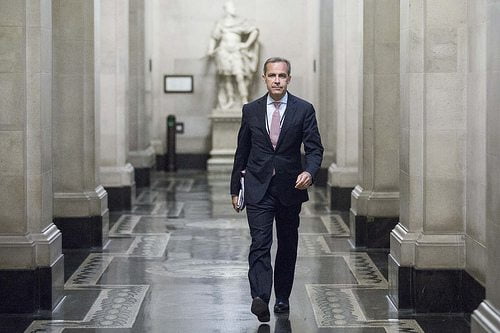 Ben Broadbent will become the deputy governor for monetary policy and Nemat Shafik will take over the role of deputy governor for markets and banking. In addition, Anthony Habgood has been appointed the role of executive director for financial stability.
Commenting on the appointments, Carney said, "I am delighted that individuals of the calibre of Ben Broadbent, [Nemat] Shafix and Anthony Habgood will be joining the Bank's leadership group.
"With a diverse combination of skills and experience, these appointments result in a well-rounded senior management team at the Bank – one that will set the direction for an ambitious agenda of transformation for the institution and enable it to meet the challenges and opportunities it faces in maintaining monetary and financial stability."
The appointments are part of a wider reshape of the institution and during a speech as Cass Business School, Carney set out his plans for the Bank.
He recognised its role in maintaining financial stability and how uncertainty around the future value of money can lead to a loss of faith in the financial system.
He also noted that the financial crisis was a "powerful reminder that price stability is not sufficient to macroeconomic stability".
Further reading:
Bank of England seeks to recoup bonuses from 'misbehaving' bankers
The next financial scandal? Bank of England to hold foreign exchange inquiry
Bank of England should keep interest rates at 0.5%, say top economists
Banks set for 'crucial' structural changes as reform bill become law
Bank of England says plastic banknotes will be in circulation by 2016